Archive for the 'MISC' Category
Jenny from MFAMB is a badass design blogger, painter, actress, mother and also a gourmand, and recently gluten-free foodie! She's also like the Brandi Glanville of blogging yo- tells it like it is and takes no prisoners! (Except with better taste!) Here she is bringing you her single serving mushroom shepherd's pie. It looks ridiculous. I'm always looking for non-meat based dishes that are hearty and wont make my husband say  "that's rabbit food," or "vegetarian bullshit"  and this is a good one. (For my kosher readers, Jenny uses butter/milk and chicken stock in the dish, but I'm sure you could sub out the stock for vegetable stock, which is what I usually do, or even water. You also could probably change out the milk products for non dairy versions to make it parve.) So, I'll leave her to it, Jenny's Mushroom Shepherd's Pie for one, maybe two.
Some Questions for Jenny: 
1. If I could only eat 3 foods for the rest of my life, they would be… assuming that this is based solely on my 3 favorite foods vs REALLY what I would choose to sustain life…I would choose roast chicken, mashed potatoes, and nutella on buttered toast.  
2. My secret weapon in the kitchen is… I don't have one secret weapon for the kitchen but I do have secret weapons for certain things…like a ricer for perfect mashed potatoes, maldon sea salt for finishing dishes and hot chocolate (seriously, a sprinkle of maldon sea salt on any chocolate dish is going to elevate it to ridiculous levels), sriracha mayo on french fries and fried egg sandwiches..there are more and I should probably write them down for a future blog post of my own but I can't think of any others. I will say though that every kitchen needs the following items to make your life easier…a good chef's knife, mine is wusthof, a good non stick 12″ skillet, a dutch oven (invest in a le creuset, find one on ebay if your budget is tight like mine…they last a lifetime so even a used one is ok, and it's more than likely well seasoned) and a big cutting board.  Also I can't recommend prepping well in advance for dinners, makes your life SO much easier.  
3. My easiest fail proof recipe…Well, I can cook roast chicken and velvety mashed potatoes in my sleep..but I would say the easiest (emphasis on the easy) fail proof recipe is any kind of fish baked in parchment.  You can add just about anything in the fridge to the parchment "bag" and it's a winning dish because the parchment seals in all the flavors. Plus it takes about 5 minutes and it is super healthy. 
4. My favorite person to cook for… Mike, my husband. He's who i STARTED cooking for. He's also a great eater and appreciates my efforts and never fails to say 'thank you'. 
5. Dream person to have dinner with… Jesus. It would be nice to hear him say: Chill out everyone…I'm just a regular guy with a good heart.  Follow my lead of coolness and stop hating on people who are different.  We would probably spend the whole night shaking our heads over the dumb shit people do "in his name".  
6. Favorite meal in Atlanta... I am always underwhelmed when I eat out which isn't very often and also probably why I am always underwhelmed.  The meal I ate at Bacchanalia a few years ago was incredible.  But it set us back about 400 dollars which is another reason we don't eat out much.  I always find I can do better than most restaurants anyway. You think I'm kidding, but come to my house…it's for real y'all.
special equipment:
a small gratin dish.
Pre-heated oven to 425 to 450 degrees depending on the accuracy of your oven.  once I got an oven thermometer I was rather shocked to see that my oven temp varied by 50 DEGREES!  For example, if I want a 450 degree oven I set the temp to 500. If I want a 425 degree oven I set the temp to 475.  Get an oven thermometer.  Or a better oven.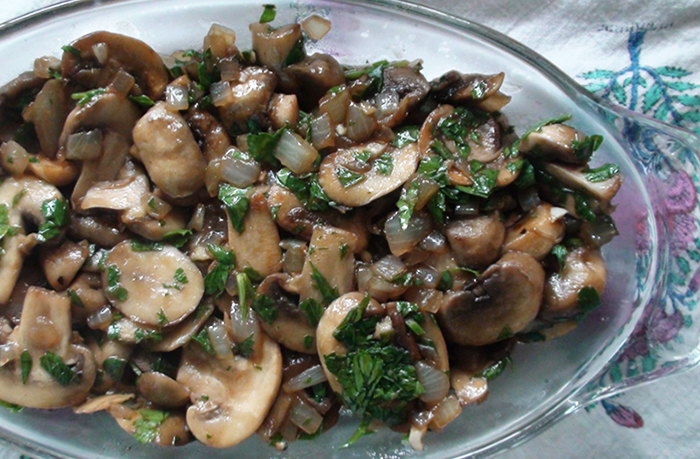 For the mushrooms:
-1 container of pre-sliced mushrooms (you can get as fancy as you want with the mushrooms.  if it's spring or fall the exotic mushrooms are more readily available, such as horn, chanterelle, hen of the woods, lobster, porcini etc.. While SOME of those were available at my whole foods they weren't fresh looking and I don't pay 4 million dollars for mushrooms that don't look like they were JUST plucked from the dark earth bed of a misty forest. This is why I chose plain mushrooms and they were delicious. Shitakes are cool too and readily available year round, I am allergic to them to a degree but if you're not they are a good choice to mix in with the button or crimini.)
-1 tablespoons butter
-1/2 red onion or 2 small shallots- diced fine
-1 clove of garlic- minced
-1/4 cup of marsala, sherry or red or white wine.  I used marsala because it goes great with the mushrooms but any wine will do.  Vermouth is an option as well.)
-1/4 cup chicken stock
-3 tablespoons chopped fresh flat-leaf parsley
-salt and pepper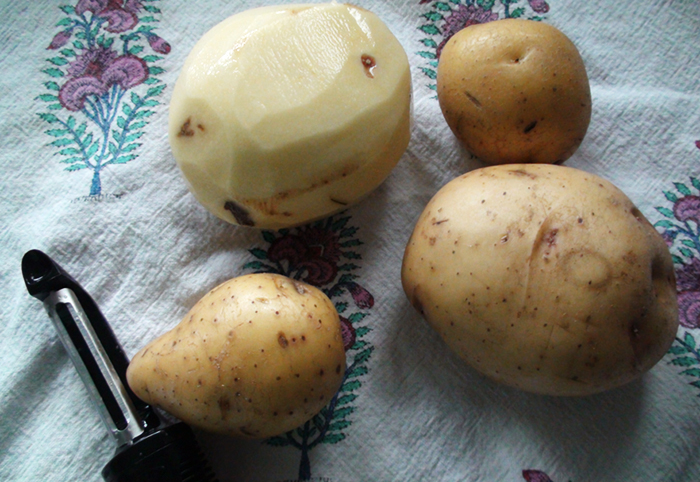 for the potatoes:
-3 medium sized yukon gold potatoes
-1/4-1/2 cup heavy cream or milk (I used heavy cream but if you're worried about fat use whatever you want. You could even use chicken stock)
-2-3 tablespoons butter
-salt and pepper
-fresh grated parmigiana reggiano (never use the fake stuff in a can or I will come for you)
directions:
for the potatoes:
peel and cut the potatoes in half and place in a steamer basket in a saucepan of (1 inch) simmering water with a tight fighting lid
steam until fork tender, about 30-45 minutes
for the mushrooms:
Melt 1 tablespoon with a splash of olive oil in a sauté pan over medium high heat.  Once the butter is foaming add the mushrooms and sauté until golden. Remove to a plate.
Add another splash of olive oil to the pan and reduce the heat to medium low, add the chopped onion, sauté until soft.  add the garlic and cook for 1 more minute.  Turn the heat up to high and deglaze the pan with the wine. Reduce to about a spoonful. Now add the stock and the mushrooms back to the pan.  Reduce the stock to about a spoonful.
Season with a bit of salt (the reduced stock might be all the seasoning you need, it was for me) and pepper.  stir in the chopped parsley and spoon into a small gratin dish.
for the potatoes:
Once the potatoes are cooked you can transfer them to a bow to which you have added the cream and butter OR you can put them through a potato ricer, which is what I did. And if you don't have one I suggest you get one.  No more lumpy mashed potatoes.  That said, if you like a bit of chunk in your potatoes then just mash them with a fork or a potato masher.  Once you have your method of mash just fold everything all together to create a smooth and creamy potato topping.
add a little salt and pepper and fold again.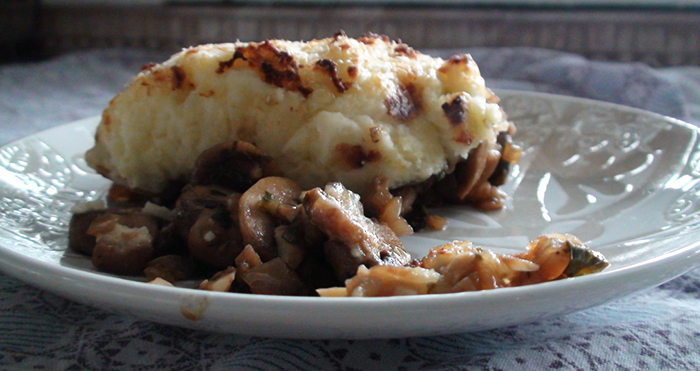 assembly:
Spoon your potatoes over the mushrooms.  Just eyeball it. You may not need all of your potatoes, just create a high enough surface so that the potatoes don't get flooded out with all the mushroom juices while it bakes in the oven. (That's what she said.)
Now grate the parmigiana over the top and bake it on a cookie sheet or with a piece of foil underneath, in your (correctly) pre-heated oven.
Bake time about 15-20 minutes.  Just watch it.  For the last minute if it's not browning up the way you want just turn the broiler on.
Let it cool for about 5 minutes and spoon out onto a pretty plate, add a small green salad with vinaigrette and you have a really special lunch for yourself.
(I'm going to add this to my dinner tonight! Happy Weekend Y'all!)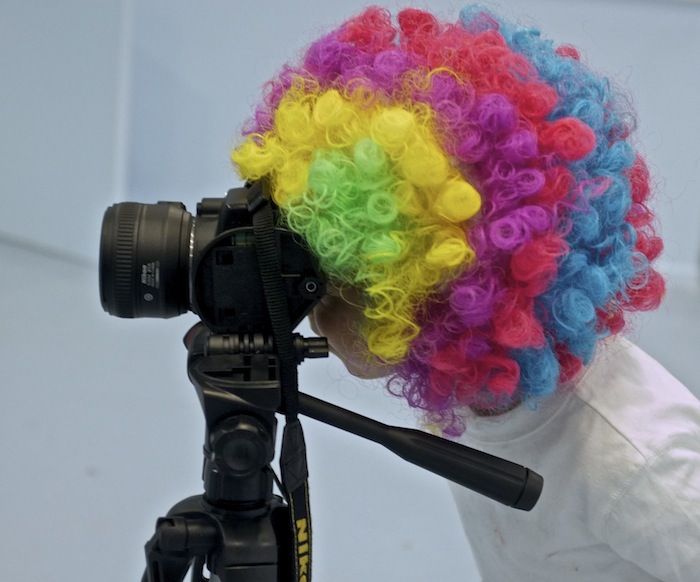 So, where've I been? So busy that I couldn't even log in to click one of my ready made "sorry I'm not home right now" posts. So what have I been doing? Helping my kid's school out with projects for their art gala at the end of the year. Can I just say, hanging out with children all day is probably hardest job in the world. I think I've previously said that being a mother is the hardest job in the world, I think I take that back. Being a TEACHER must be the hardest thing ever. Pay raises and shots for everyone! How anyone is a teacher, and then ALSO a mother blows my mind. Do they all go home and get wrecked every night? I mean, that's what I would have to do. And the kids were all awesome, and we had a blast, and made such fun fantastic art together. BUT, whew, is it tiring.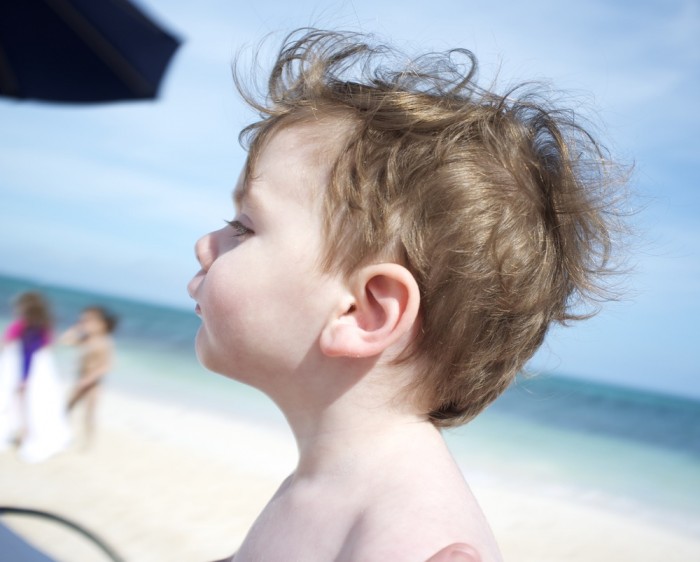 Anyway, my husband is also away on business this week… and I've had a few days as a single mom with no help. I woke up Sunday morning. Changed diapers, got breakfast going, dressed kids, etc etc etc… took a shower, and packed up the kids to visit my  parents in Brooklyn(even that sounds easier than it really was, imagine walking to the parking lot with two kids, driving around the block to pick up the carseat I left with my doorman. Folding of strollers, hauling of children is really hard.) I dropped off 15 jars of milk and cookies for Purim (I made 4 batches on friday), and I was halfway to Brooklyn when I realized: why do I feel so awful, oh my god,  I FORGOT TO BRUSH MY TEETH. Showers were had, Eyeliner was applied, but teeth were not brushed. That is the crazy stupid thing you just forget to do when in the company of two living breathing things, one of which is actively trying to destroy things and himself. Or his new favorite thing, where he takes me by the hand, drags me off of a chair, climbs me until I pick him up. Then I do and try to sit back down again. BUT NO, the kid wants me to STAND and hold him. That's it.
And speaking of, the little buddy is turning two. Today. Now. I'm probably at his little birthday party at school now. I'm kind of in shock over it. First of all, we can all go back and read the post where I announced that I was pregnant! And then that I gave birth. Its kind of strange to have it all recorded here. JoJo was never an EASY kid, he was always demanding and needy. And honestly, it took me a while to get used to him. (Is that weird?) I know some people love the infant phase, but for me, kids are more fun when they become REALLY part of the family. Interacting, talking, playing… and JoJo has turned into such a funny delightful little dude. He still wants what he wants when he wants it, and will cry when he doesnt get it (I call it wimpy-bully syndrome.) but now he is fun and laughs and plays and hugs like its nobody's business. My boy. So big. It's crazy. I always thought I would miss them as babies as they got older. And in a way, I do a little bit. But since they just get more and more awesome, its like I always feel like we are in the best phase of childhood.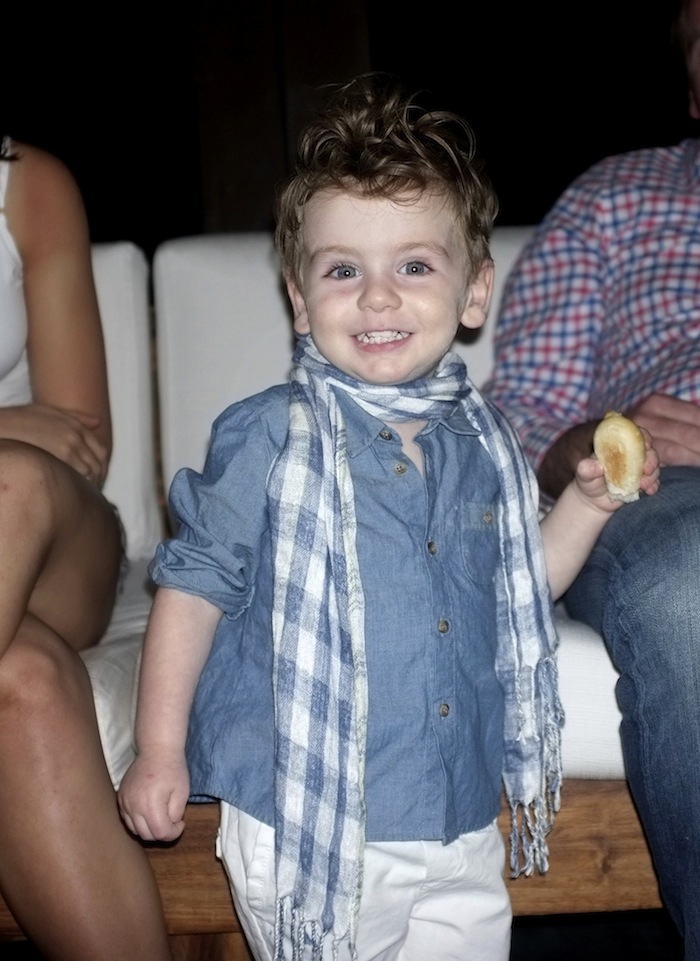 Munchkin face. Have a good day everyone. I'll try to post some things that are actually interesting later!
Did you watch the Oscars last night? Of course you did. IT CAME TRUE. What came true? Jennifer Aniston wore red Valentino, K-Stew needed to comb her hair. Seth McFarlane was pretty good as host but was still bashed on twitter. Jennifer Lawrence FELL, in what was ultimately the most glamourous, beautiful, humble fall of all time. Daniel Day Lewis and Cristoph Walz won: if I were a male actor, I would time my roles so that they DONT coincide with either of those two in a movie.
And of course, Anne Hathaway made us hate her even more with her twee, faux humble, IT CAME TRUE opener. It came true is the new "You like me, you really like me!"
And now, ON TO THE FASHION!
THE BEST: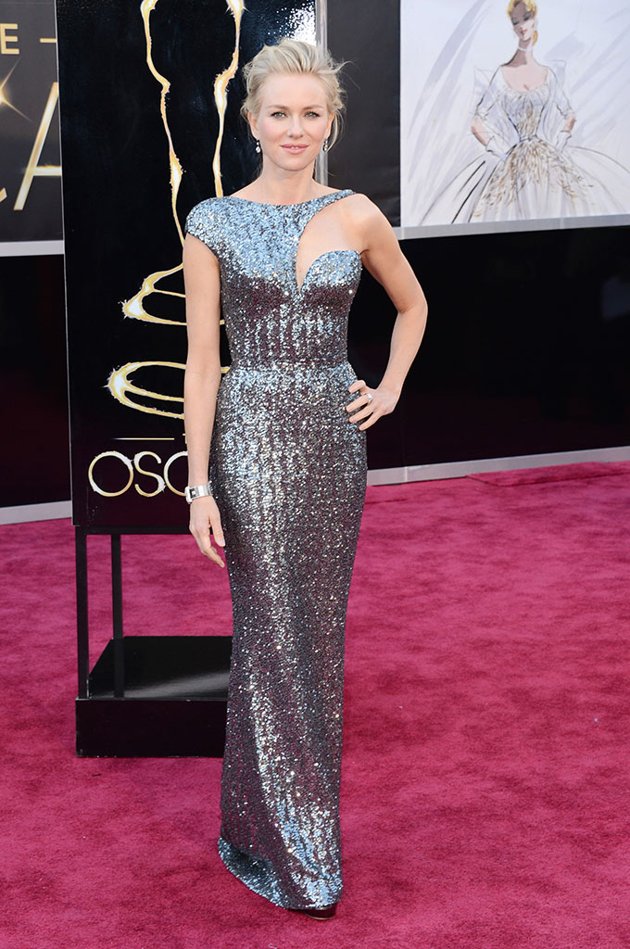 Naomi Watts. You killed it. Brought it back to life, and killed it again. If I had to wear head to toe sparkles, I would wear something like this.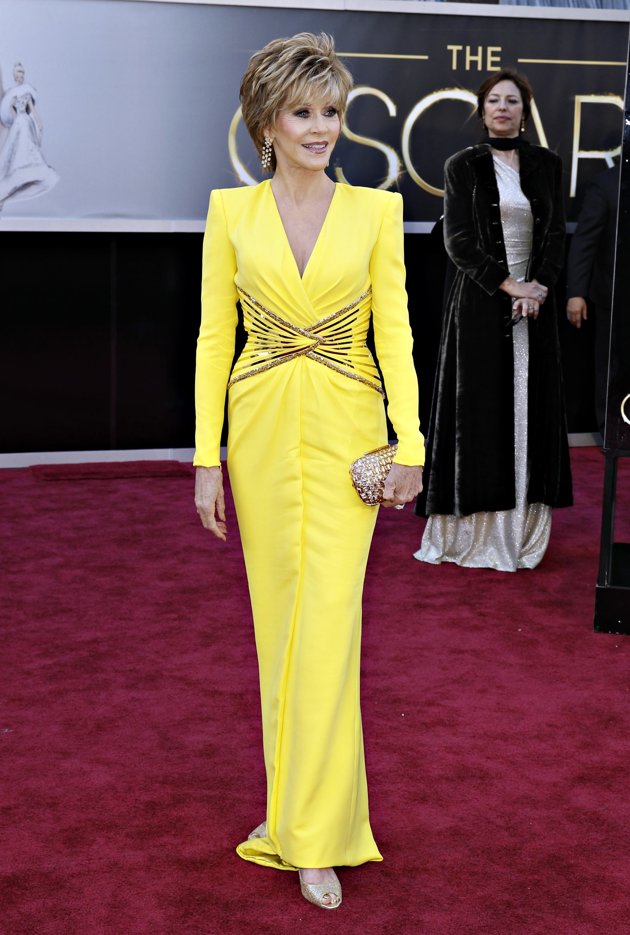 Jane Fonda, you make me less fearful of the passage of time. A vision.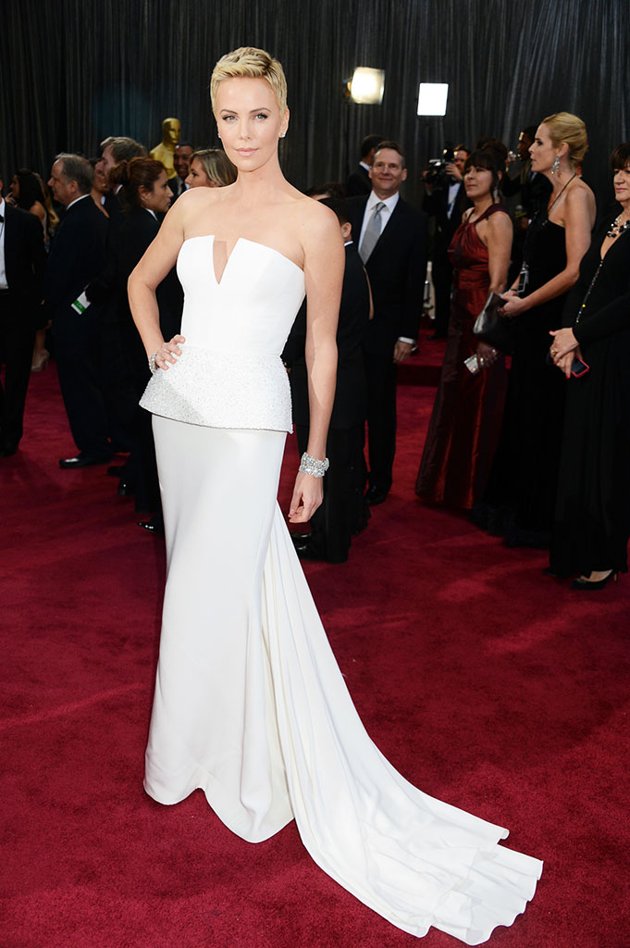 Now this is a woman who can wear white, and short hair. I'm not in LOVE with the dress on its own, but on her, wow.
Adele has a last name. Who knew? When she sang she had her hair down, and she was the sexiest thing ever. How is it that she can win her billionth award and still be humble and sweet and adorable in her speech, every time?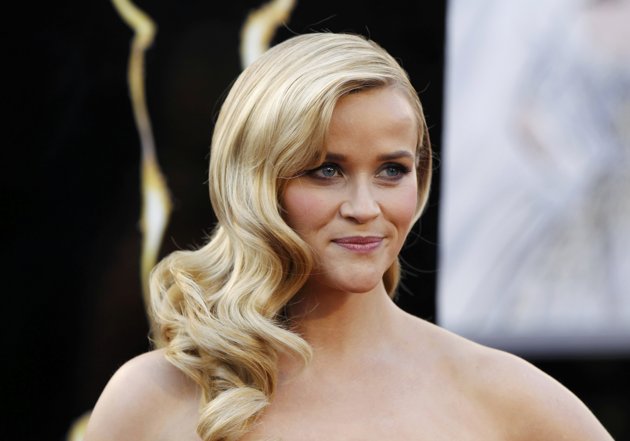 Reese Witherspoon does not ef around with the hair and makeup. Glorious.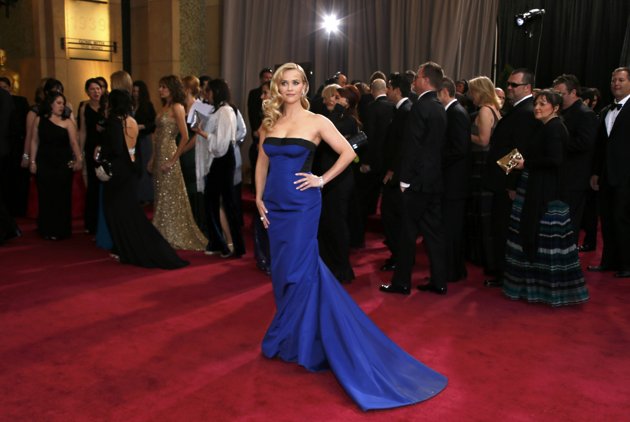 Dress was beautiful too.
Jennifer Lawrence, aka America's Sweetheart aka the nicest, cutest personality to ever fall at the Oscars. While the dress is a wee bit bridal, she looks like a vision in it. Imagine if it were her actual wedding gown? How amazing would it be?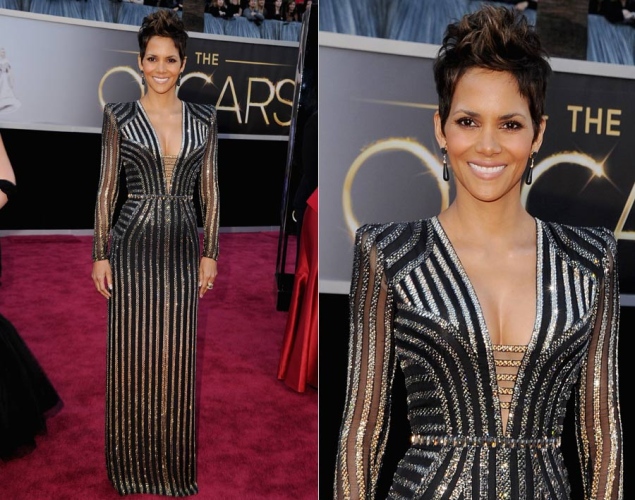 Halle Berry, if there were a single person who could personify what the Bond Franchise is all about in one single dress- its you in this Versace. AMAZING. And if there were a single word to embody it, it would be "GOLLLLDDDDFINGAAAAAAAAAAAAA"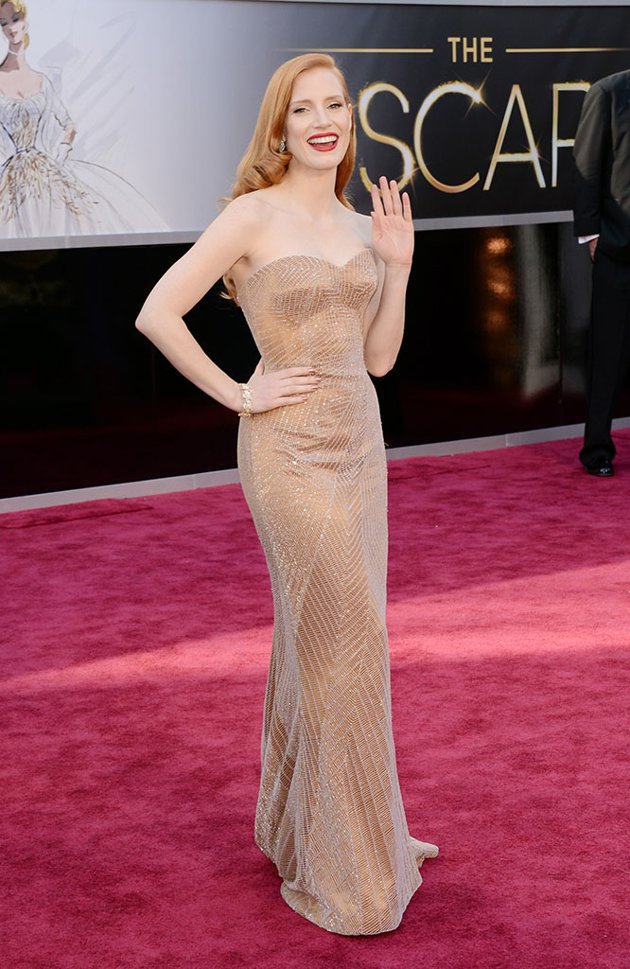 Jessica Chastian, you are glorious. She actually looks like Jessica Rabbit here. Doesnt she?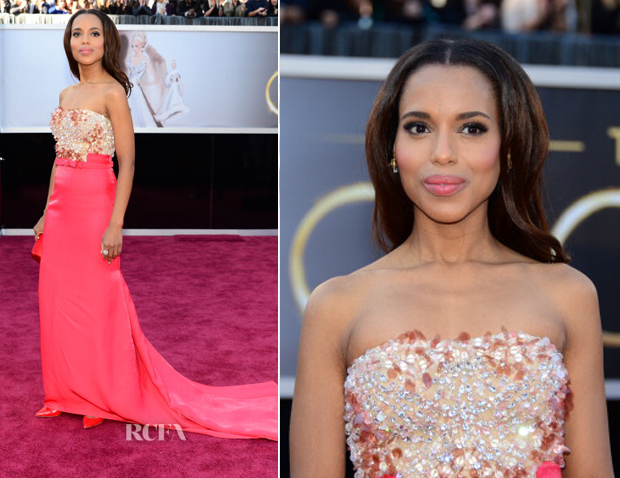 How could one woman be so beautiful? Kerry Washington in Miu miu. And I cant find a great pic of her but if I do I will change it.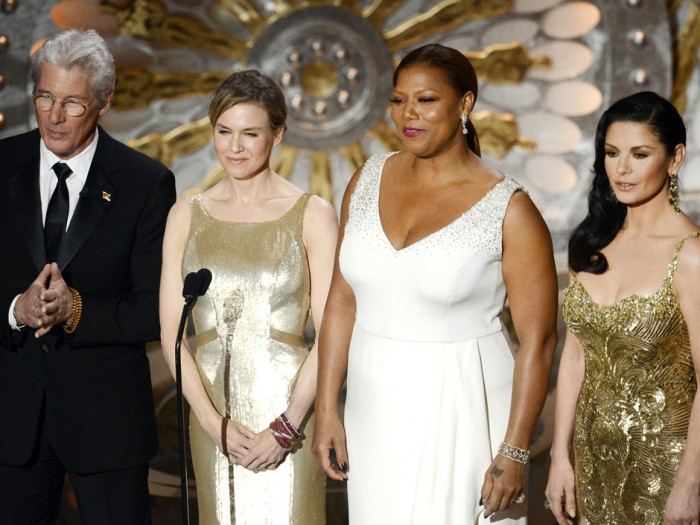 Queen Latifa can stand on a stage with Renee Zelwegger, Catherine Zeta Jones and Richard Gere and blow them all out of the water.
THE OK
Im on the fence about Jennifer Aniston in this. Its nice to see her in something poofy for a change, I guess. But I dont know. Not sure.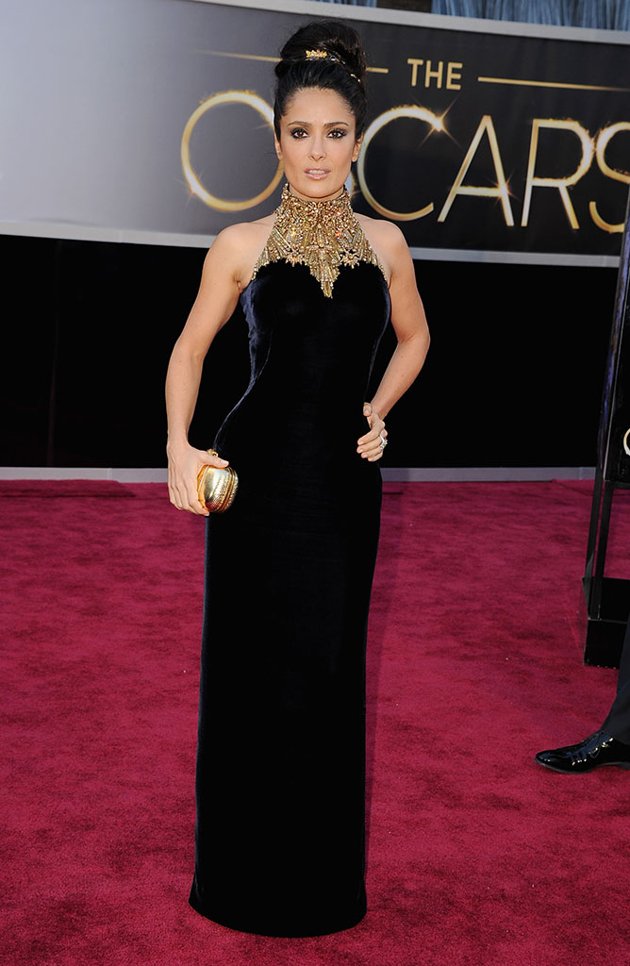 I want to like this so bad. But its just too much. The velvet, the hair. I love a good look from 1988 like its nobody's business, but you've got to do SOMETHING to keep it modern.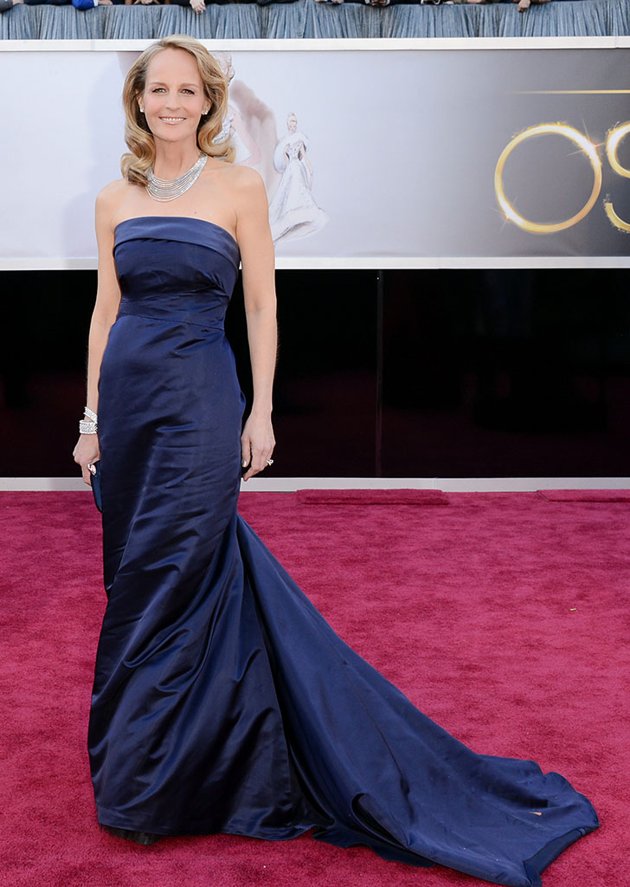 Helen Hunt, I love that this is custom H&M, I just wish it looked better!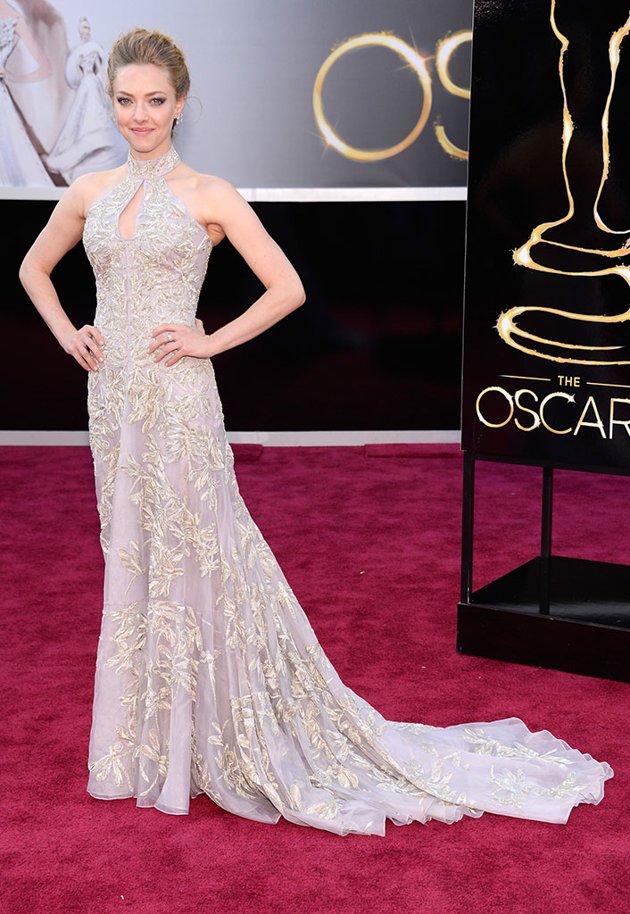 Note to Amanda and pale girls everywhere: WEAR COLOR. Trying to match your skin tone is a no no.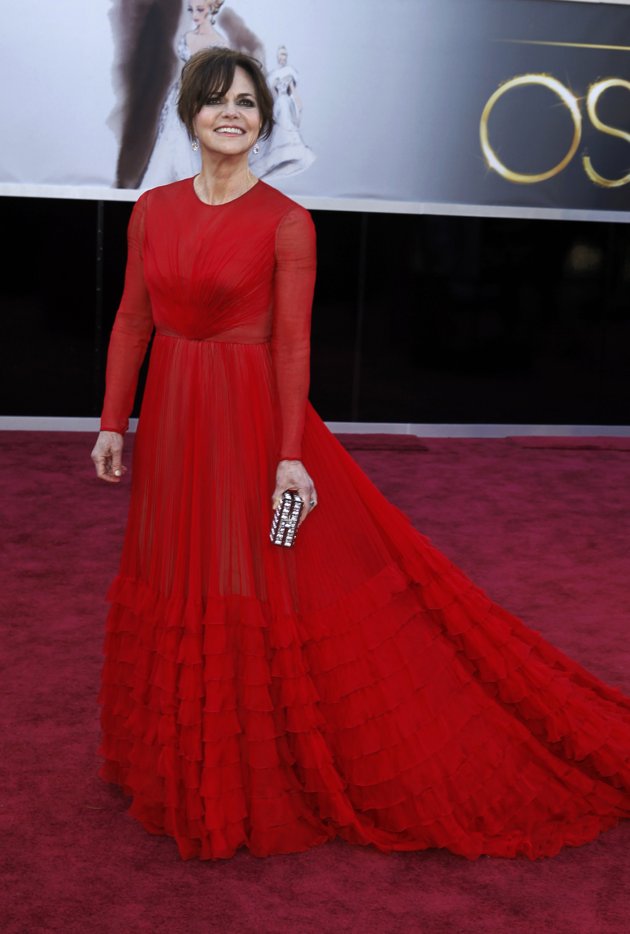 Sally, I like you in this. I really like you.
THE WORST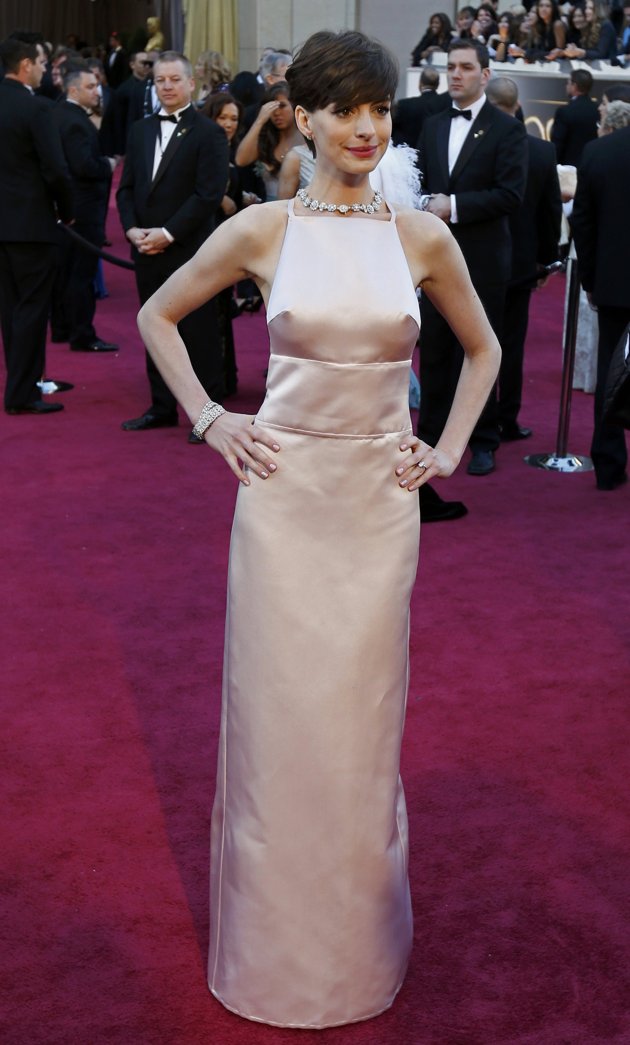 You may have won for best supporting actress, but you also won for worst dress. Congrats. I think this just proves that your own team hates you, because how could they let you go out with your nips showing like that?!?!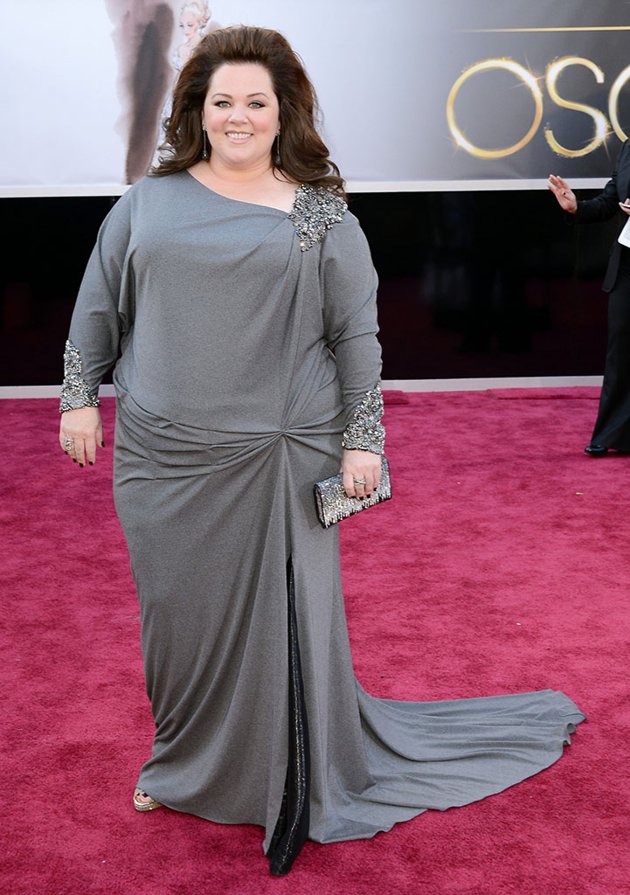 Mellissa, that hair! What happened?!?!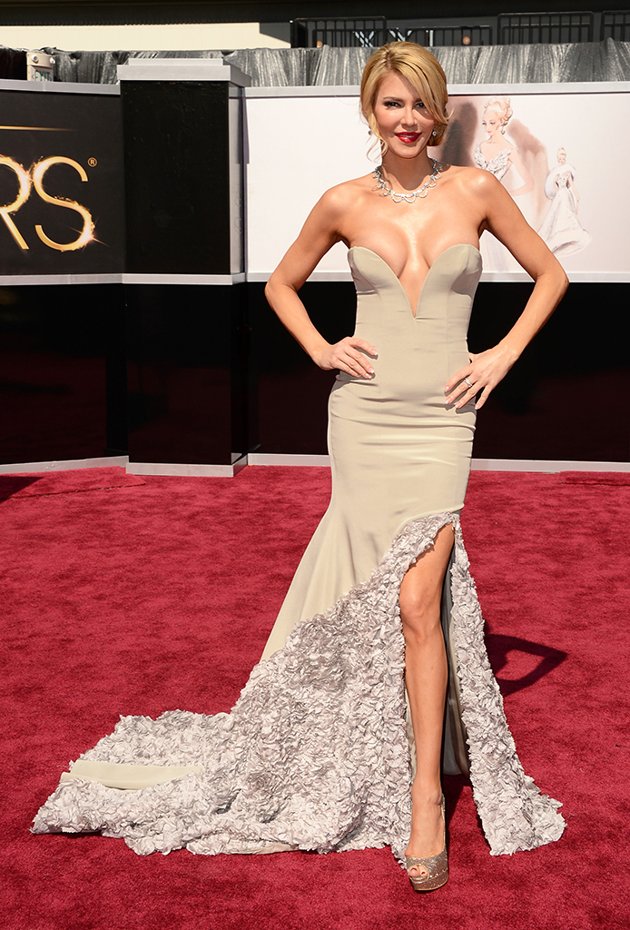 I love Brandi with all my heart, but who let her in? She happens to look beautiful, except for the booby thing. TOO MUCH BOOB.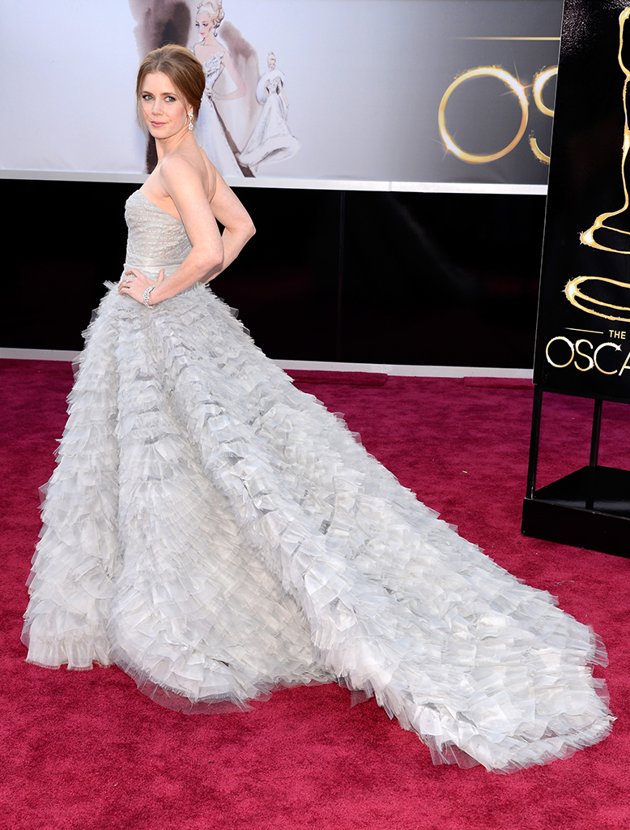 Amy: beautiful, but please refer to Amanda, above.
The hair, the black and blue and the bad attitude. NOT INTO IT.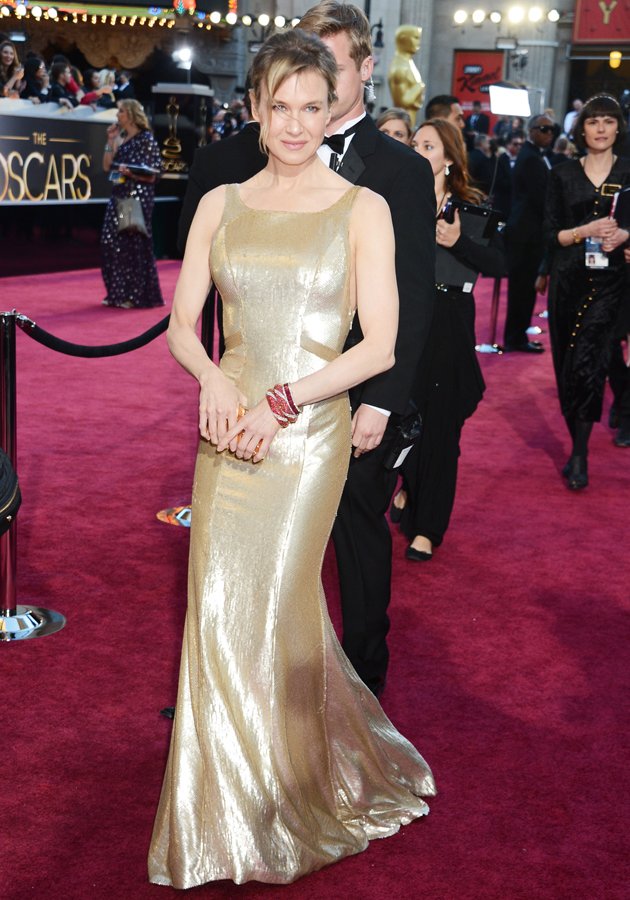 Renee Zellweger's dress was beautiful but her hair and makeup looked like she came from the gym. Plus I think she was drunk. Or something.
THE VERY VERY BEST: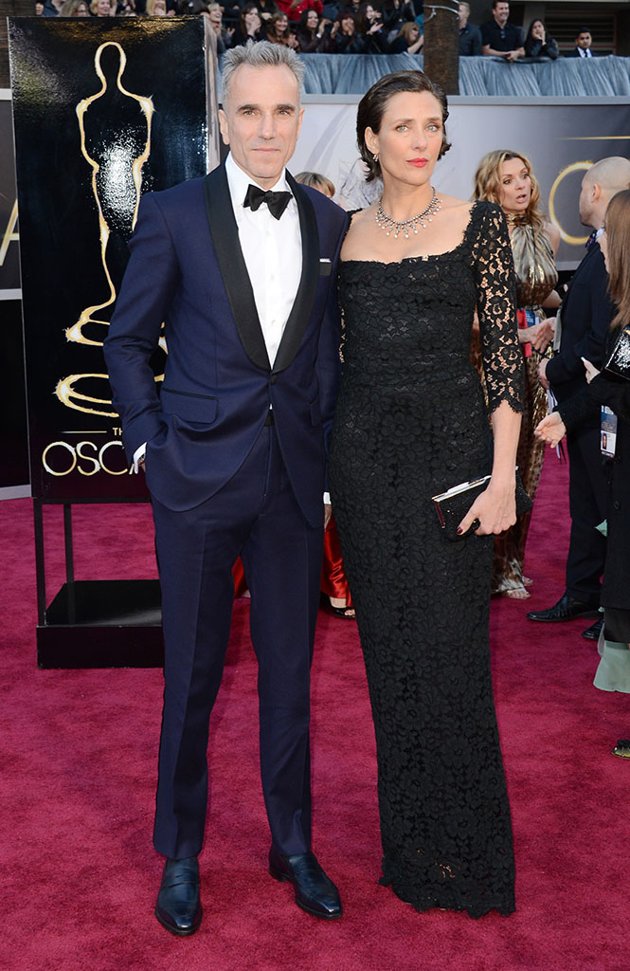 Daniel Day Lewis, yesterday, today, tomorrow. AMAZING. (Although, I'm just gonna say it: while DDL was amazing as Lincoln, Lincoln sucked. I blame Steven Spielberg. The directing was CHEESY, if directing can be cheesy.)
All the men killed it. Not that it takes much. But the man in the kilt who accepted for Brave, AWESOMESAUCE. Ben Affleck choking up (and saying some weird shit about his wife.) YAY. Every sound editor who looks like the hail from Rivendale, YES! Be weird!  So many men in lace front wigs, OY. Jack Nicholson in a red bow tie- YES! How awesome was it when Jennifer Hudson brought down the house? And how jealous  happy for her do you think Beyonce was? (I forgot to talk about this last week, but I literally could not get through ten minutes of her "Documentary" which was literally a vanity project. That revealed nothing. And made me wonder what she is really hiding.)
What did you think everyone!?!?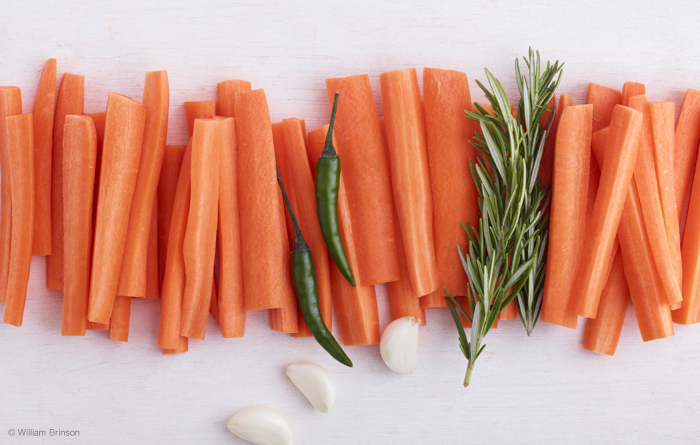 My friends Susan and Will run the fabulous blog House of Brinson. They live in this amazing work/live loft space (that I posted HERE), and  of course, they've built half the stuff in the place themselves, and throw the absolute best parties. It's funny, but so many of my Design Blogger friendships stem from that fateful Nate Berkus week two years ago when we all met in a slew of parties and events. Anyway- The Brinson's document all aspects of art, design, photography, food, and life in general that they find inspiring. Their aesthetic is about contrast: black and white, light and dark, masculine and feminine, old and new, rustic and modern. The couple met at the Savannah College of Art and Design and they have been together ever since. Susan is a design director and designer. She is into all things visual and crafty: sewing, paper crafts, letterpress printing. She is well known for her obsessive holiday cookie baking and most recently canning. You can see more of Susan's work at studiobrinson.com. Will is an accomplished still life and food photographer  here in New York City. William is a foodie, always thinking about the next meal. He enjoys cooking and collecting vintage kitchenware, specifically knives. You can see William's portfolio at williambrinson.com.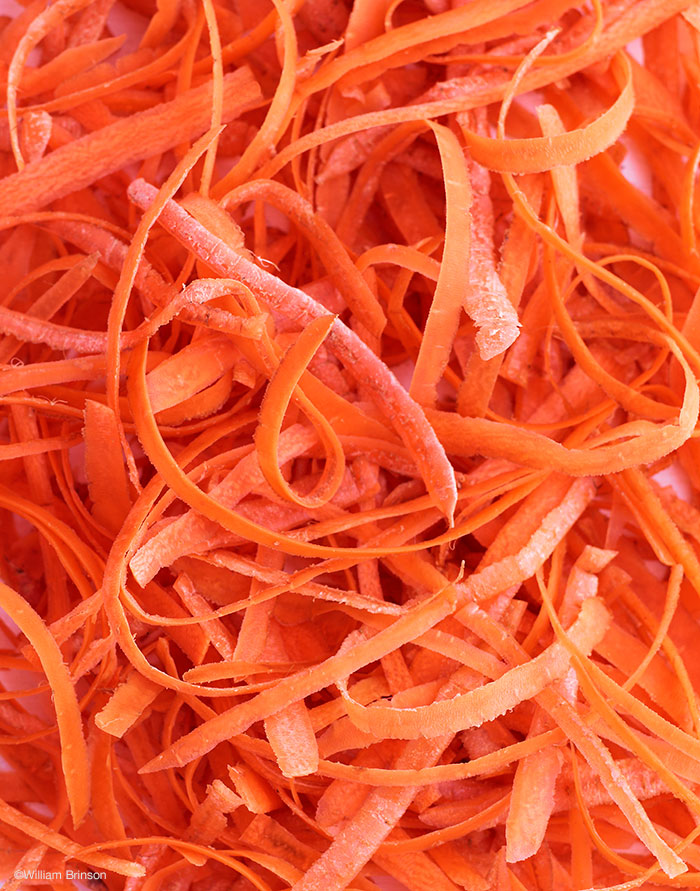 I asked Susan and Will to share a fun and easy recipe with us for Foodie Friday. I told Susan the recipe had to be Kosher and I guess I didn't explain it well because she thought that meant vegan, but so what, this sounds awesome! I absolutely LOVE pickles and my kiddies love carrots, so I'm going to be making this today. We are in for a long snowed in weekend and noshing on pickles might be the perfect salty-craving killer (while watching Breaking Bad, no doubt). Susan told me that these are quite popular over at her house. She claims that these are a great winter snack because root vegetables are one of the few things you can get at the farmer's market during winter.
7 Questions for Susan Brinson:
My favorite ingredient…Eggs, endless possibilities
Secret Cooking trick…  Constant stirring of scrambled eggs makes them extra creamy
The thing I do that I probably shouldn't… Cut on the wrong surface with William's beloved knives
Favorite meal in the city… Jack's Luxury Oyster Bar tasting menu
What I eat when Im standing in my fridge at midnight…  Peanut butter and honey
Favorite meal to make… Fish tacos
My go to recipe for parties is…. Chocolate Cake. I know the recipe by heart and can make in it about 10 minutes, then put it in the oven.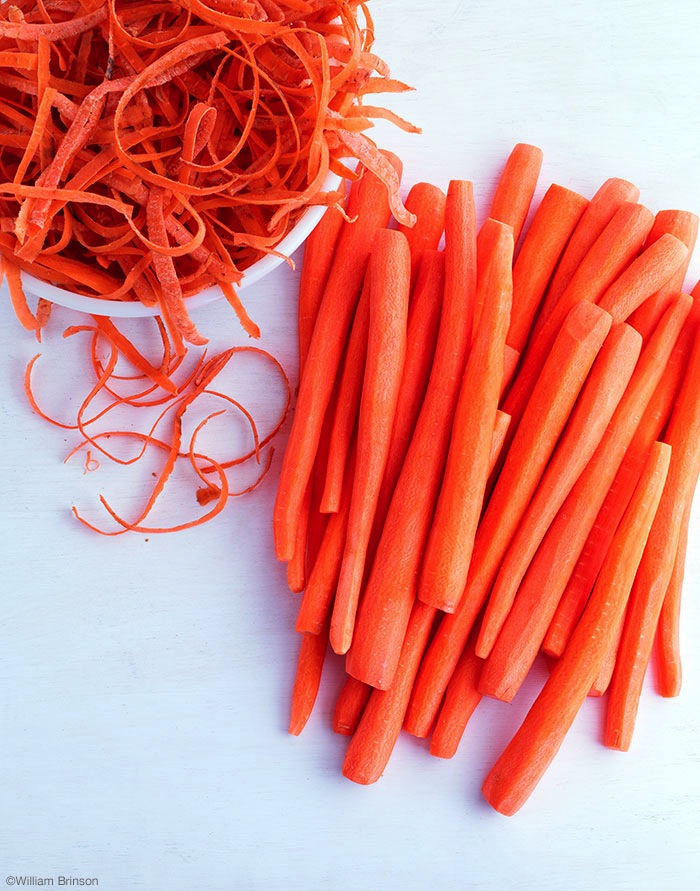 Pickled Carrots
Makes about 6 jars. I use the pint wide mouth Ball jars.
one large bag (about 4 pounds) of carrots
Pickling Liquid
3 cups water
3 cups vinegar
1/4 cup sugar
1/4 cup pickling salt
2 tbs mixed peppercorns
One for each jar
sprig of rosemary
hot chili (I like the small Thai chilis)
clove of garlic
Peel and cut the carrots into sticks that fit into your jars with plenty of headspace, and room to be fully covered by pickling liquid. Prepare your jars while cutting carrots. Place all items for pickling liquid in a non reactive pot and bring to a boil. Pack prepared jars with carrots, rosemary, chili and garlic. Cover with pickling liquid leaving 1/2 inch head space. Process* 10 minutes, wait 5 minutes, remove jars to cool.
(These are canning techniques that you can learn more about HERE. Otherwise you can just cover the carrots in your boiled brine and keep them in the fridge for a day or two.)
ENJOY and dont forget to check out House of Brinson. Their blog is really absolutely gorgeous.
HERE.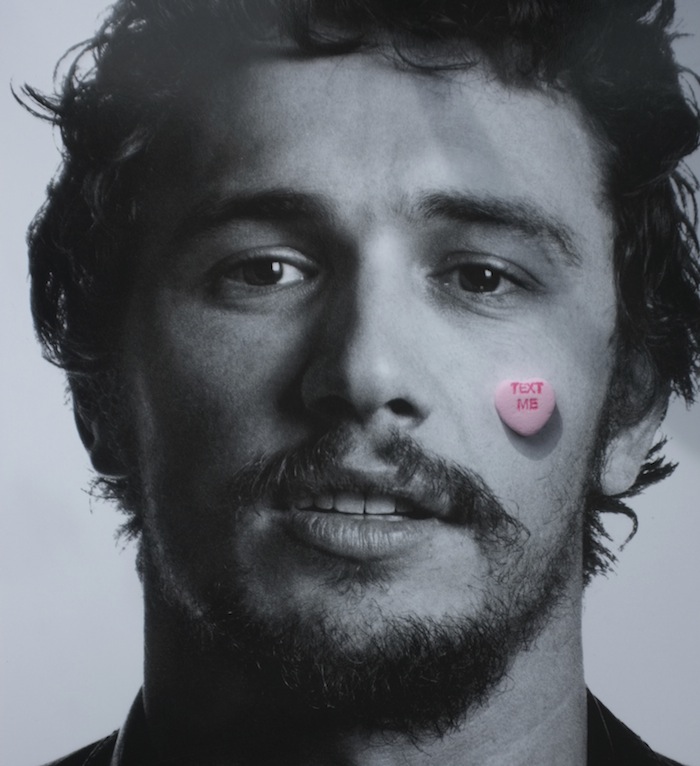 As you might have imagined, we are not big on the Valentine's Day festivities over at my house.Well, we weren't but now that we have the kiddies it's kind of fun, isn't it? For example… David took Cookie to Duane Read and came home with the bag of "Be Mine" candy. Text Me!?!? I almost fell out of my chair when I found that one! There was also tweet me, and friend me. Ah, love in the modern age.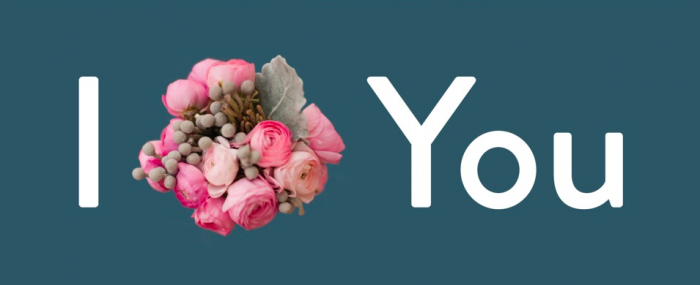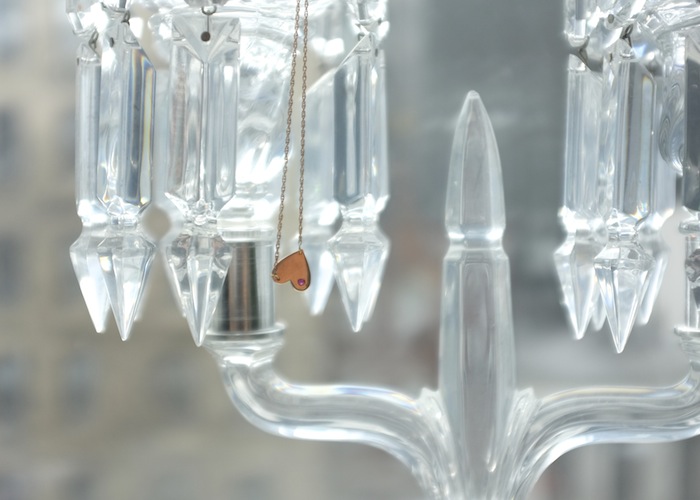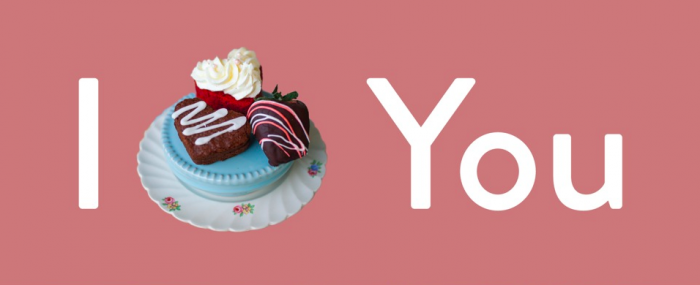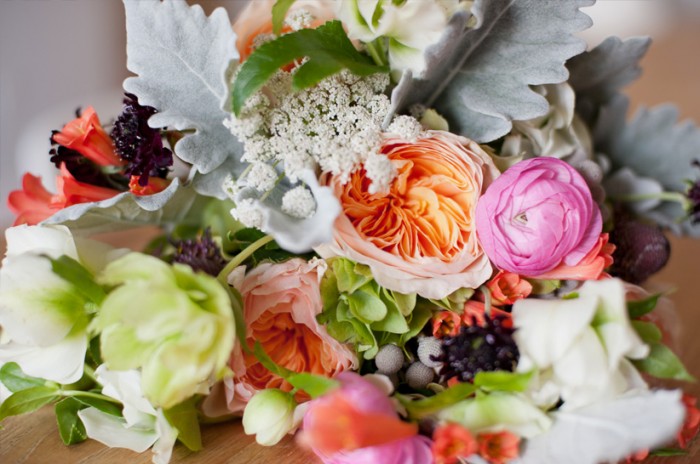 And while I'm still not even remotely intrigued by the red roses, Oyster pre-fixe meal, blown out version of V-day, I do love the sweet nothings version of it. My friends over at Franki Elizabeth, a new floral and event planning company,  teamed up with Parker Red to present Bouquets & Bites, a cute little pop up shop on Valentine's day that's going to have ready tied bouquets for between $30- $60 and little packaged desserts and treats for $15- $25 at Axis Theatre Company, 1 Sheridan Square (@ West 4th + Barrow St) on Feb 14, 1pm-7pm.  (I loved their graphics so much I had to share them. )  I would be psyched to get an amazing little bouquet and cupcake concoction. I've been the recipient of one of their tied bouquet's before. They are amazing, and smell awesome because they use tons of  fresh herbs in the arrangements…but I'd be psyched about that any time of year, now wouldn't I?
As for the dangling  rose gold heart necklace HERE- I think this is the only heart I've ever purchased. I kind of share it with Cookie. Its a Jennifer Zeuner piece- I really love all her stuff, see the whole collection HERE. Mini things are the new big things.
So in conclusion, I'm promoting baby tiny cuteness for Valentine's day year, if anything at all.
So do you even celebrate?
(Text Me is on the cover of Issue 2 of Man of the World. Graphics and floral photo by Franki Elizabeth.)