Archive for the 'FURNITURE' Category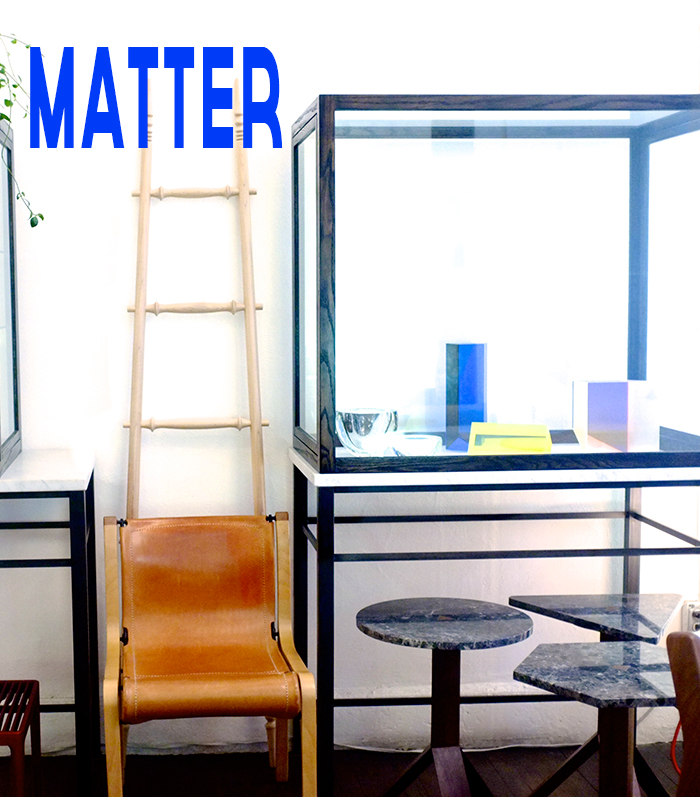 A few weeks ago I was downtown with Cookie and we decided to pop in to Matter. Matter is a New York City based gallery, showroom, and manufacturer, representing a refined selection of national and international contemporary design. The brand is revered as a resource for detecting what lies beyond the horizon in the realm of design. Architects and interior designers around the world look to Matter to take the temperature of the current state of design and look for inspiration.  Matter is basically what I am calling an "art-furniture" shop.  They sell furniture, that is also art. This is kind of a lead in from yesterday's post, because I feel like the two have a very comparable aesthetic. Incredibly fresh sculptural pieces pervade, white walls provide gallery like settings, raw woods ground the spaces, and saturated primary colors in single palate pieces add bold playfulness. I got a ton of ideas just from being in the store. Not to mention, the wall hangings, arrows, lucite sculpture… all things I've written about loving before. (Did you know I had to endure a full body pat down on the way home from Arizona because I tried to bring an arrow on an airplane? Is it really a weapon without the bow? I didn't think so, but they did. How many times a day do you think they take away arrows at the Pheonix Airport? 3? 10? Bummer.) While both today's post and yesterday's might not be in line with everyone's taste – too modern, too cool for the more traditional among us, I DO think that every type of home can benefit from artful and playful pieces of furniture. Just one piece of art-furniture can elevate an entire room.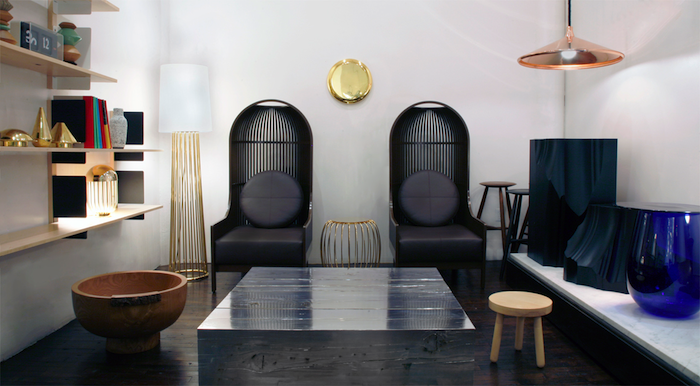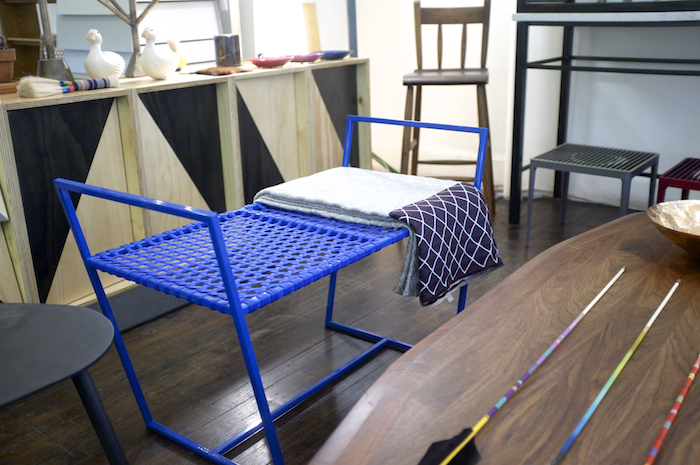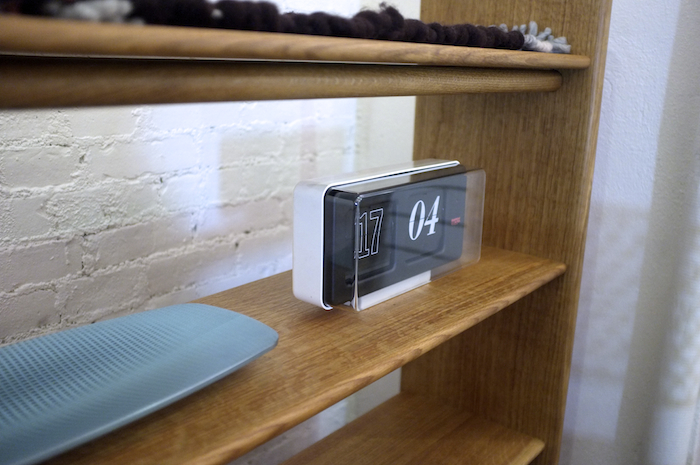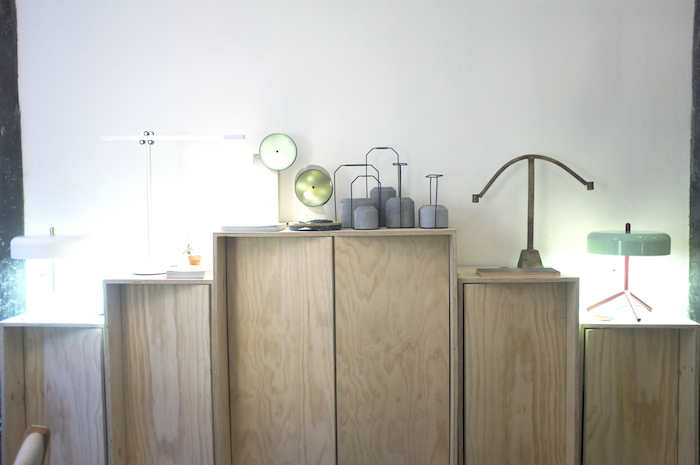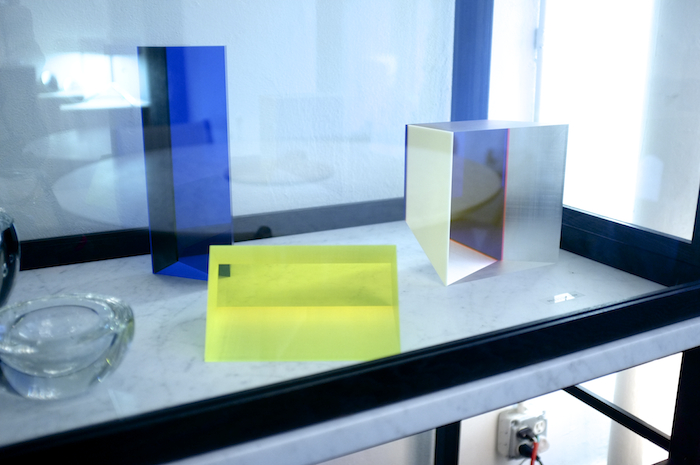 You can shop online HERE, or visit the store.
MATTER
405 BROOME STREET, NYC
(TEL) 212 343 2600
(FAX) 212 343 2610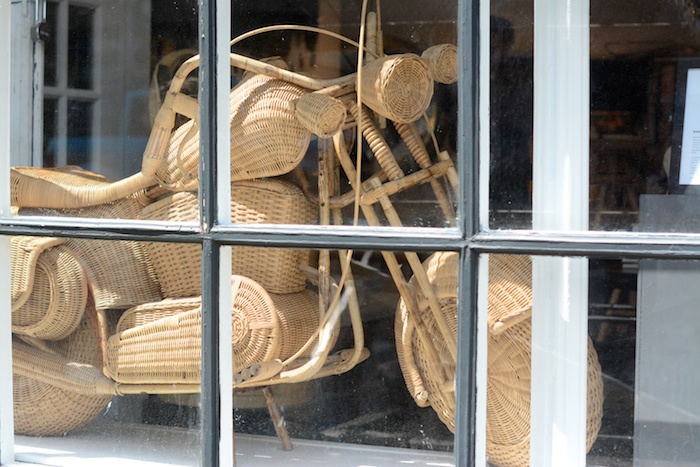 This week I had the priveldge of meeting Ari Heckman and Will Cooper, (introduced by our mutual friend Sara Cooper) founders of the design and development group ASH New York City. I also toured their ASH pop up shop. You may recognize their clean but edgy work from Lonny and other publications. The two have an interesting NYC story. Ari worked in real estate development, and having grown up with a decorator mom began staging developments with his quirky and clean eye. The apartments he staged were quick to sell. Now creative director, Will had been working for Ralph Lauren doing his in store design when they met through friends  and founded ASH in 2007. They are currently working on design and development on a number of projects, one of which is the former Abingdon Guest House on Eighth Avenue, in which they are housing their month long pop up shop.
Some of their past work: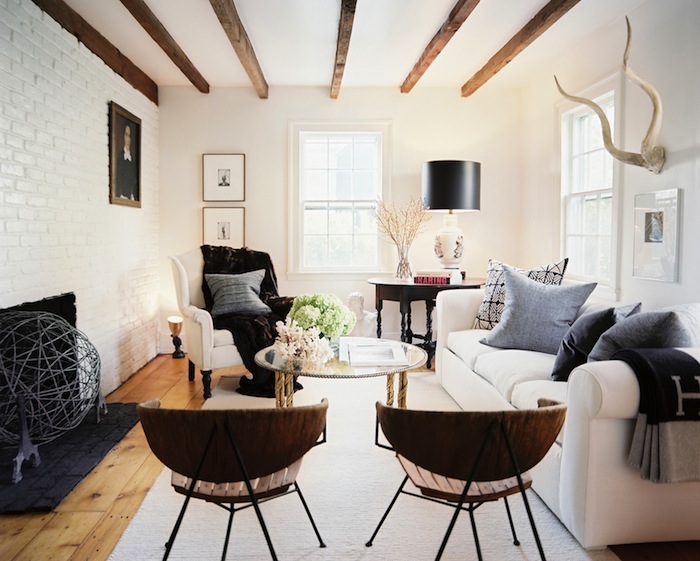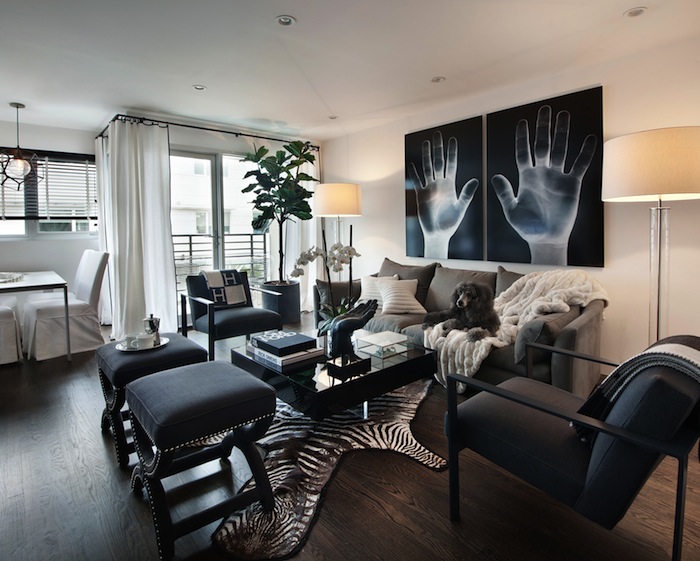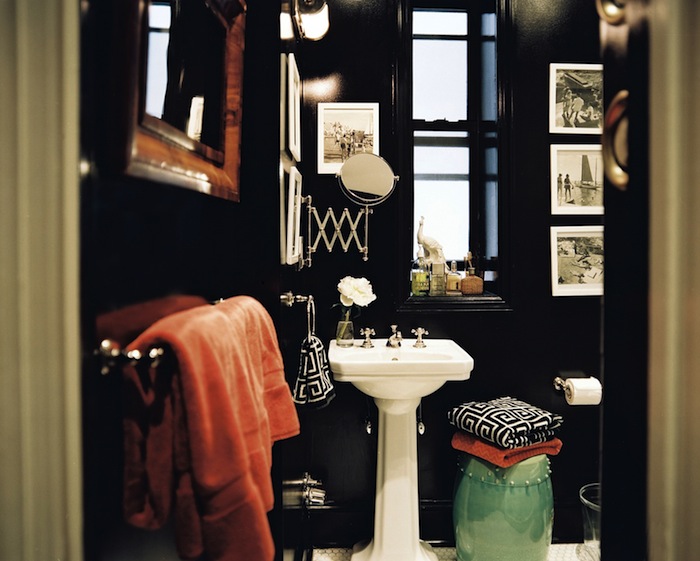 The pop up shop features a rotating collection of their favorite vintage furniture (which they have been collecting in a huge warehouse in Brooklyn for the past 6 years) as well as chic little accessories, an amazing collection of art including limited edition prints by  Adrian Mesko, a gorgeous painting by Antonio Bokel and the debut furniture collection of Anna Karlin.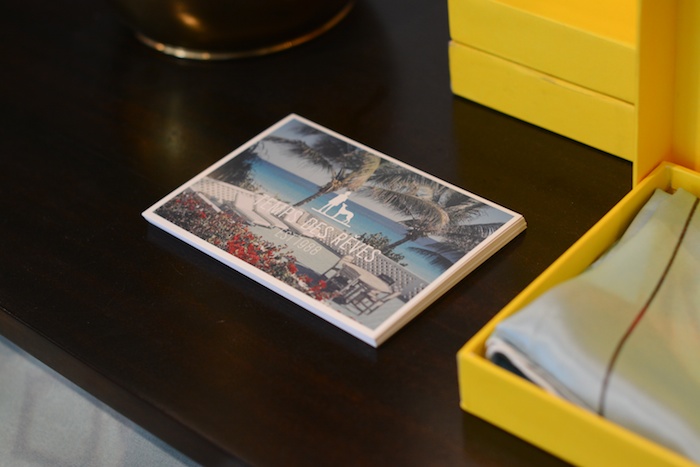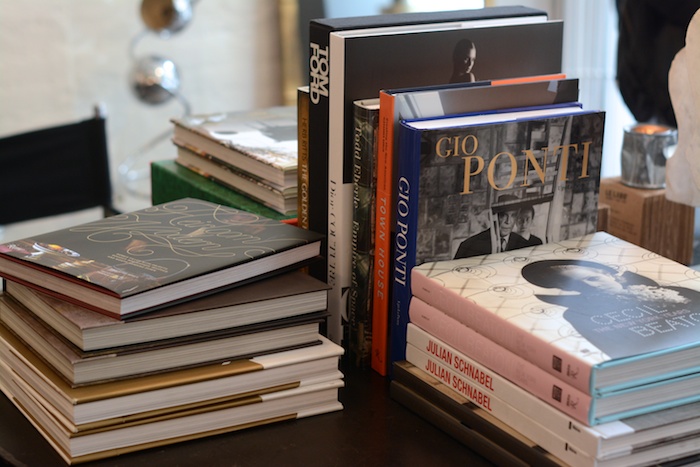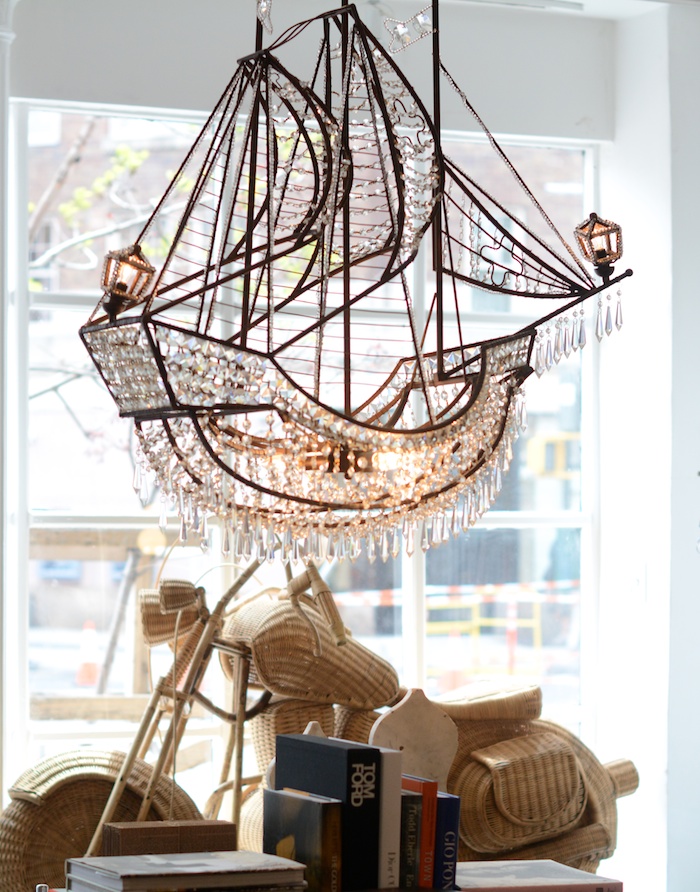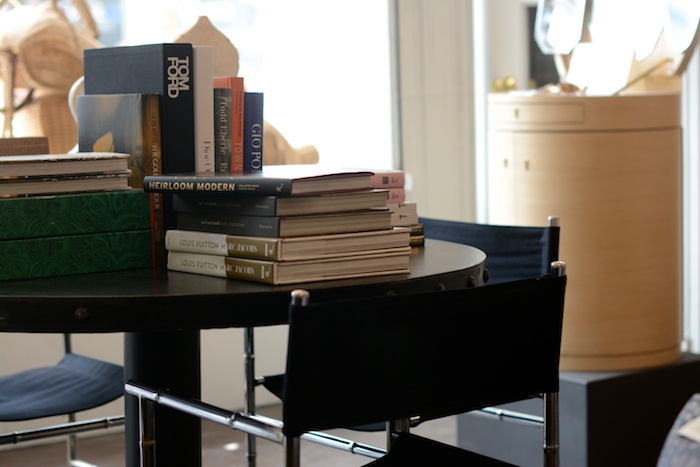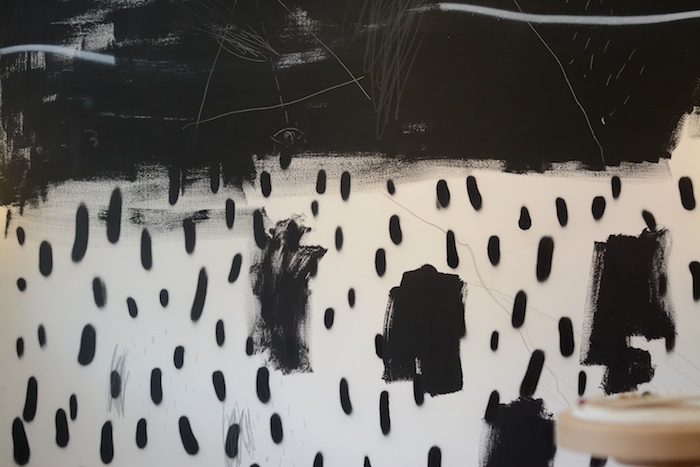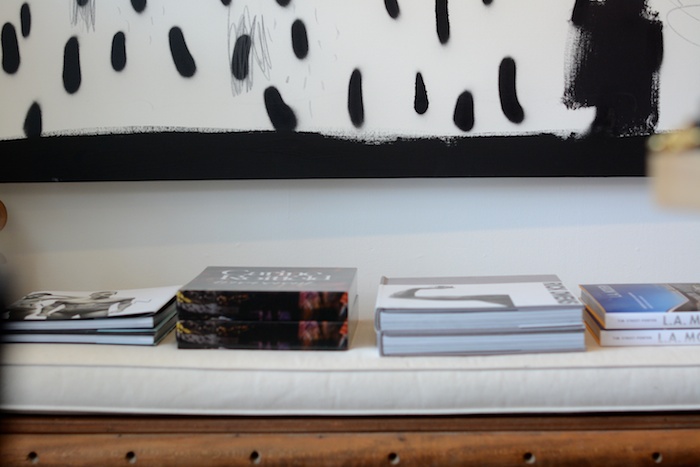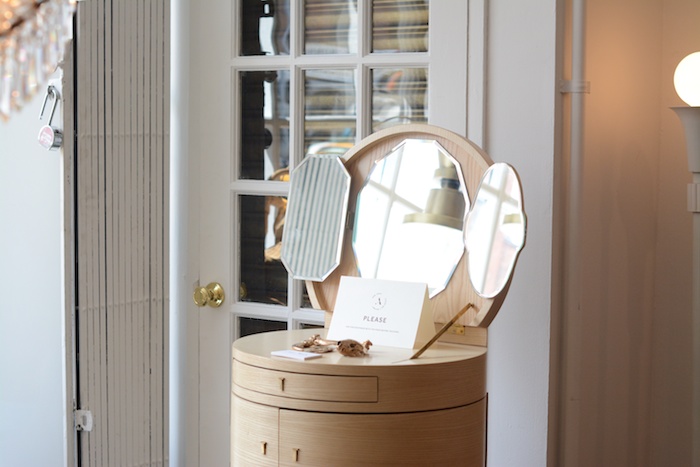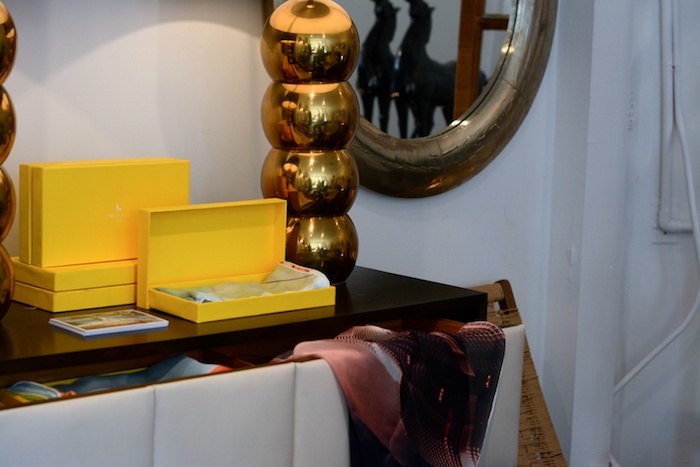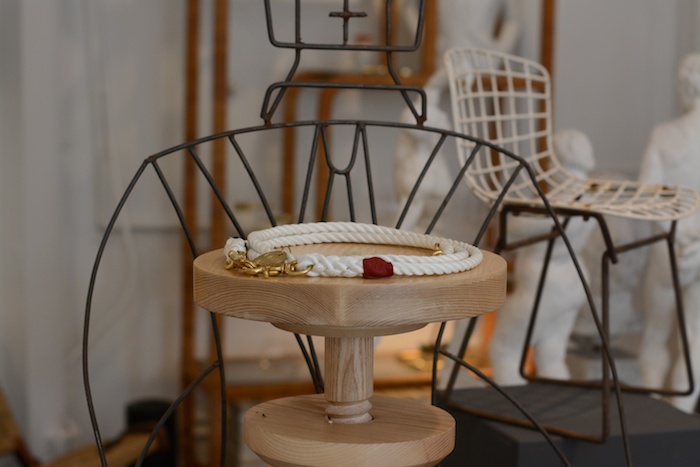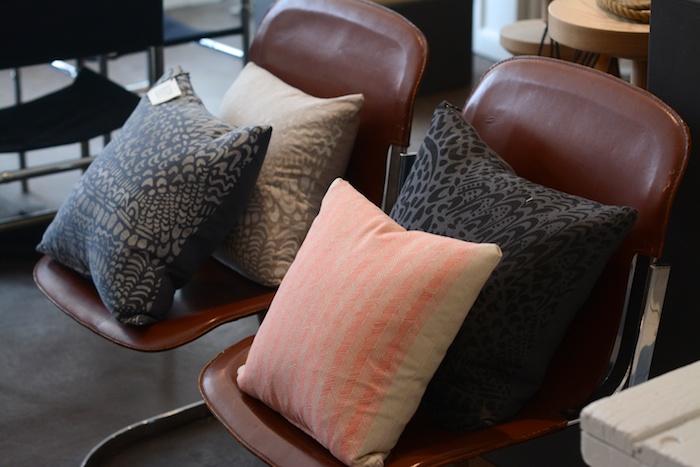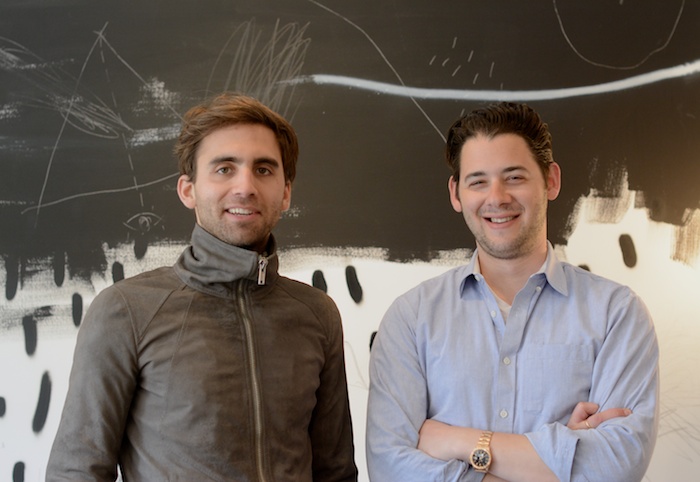 Will & Ari
Ash NYC
Open through April 28 at
13 Eighth Avenue
Hours are Monday to Friday by appointment
Saturday and Sunday from 12 to 7 P.M. ashnyc.com;
347-422-0078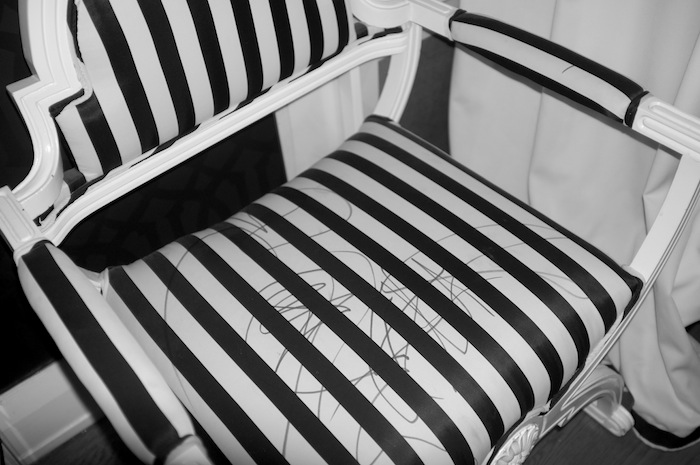 Another vintage rescued chair destroyed by my children. Someone should start a tumblr that just posts nice things that kids have destroyed. Or even more specific, kid scribbles on walls and furniture. I see it as the next hottest instagram account!
But just one thing…. I dont actually hate it hate it. When Cookie saw it, she said, "Oh, did JoJo do that?" I said, yea, why? She said "Because it's awesome."  I guess my kids have inherited my ability to scribble on things, as well as my appreciation of awesome. DELIGHTFUL* So now that its in must be reupholstered mode, maybe, just maybe, I should add to the scribbles and make it look intentional?  Would that be crazy cool, or crazy crazy?
*not so delightful.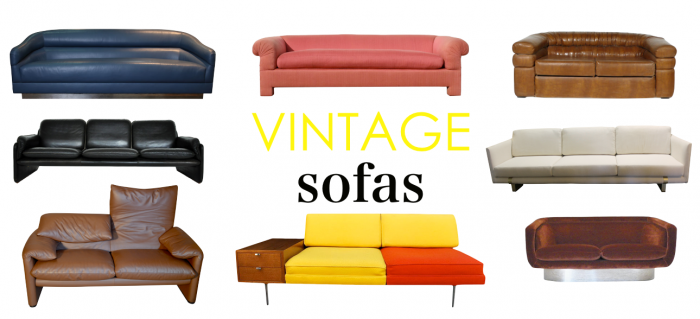 It's no secret that 1st Dibs represents some pretty amazing dealers, who sell  what's probably the worlds most awesome collection of vintage furniture. But  I think I, and a lot of people, have this idea that anything on 1st Dibs is prohibitively expensive. And at first glance it would seem so. Yes there ARE chairs selling for a cool 20K and sofas selling for 40. There are. But since I've been looking around for a new couch, and some new ideas, I literally looked through 16 pages of midcentury sofas and found that if you look, you can find amazing things that are not really that much more (or even less) than your average big box store furniture from Restoration Hardware or Crate and Barrel.
So I put em together for you. My favorite cheap-ish sofas on 1st Dibs. No, these arent the practically free kind of cheap, but they are not INSANE. There were tons of cool midcentury leather sofas selling for about $2-3K, but these were the ones I personally found interesting and liked the best. And when spending your money, shouldn't you buy something fun and original in the form of vintage instead of boring and square? I think so.
Clockwise from Blue Leather:
Blue Leather Sofa with Brass Plinth Base, $1495
Pink 1970′s Custom sofa made by Thomas De Angelis $3800
Sleek Italian 70′s Brown Leather Sette – $2000
White and Brass Milo Baughman Sofa, $4600
Brown Velvet Leon Rosen for Pace, $4000
Antique GEORGE NELSON sofa , 1956 $3500
Brown Leather Maralunga Loveseat by Vico Magistretti for Cassina $2400
De Sede black leather sofa, $6000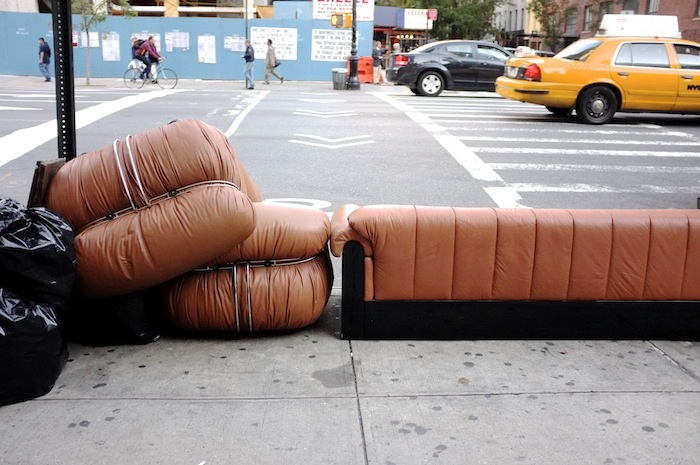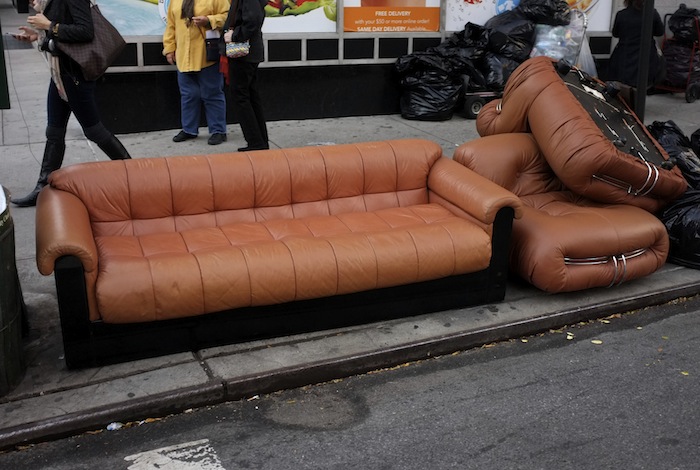 On the street, literally, about two hours ago.
Some thoughts:
1. Interesting what people throw out in NYC.
2. If its on the street, it must have bed bugs.
3. The chairs kind of look like the garbage bags they are sitting next to.
4. But they also look like some of those Kelly Wearstler chairs.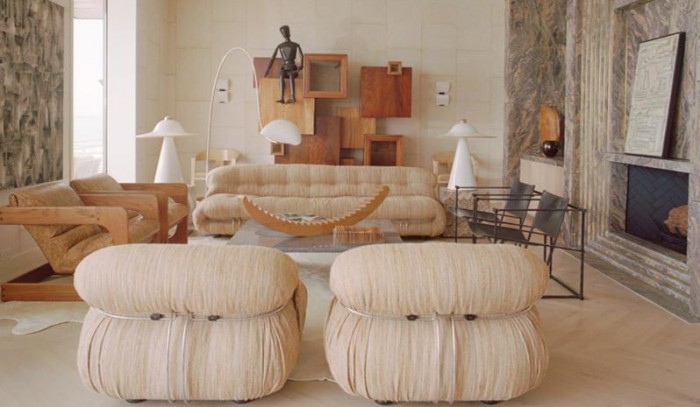 5. We should start a drinking game, have a shot every time a blog mentions KW. We'd all be drunk.
6. These are those chairs, arent they, except with leather upholstery?  Should I be running to get them, bed bugs and all?
I seriously would, if it weren't for the 10 extra chairs I already have.
Thoughts? Run, run now, these are a few yards of linen upholstery away from awesome? Or ew, these are the furniture equivalent of those Isabel Marant wedge sneakers? OR both, ugly, but run?