You know when you love something for a billion years and then it suddenly comes into style and everyone is doing it? Well thats how I feel about the current black and white trend. I obviously didnt invent and dont own the idea- its not even like its original or unique. But the black and white trend blowout leaves me with mixed feelings. On one hand I'm thrilled that so much more black and white stuff is available for my consumption… but on the other hand, I'm sad that my favorite look will be ubiquitous, then over-saturated and then "out of style" in a few seasons. And as much as I do venture into new trends, I largely like to stay true to what I really like. And I think its great to do that. If I keep doing that, maybe in 50 years I'll be Iris Apfel (In my dreams!) Anyway, despite the fact that its known that I love black and white, I don't always love it. If not handled well it can go all Alice and Olivia meets Z Gallerie, and not in a good way. (Is there a good way?) That's why , I always like to throw in some good luggage/brown colored leather with everything. So the whole combo of black white, and brown leather is my real thing. Not just black and white. I just recently bought these gorgeous Pierre Hardy sandals.  They are the physical incarnation of my aesthetic. Kind of understated and masculine, but still very elegant. (At least I think so!) The little brass buckle at the ankle is perfection. I took them out of the box at home and I realized they matched my living room and everything I was wearing that day. So look: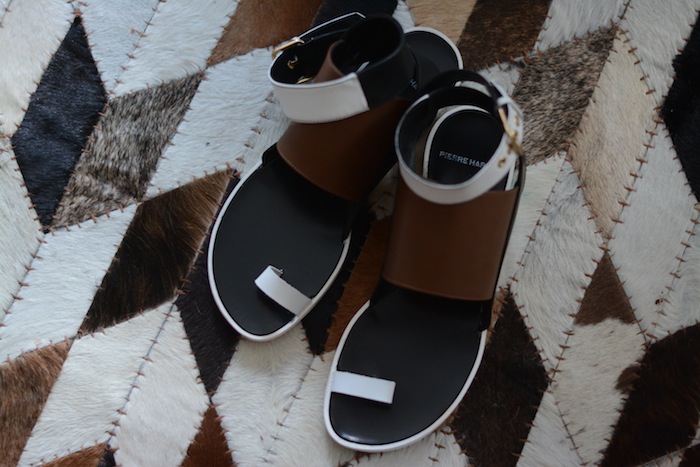 Pierre Hardy shoes HERE, Cowhide Rug.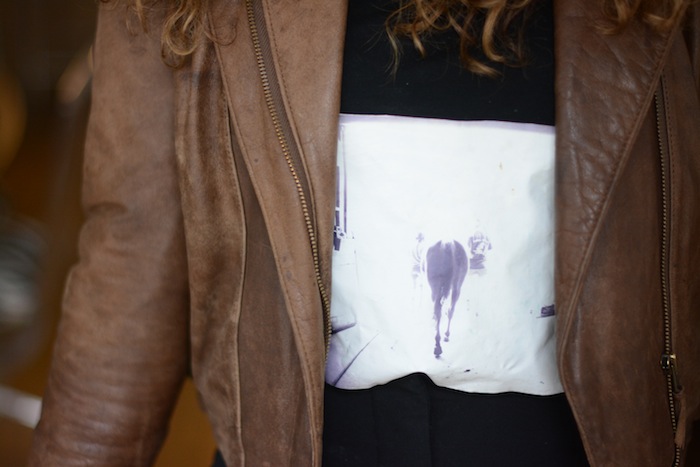 T-shirt I made out of a photo I took HERE, Vintage Brown Leather Jacket
Vintage cabinet, Tobia Scarpa chairs that I found in the garbage.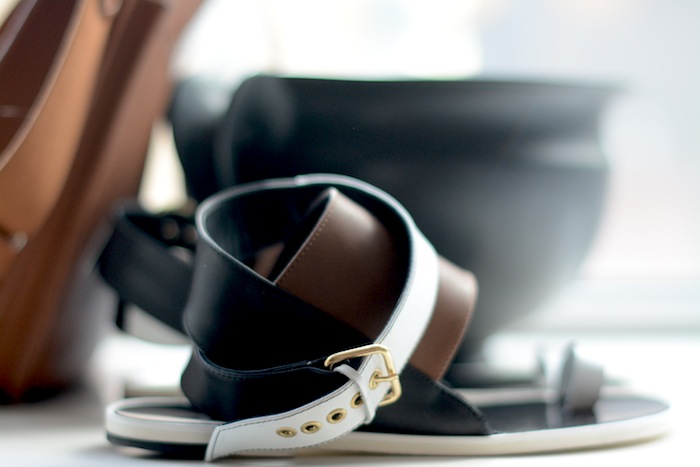 Pierre Hardy shoes, Hermes Bag, Pamplona bowl.
If nothing else, at least I'm consistent. Thoughts?