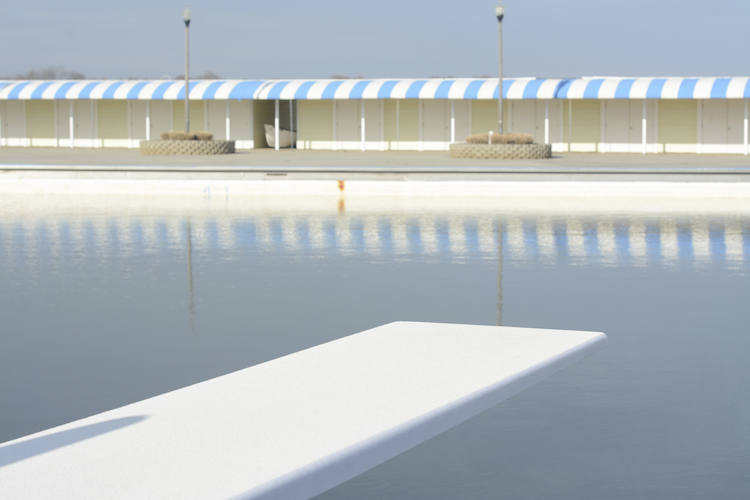 I feel kind of weird referring to myself in the third person up top there, but there was really no other way to introduce this! I may or may not have been in your backyard this weekend, but lets start at the beginning.
After Patrick Cline shot my apartment a few years ago, we became friends and this summer he emailed me about doing some kind of collaboration with him and his company UPLO – his site/app that lets you buy and sell Grade A photography. We have been planning and thinking about this for months. At first I thought I would just offer some prints of my art through UPLO, but as we worked and brainstormed and shared more work with each other, we came up with an even cooler idea. My photos, his edits. Patrick, aside from founding LONNY magazine, and shooting hundreds of interiors, is a renowned retoucher/printer – he owned his own retouching firm for years. He's got 20 years of experience in every angle of photography. Of course, I was flattered that he wanted to do anything with me at all. I'm such a newbie, and he's kind of like, internet famous. You know that feeling of – sure, its great when someone likes your work, but when someone you RESPECT likes your work it takes it to another level? That's the feeling I have.
So the first project! It's called Trespass, and it's another take on the LEFT BEHIND theme that I love so much. This past weekend, I went to New Jersey again. The town is desolate. I don't know how I thought of this, but as I was driving up our empty block, I saw a pool cover glimmering in the sun. I pulled over, and had a moment. I was going to go into all the neighbors backyards and take photos of their closed pools. If nothing else, it would be something to do on a frigid 4 day weekend in an empty town. But I had a feeling. Then I started shooting it, walking by foot with my teenage nieces and nephews in tow. At first, it was just cool. And then it became something else. I started sending Patrick iPhone shots of the back of my camera, and he was like – You got this girl! Trespass! KEEP GOING.
As I was shooting, I would see more and more details, the little things that made the pools different. The shots got more interesting, my eye honed in.  I trespassed into almost 20 backyards, all with their gates wide open. Everyone knows that trespassing is a townie's favorite winter activity. Sometimes we found a pool uncovered- ice! That was a treat. The whole experienced climaxed when we snuck into the local beach club. That's the apex of the shoot for me, little electrodes were humming in my head saying AWESOME AWESOME AWESOME as I shot it. When I had to leave, I think I just held my finger down and walked backwards.
Anyway, I got back to New York and Patrick sat down with my chips. We worked on them for three days straight, and we both zeroed in on our favorite photos. Then the edits came rolling in. The crisp, clean, glimmering shots. I just love them. They are strange, eerie, picturesque, and slightly voyeuristic. Like portraits of pools, but also sort of abstract and graphic.
These are my first ever for sale photos, available on UPLO. I guess I wanted to wait until I had something cool and cohesive to start selling anything, even though I've been asked a bunch. Maturity, maybe? There are a total of about 50 photos available, so check em all out, a lot of pools I didn't post here. Also, you can email me for bigger sizes if you like! I imagine these things printed massive. I'm going to order one for my house.
I'm thrilled to share these with you, and we absolutely loved making them. Stay tuned, cause Patrick and I have more cool stuff coming down the pipeline!
Have a great day everyone!