It seems every blogger is doing something else these days, or that blogging also turns into fun careers for many. Case in point: onefortythree. What started as a blog about a couple making furniture for their first home #143, has evolved into a thriving handmade lighting and furniture company. Everything is handmade by the owner, and so well priced that they cant keep the stuff in stock. The pieces have that midcentury David Weeks Studio/Serge Mouille/ Prouvé Potence look to them and range from $45 – $350 and most are under $100. Thats a lot of glorious lighting bang for very little buck. Apparently, at the moment they are so busy that they've marked everything as SOLD so that they can catch up on orders and are going to start taking orders again on October 20th.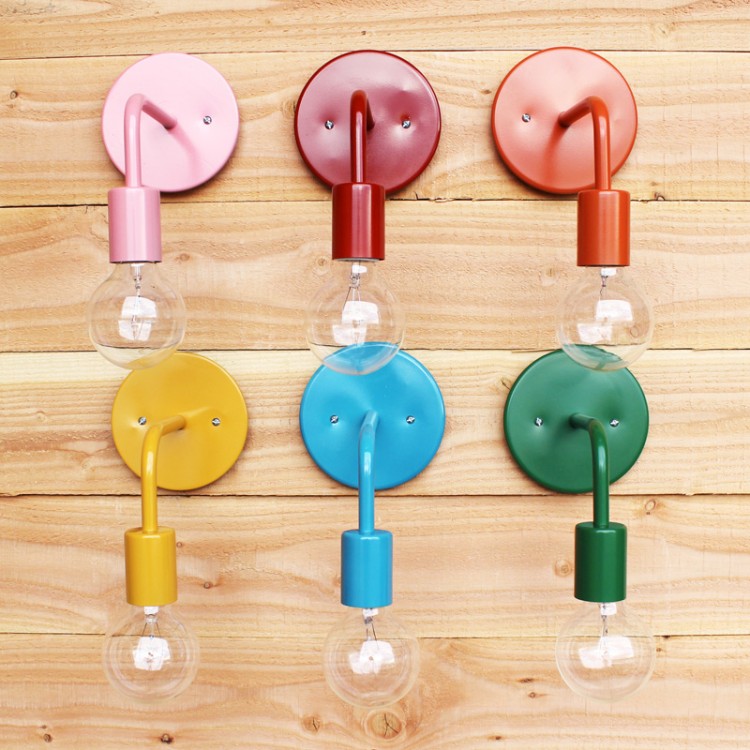 I recently bought these ikea sconces (the best thing Ikea has ever made) and now I kind of wish I had seen these sooner. Manhattan apartments can never have enough light though… I think maybe I should hang a string of those bulbs across the kids room. That would be cool and whimsical, wouldn't it?
Check out onefortythree!