Why have one random mid-century cone sculpture, when you can have two? I found that black one at a Kips Bay pop up shop a few years ago, and recently acquired the white ceramic one (which looks exactly like a dunce cap, or a troll's cap, doesn't it?) at an antique shop in Jersey, both under $30.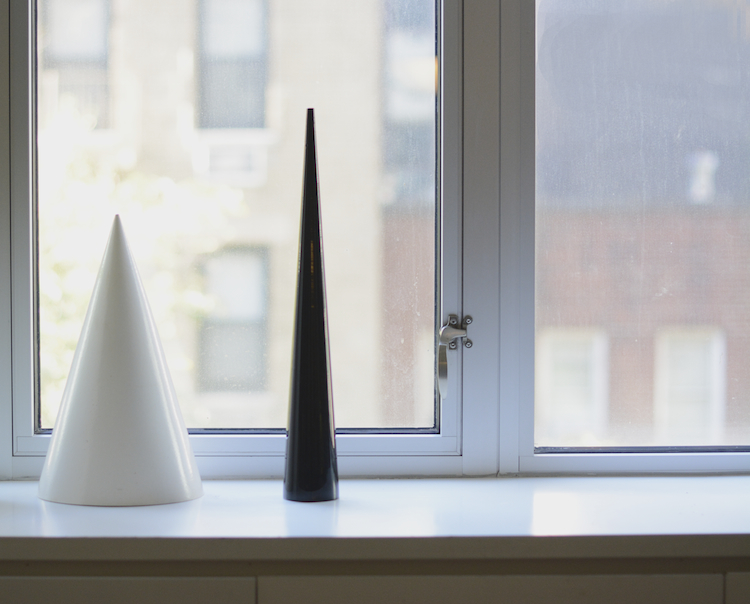 I think they are really fun. I'm always changing what is on those window sills, that run the length of the entire living and dining room. Too much stuff and it looks cluttered (but that is sometimes good, I once had books stacked all across both sides and it looked great… but all the covers faded.) and too little, or the wrong stuff, and it just looks unconsidered.
It took me about fifty attempts at a photo to get one in which my windows didnt look completely opaque with dirt. This only looks semi-opaque. Then I just said screw it. One thing that's annoying about blogs coming into their own is that they all look like mini-magazines now. In the old days I used to throw up some ugly, small, tiny photo of my place (taken at night, with flash) and that was totally fine! Now there is enormous pressure to put out a beautiful product every day.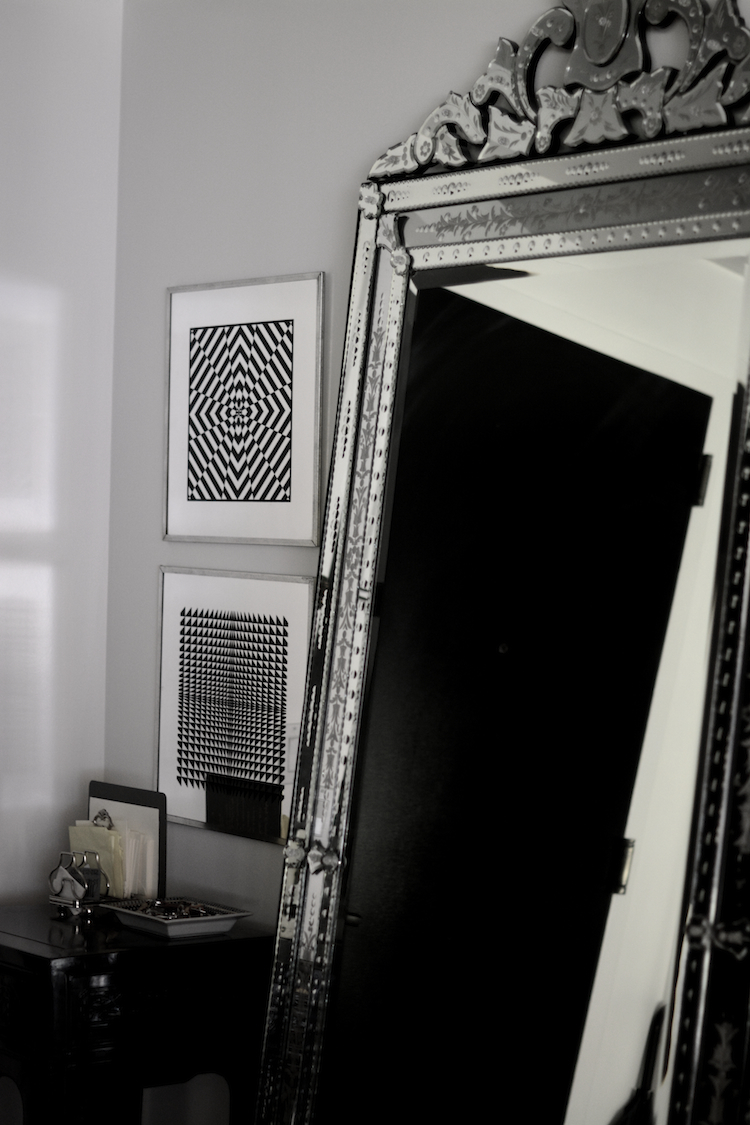 I also bought four of those op art mirrors and hung them in my entry, 2 on each side. Someone asked me the other day why I started to like such ugly stuff… I laughed.