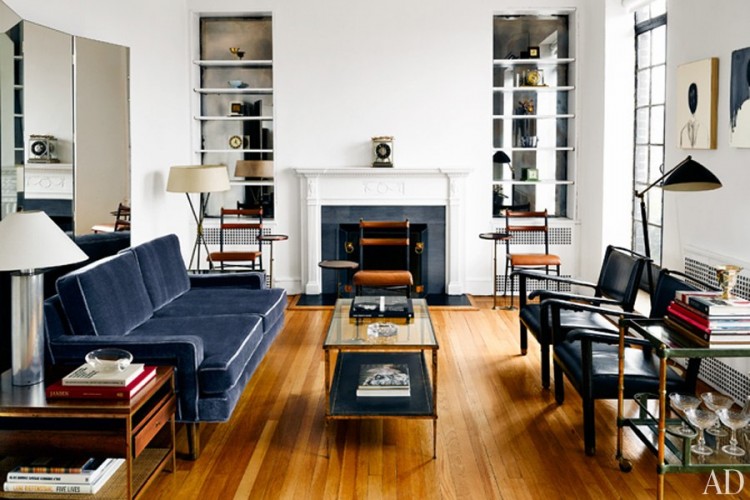 Why is it that small spaces are sometimes more interesting to look at than big ones? Apartments can be more exciting than whole houses? Is it because I live in one? Designer Thom Browne lives in just 800 square feet in the Village, and the space perfectly matches his aesthetic of pinned up masculinity. His collection of midcentury furniture, the use of brown and gray, black used in abundance and, of course, the bare floors all make the space a really interesting one. I also really liked the antique mirror backed shelves, the way they are styled – with restraint- and the way the mantle is art free. It really lets the eye settle in. Restraint is something I'm learning about the hard way… I guess I just have none, and now I'm tripping over extra chairs and propped pieces of art, all as I try and simplify my living room. I think the thing is: our brain tricks us into thinking we want new things, more things, but really we just want less things.

Anyway… my brain is hurting from my 6:30 wake ups for school all week. (BRUTAL, and making me groggy, cranky and crazy all at once. I can usually pull it together waking up at 7, but in the 6′s I'm a zombie.)
Boy am I glad it's Friday! Have a great weekend!
(Photos via Architectural Digest.)