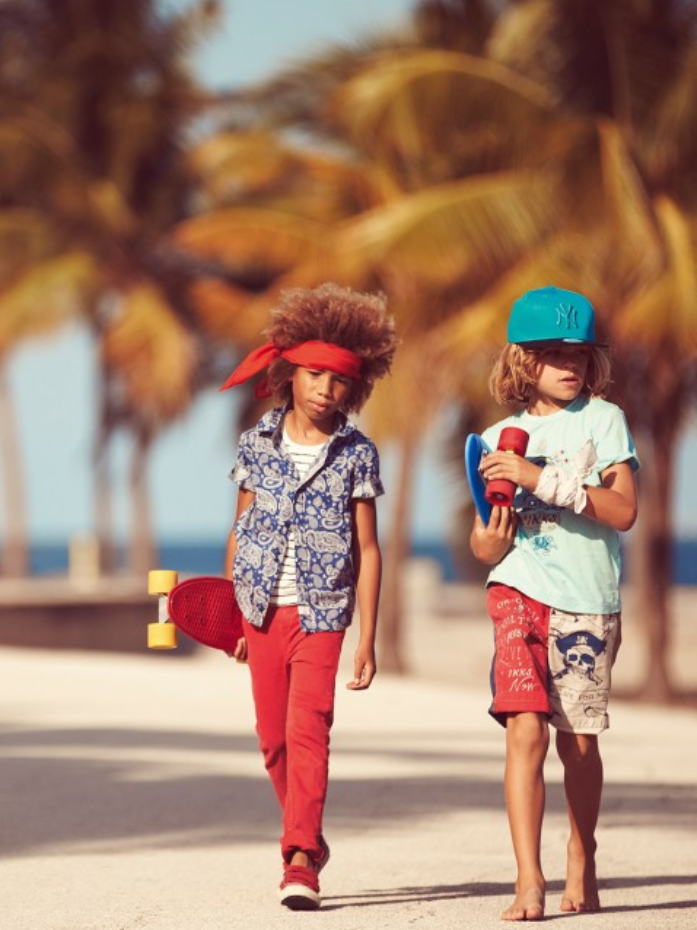 Hola! Sorry for my absence over the Jewish Holiday! Hope you all are having a great weekend so far.
In the past few years we've seen a huge uptick in high end designers putting out kids clothing lines. It's now possible to buy a $1500 Lanvin skirt for your 4 year old. We have also seen a ton of popular big box stores roll out awesome kid's clothing lines in all price ranges. The point being, your child doesn't need to look like a ball of pastel, or like they were painted in technicolor before leaving the house. Along with cool clothes for kids, came cool ad campaigns. And with those ad campaigns came controversy, hilarious pinterest boards like "My imaginary well dressed toddler daughter" and Cool Kids Era, a tumblr dedicated to the era of cool kids. On one hand, let the kids be kids! On the other hand, it's so nice to see photos of kids that aren't overly saccharine and that play into the REAL coolness of children, even if the photos are manufactured. At this point, it's a real effort to get my kids to wear anything they don't want to ( I just went through all the summer clothes that Cookie didnt wear because she suddenly decided she only liked one dress, super duper sad.) and I pretty much just let them wear what they want. "Superman!" "Mom, now I ONLY like red." But their "kid-coolness" comes out even more when I don't dress them. They cover themselves in temporary tattoos and wrists-full of Rainbow Loom, they wear jeans under dresses or three t-shirts at once. She sometimes insists on having impeccable pig tail braids, and other times wont let me run a brush through her hair for days. We as adults experiment with our appearances, so why shouldn't kids be allowed to too, as long as it's not that embarrassing or inappropriate or dirty? That said, she has uniforms in school this year and it will probably cut 25 minutes off of our morning.  I like that these photos are fun and colorful, and  mostly play on the way kids actually like to look: Some are preppy, some are girly, some are sporty and some are seriously cooky! My kids tend toward preppy/sweet with a dash of cool and a heavy dose of cartoon character. How bout yours?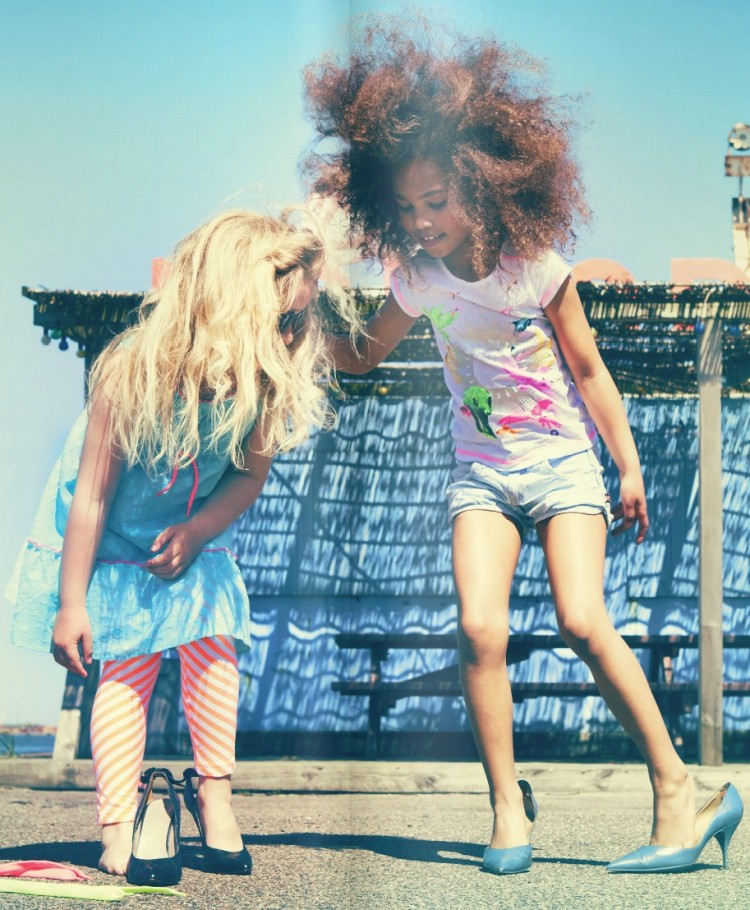 Check out Cool Kids Era, which I discovered via Trendland.