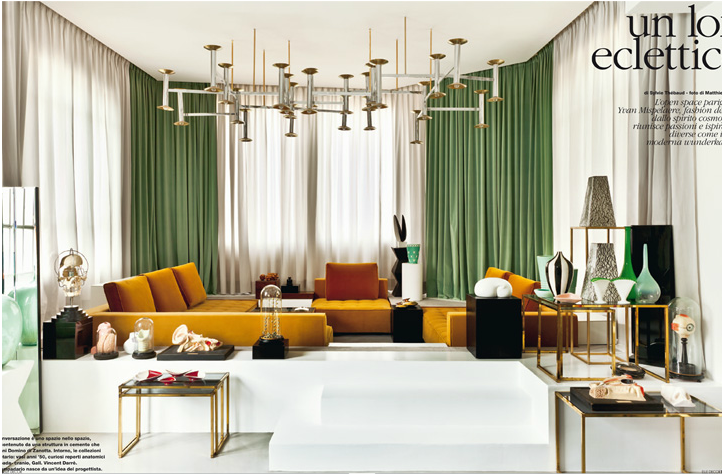 The home of french designer Yvan Mispelaere is probably the best thing I've seen in a while. I was thumbing through this month's Elle Decor, and this was BY FAR my favorite feature. The home,  a loft that Mispelaere converted from a former circus trainer's gym to a home with the help of architect Stéphane Ghestem, was also featured in a 2012 issue of Elle Decor Italia, and incidentally, on its cover. There are only 2 doors in the entire apartment, the front door, and the door to the bathroom. All other parts of the home are arranged into little nooks. The kitchen sits inside that 3 walled black cube. The designer put his stamp on the entire place, collecting things from his travels, and retrofitting chandeliers… He conceived of the that dining table, and had the Corian surround built to fit an existing midcentury piece he found. He brought home hand carved stools from Bali and painted and stacked them, he created the "tile" cork board in the office. He is greatly influenced by the Deco period, along with Surrealists and the Dadaists… the chalk white walls were inspired by Greece. My favorite thing about it is everything, but really the color scheme. The mustard couches with those avocado drapes. With heavy doses of black and white…. It's exactly where I want design to go – to the land of the artistic and interesting.
The space looks like the design baby of Kelly Wearstler and David Collins. I WOULDN'T CHANGE  A THING.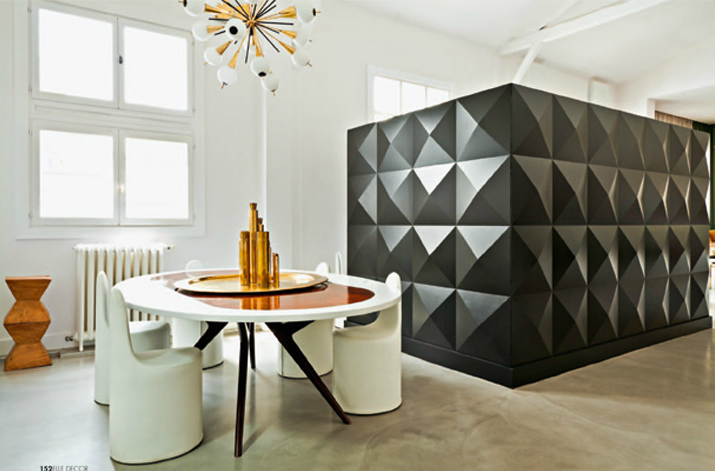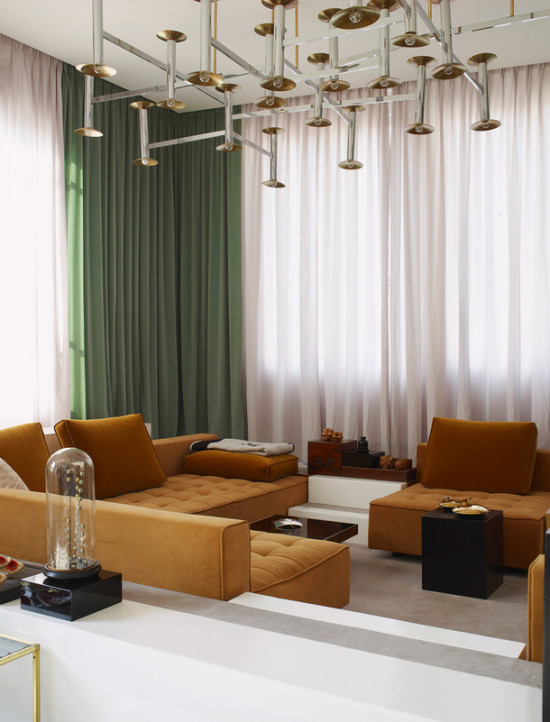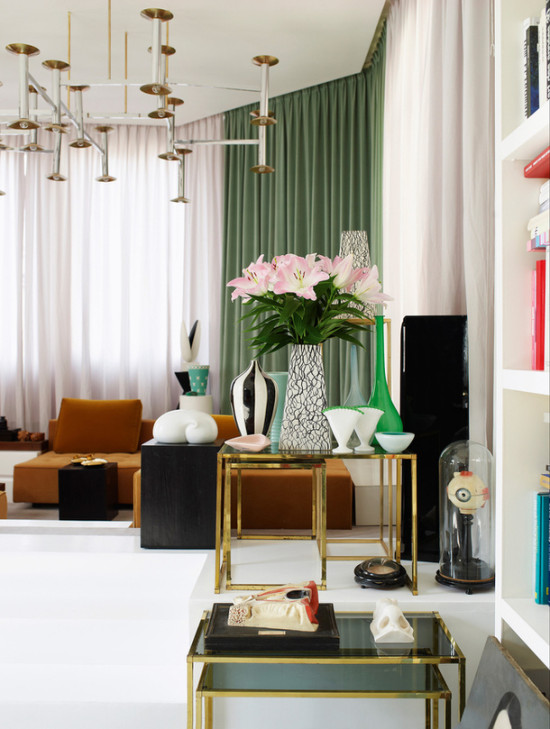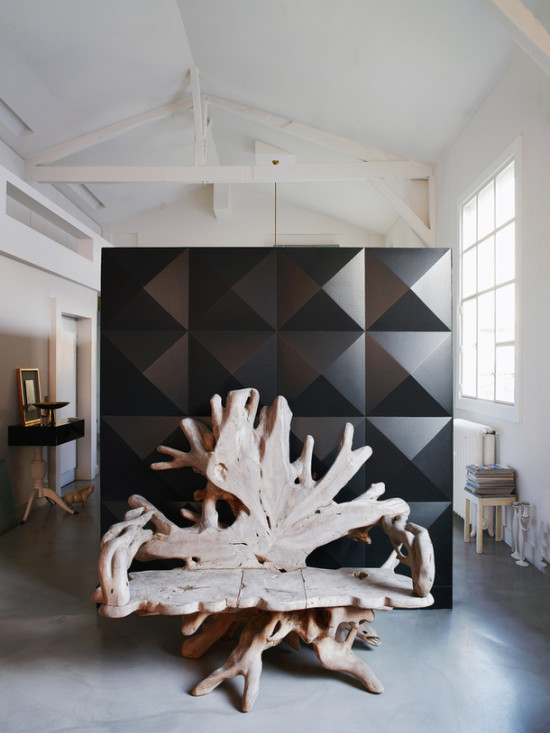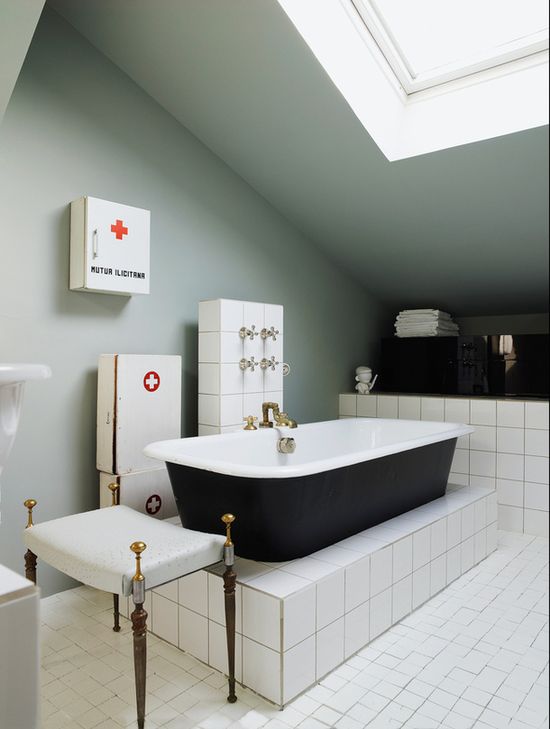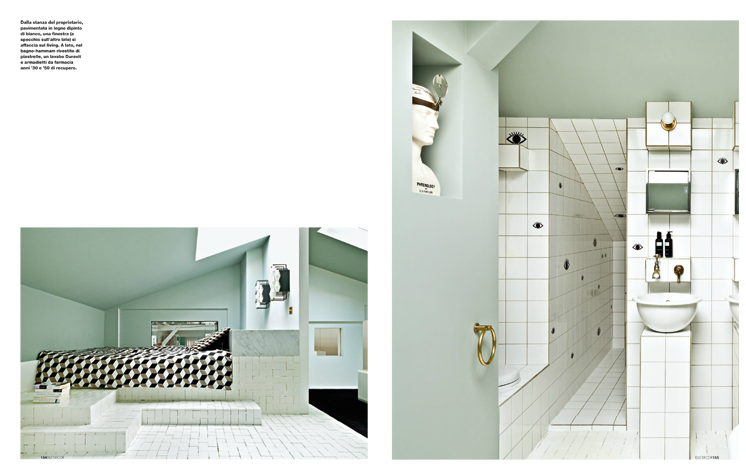 Photography by Matthieu Salvaing.