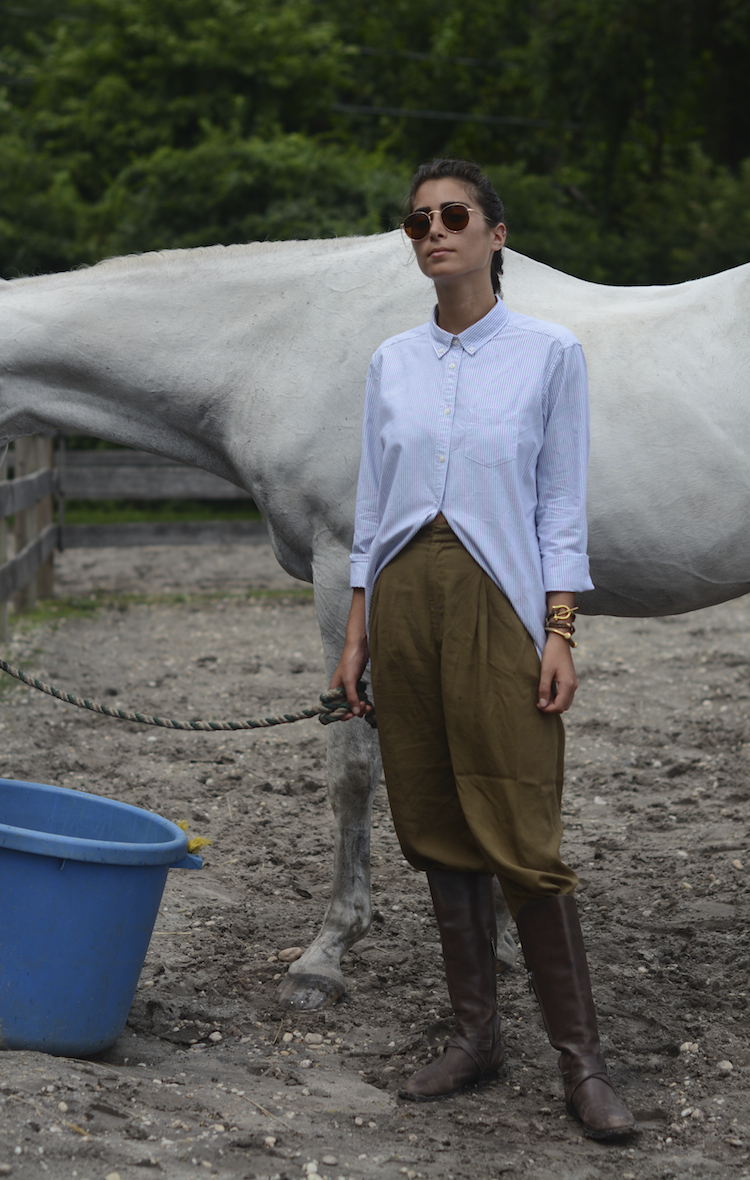 Hi Everyone! This week M&J officially launched Project DIY and posted the September's projects. The theme of the box is Autumn in New York. It's basically equestrian inspired, my favorite look of all time. I fell in love with the clothes before I fell in love with the sport. (Maybe I like the sport JUST because of the clothes?) We used my real riding boots and helmut in the photos. (Boy was it a glorious day when I finally bought those!) In honor of the Project DIY launch, I teamed up with Alyse again to create a shoot based around the projects. The absolutely gorgeous and incredibly cool Jacqueline Betesh agreed to be our model and we decided to use the stable I ride at as the location. The stars aligned on this one, folks. The sky was stormy and dramatic, raining and sunning, pouring and stopping. The clothes, the model, the jewelry, the location, the horse – all fell into place perfectly. Jacqueline's face, those eyebrows… I cant even deal with it, it's so good. Strong and sweet at the same time. I think these might be my favorite bunch of photos ever, and not just because my boy Josh is in the photos! I hope you enjoy them as much as we enjoyed making them.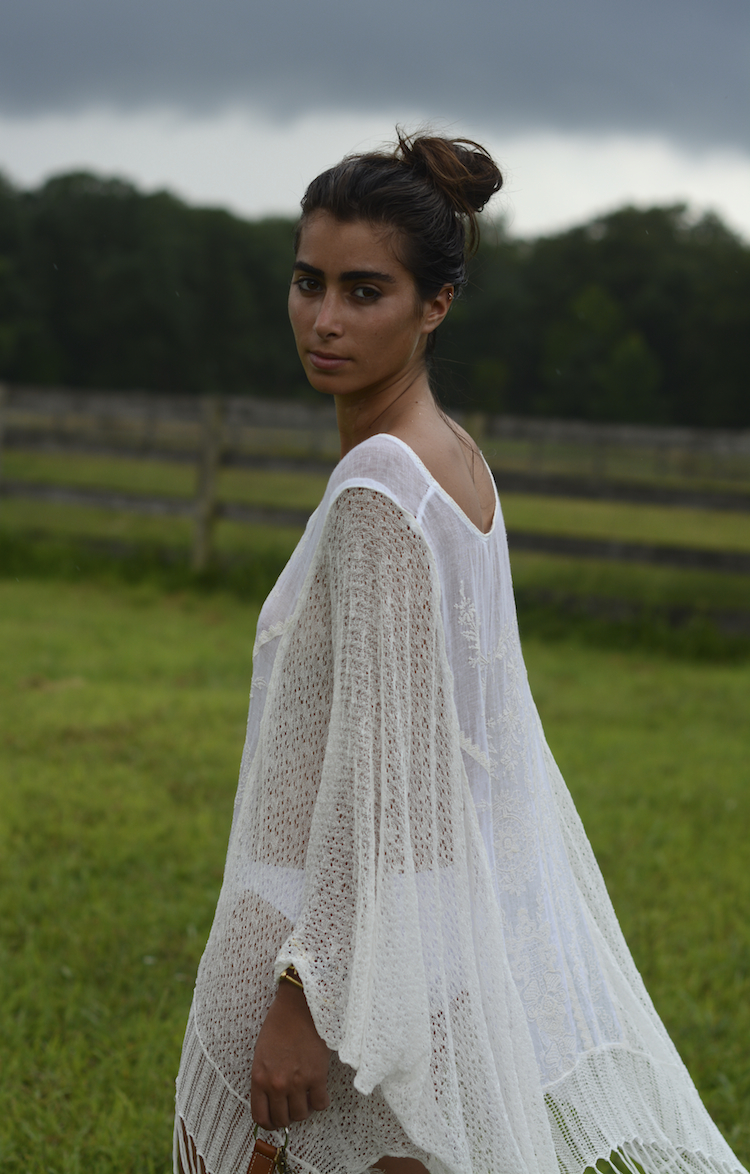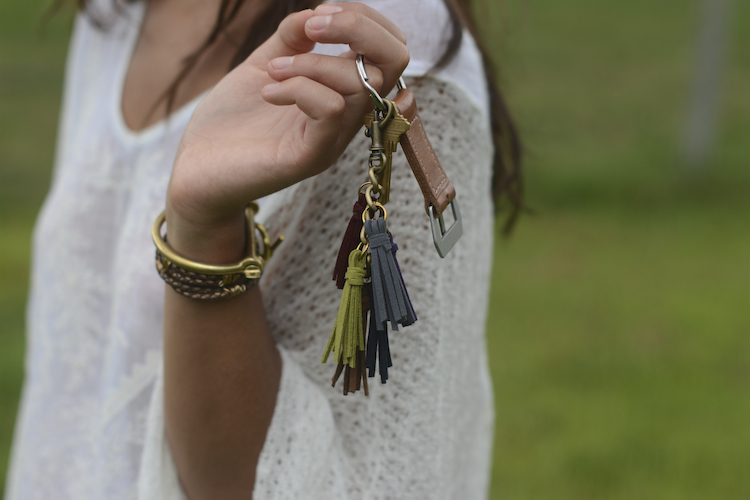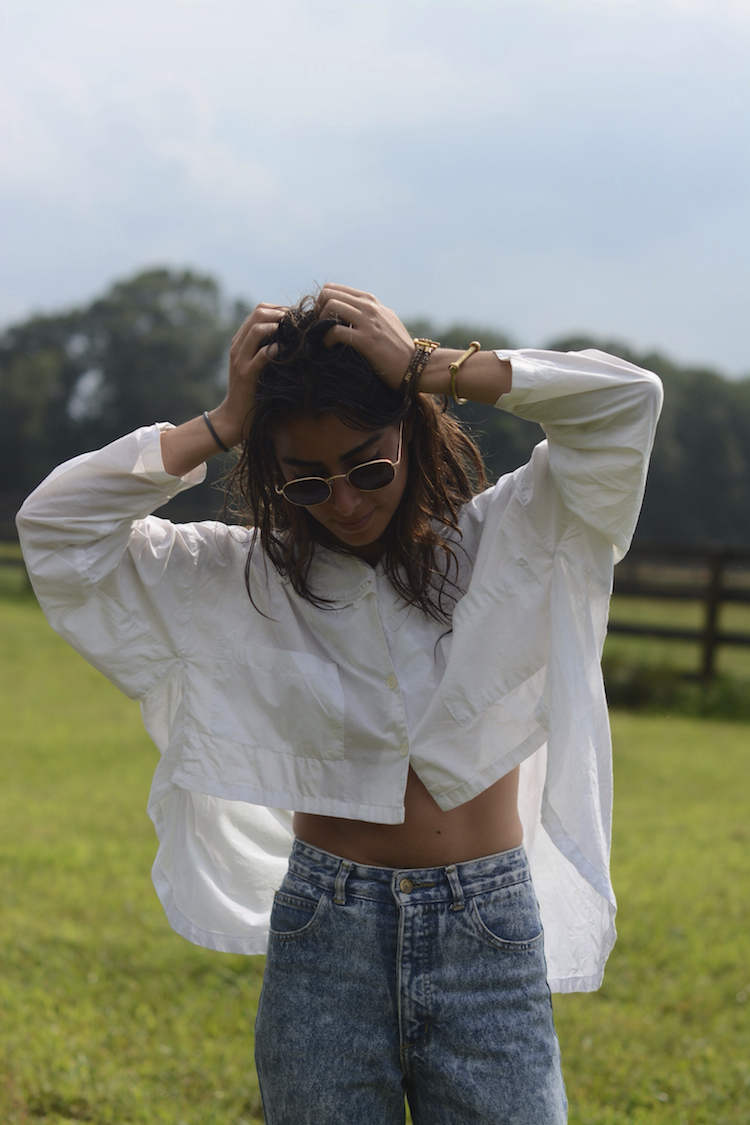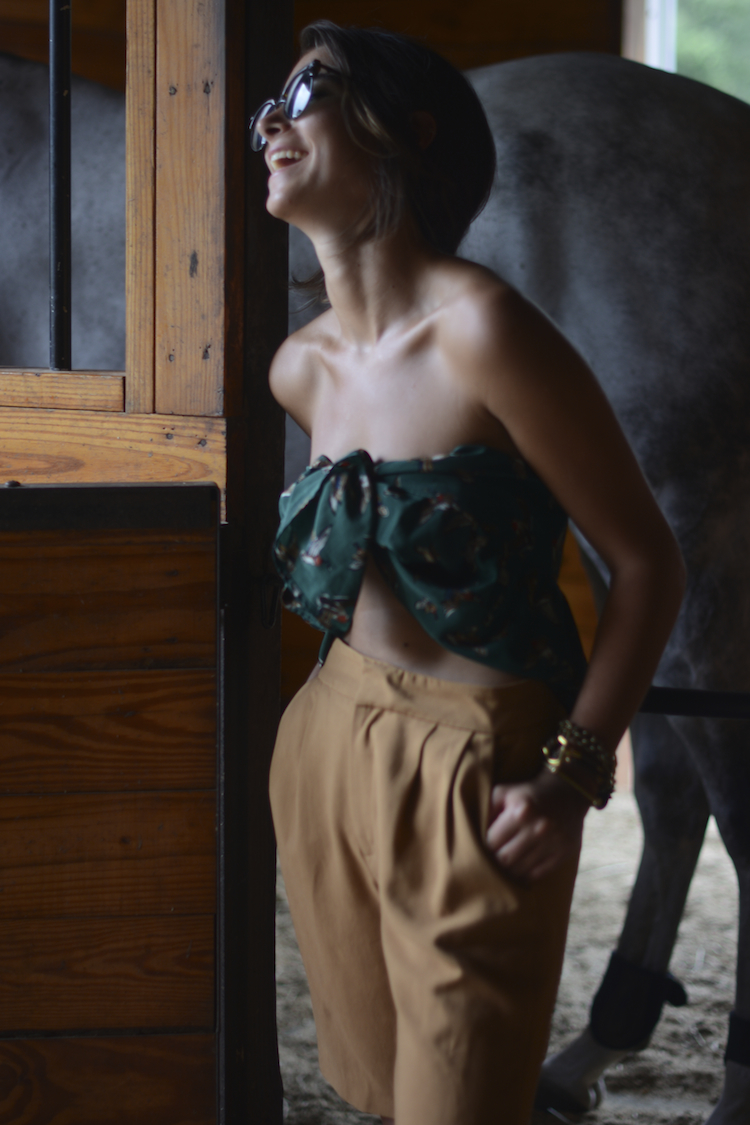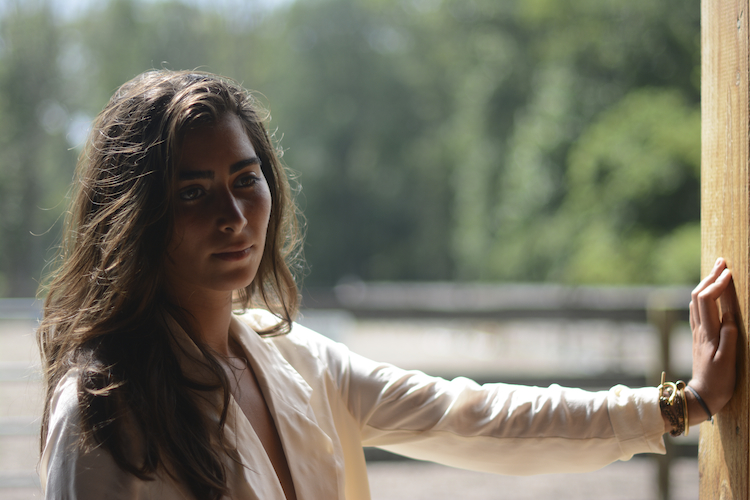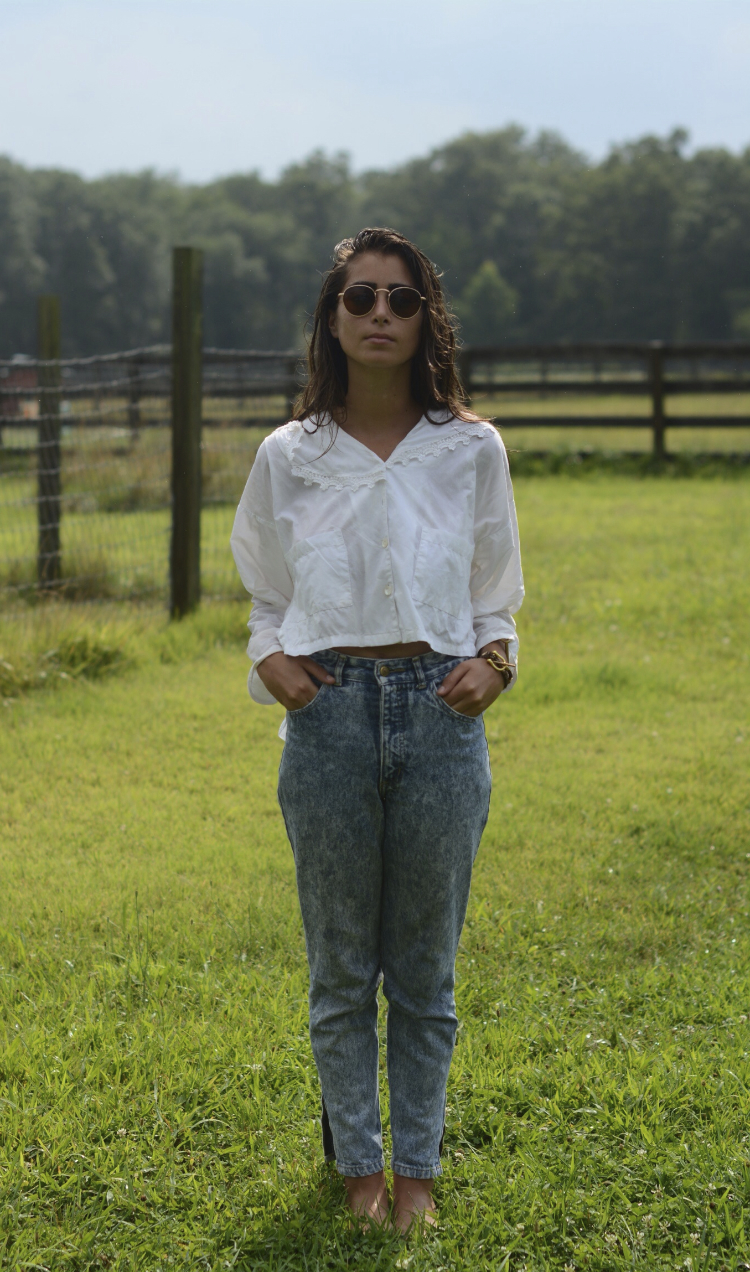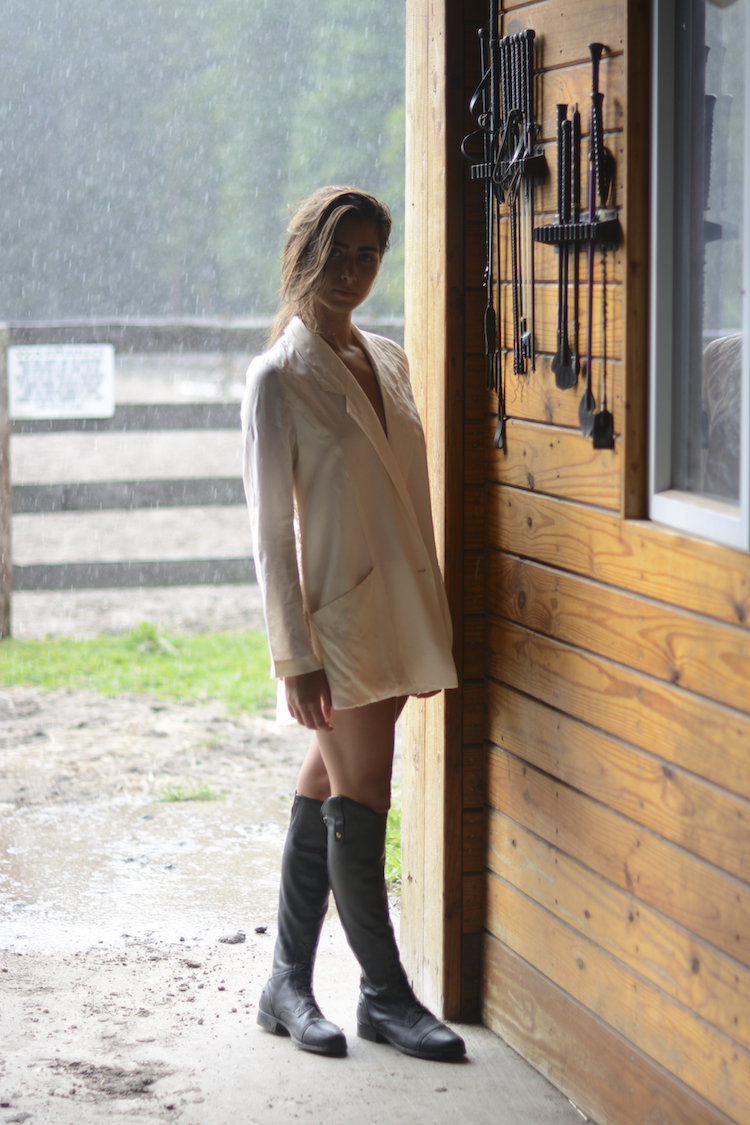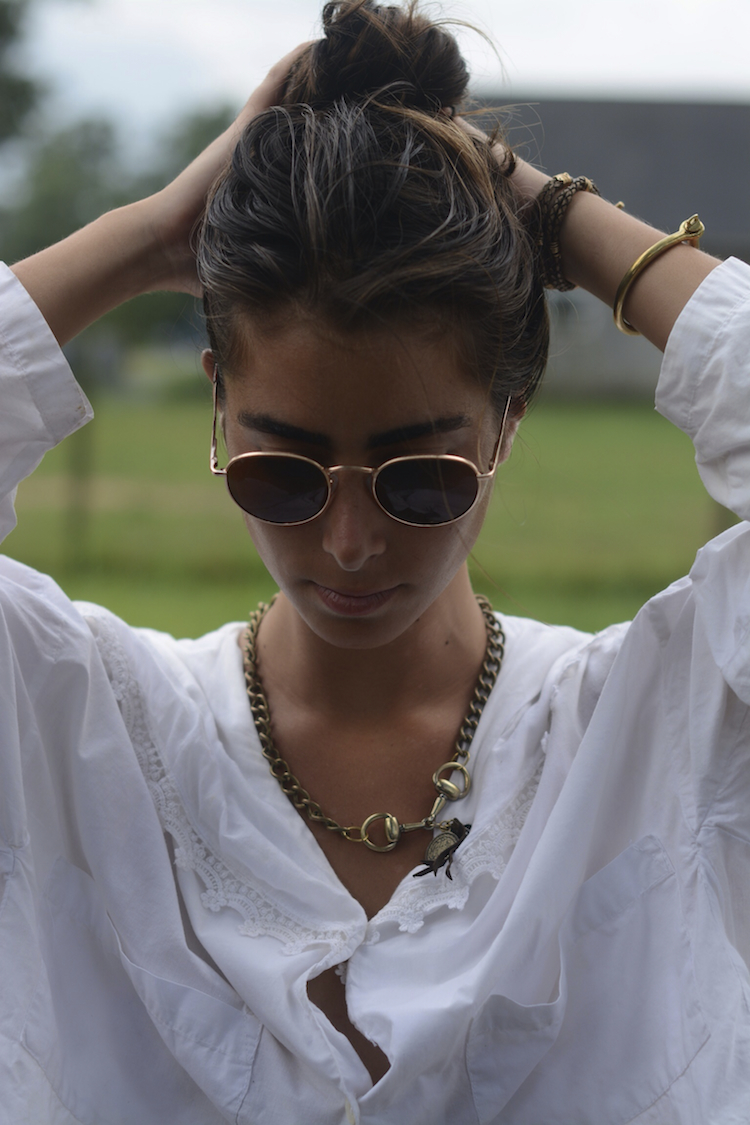 The box includes supplies to make three projects, the necklace, bracelet and the keychain/bagcharm. It's all real leather, real suede, real brass components, no skimping on quality here. Of course, you can and are encouraged to use the supplies to mix and match the components and create your own designs too! With this box you will learn how to cut chain, open and close jump rings, make tassels, finish off bracelets, close clamps, cut and use wire, etc… You can sign up for Project DIY HERE and use promotion code  MJDIY4 to receive your 40% discount off the first month of your subscription when you purchase the subscription with the starter kit.
Styling by Alyse Franco //  @goodstyle
Model // Jaqueline Betesh
Jewelry // Project DIY
Stable // Coltie's Place
Horse // Joshie
Have a great day everyone!