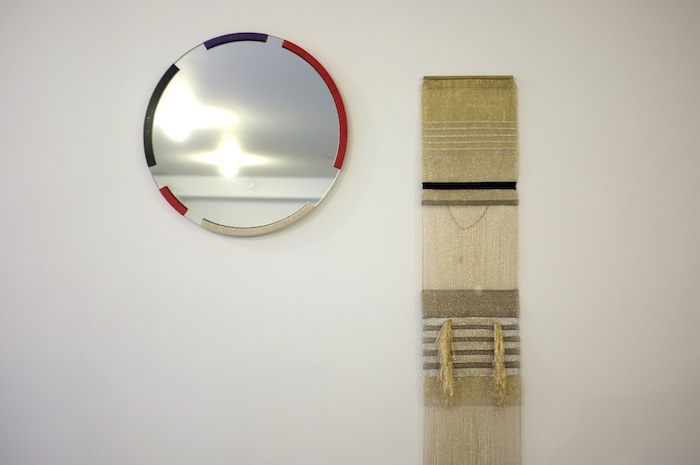 I've always been enamored with little stores that sell "Objets d'art", home goods, tiny jewels and glorified tchotchkes. Mociun, was founded by  RISD graduate Caitlin Mociun in 2006 with a small collection of hand printed  Bauhaus inspired women's garments. Over the past five years the company has expanded adding digitally printed fabrics and fine jewelry. The retail store sells a ton of little gifts, ceramics, water colors, and more… all with sustainable, local when possible, and organic production, with designs by Caitlin Mociun, David Neale, Doug Johnson, Eric Bonnin, Shino Takeda, Blue Eagle Pottery and Baggu.
As soon as I saw the weavings on the walls, I knew I was going to like Mociun. Not to mention, brass jewelry in the style of those french retro bracelets I love, delicate rings that I'm obsessed with right now, the hand made pottery and random geometric hunks of brass were also appealing.
Lets take a little tour, shall we?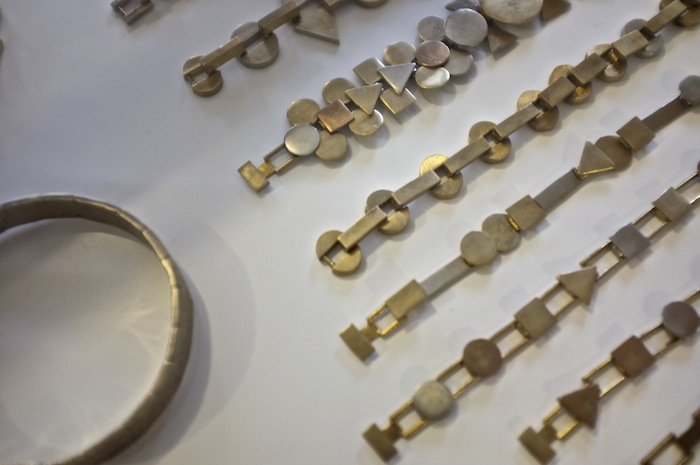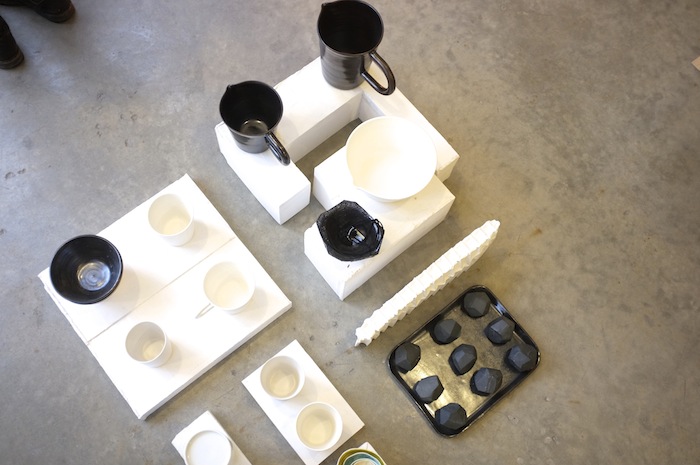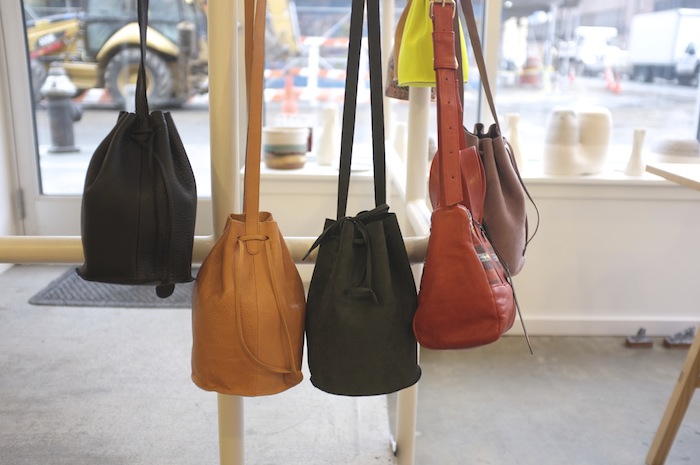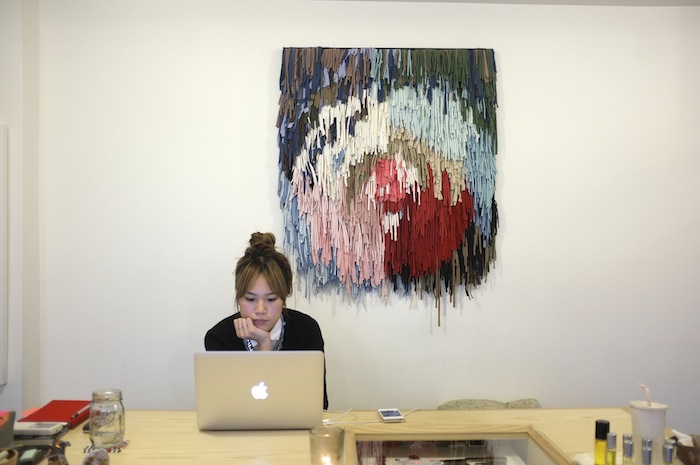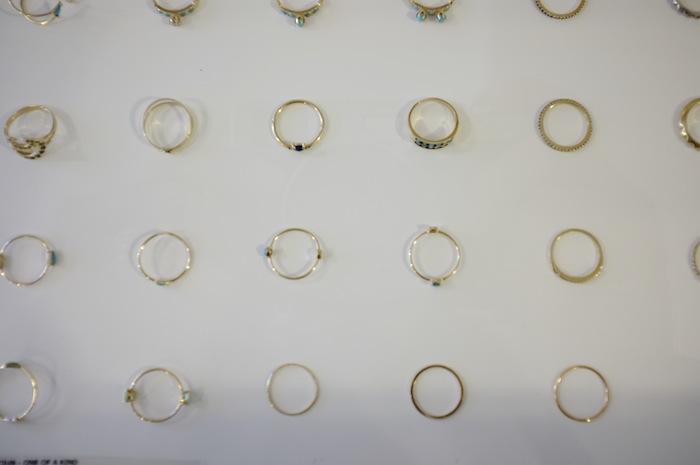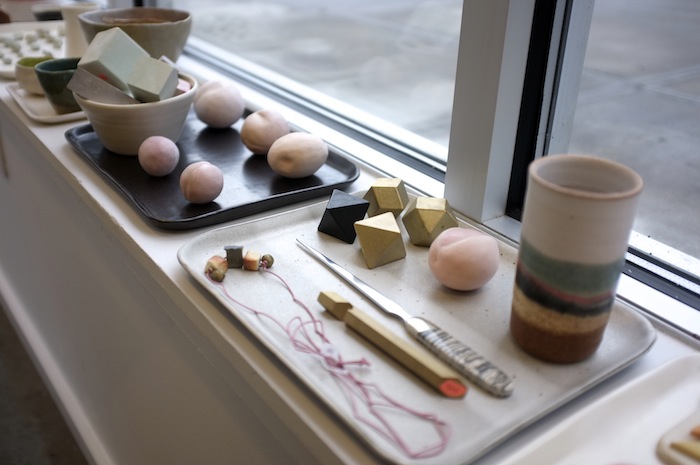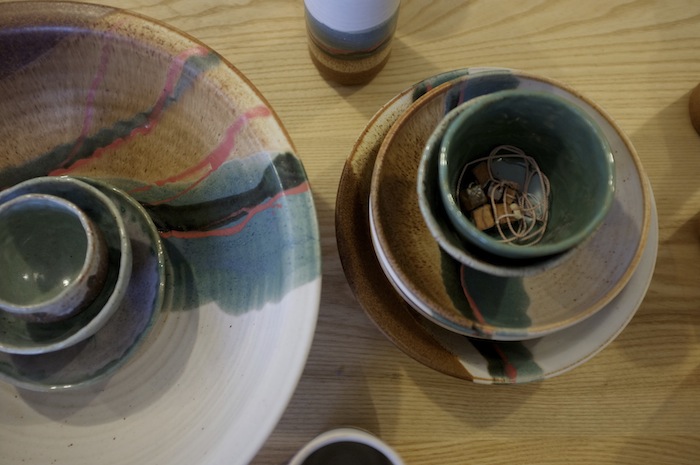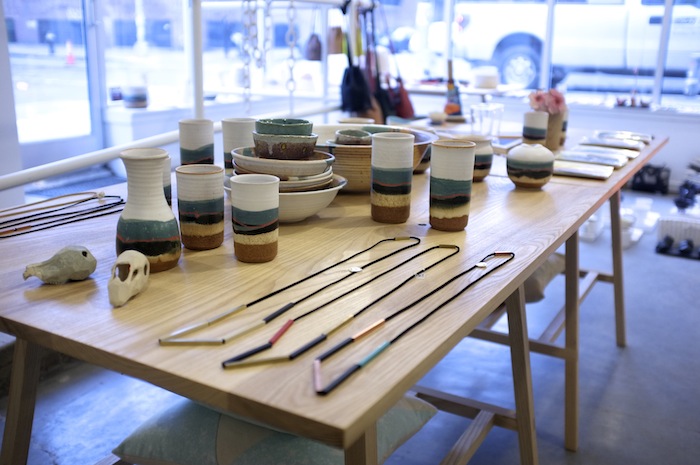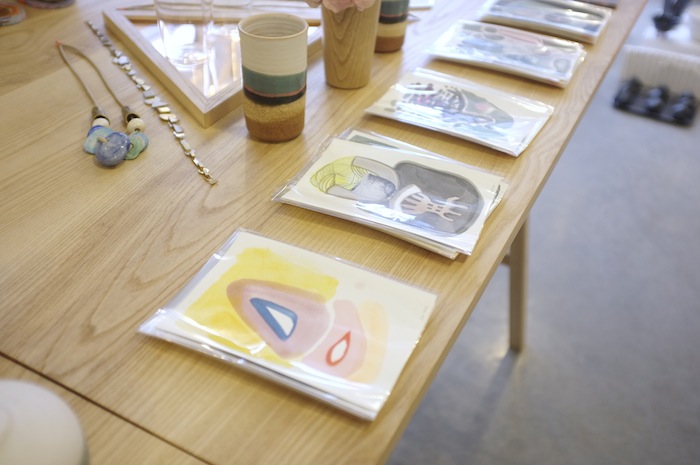 MOCIUN
224 Wythe Ave @ the corner of N. 4th
Brooklyn, NY 11249
Store hours: Monday – Saturday 12:00pm – 8:00pm.
Sunday 12:00pm – 7:00pm.