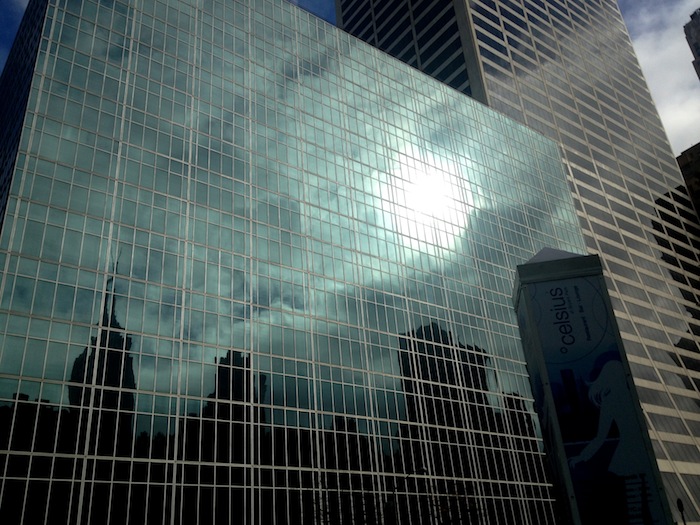 The sun is shining on midtown again.
Many thanks to those of you who emailed me, texted, tweeted, and called from around the country. We are all OK, and doing fine. Midtown and the Upper East Side were not badly hit and my family and I had power and food and internet etc the entire time. The wind last night was frightening. But this morning, as we surveyed the immediate area and clean up, we realize we fared pretty well. Many people we know were not so lucky.
Best wishes for everyone.
All these photos are from midtown, Times Square, the FDR and the east side this morning, and one from last night.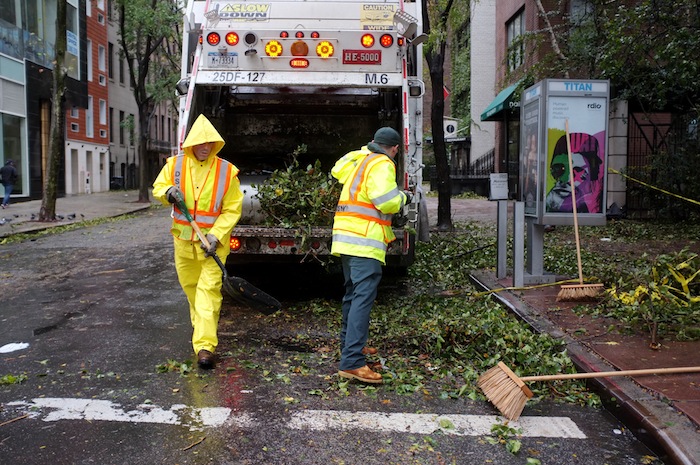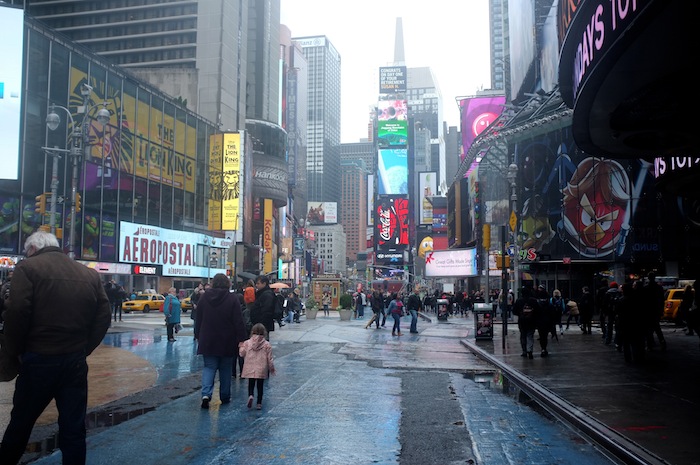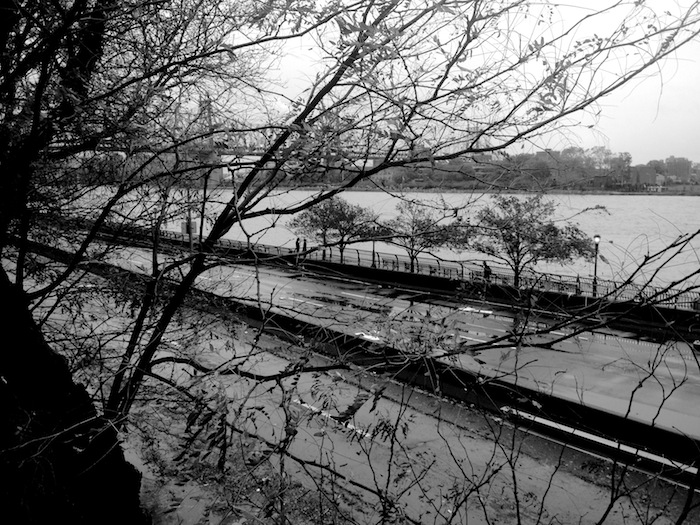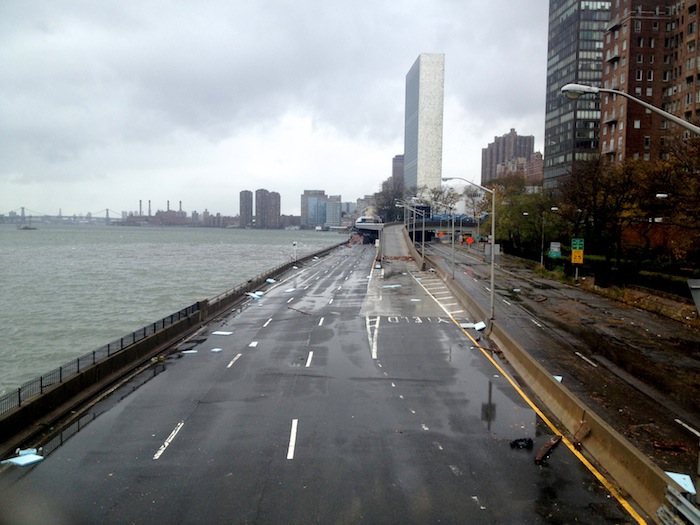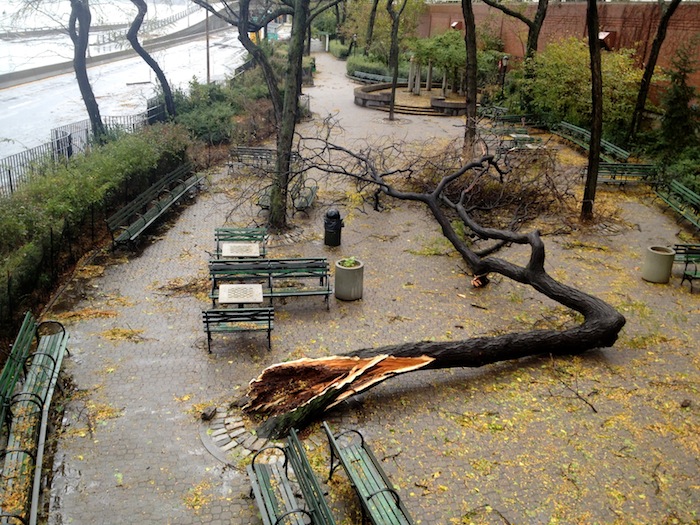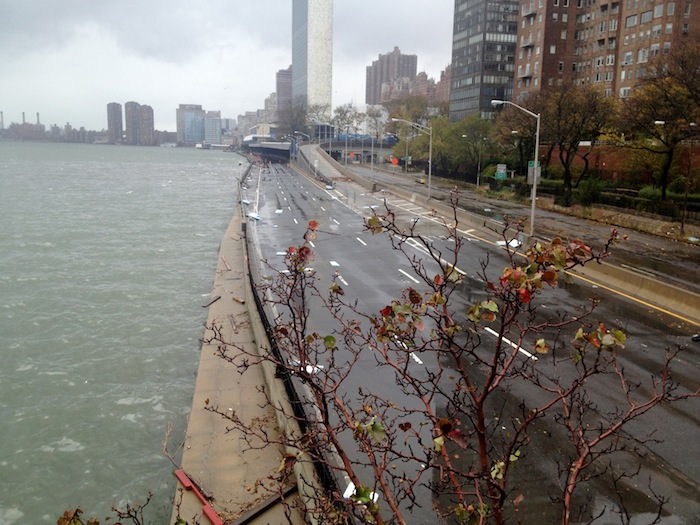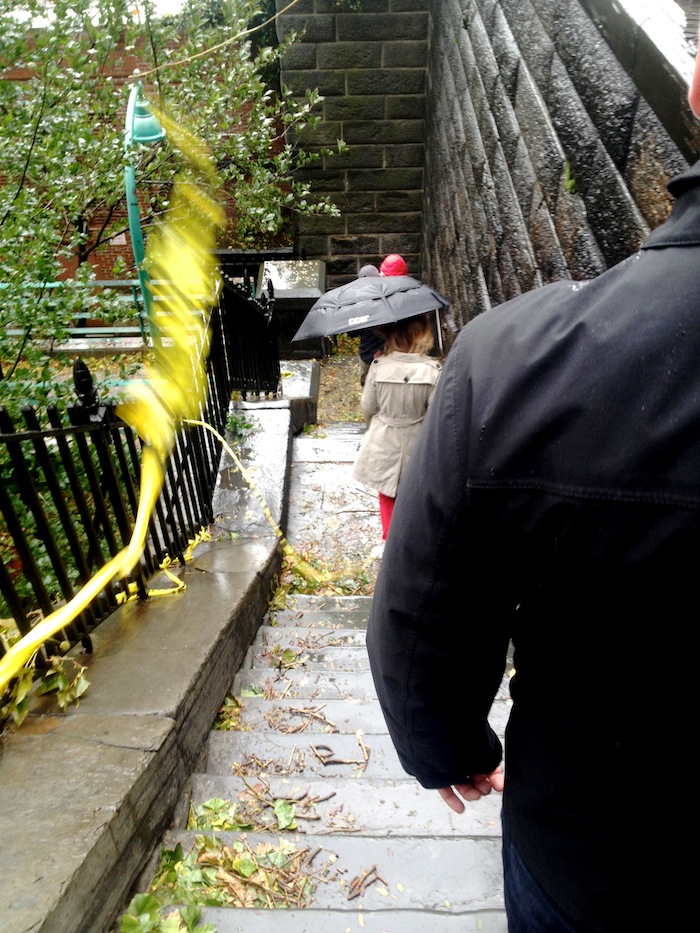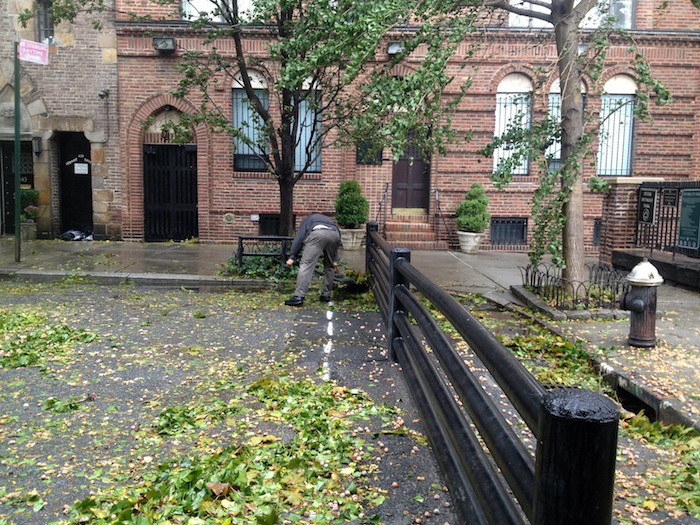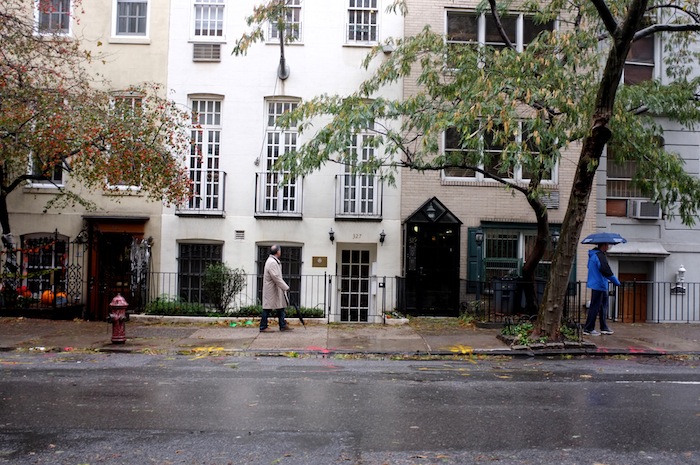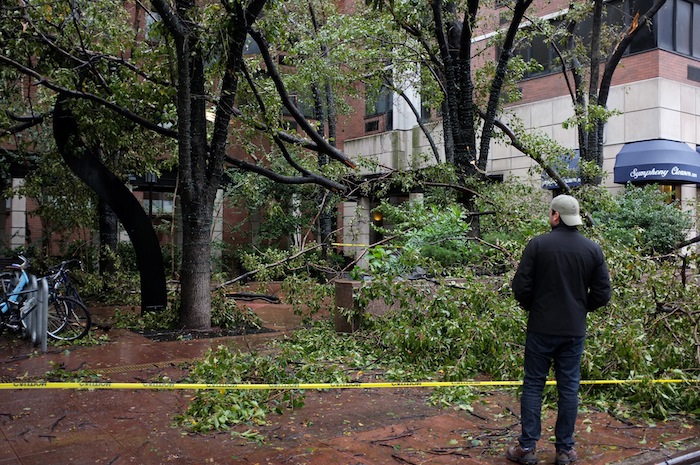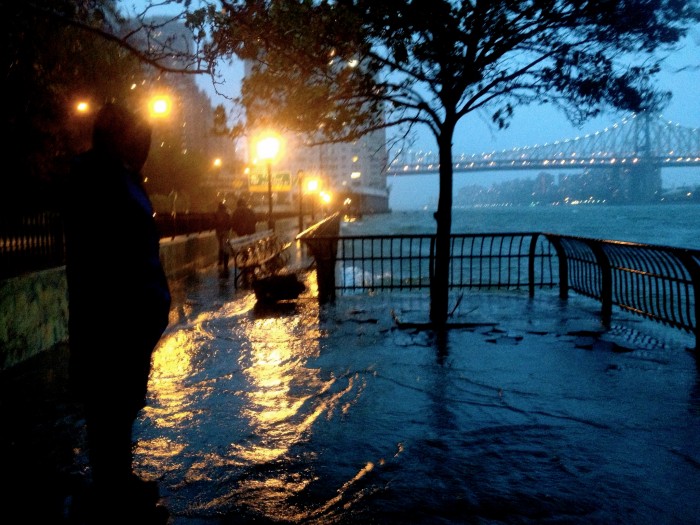 Last night at dusk, the East River comes up on the FDR.
6 Responses to "Sandy Aftermath: We are OK."