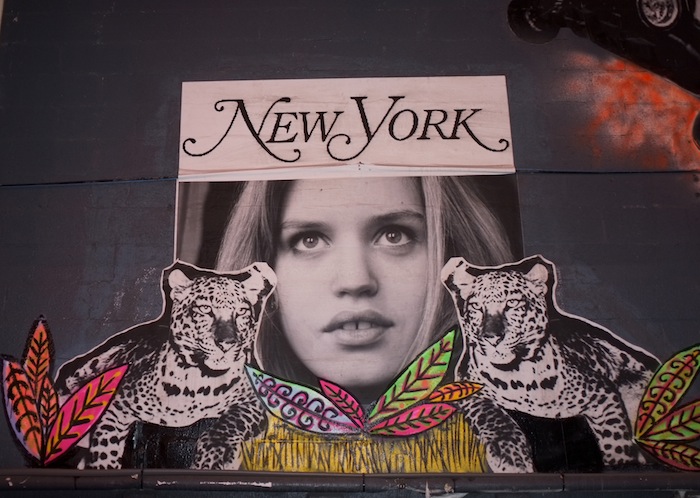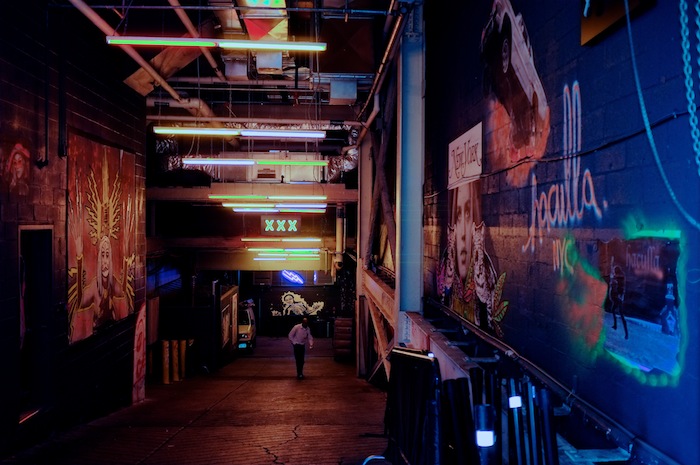 What is this? Right? Well, the other day I had some business in the Dream Hotel downtown (more on that later) and I walked right by what looked like a parking garage or loading dock plastered in graffiti, and glowing with neon. Is the vibe really so much cooler downtown that Icon commissioned street art? I thought.  (WHY  oh WHY, do I share these embarrassing thoughts!?!) Ha. LOL. It only took ten seconds to realize that this was the work of Haculla, and also the loading dock of The Dream Hotel, and the entrance to the Electric Room, a club. And if it looks like your favorite 80s rock star might be hanging out down there, they just might be. The Dream commissioned Haculla, aka Harif Guzman, to deck it out with his signature blend of wheat pasting and spraying, like so. My first thought is, ohhhh, I wish I was still young and cool enough to go to clubs, second thought, ugh, clubs. Shudder.
The work has been up for a while, but its very pop culture meets All Hallows Eve, so feels appropriate, right?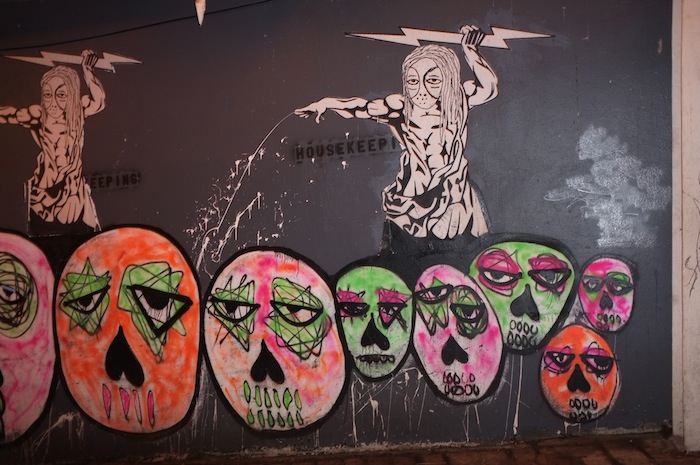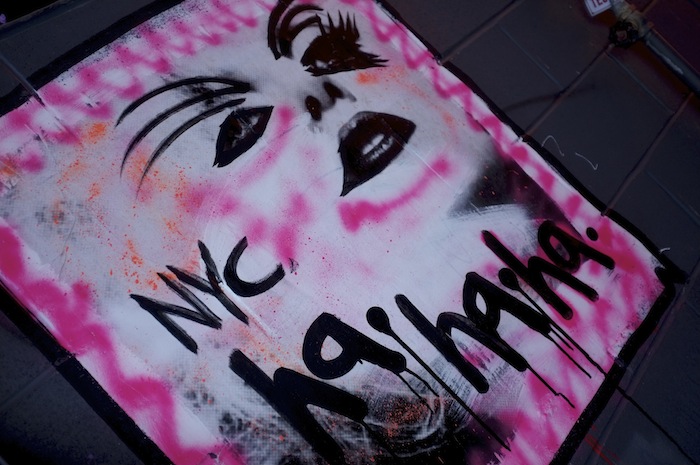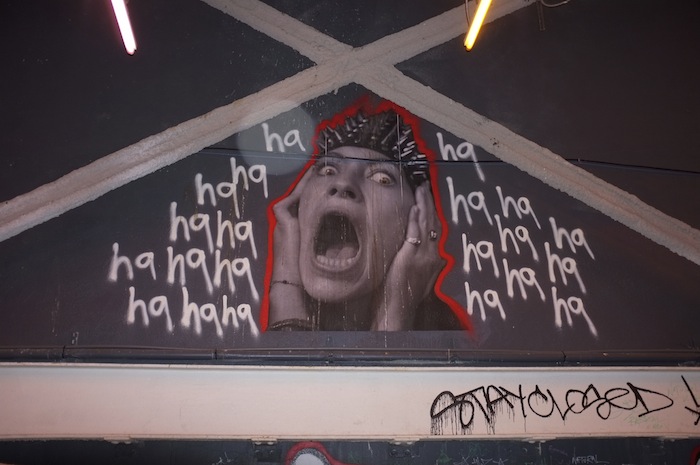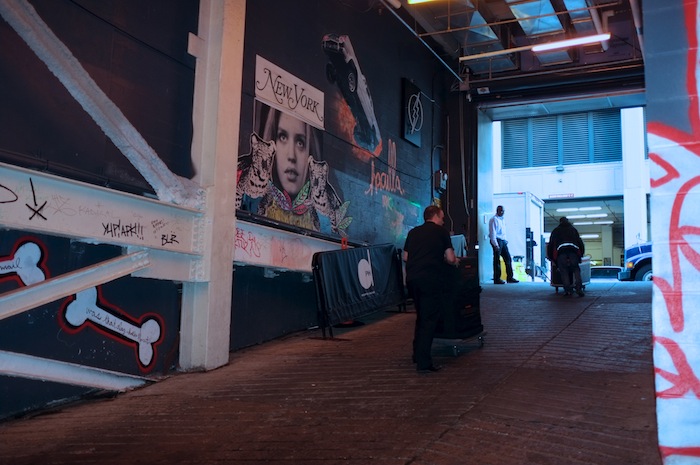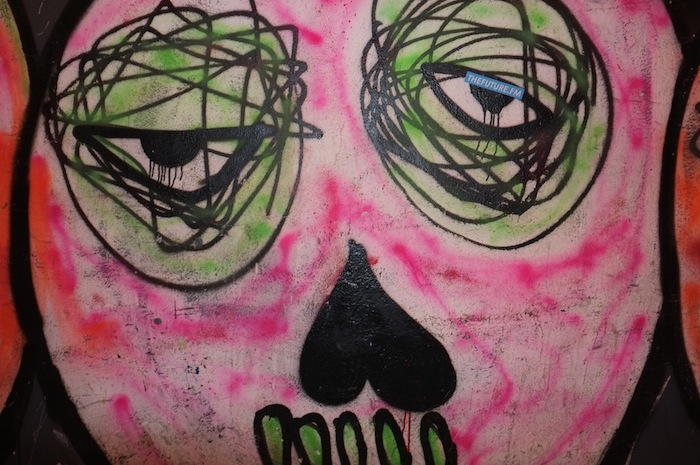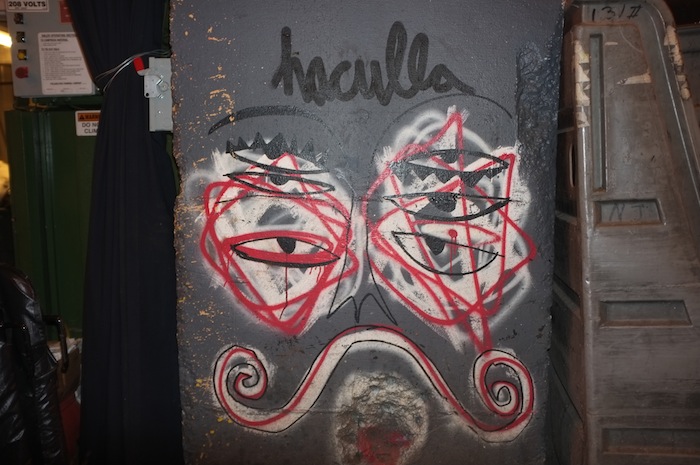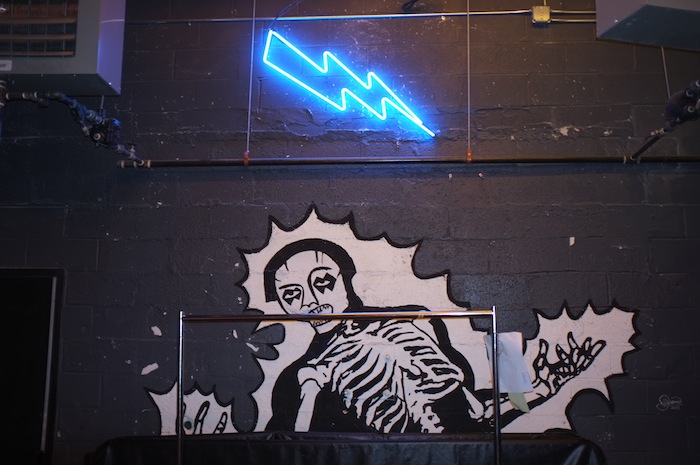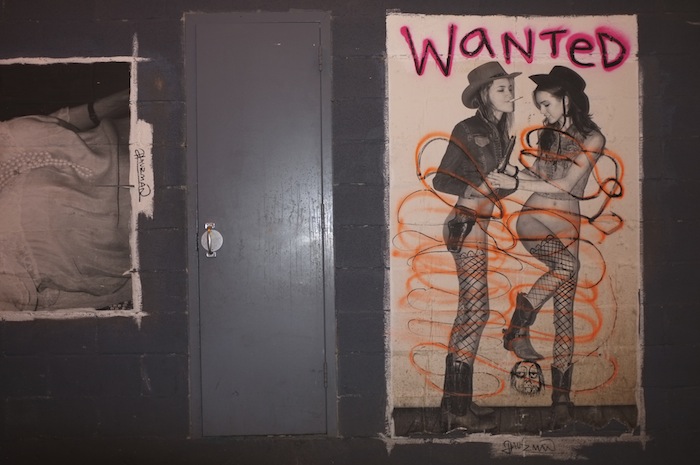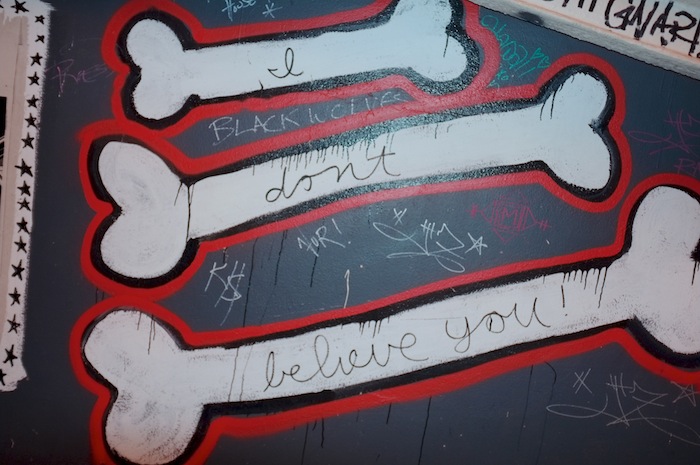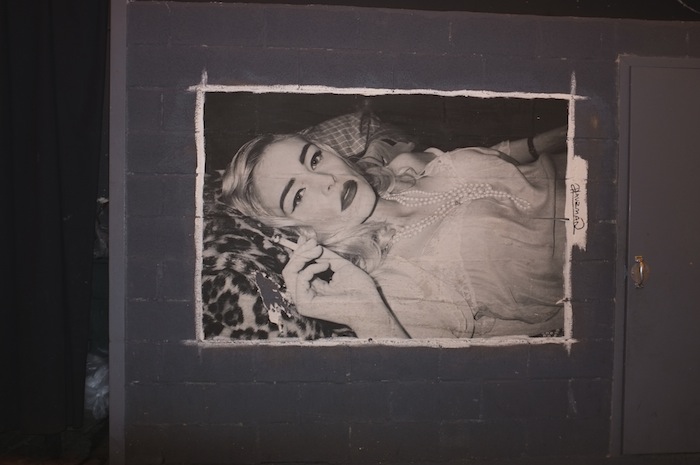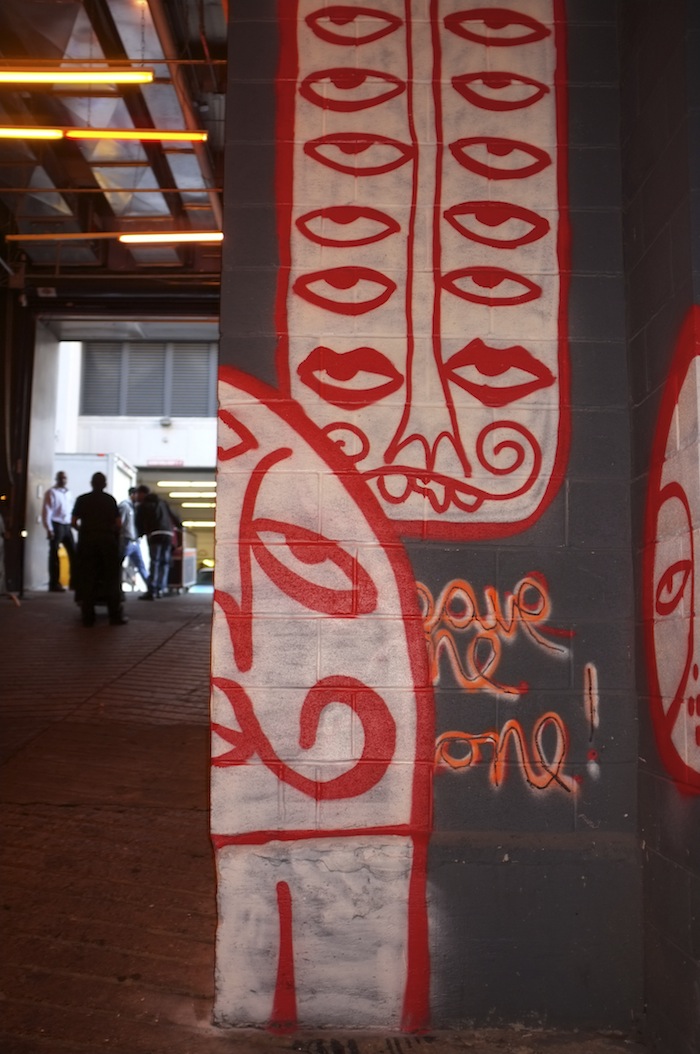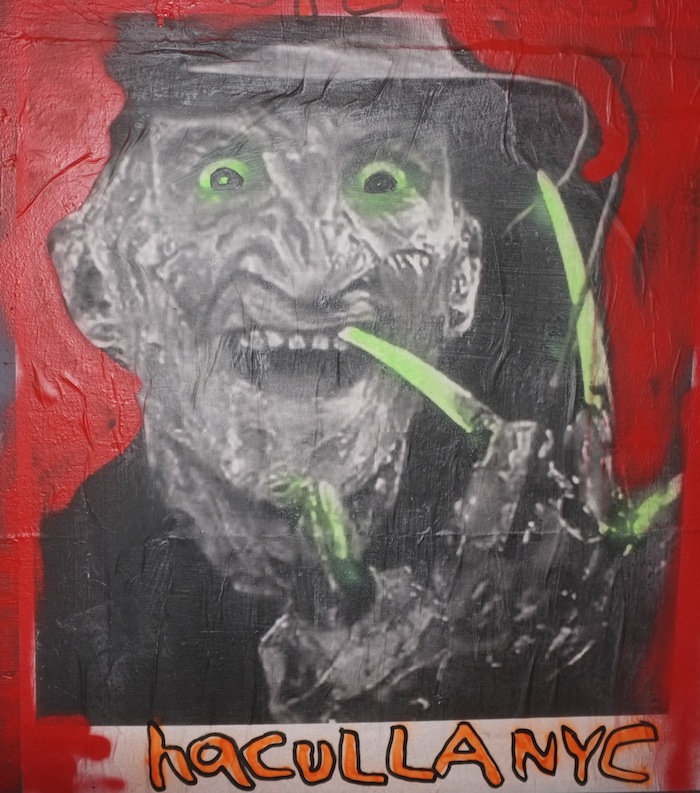 If you happen to walk by 16th, off 9th avenue, pop your head in there!
3 Responses to "Haculla Underground."