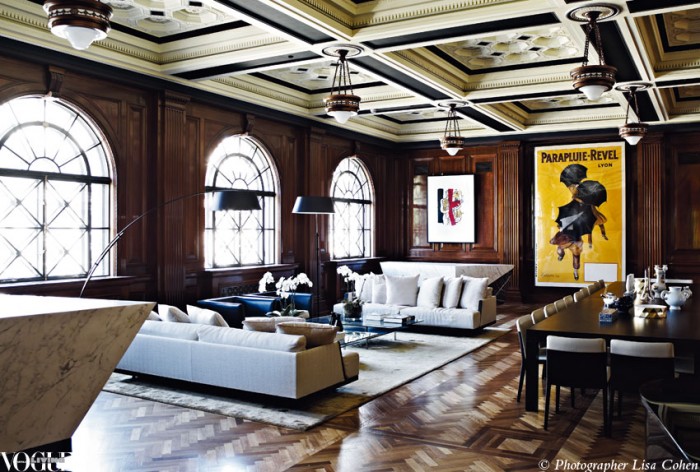 From boardroom to bedroom? Well, pretty much. I'm kind of fascinated by this space. It's an apartment in the Port Authority of Melbourne,converted from commissioner's offices and boardrooms to a private living space for a gentleman. The building was built in the late 1920′s and is completely heritage protected, says designer Ljiljana Gazevic, so that almost nothing could be changed. Her challenge was to make  this feel like a home, instead of an office. To make 2 people feel comfortable in a room that could seat 50.
I kind of love it. It IS very masculine, and very history rich, but I think all the wood, black and white are well balanced and sexy even. The floors, walls, windows, and ceilings are all amazing. I think her furniture choices are sleek and becoming of the space. It's not the coziest place I've ever seen, but neither are rooms with floor to ceiling windows, in my opinion, and people love those.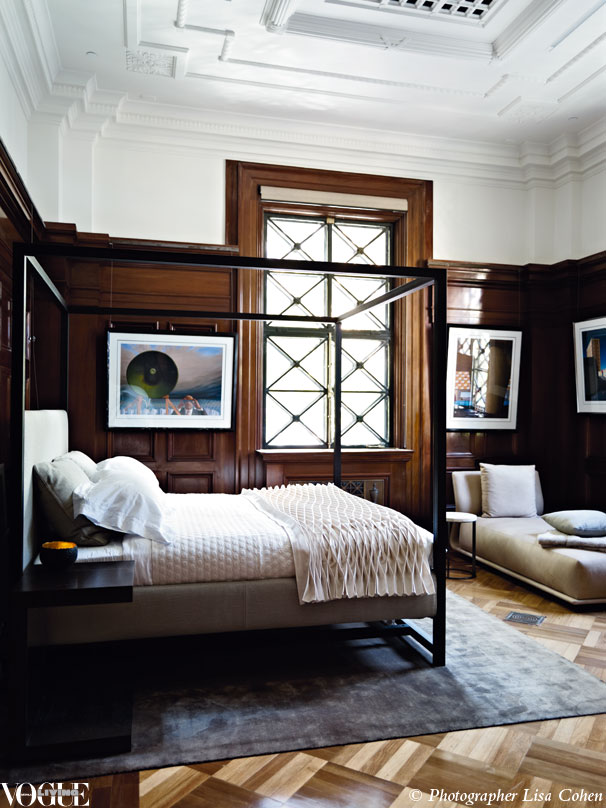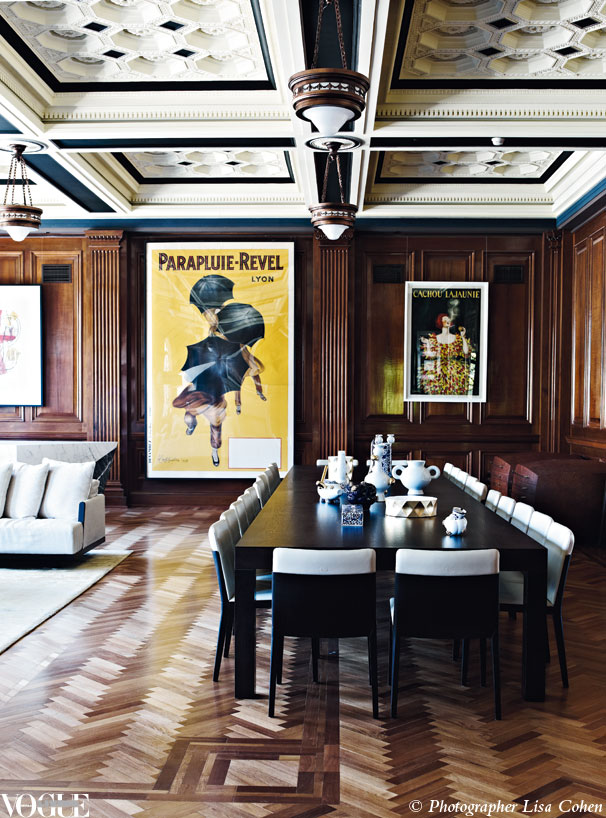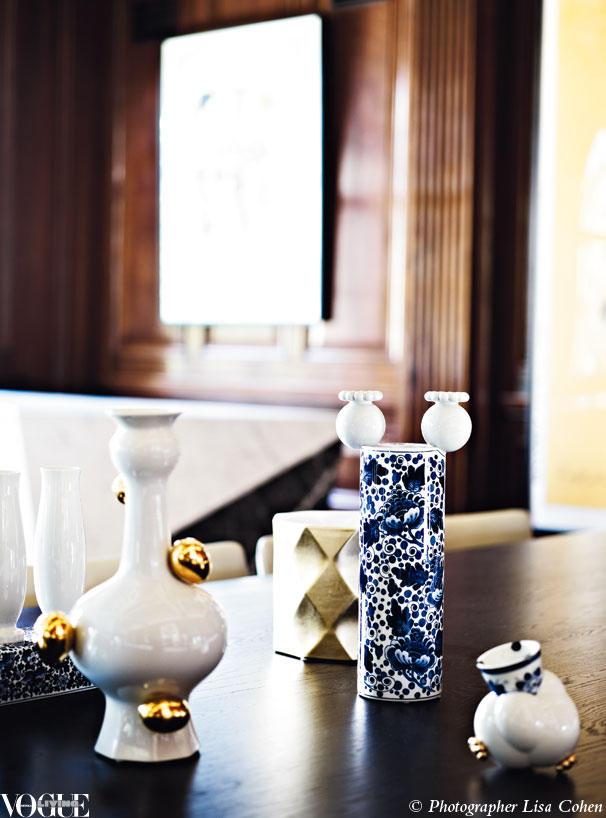 Thoughts?
Photos via The Vogue Living Austrailia blog.