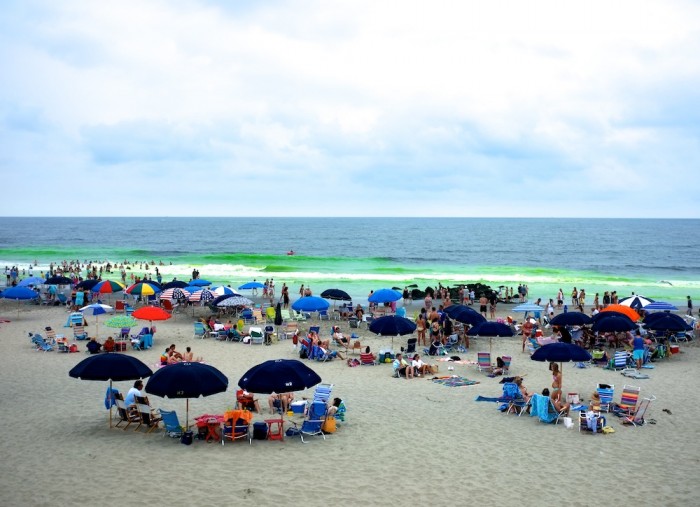 No, it's not the apocalypse. And it's not an on-neon-trend stunt either. It's an Allenhurst Beach Club tradition that dates back to 1933, when the owner of some of the rides on the Asbury boardwalk dumped the extra dye from one of his rides (the dye was hiding some tubing beneath a slide) in the ocean. Ever since then, it's been a Labor Day tradition. I've lived in the next town all my life and this is the first time I'm seeing it!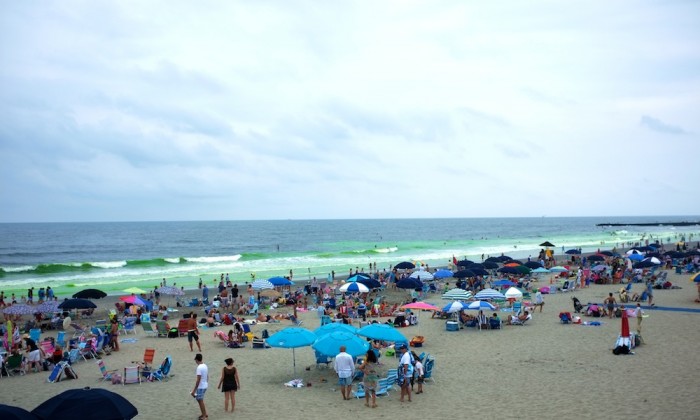 Apparently they use 10 pounds of eco-friendly dye often used in medical, agricultural and marine research that doesn't stain the skin. One of the things I love about moving to a small town for the summer, life in #suburbia, is the cute little traditions and communities you become a part of. Traditioooooon….. TRADITION!
What goes on in your town? Happy weekend everyone!
4 Responses to "Into the Emerald Sea."