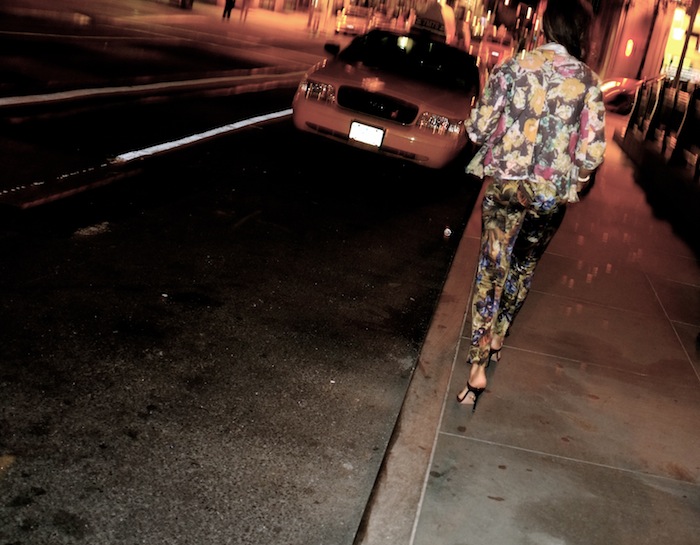 Are people still doing the full body floral? Was anyone really ever? WELL, I did last night. To NYDC's What's New, What's Next events, including a fun little cocktail party to celebrate the second  anniversary of Rue Magazine. Everything really comes full circle, because I met Crystal and Anne (and a lot of other bloggers!) at that first party… (remember Nate-Gate?), and that was when I feel like design blogging became a community of sorts, where you know people in person, and meet up with them when they are in town. Now its become the norm, 2 years ago…. not so much?
There is something about nighttime photos with cheesy flash that I really like. I love the look of the stunned person being shot with flash…its like a play on our celebrity culture paparazzi shots. Anyway, here are some photos in which I wear two florals, head to toe, and walk around outside, FOR REAL, in this. I promise I looked better in person, I think it was kinda cool. OH and also, I'm bringing headbands back.  I have theories about fashion trends, which I should totally explore more fully in another post, but my theory is basically that fashion is an obsession with the fresh, and that the constant cycle from FRESH to stale happens the more you look at something. Inane point, but the thing is, for something to be fresh again, it has to be hideous for a while. Thats what makes it exciting when you bring it back…. or when it first shows up. Half of our fashion trends right now are about exploring the ugly… or thoughts and trends that you never thought you would do (flat forms, high heel sneakers, t-shirts with growling dogs). The fashion forward catch on quick, the rest of the population needs 2 seasons to get on it.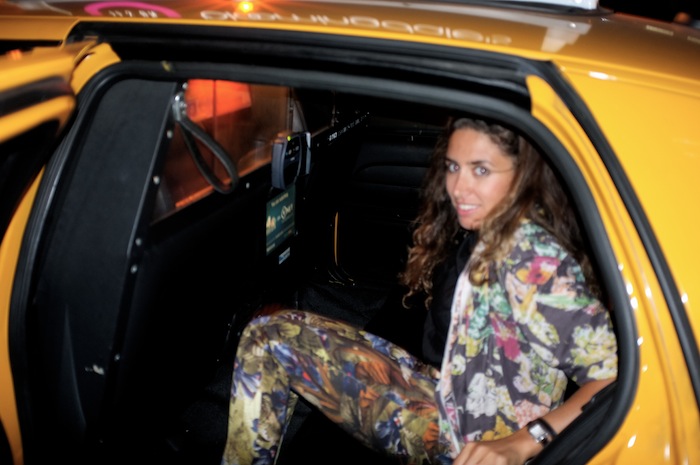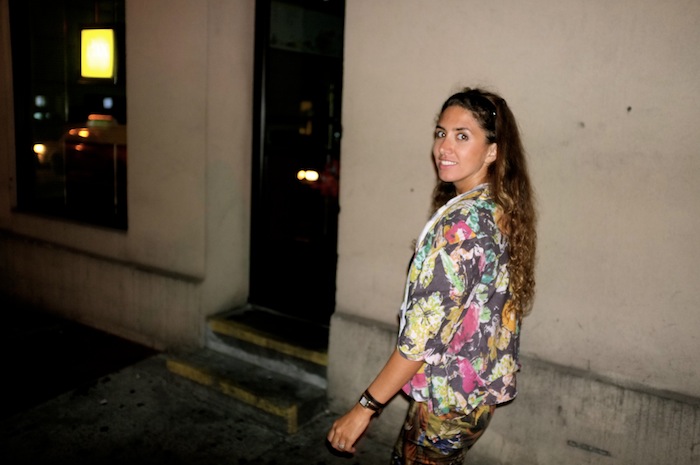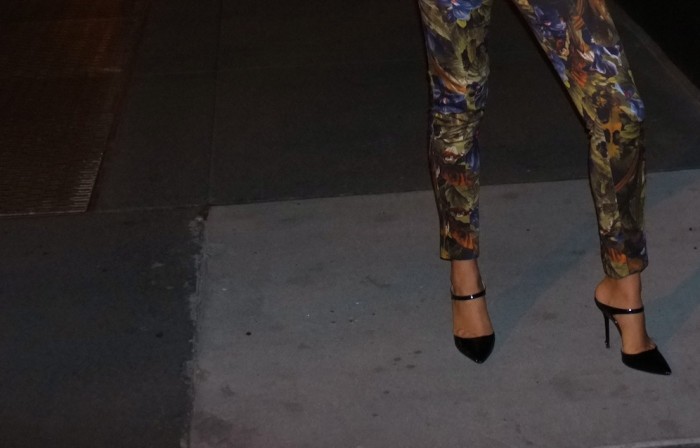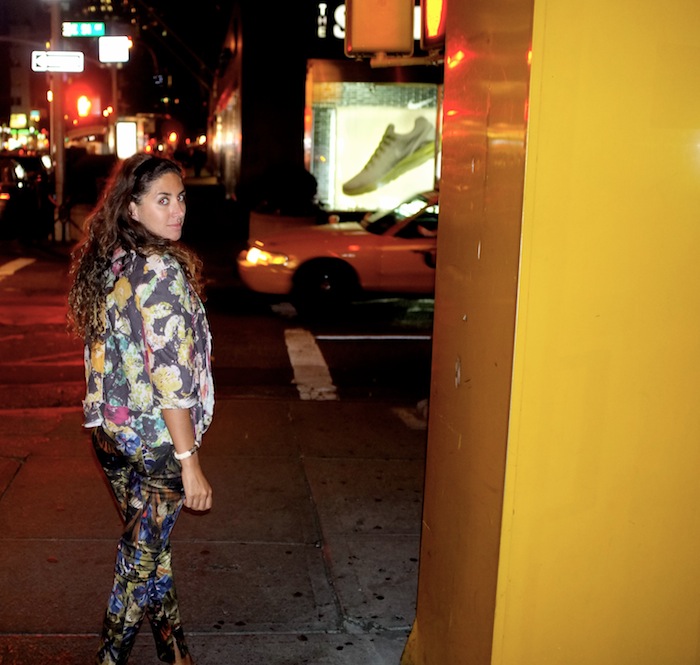 Have a great weekend! Thoughts on the full body floral? This was completely out of character for me!
(Pants are Topshop, bought em yesterday with the guidance of Closet Concierge's Claudy, available HERE, blazer is 2 years old, the American Apparel top was see-through in the flash, and thats why you are only seeing my back. Shoes are Prada.)
13 Responses to "Full body floral."