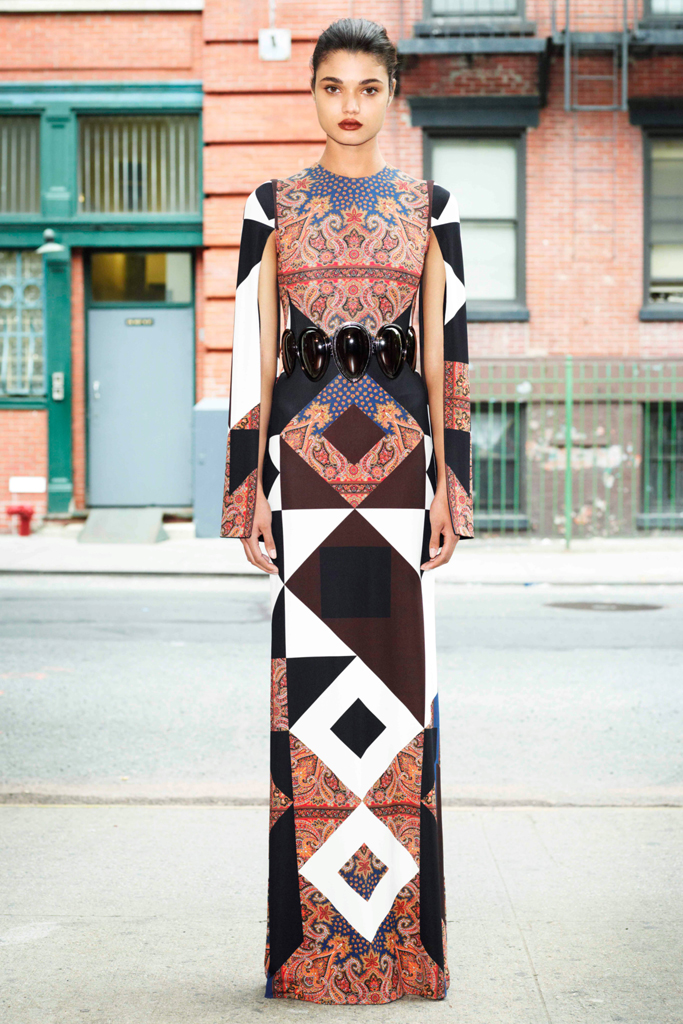 It's rare that I look at clothes that knock my socks into the next hemisphere- and thats not cause the clothes arent good, its because I just have a little bit of a mental distance from fashion. Last season, I swore I could wear a simple trouser from Celine with an asymetrical black and beige turtle neck for the rest of my life. It would probably still be my when aliens invade uniform. But it has some contenders: Givenchy Resort 2013. Scarf printed bohemian rhapsody meets geometric black and white goodness. It kind of reminds me of the floors in Kelly Wearstler's office if you know what I mean. Anyway, look number one: AMAZING. I mean, it would be much to actually wear, but to look at!?!?!!? WOW. (THE BELT, THE BELT, THE BELT!) This is a mastery of ugly pretty.
I also like the street-style meets dead pan of the modeling.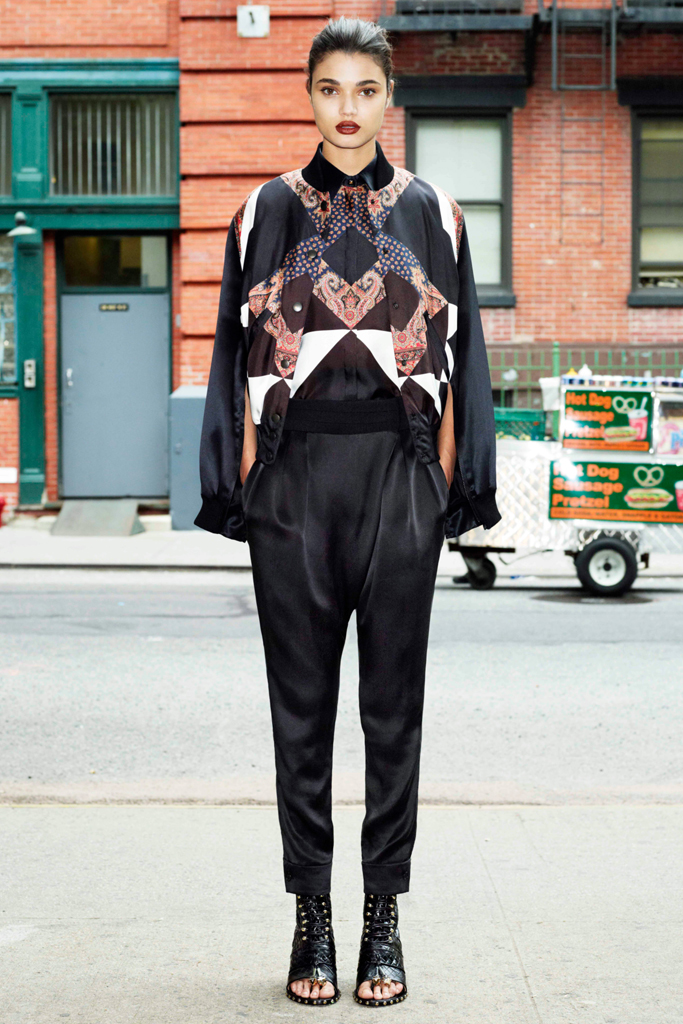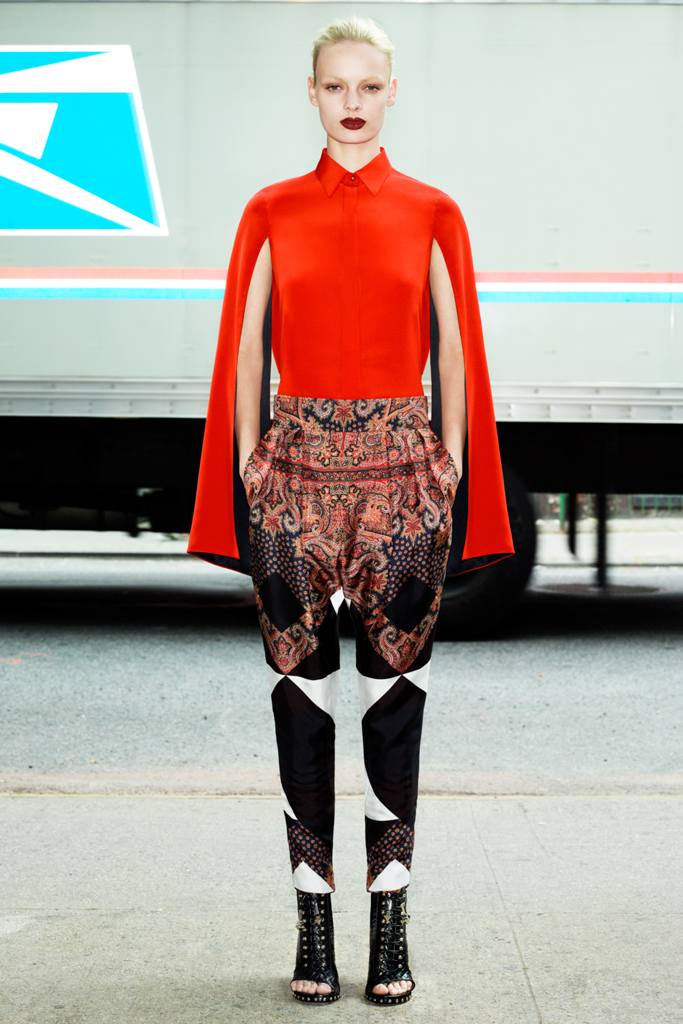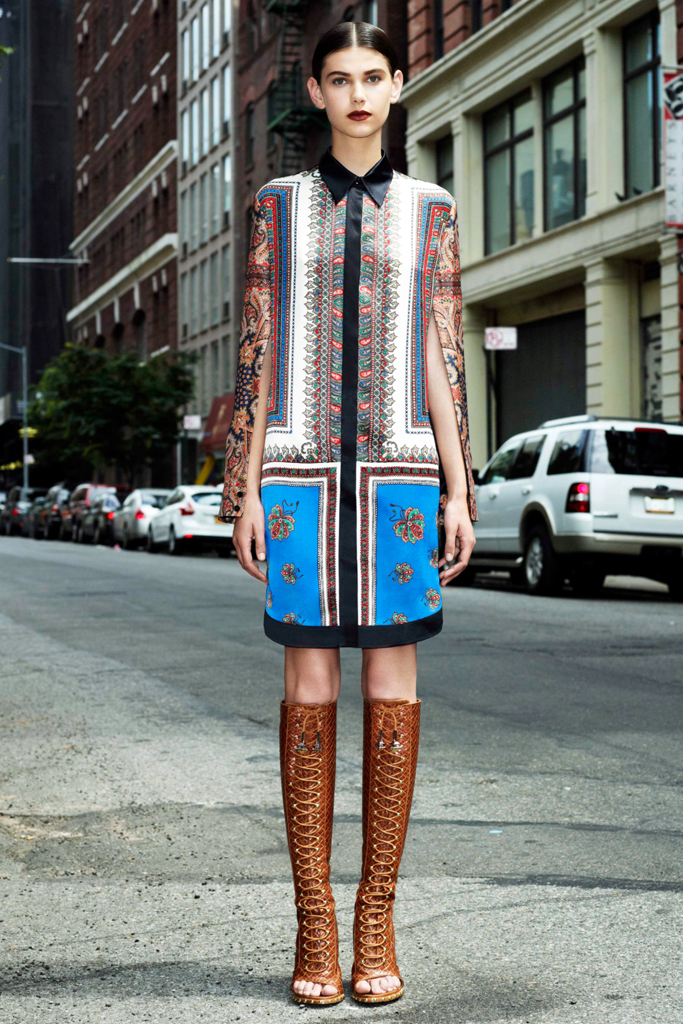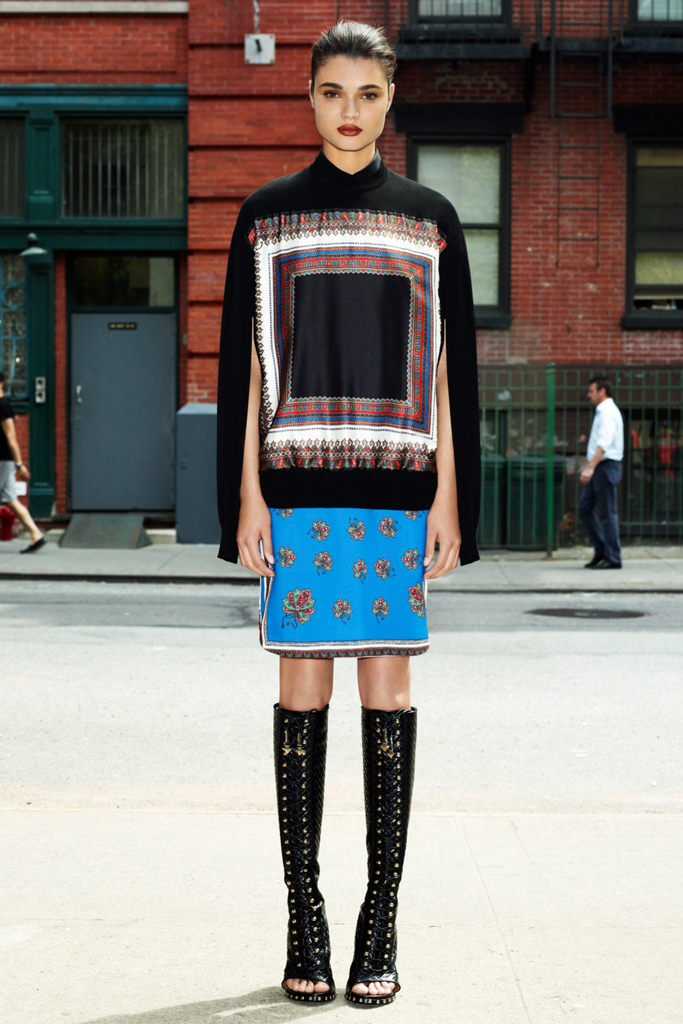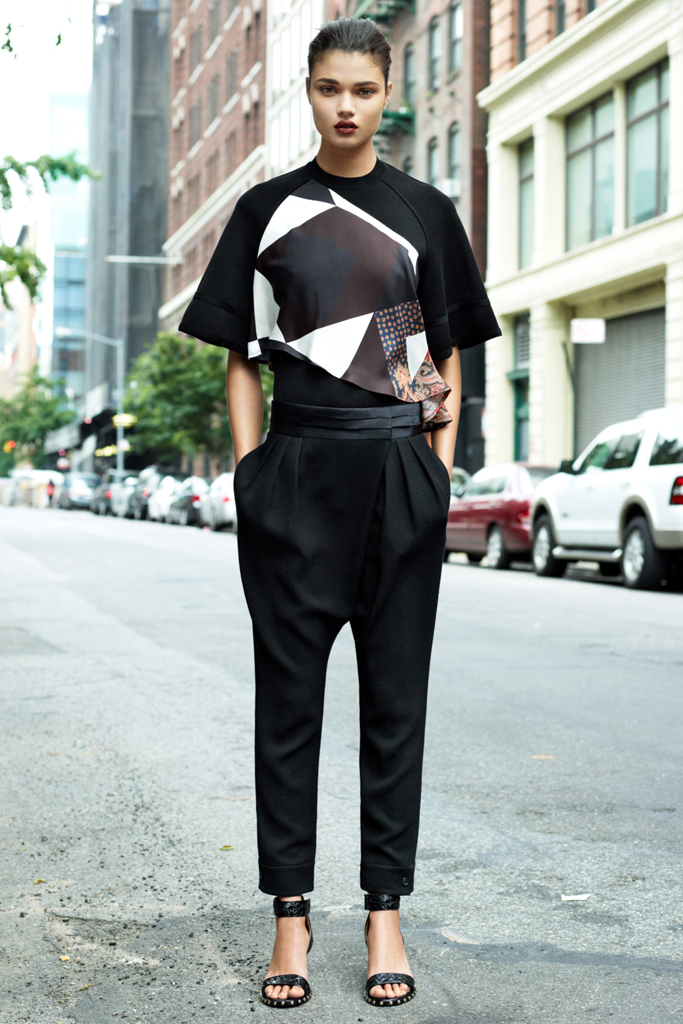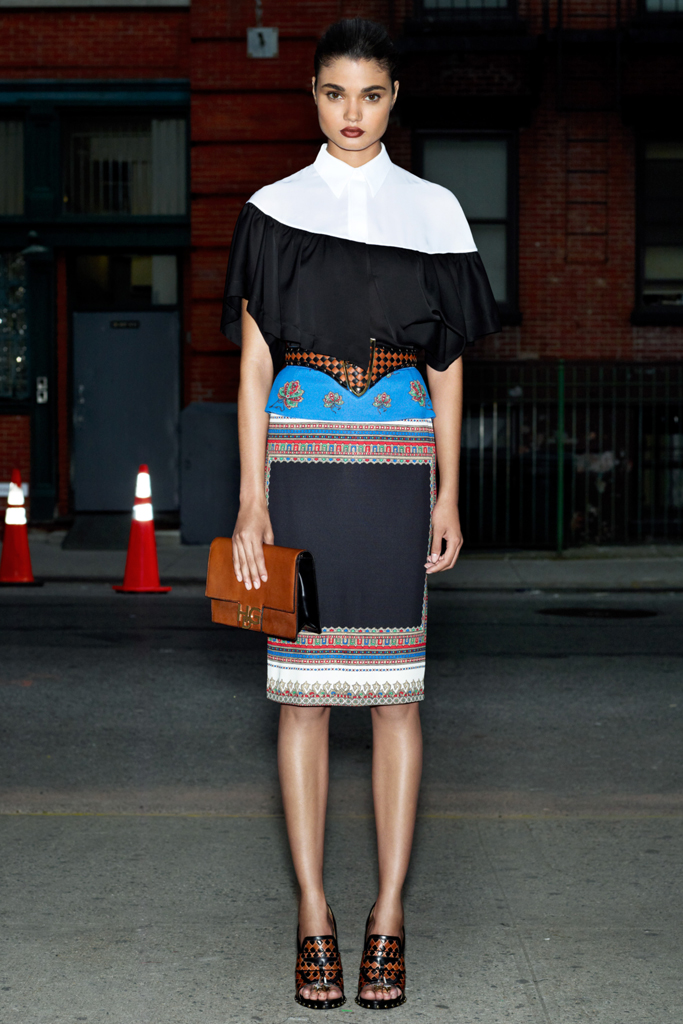 This shirt, need it. Thoughts?