The streets of Soho spoke to me. Look, they really did! "Eat your veggies", "Art" and "Spread love"? I couldn't have said it better if I graffitied it myself. Those three things could be my mantra- or anyone's really- although I'd have to change it to "Make art" to keep it congruous with the other two commandments. I could spend days hunting interesting graffiti in the city, but these three appeared to me on the same street. Was it someone's intention that I find them, or does the eye see what it wants to see? Who knows what graffiti or other details I ignored in order to see these.
Hmmm….Maybe I should print these? (Should we also talk about how spectacular the roof on that first building is?)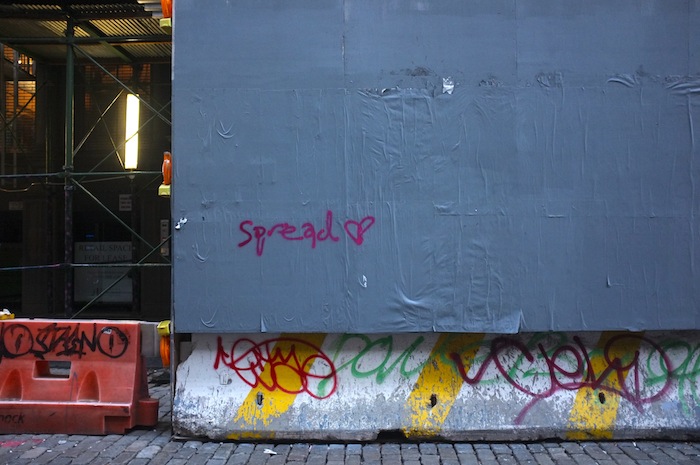 Enjoy your day: Eat your veggies, spread love and make art! It's really perfect.