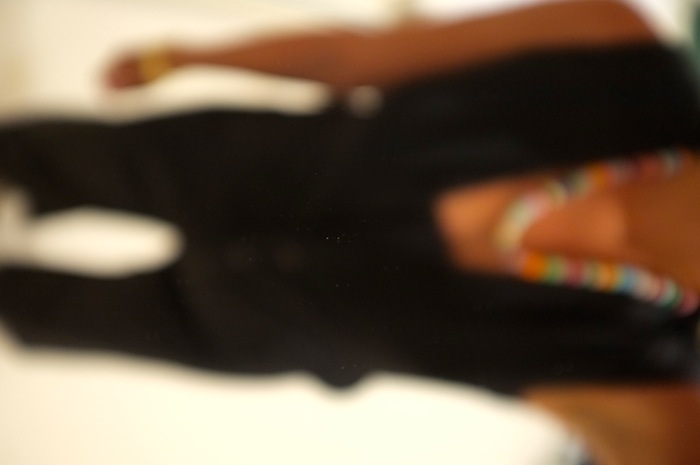 Ever feel like you get to a party and everyone magically somehow knew to wear jeans and a T-shirt, and you might be in a cocktail dress? OR other times, you might get to a BBQ and everyone is showered from the beach and in cute little dresses and you are still sandy and smelly and in your bathing suit? When I was in Paris last fall, I would marvel at how my two girlfriends would both intrinsically know which day they would both be wearing high heels during the day, which nights were mini skirt appropriate and which nights were for jeans, while I was totally unaware of these unspoken rules and in fact thought they were calling each other to plan outfits. I didn't get the memo. It's not just now, its always. I somehow CAN NEVER figure out which dinner parties are for silk shirts and which are for sweaters, which daytime affairs need a dress and which need pants, when to wear sweatpants and sneakers on a plane and when to wear jeans and boots.  And of course- I never have blown hair, so I've missed the memo on that major aspect of life.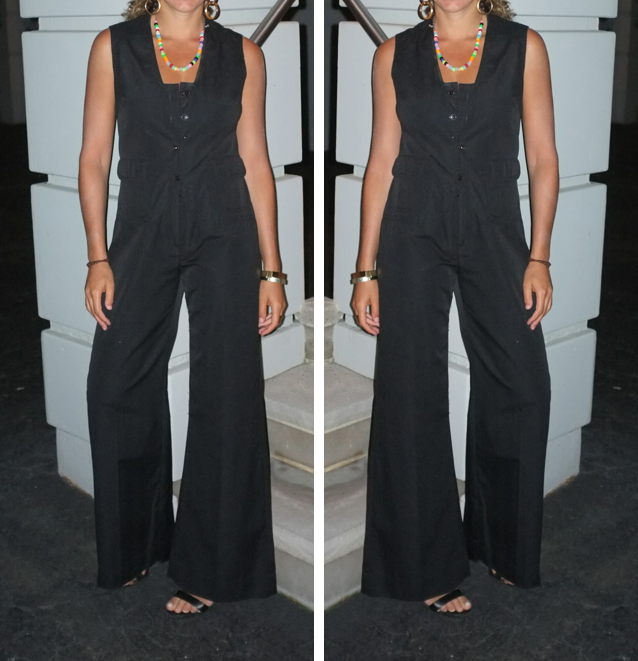 Case in point, saturday night: I didn't get the memo. Every one at the party was in their tightest Herve type mini- and I wore a vintage jumpsuit from who knows what decade but its a size 10 and tiny so it must be OLD, and the jumpsuit was something of a plumber/utility worker/maybe-no-so-chic.
I should have known that this was my chance to show off all the hard hours of working out I've been doing all summer before fall and winter make us cover it up. And its like a rule of having children that when you get back to your baby weight you have to dress like a slut at least once just so people remember that you got back to your original weight between children. You don't want people to just remember you as a blob for 5 or 6 consecutive years. Don't hate the player, hate the game.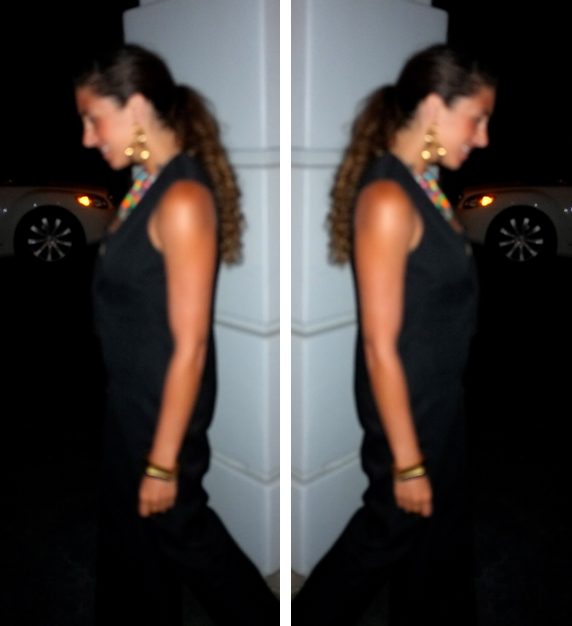 So not only did I not get the memo, but this may have been a bad outfit generally. Vintage: sometimes it works, and sometimes it flops. The good news is I think most people were too busy worrying about themselves/and or inebriated to care about what I was wearing. As it is most of the time.
Aside from outfit laws of life, there are other things I was just never told about: Like you should get your hair blown out before a flight. This contradicts all possible logic (why spend money to have your hair blown when you are just going to wash it the second you get off the plane? Thats what I do at least!) You should buy a new piece of lingerie before a trip… the list goes on and on. There are some cases where I didnt get the memo- and others where I just ignore them and they keep piling up.
Am I the only one? Anyone else? Anyone else? Any fashion rules you purposely break? Any you feel you are just unaware of?  Is there a school for this? Maybe I should have been paying attention to my mom as a teenager, instead of fighting with her!