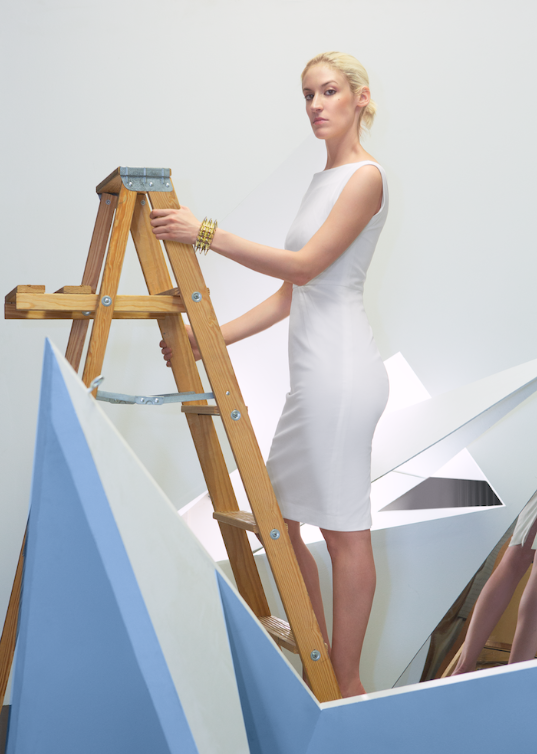 I always talk about how fascinated I am with art that isn't paint-based. I love to learn about the way different artists use other ways, ways I don't use, to express themselves and make beautiful things. Collage, sculpture, photography are all so fantastically interesting to me.  Today I want to share the work of my friend, performance artist  and sculptor Kat Kohl. We met at some point last year and quickly became friends, sharing photos of our work and arranging studio tours. She makes large scale sculptures and light drawings that explore angular shapes, flat planes, and  light and shadow in space. Her sculptures are a spectacular, not to mention massive. When I hosted the Junior League house tour I asked Kat to display one in my home. Obviously that wasn't going to be easy to she gave me a light drawing of the piece, which you can see below. Everyone LOVED the work, it looked  amazing against the black walls of my bedroom. Here Kat invites us into her studio with some fabulous photos, and shares some of her work and a little bit about her work  and process.
What is your work about?/ How did you get started?
I always liked making projects as a kid and in high school, but I never realized I had a true interest in creating fine art until I was in college.  Initially, I thought I wanted to be an architect, but towards the end of my junior year, I recognized that it was more about me envisioning making work at that scale.  Luckily, I went to a liberal-arts college where I was "forced" to be an Art & Art History major for either discipline, so I had a chance to explore making sculpture during my senior year as a thesis project.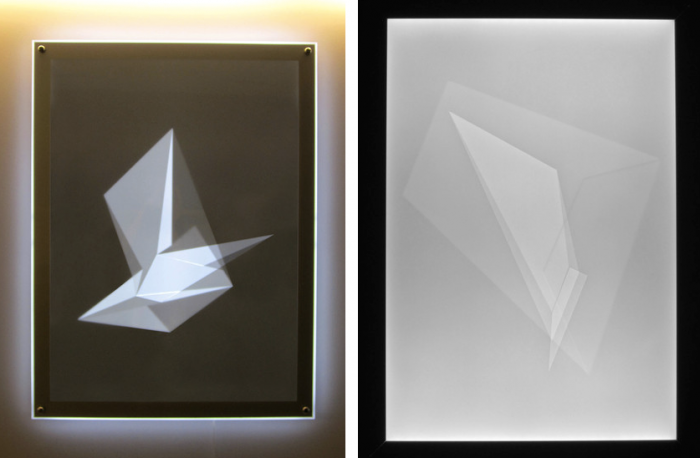 My art is a continued investigation of installations that exude a sense of energy and motion through the interaction of static forms and light.  I believe my experience as a young child, being aware of my grandfather's work as a NASA aerospace engineer and seeing his technical drawings of reverse-thrusters, encouraged my interest in celestial bodies, space, and the idea of exploring uncharted territory.  Originally, I began making these white reliefs that had a space-age aesthetic, which ultimately developed into creating the undulating angular planes that now compose my work and serve as a stage for light and shadow movement.  I am interested in how my work expresses the element of time to the viewer by the interplay of elements on the surface of the forms over the course of a day due to the rising and setting of the sun, or being suppressed by being in a location of controlled darkness.  Light is an element that is fundamental to our being, and I believe that experimenting with an ethereal medium allows me to heighten the viewer's perception and alter their phenomenological experience of a space.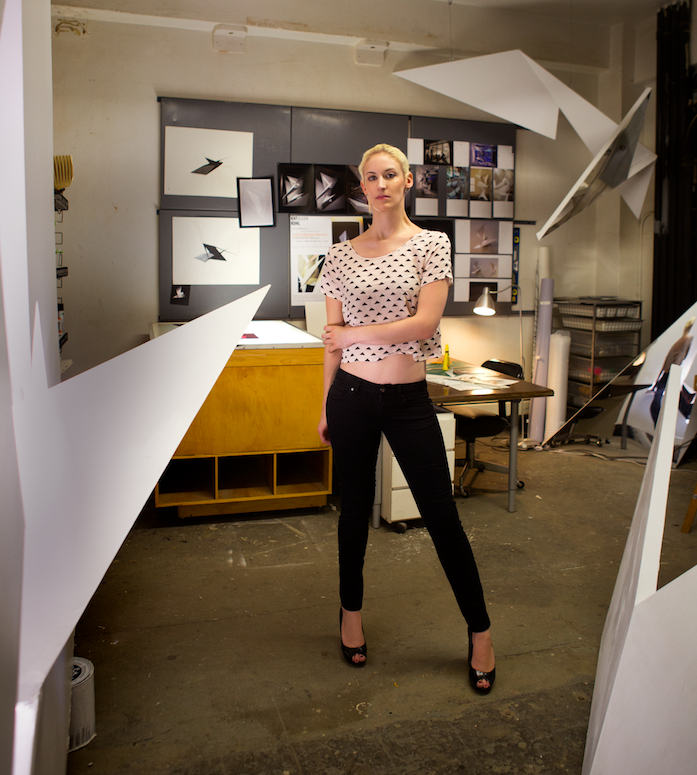 What does a typical day in the studio like?
As I have a full-time job, I'm normally in the studio at night during the work week and weekends.  I try to go 3-4 times a week, but it all depends on the projects I'm juggling at the moment.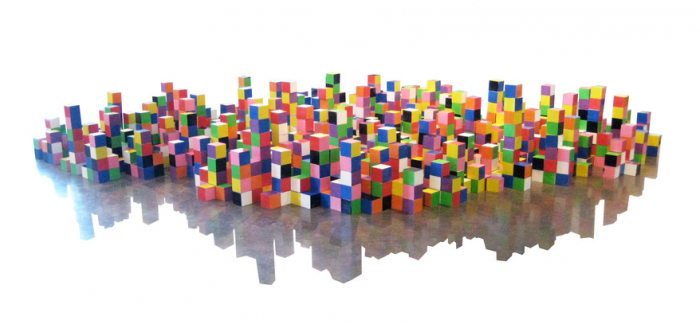 To create my sculptures, I actually work in scaled models.  For pieces that are site specific, I first build a model of the space that my piece will be going in, and then work from there.  Recently I've been developing a series of "angular shards" that are cutting into walls and creating light pathways, so those works are less site specific and more about going on a large wall in a dark space.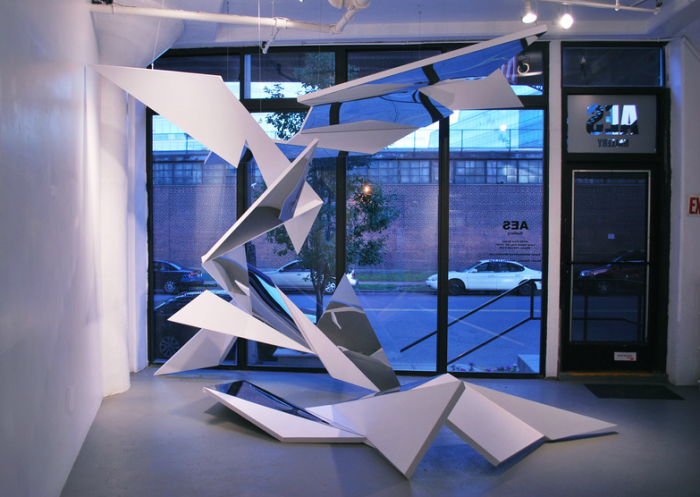 Some days are more productive than others, I'll get the majority of a model or drawing done, and other days I spend it pacing or fitting only a few pieces together- it all depends on the "creative flow". During college, I read the book "The Creative Habit: Learn It and Use It For Life" by the famed choreographer Twyla Tharp.  While Tharp acknowledges that there is no denying the moment of the "creative spark", she believes they occur more frequently when one is present in their productive space.  I've tried following this model and have so far found this to be the case. The only time it's frustrating is when I've been sitting at my work table on a beautiful Saturday with only a small portion of a model to show for the last five hours.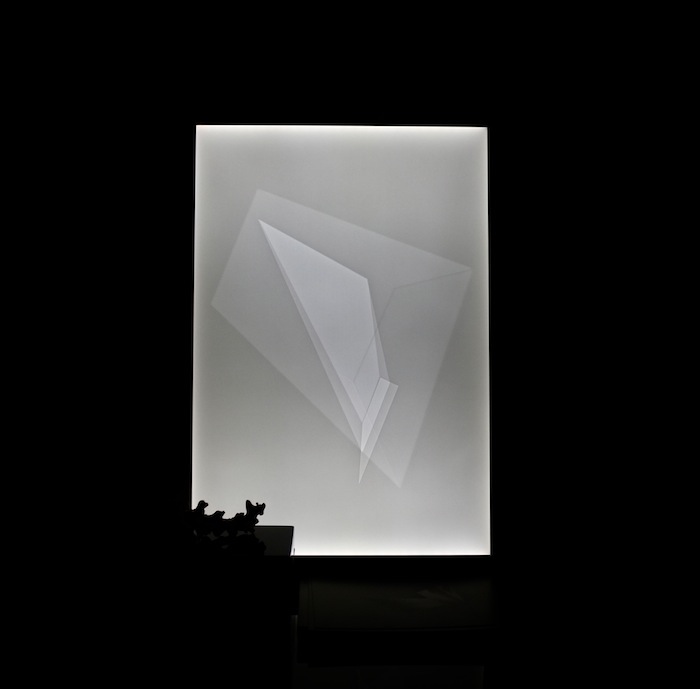 (The light drawing by Kat as displayed in my apartment.)
What surprised you the most about being an artist?
I had an idea that there would be a fair amount of "admin" involved, but I didn't realize to what extent until I was in the thick of things.  I am constantly reaching out to bring dealers, galleries, collectors and other artists into my studio.  Additionally, I created and manage my own website that I update with new work and show information.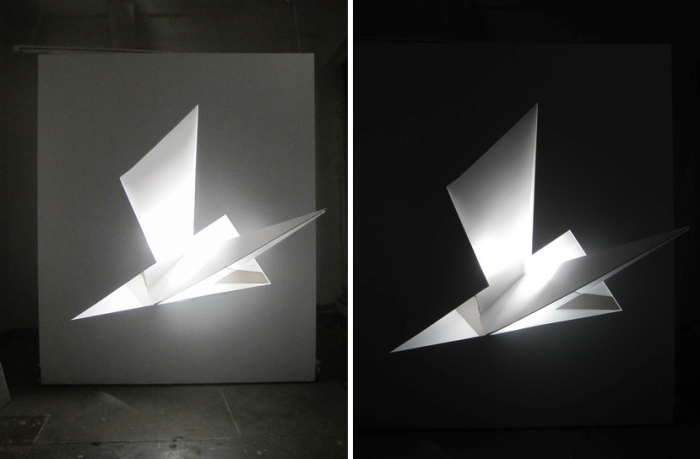 Because my work is large, it requires a lot of coordination, planning, and trouble-shooting.  When I build or install a work, I need to thoroughly purchase any materials, hardware, and tools needed for multiple people at once to work with to handle construction.  Many times I work with a freelance team (either friends I hire, or too often, my boyfriend gets dragged in).  I also need to transport, and many times, deliver half-built work to fit through gallery doors and then put the pieces together inside the space to install the sculpture.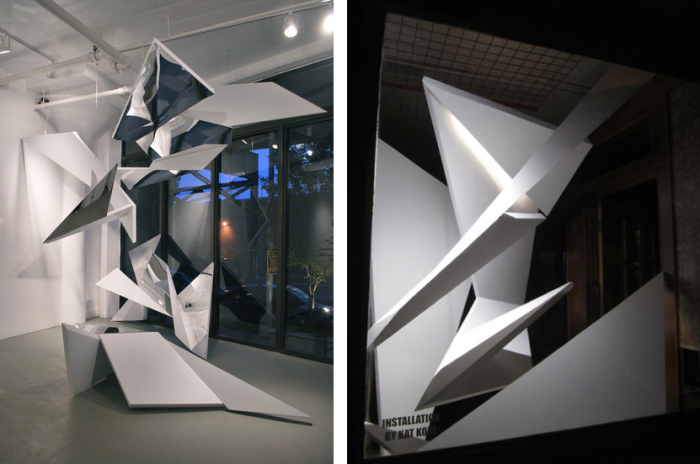 I also force myself to apply to numerous open calls and programs in order to go through the motions of writing about my work.  While writing isn't my forte, I know it's important for me to do research on both contemporary and historical art related to my sculptures and drawings.  This regular reflection while I continue to develop new pieces really helps me to understand what I'm doing and the direction I want my work to head.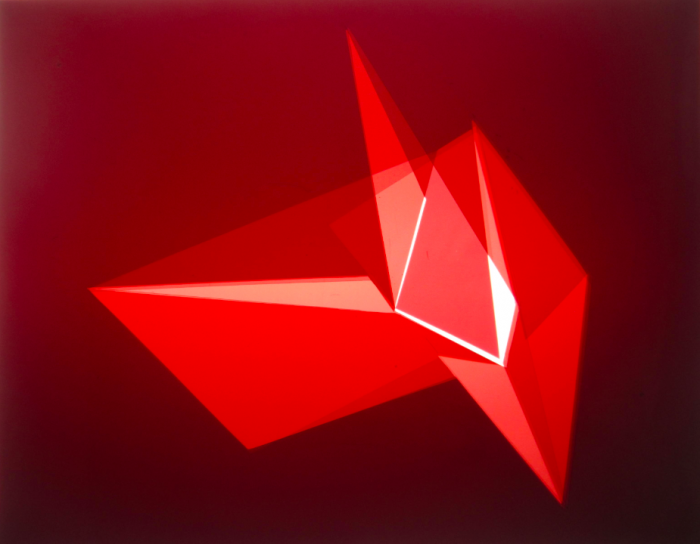 (I absolutely love that Kat started making the light drawings in COLOR! I knew they would be a wildly beautiful.)
What advice would you give others?
I think this would apply to anyone pursuing their passion or personal endeavor; YOU are your best advocate.  Don't rely on others to connect you with the right people or talk up your projects- you need to reach out on your own.  The first few cold calls and emails I made were definitely awkward and uncomfortable, however I got better at handling them, and I've accepted that there will be a dual success/failure rate. It's always better for someone ELSE to tell you no than to never try and wonder "what if".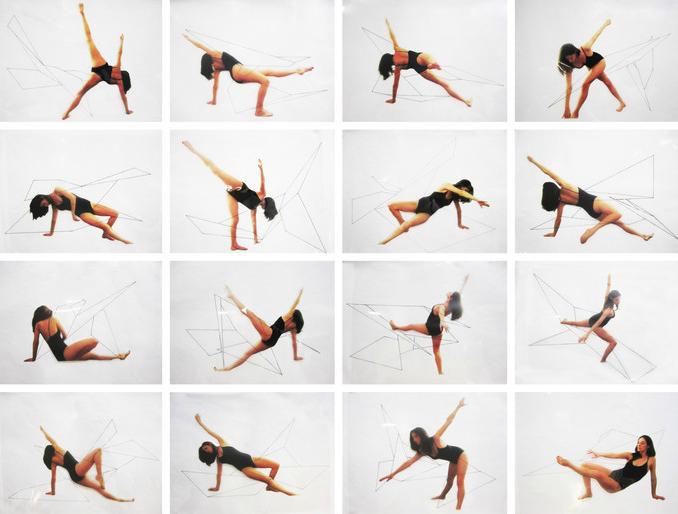 Thank you Kat for taking us through your process and sharing your work and studio with us!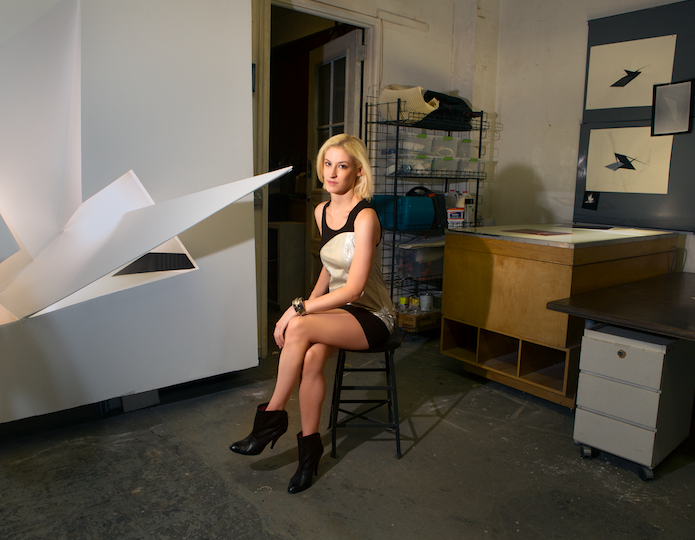 All studio portraits by Sumeet Inder Singh, other photos via KatKohl.com.