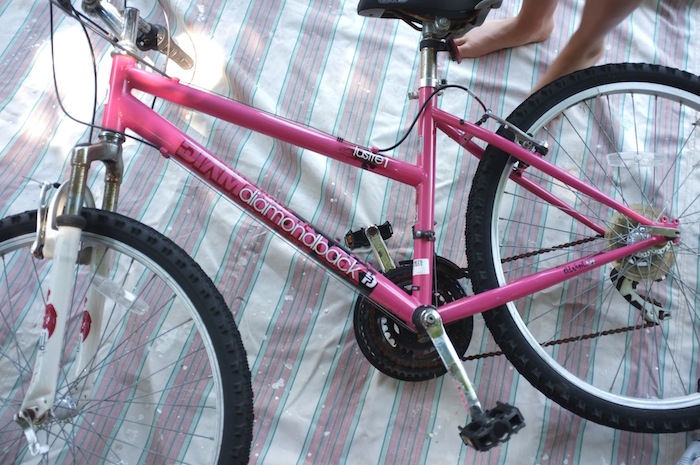 All summer long, my two sisters have been begging me to help them spray paint their bikes. Bikes they kind of hate and don't take care of, bikes they are essentially dying to replace. I don't think the before bike is bad at all, but the heart knows what it wants, and my sisters' hearts wanted DIYed bikes.
The real way to do this is to take apart the bike, disassemble it completely, tape off whatever you don't want to paint, sand the bike, then prime, then paint, then top coat. We skipped almost everything we were supposed to do. We did tape vigilantly , used a spray paint that would adhere to rubber and plastic, as well as a top coat. My 15 year old sister REALLY wanted a white splatter painted bike. I tried to convince her that this was the way the bike should go: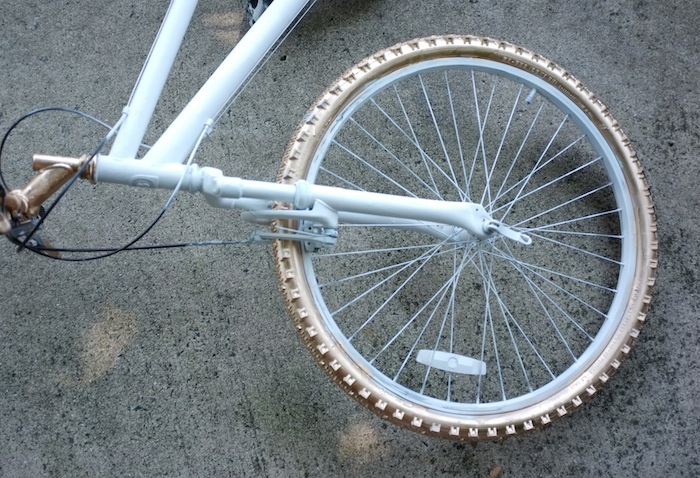 We painted the entire bike flat white, except for the tires, handlebars and a few random pieces on the bike. I thought it looked rad.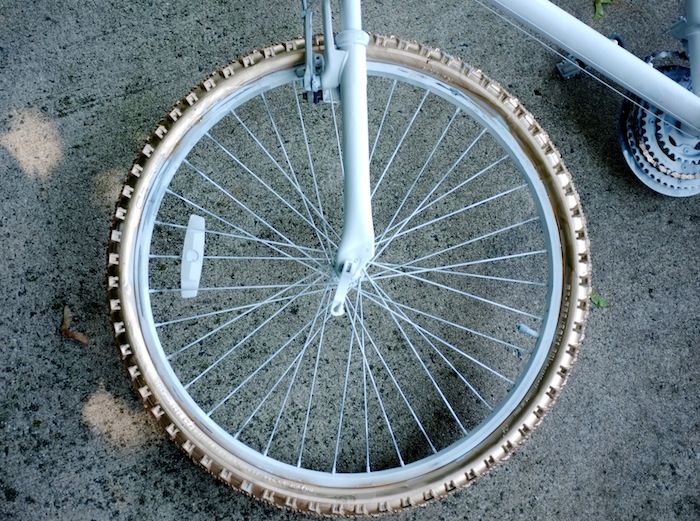 But she decided she NEEDED the splatter paint. So she painted the bike back to all white and then had at it.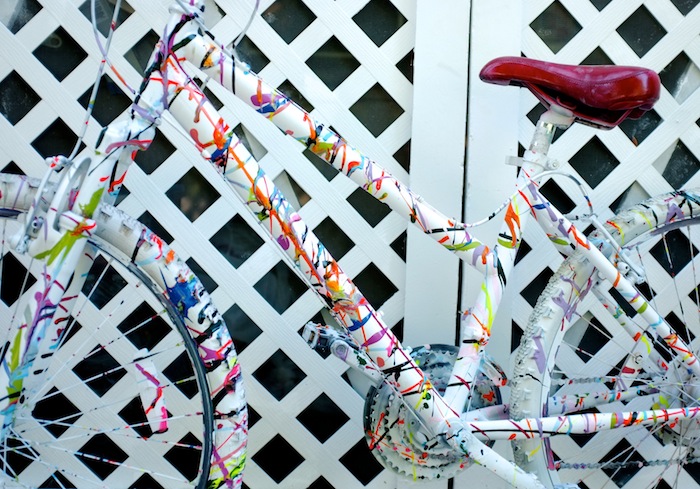 It was all my sister's handiwork, none of mine. Splatter painting the bike whole had such a great effect… We did paint the chain and gears, which is ok to do if you are aware that the paint will probably chip off, and could screw up the bike.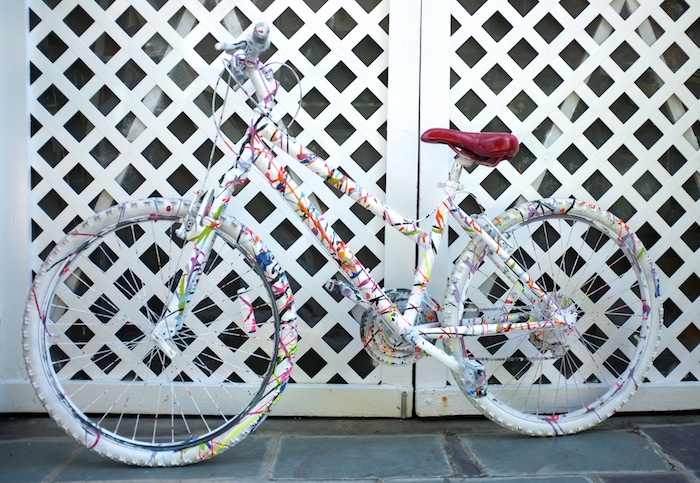 My favorite part is the cranberry bike seat, which we also spray painted.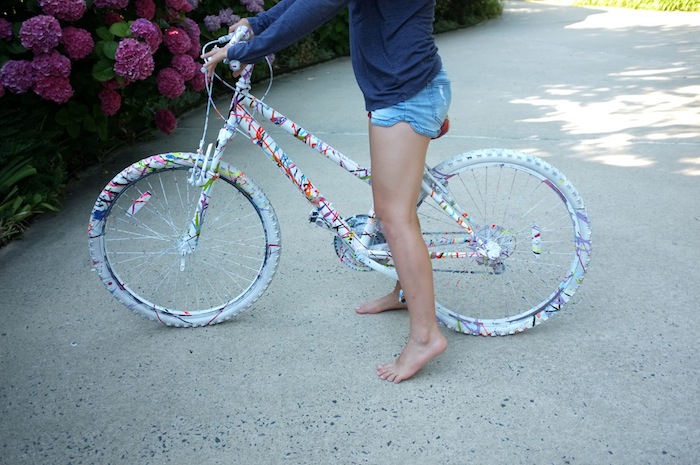 And yes, you are supposed to wait a week for your topcoat to dry, but I made my sister pose with wet paint just for the blog! My other sister painted her bike black matte with gloss black trim. It came out amazing as well, but it wasn't ready when I went to press with this post (as in: took pics for the blog!)