Scenes from a Midsummer Night's Dream.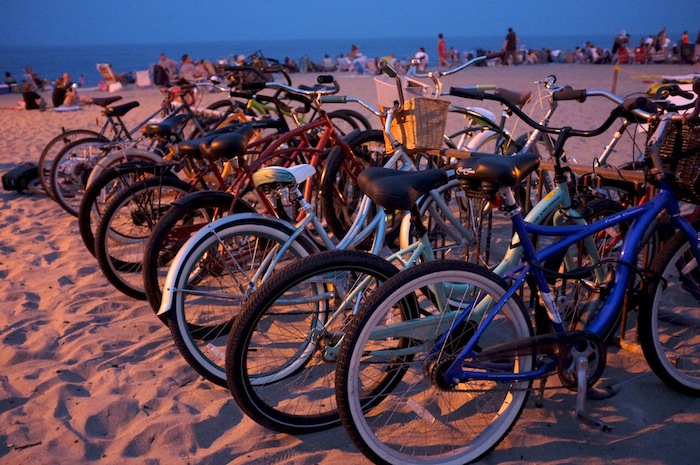 Bikes at dusk, in the glow of the streetlights. 
From dusk, to red moon rising, to apocalyptic beach sitting under a red moon, to fireworks, to rainstorm at a nighttime pool party. A midsummer night that is one part The Sandlot, one part Independence Day and one part Poolside. I've never really taken photos at night before, and it was actually really challenging, but fun.
My favorite photo of the bunch. Idyllic.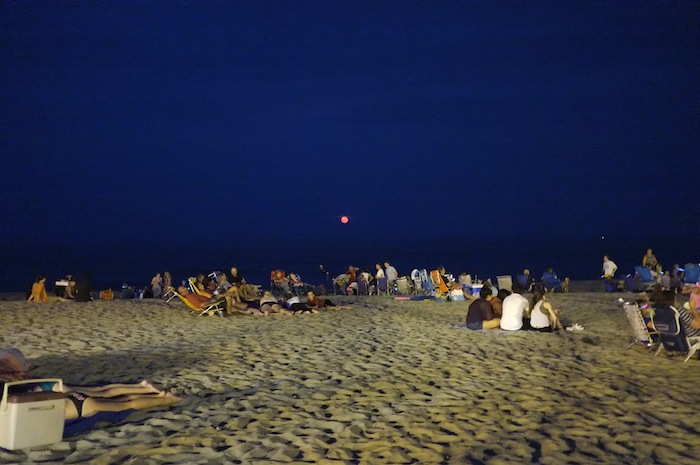 Trying to capture the gigantic red moon with a camera, not easy. This is probably what beach-goers on mars look like.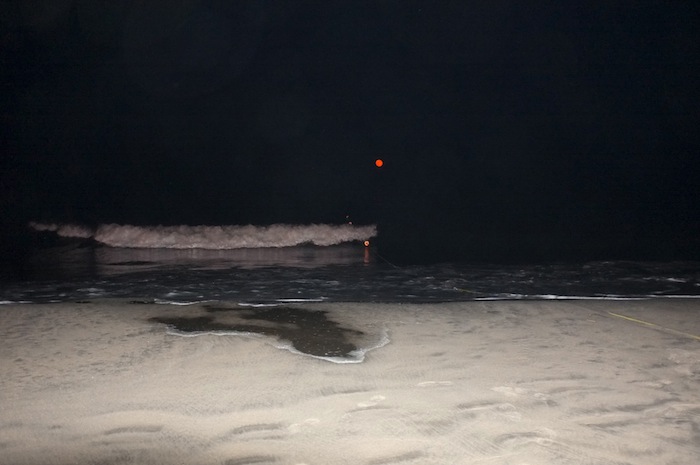 Tidal.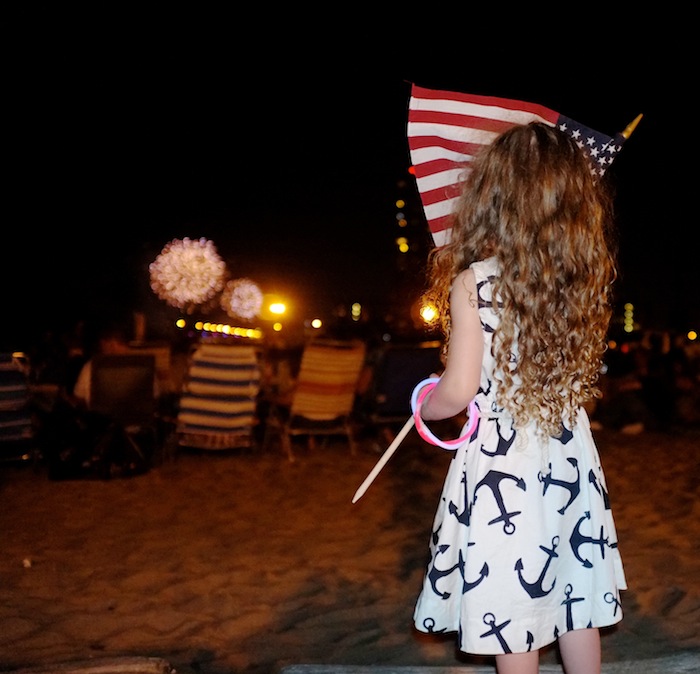 Independent.
Transitional.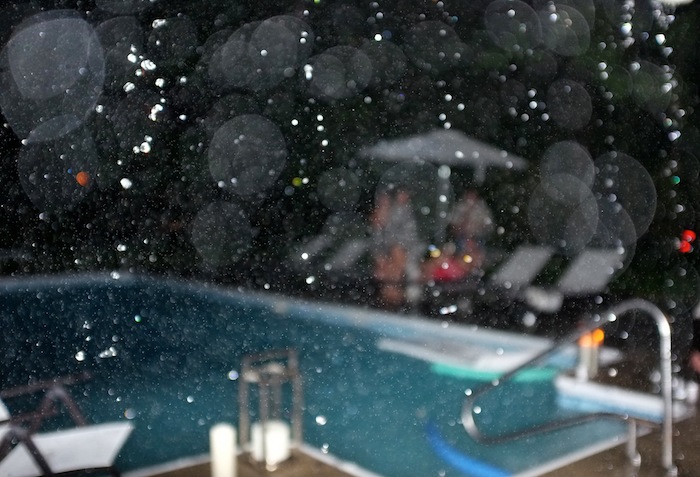 Rainstorm. Slim Aarons inspired me to bring my camera to pool parties. And then this happened.
Hope you are all having a lovely summer! I have some fun projects coming up for this week…My posting last week was halted by the fact that I RAN OUT OF SPACE ON MY COMPUTER. Completely full. So I had to get an external hard rive and send my 40,000 pictures over to it. CRAZY. And it took 3 days. But now we kind of have a system going. So lets see how that works out.
Enjoy your weekend!