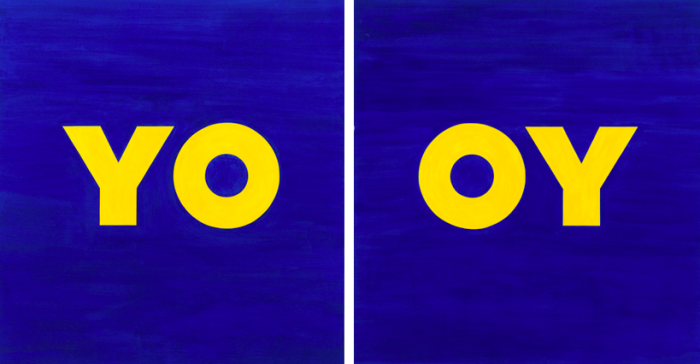 Yo.
These days, it seems, everyone wants their art to SAY SOMETHING. OY.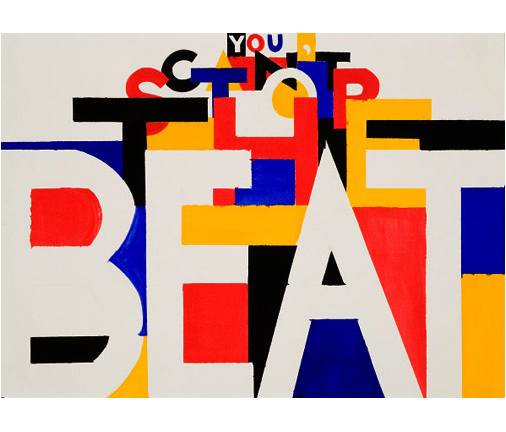 Literally.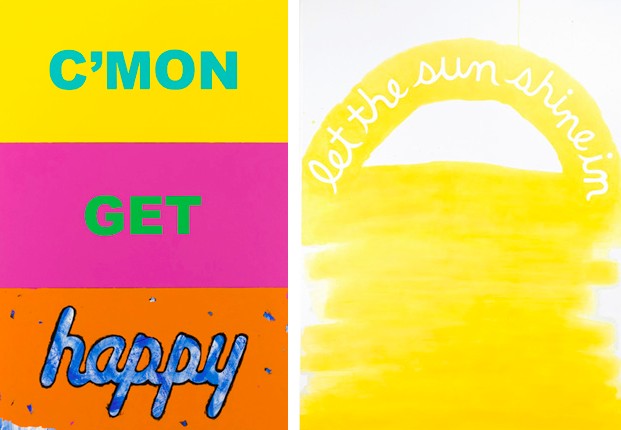 So C'mon, get happy and let the sun shine in.

Cause Happy days are here again.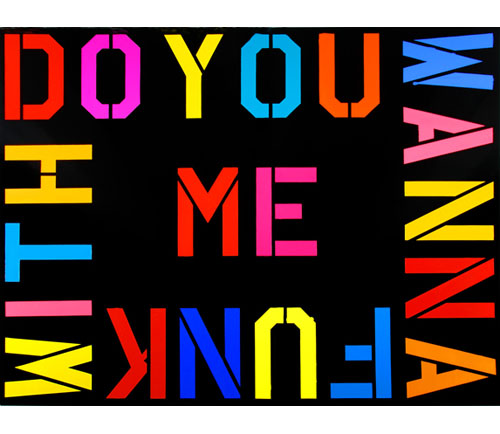 So do you wanna funk with me?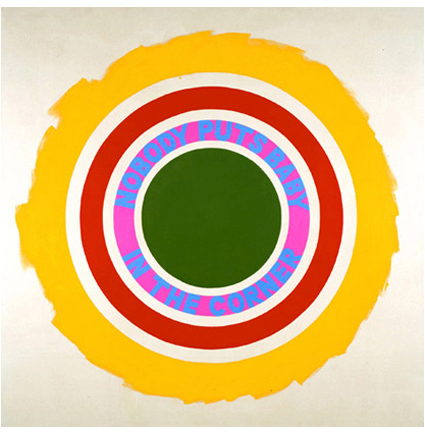 Because nobody puts baby in the corner.
 To which I reply: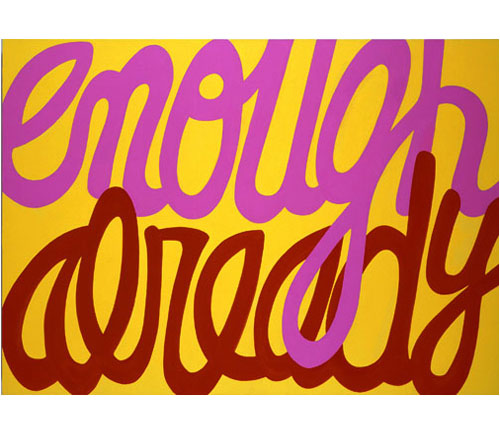 !!!!!
These are the paintings and drawings of Deborah Kass, a collection aptly titled: Feel good paintings for feel bad times. And generally I'm kind of mystified by word art and its unbridled popularity in general (So bossy: EAT!!!! SLEEEEPPPP!!!!! DREAM!!!! YOU BETTER BE DREAMING DAMN YOU! LOVE- Do you love? Do I love? WEll, we just LOVE LOVE, now don't we.) But hey, I'm just not that type of girl. However, Debrorah Kass's work is a cross between art history, nostalgia and pop culture, and its quite thoughtful in the way it juxtaposes current times (feel bad) with the lyrics, quotes and painting techniques of the past (feel good). And I kinda like it. INTERESTING….
Thoughts?