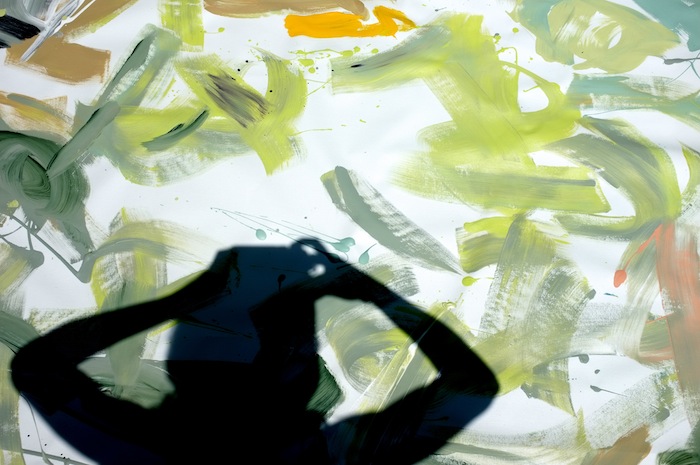 The week before I left, I worked on some paintings… and you might not believe this, but they were about me trying to control myself. Stopping before its done. Limiting colors. Adding restraints. Not going crazy. Leaving negative space…. I really enjoyed it. Instead of overworking a single painting, I separated my thoughts into three canvases. The only bitch is, they are all around 6 x 4 or 5 footers… and well, taking pictures of them is HARD HARD HARD. (Case in point, the top picture. Sidenote: why does my SHADOW look fat? ARG.) I have to lay them flat on the floor because they are still unstretched, then stand on a chair or ladder and try to take a picture, deal with sun and shade and ripples…. and the pictures still came out bad. I couldn't get a dead on shot that didn't look wonky. So I'm just going with it, and giving you these side angle shots and hopefully you get the picture.
Ever since Pinterest I'm so much more cautious about posting ugly or in-between shots of things. You think these photo is staying in the context of where you put it and ever so carefully outlined how UNFINISHED it was, but alas it gets pinned into oblivion, forever separated from your words and explanation, and then you have some ugly photo of yourself, your house, or your work being accredited to you (or probably not) floating around the web. So I always do a double think.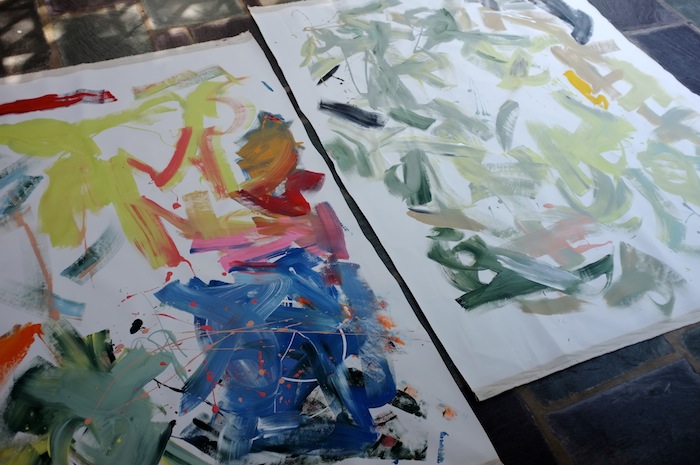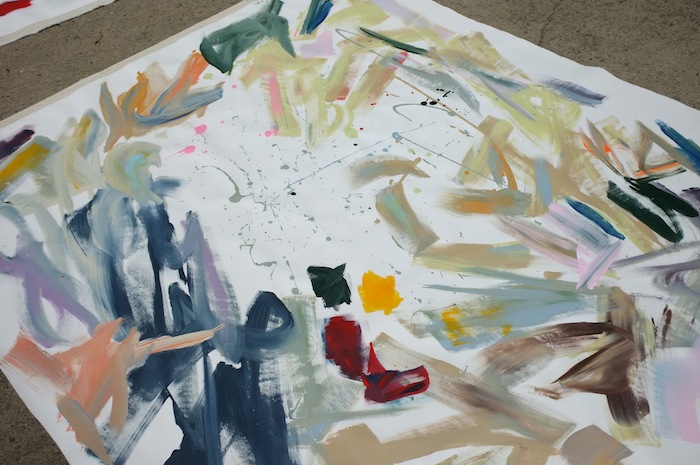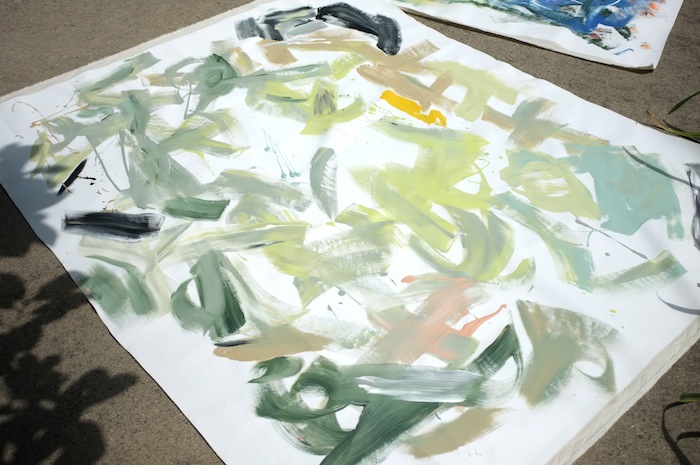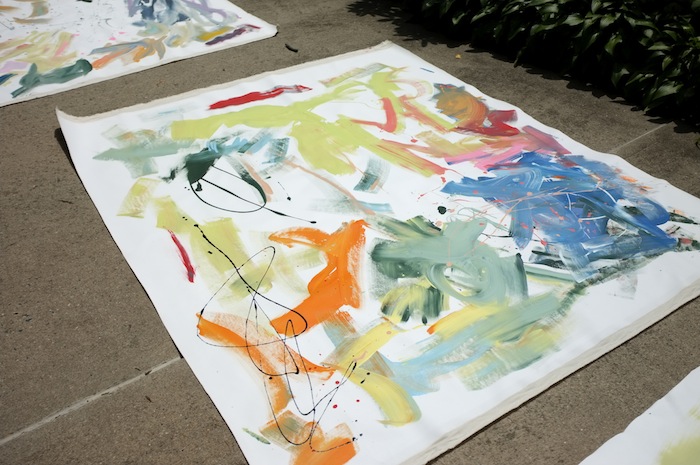 Anyway, there you have it. Restrained but hopefully still interesting. My paintings have been leaning toward a Miami-Condo feel ever since I got to NJ, and I am kind of liking it in a so bad its good way. Hopefully.