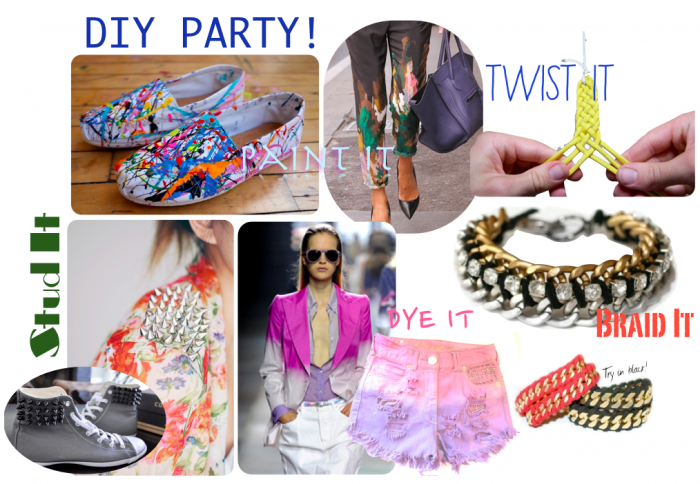 A few months ago, my cousin approached me with the idea of throwing a DIY sweet 16 party for her daughter and about 20 friends. She wanted me to help her host the party and show the girls some  how to DIY… So I pulled together some of my favorite DIY ideas (bracelet DIY courtesy of ISPYDIY), put together the above invitation, and hit up M&J Trimming and Michaels for supplies. I also brought over my own personal supply of leathers and cords…
Here is what we did:
Dip Dye with Rit Dye, Studding shorts and shoes, bracelet making, distressing shorts with cheese graters, and splatter painting… The party started at 5:30 pm, and by 10 pm when I left there were still girls working on their bracelets by iPhone light! I think some of them even came back to work on their pieces the next day! We had the girls bring their own clothes to work on, because in my experience I've found that if you want to actually use a DIY, you need to start with something you like. If you tie dye a Hanes T-shirt, you are pretty much making a sleeping shirt. If you tie dye a cool tank top, you could actually wear it!
I promised you pics from the party and so here they are. I'll do a follow up post with the DIY's we haven't done here yet.
Click through to see the photos from the party!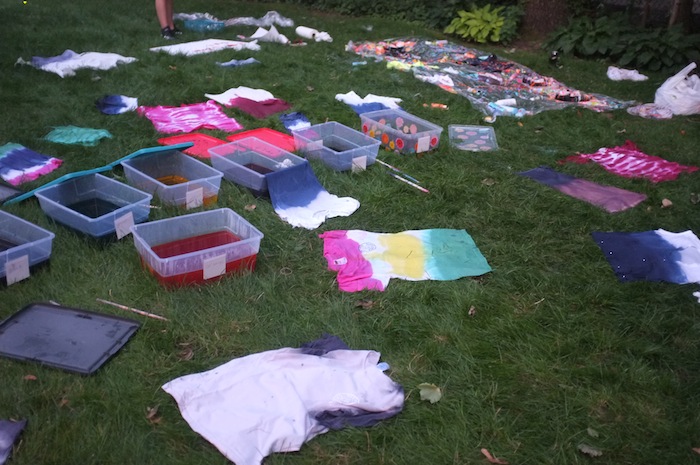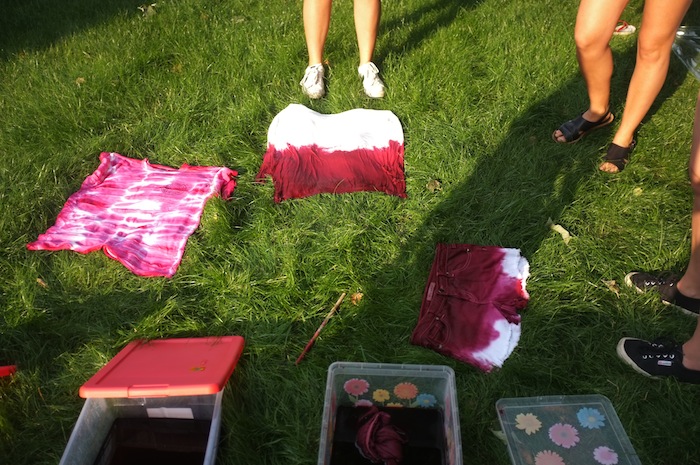 Bracelet making: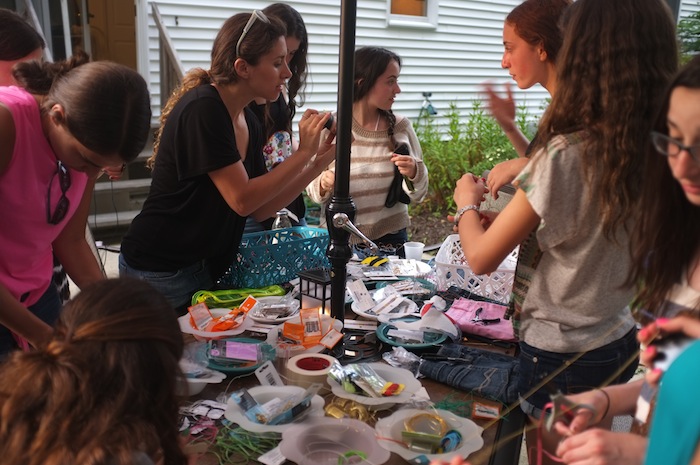 …into the evening!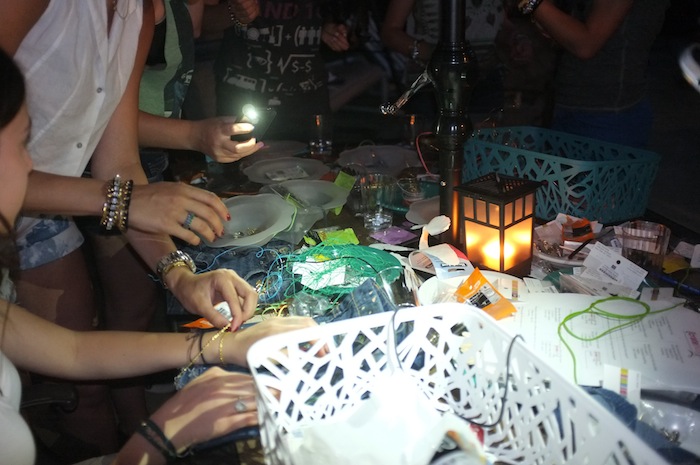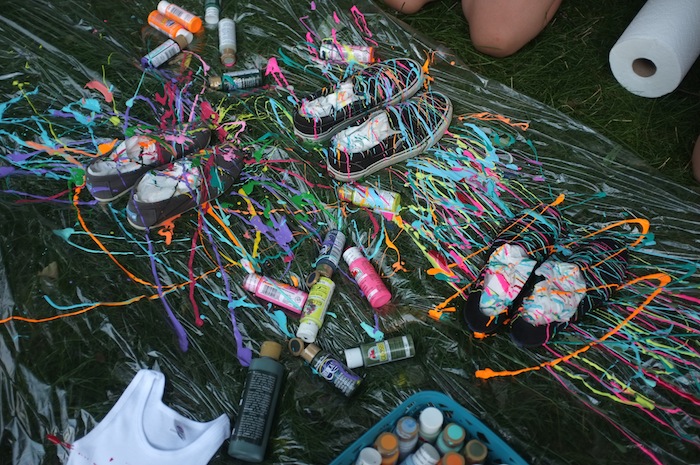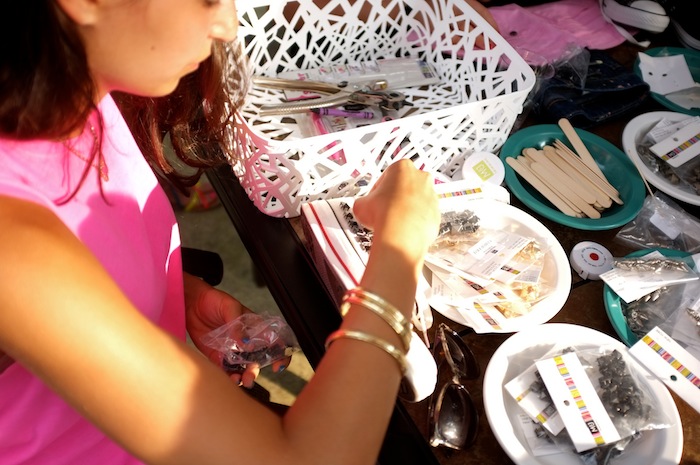 And now for some of the best creations of the day: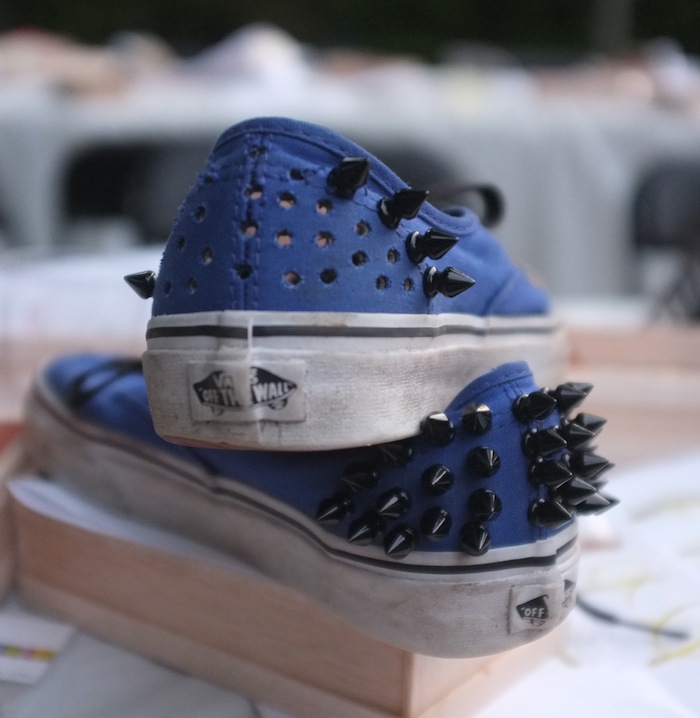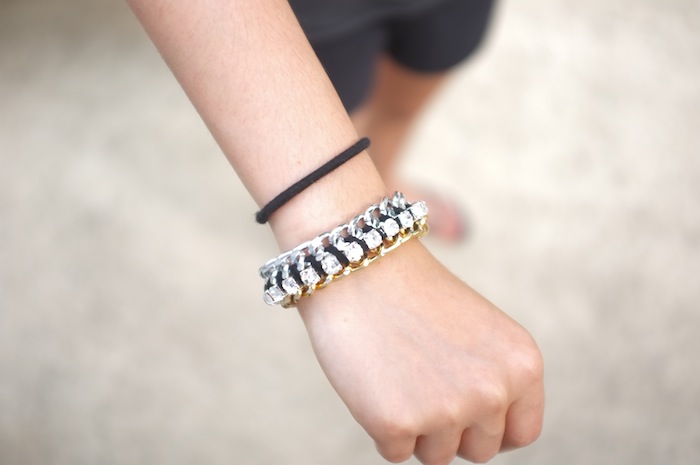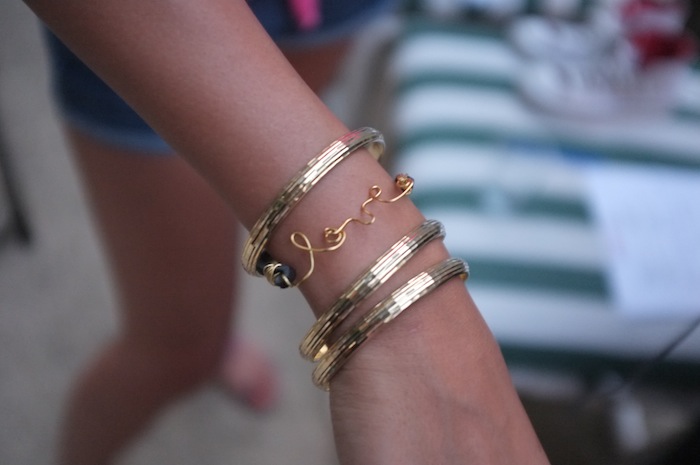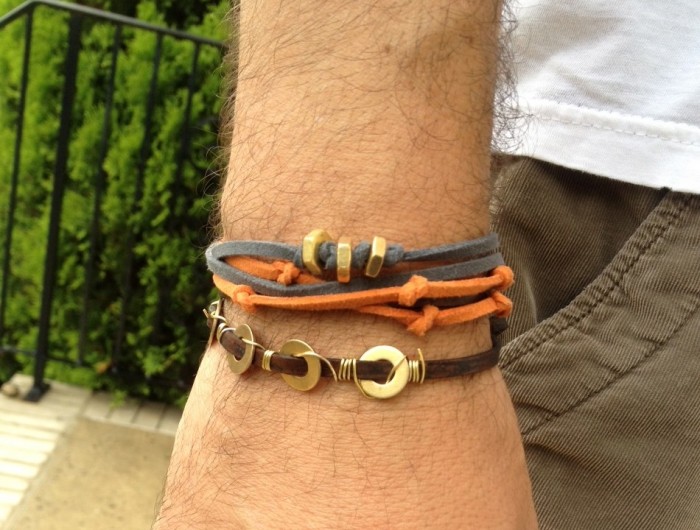 (Even the birthday girl's dad got in on the bracelet making!)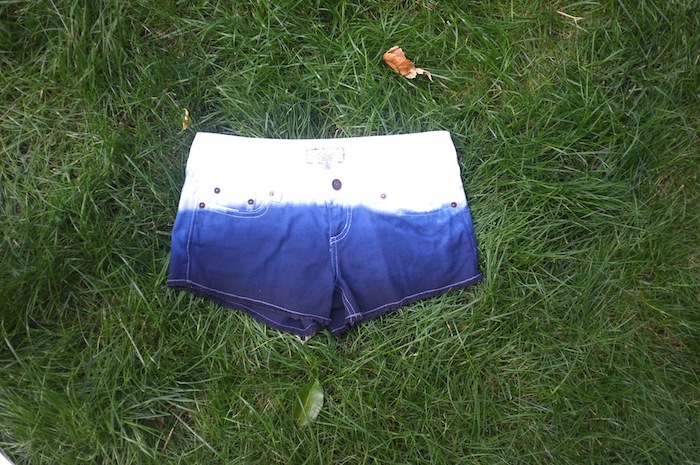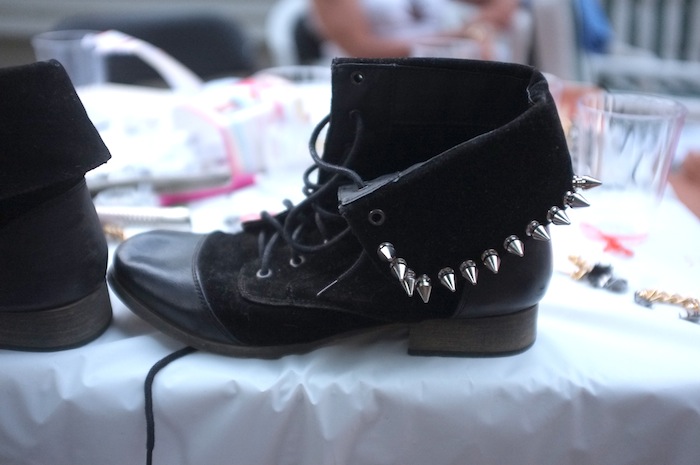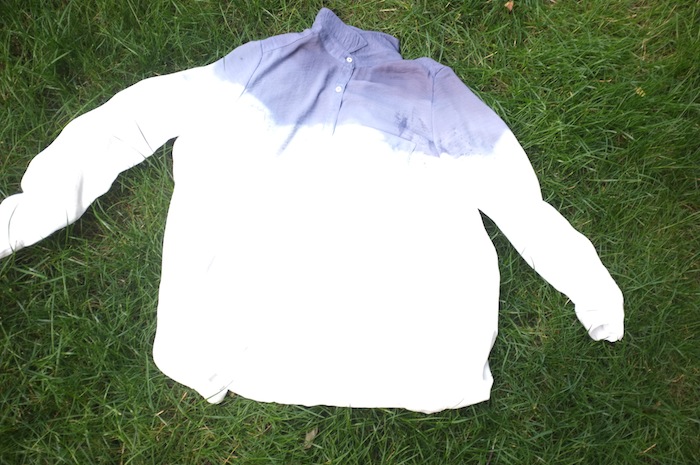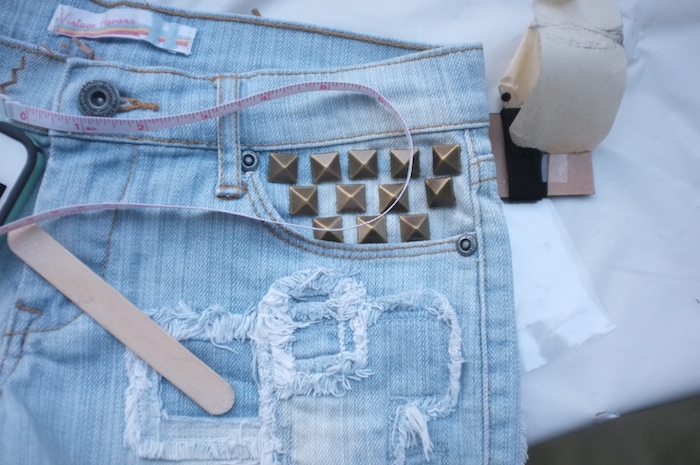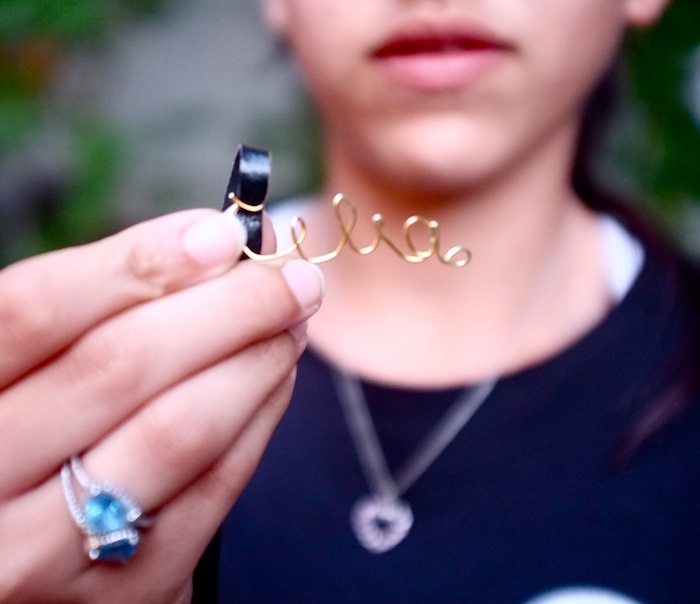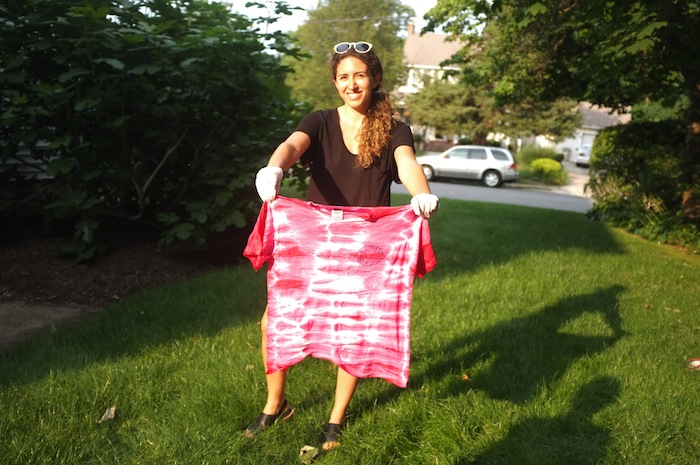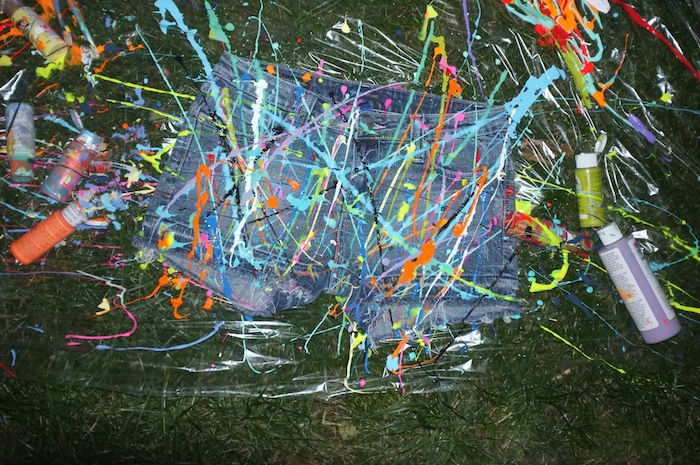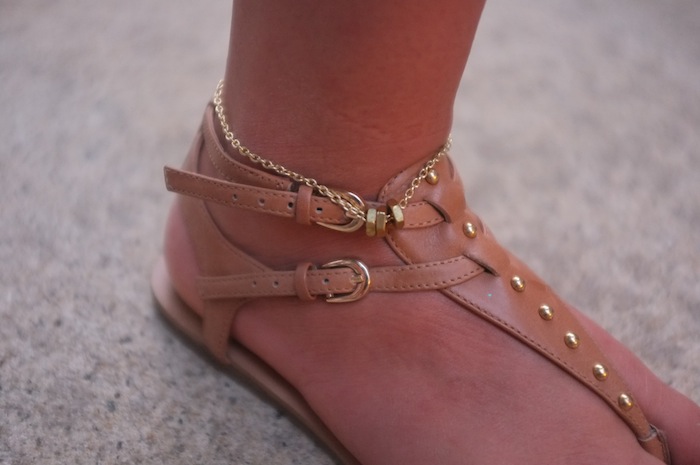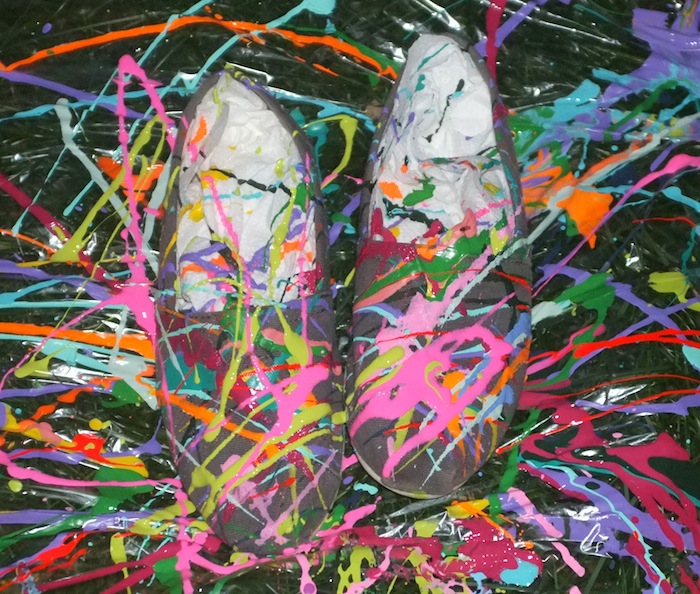 Amazing right? I loved seeing how each girl's creativity came out in their pieces, how they each did such different things with the same materials and how they really pushed themselves and made some super fun stuff! One girl even studded an iPhone case (which I don't have a picture of!).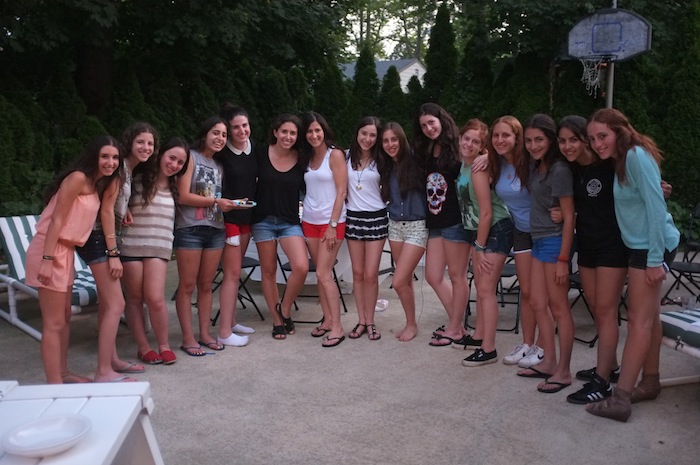 Happy Birthday Francine! It was a fun and crazy night!
11 Responses to "Aint no party like a DIY Party!"