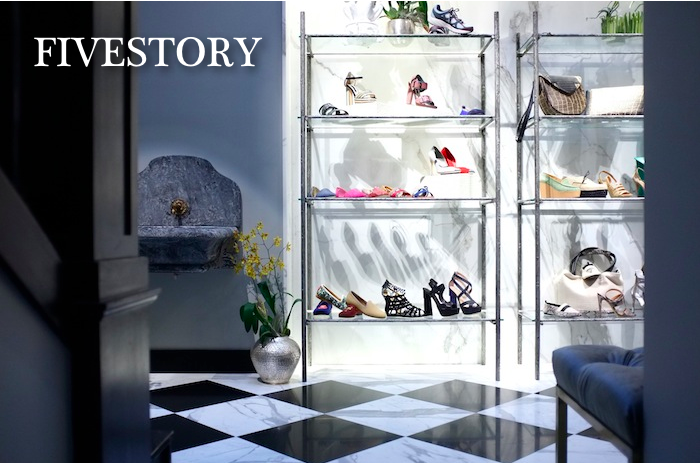 Welcome to Fivestory. Owner Claire Distenfeld and I have people in common, we know friends of friends, and so, like most of NYC  I was very excited when she opened Fivestory, a highly curated and glamourous boutique in a spectacular townhouse on the Upper East Side. The store is being called New York's answer to Collete, the Parisian concept store and is changing the face of NYC retail. It's "moment" is that not only is it beautiful, but the pieces you can find at Fivestory are decidedly unique: essentially, you won't be finding the standard selection of Net-a-Porter, Barney's and Intermix product here. Claire curates the store with pieces from well known brands like Balmain, Hussein Chalayan, Thakoon and Peter Pilotto, but she purposely chooses the unusual pieces. Also included are designs by international designers never before sold in the US alongside exclusive collaborations with New York designers.  "I want Fivestory to help people discover new things about aesthetics and themselves," Distenfeld says. "I want to push people's creativity and push individuality."
The interiors were designed by Ryan Korban, and so when Claire and I met at The Manrepellers wedding last week, I was like – OH HELL YEAH,  I need to come shoot this for the blog!  The store is a sumptuous mix of black and white marbles and lacquers, gray silks, brass accents, textures like shagreen and velvet with art and objets d'art that delight. The store feels more like a beautiful home than what we think of as a store and seriously, I could move right in! (Claire, you can leave all the racks of clothing here too.)
So last week, on my last day in NYC for a while, I made sure to pop into Fivestory for some photos and a Q and A with Claire. Enjoy!
1. Tell me about the origins of Fivestory, when did you come up with the idea? This is a huge undertaking for a 26 year old, how did you get this project from dream to reality?
In all honesty, sometimes I still feel like I am in the dream stage. Two years ago I made the decision to do this, I also made the decision that regardless of what I wanted or what I get capable of doing, I HAD to do this. I felt a responsibility to create a new experience and a new excitement in NY retail. So all in all, I knew to the public it looked crazy,but personally I felt it would have been crazier not to.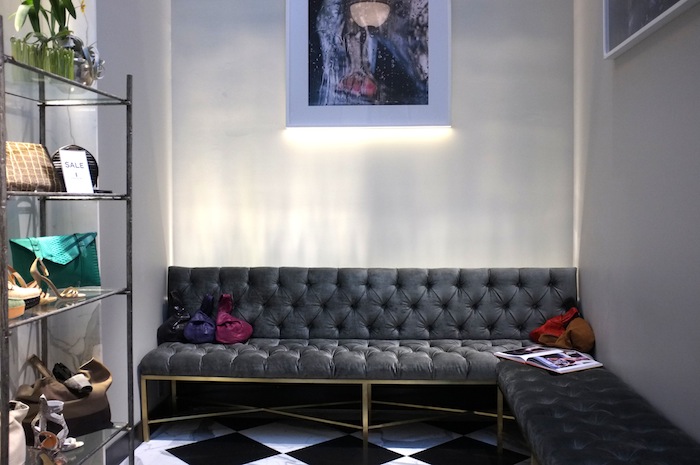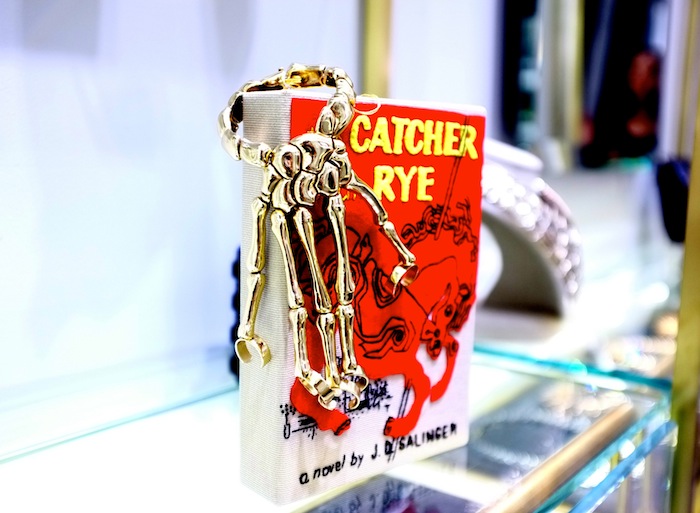 2. Who is the Fivestory girl? What's her story, her likes and dislikes etc… when you shop for the store who do you envision as your potential buyer?
The Fivestory girl doesn't have an age or demographic- what binds her to myself and to other akin to her is her sense of aesthetics, her love of feeling unique and powerful and her understanding of how to express herself. The idea that a product could and should feel personalized for the customer; as long as they tap into their own expression anything can be made to feel one of a kind.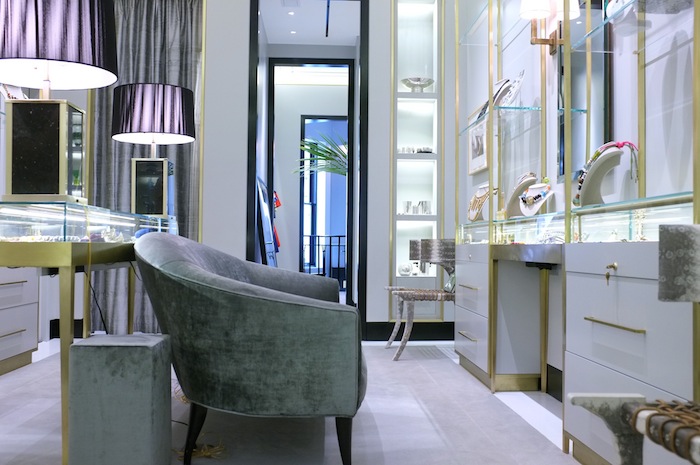 3. We here at Sketch42 love fashion, but we are CRAZY about design. Tell us about  the decision to partner up with design Wunderkind Ryan Korban, and the vision for the store.
Ryan and I are both young but both love to be nostalgic of past decades. Before we ever put down a note on paper, we would sit for hours showing each other our favorite floors, rooms, doors, tables etc. We realized a common language we both used and the dialogue that now makes up Fivestory is an enhancement of all the elements of those discussions.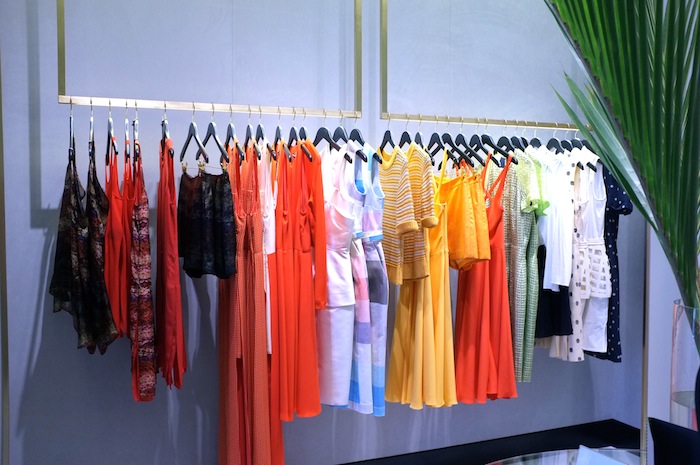 4. Who are your design and fashion idols?
I'm now re-reading Diana Vreelands autobiography and am wholeheartedly obsessed with her. Second would probably be Peggy Guggenheim.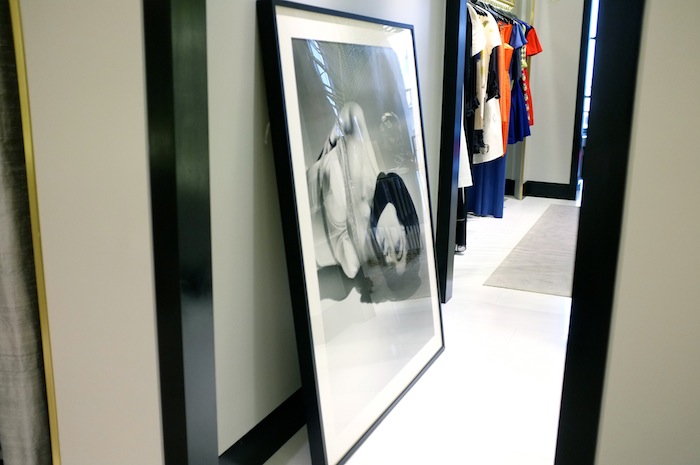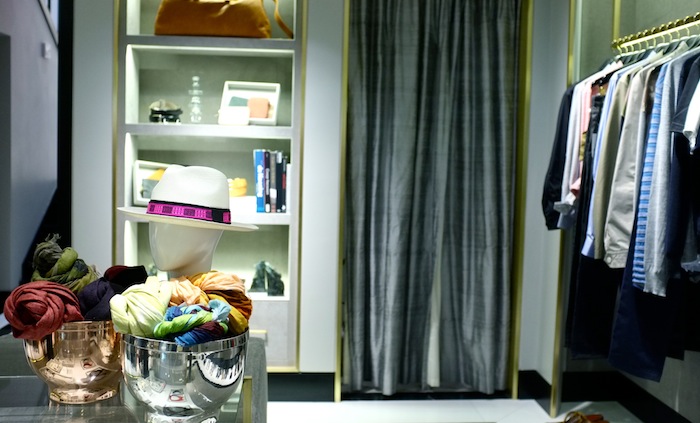 5. What are the five things every girl should own?
1. A great pair of jeans that aren't jeggings tight, but more relaxed fit that make you feel good.
2. A perfect white button down shirt.
3. At least one  showstopper piece/break the bank per season.(The ones you have to ration how many times you wear it knowing it will always turn heads.)
4. A chic tailored coat. (My grandma always said splurge on your coat because at the end of the day no one can see if you are wearing shmattas underneath!)
5. Amazing accessories: go to necklace, shoes, bag.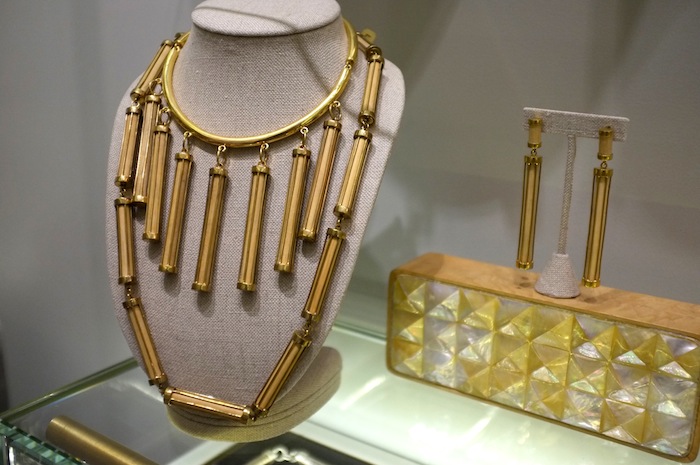 6. What is your fashion pet peeve?
Extremes.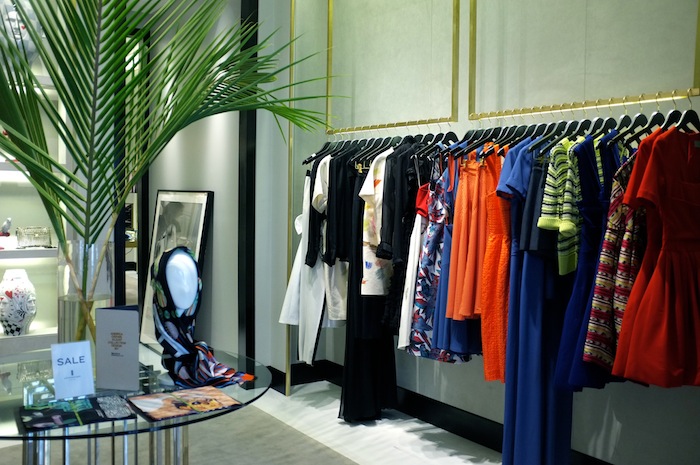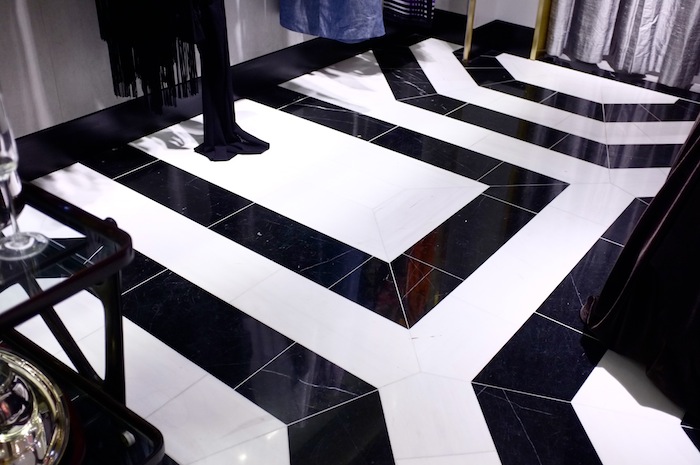 7. I'm always curious about how people live… What is your home like?
Comfortable with a lot of character.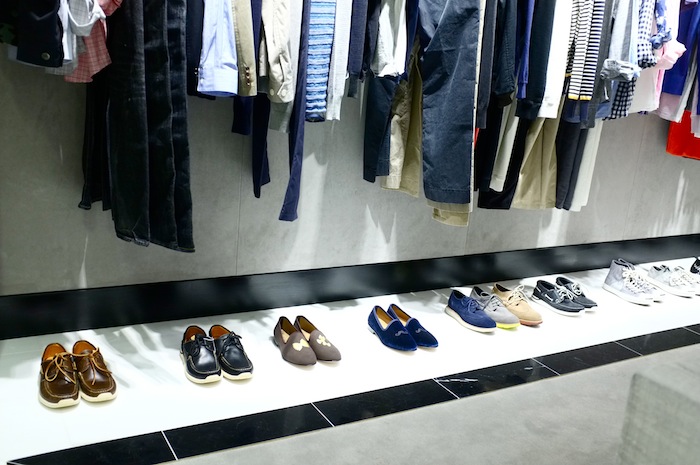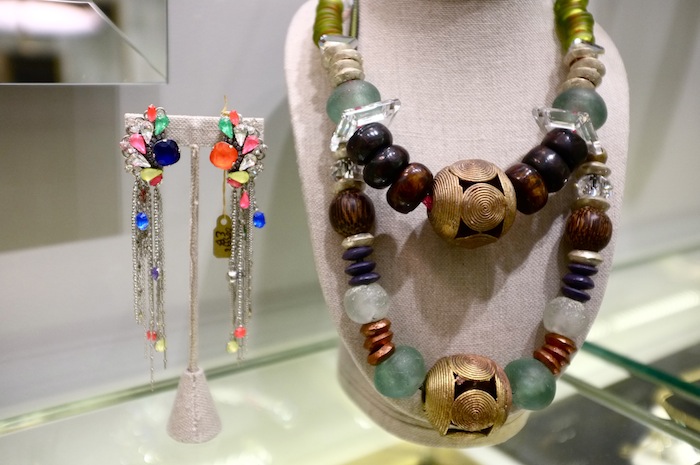 8.What are you most proud of since opening night? What are you most excited about for Fall 2012 and beyond?
I'm proud of my Fivestory team, they really hold this all together.
Oh fall is going to be AMAZING! We launch children's and mens and have a whole new lineup of brands: Balmain, Hakaan, Chalayan, Versus, Peter Pilotto, Creatures of The Wind, Anthony Vacharello… Too many to name, you'll just have to come and see for yourself!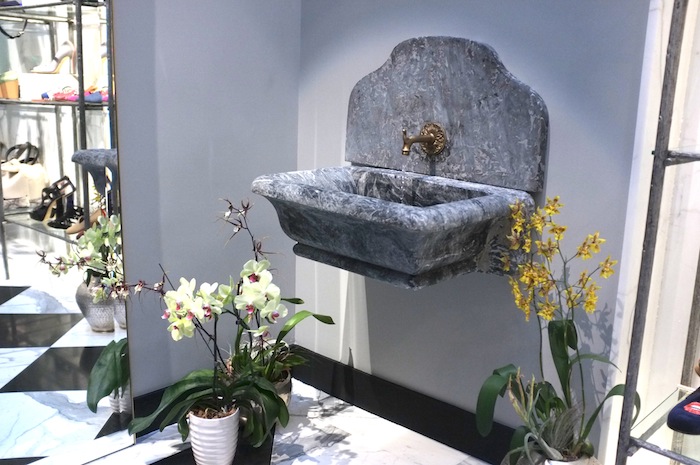 FIVESTORY
18 EAST 69TH STREET
NEW YORK, NY 10065
(BETWEEN FIFTH AVENUE
& MADISON AVENUE)
TEL. 212 288 1338
MONDAY-FRIDAY 10-6PM
SATURDAY 12-6PM
CLOSED SUNDAY