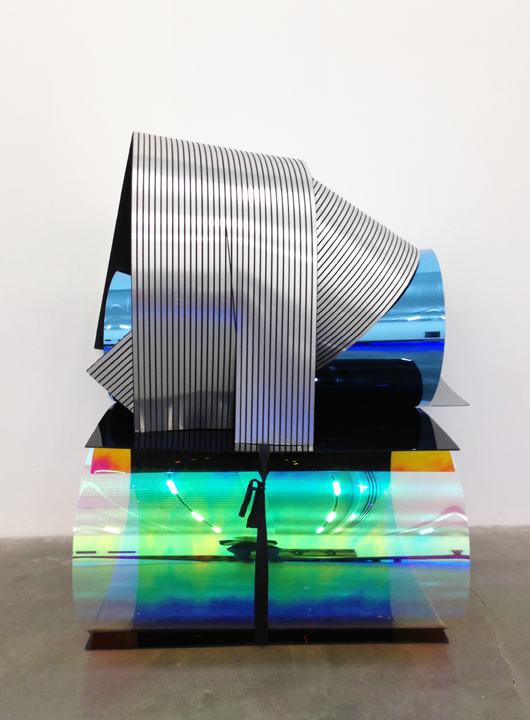 I don't know what it is, but I like it.
Well, I actually do know WHAT it is, its the work of artist Julia Dault, a Brooklyn based artist Parson's faculty member whose painting I featured yesterday.
Today, I'm posting her massive sculptures that have names like:
Untitled 17, 11:00 am – 4:00 pm, January 20, 2011 
And are made of things like:
Plexiglas, Formica, Everlast boxing wraps, string.
There is something so effortless about them. We've all rolled up a magazine, a canvas, an oaktag, tied it with a rubber band or string maybe… but Julia has these fantastic and giant sheets of plexiglass and formica that are tied up in such a beautiful way, and the feeling and tension like they are about to burst open is what I like about them. Intriging.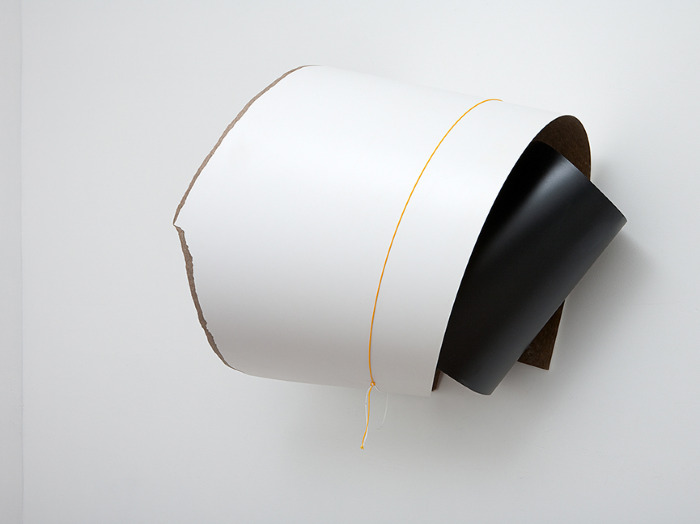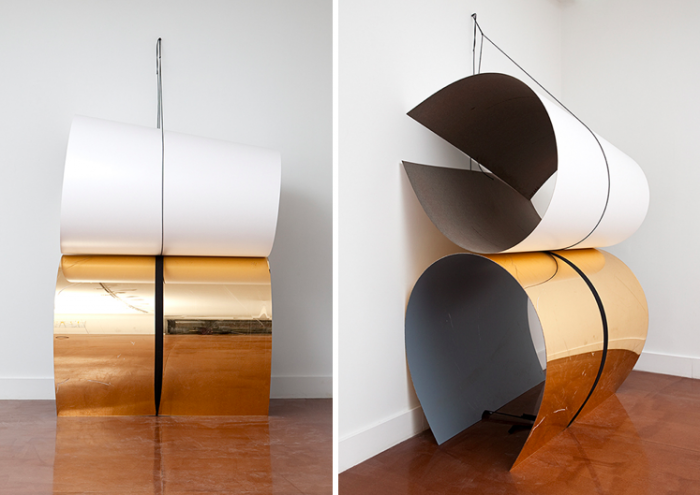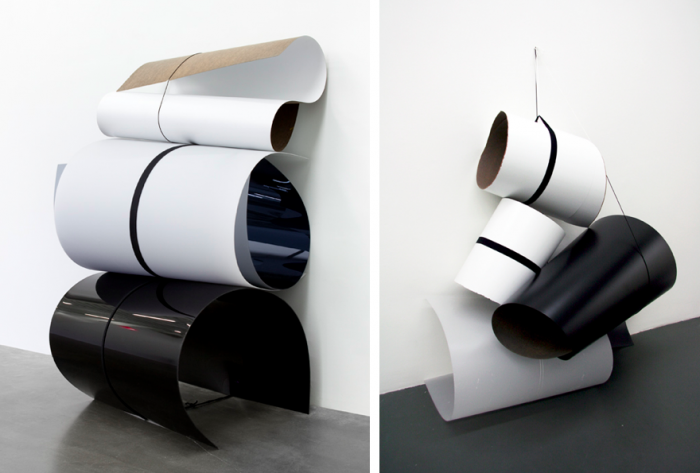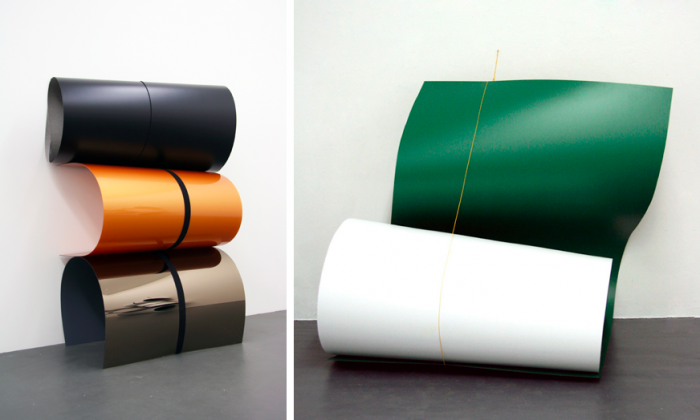 I really love how they are strung to the walls.
She also does these cool paintings on vinyl and other fabrics that she hangs and drapes in various ways.  I really love the exploration of draping and rolling mixed with the painting. See more of her cool stuff after the jump.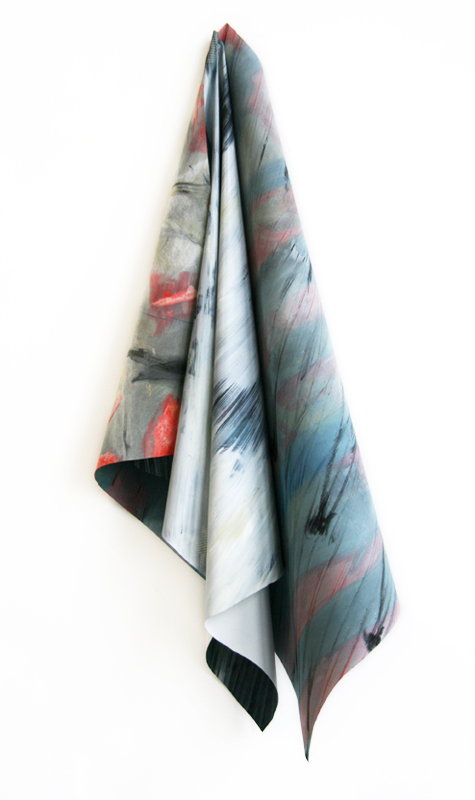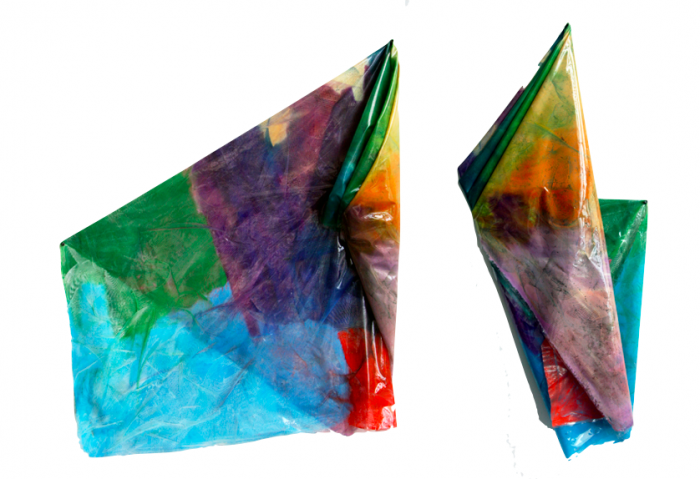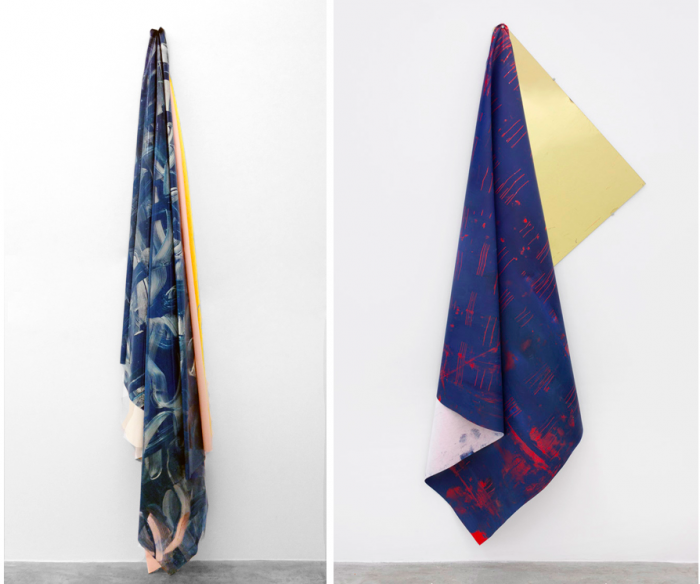 Here's some of her more traditional work, paintings: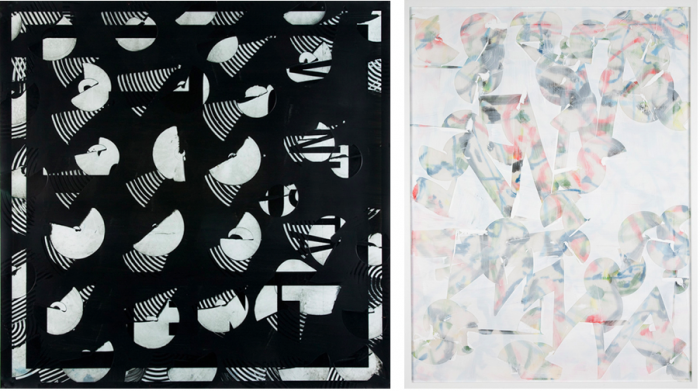 So, like I said, I really do know WHAT this is, but I don't know why it is, or anything else, except, ME LIKEY. ME LIKEY A LOT.
I think I need to make more art that isn't strictly painting and is more like sculpture.
All photos via Julia Dault.com