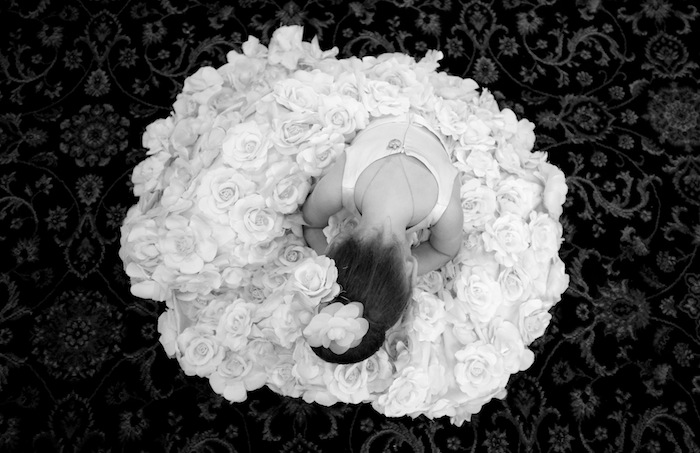 I'm still recovering from my sister's wedding last night- but in the meantime you can enjoy this shot of Cookie in the heap of hand made silk flowers that was her dress!
Many thanks to my friend Gloria who lent me the dress, and to the M&J Bridal Salon for supplying me with heaps of new flowers.
Congrats to the happy couple!