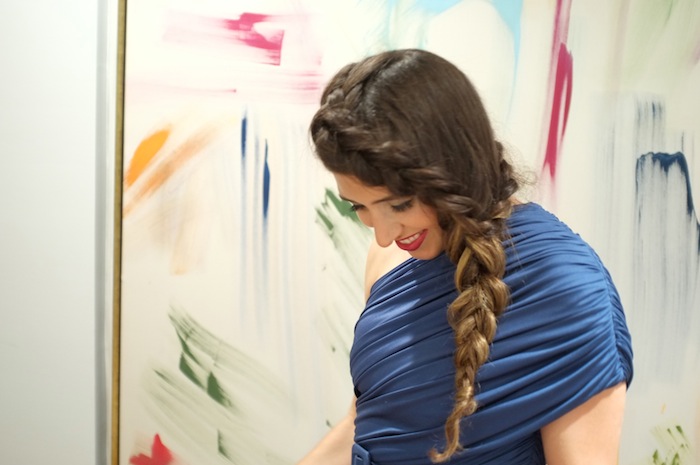 I'm sorry for not posting yesterday, it was a crazy week: last day of school for Cookie, tying up loose ends in the city, and then, my girlfriend Leandra's wedding! While I was having my hair blown out by my amazing hairstylist Anita, I started searching pinterest for cool braid ideas. I came up with the idea of the braid because, I wanted to do my hair somewhat back/to the side because of the one shoulder dress and how thick the material is, but I didn't want to do something so fancy or serious. Hence, the braid. I love a side braid, even when it's not a fancy one… but this one was really awesome, Anita nailed it!
I instagrammed more photos of the dress & hair etc… you can see HERE.
Have a great weekend everyone!