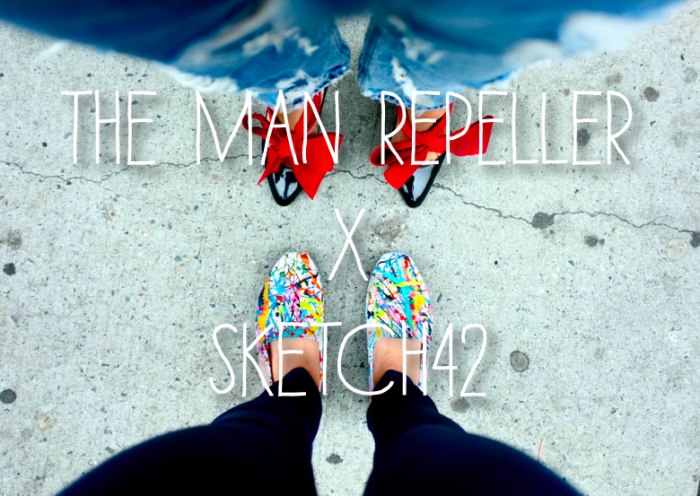 My friend Leandra, of Man Repeller fame came to me with a little project idea… A pair of never hit production Chloe pumps crossed her path, and she had the Eureka! moment all of us crafters have had at one point at another: The "I COULD DO THAT" moment. So we had a little DIY for Duh-mmies date at my apartment and made a project!
The results are pretty stunning and their goodness is twofold: 1. They were the easiest things in the world to make and 2. They look SO LEGIT.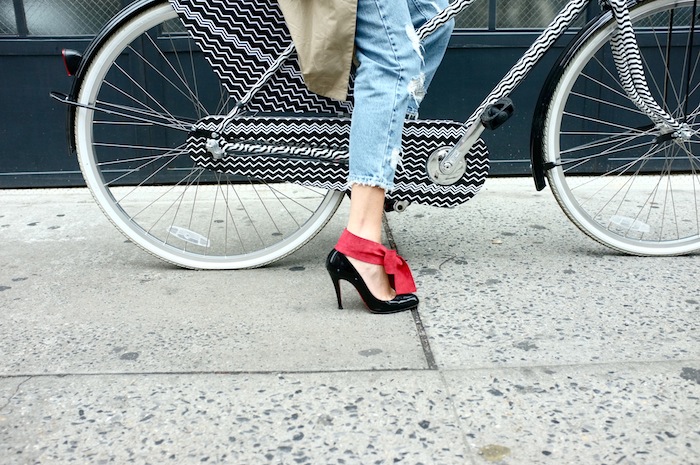 And no it's not lost on me that she is wearing a pair of elegant Louboutin DIY'ed pumps and I'm in my painted Tom's.  We are who we are. She's one of the few friend's I have that inspires me to wear heels to lunch. (And I gotta tell you, I think it works… Dress for who you want to be?)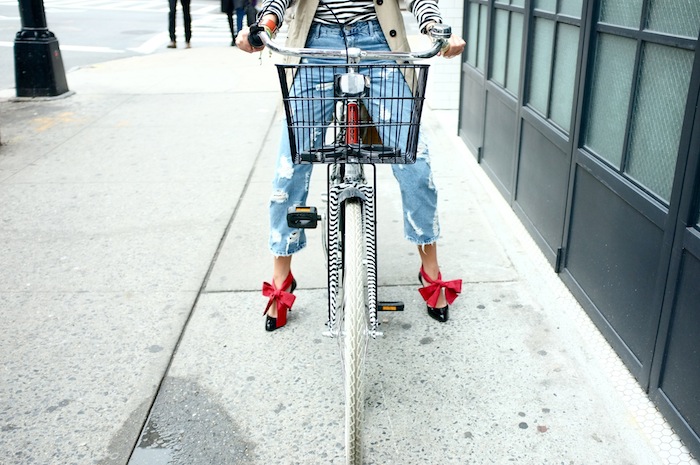 Hit up Leandra's blog to see more of the project… The inspiration, the fun with glue guns…etc… We used red leather tape from M&J, but we used the suede side.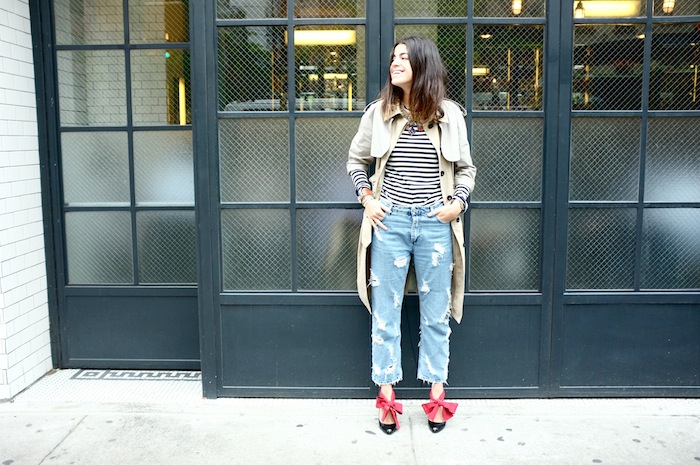 And thats the money shot…
They are just too good. I must admit, I was skeptical about those Acne jeans when they first hit the internet and Leandra told me about them, but now I must say: MAJOR. I think I need to DIY those next.  And also, my photos look awesome, too… I wish I had the foresight to be in some!
Check out the rest of the collab HERE!