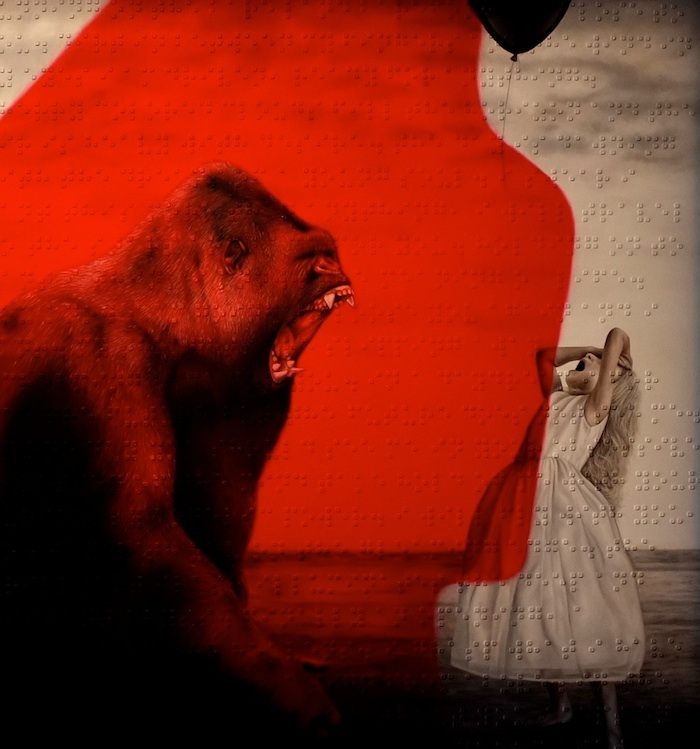 Last week, a friend of mine told me he'd just attended a really cool art opening and showed me some photos on his iPhone.  A few days later, I just happened to be walking in the Meatpacking district, and I stumbled upon that same exhibit! It's the art of Roy Nachum, and the show is entitled Open Your Eyes.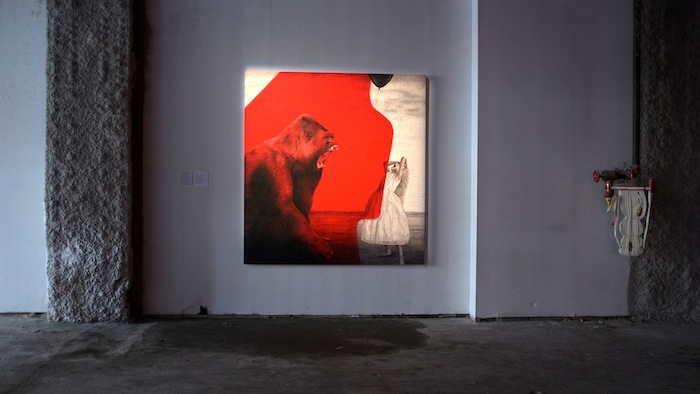 The show was divided into 4 sections and explored Nachum's signature themes of perception and vision, blindness, illusion and reality. All of his work is painted onto canvas in which poetry written by the artist have been transcribed in braille. My favorite series represented was "Parallel Realities". This series features a vividly drawn animal interacting with a human as well as color fields in washes… This girl with the gorilla and the balloon… wow. My other favorite is the giraffe painting, below. Look at the close up! I think that in the case of the gorilla and giraffe paintings, the braille adds SO MUCH to the work! It seems aesthetically purposeful.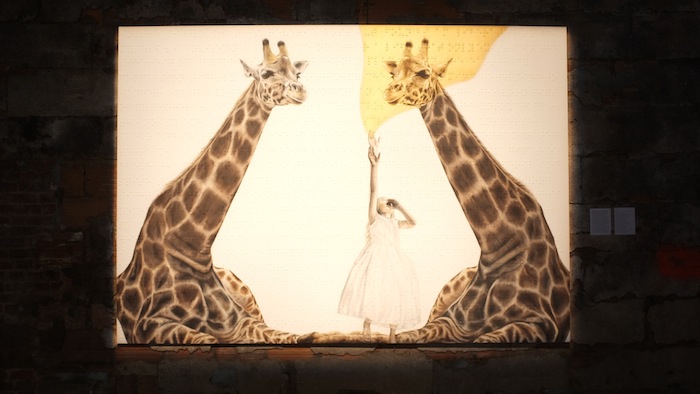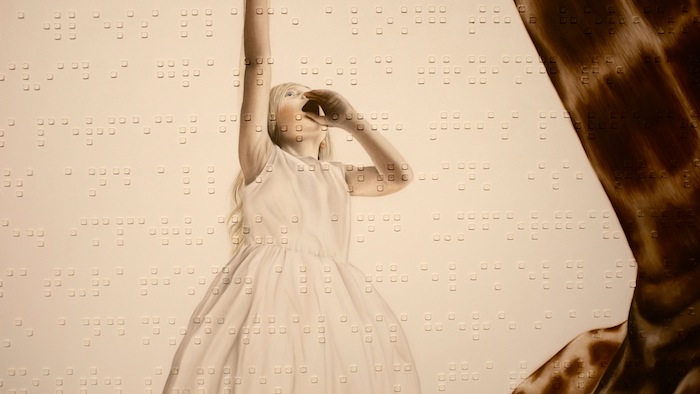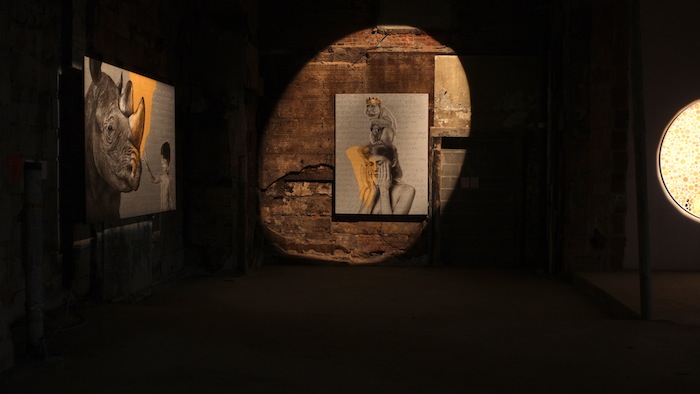 Another series that I thought was interesting was Color Blind. The round paintings are based on the tests for colorblindness and apparently those who are colorblind can't see the images of the women.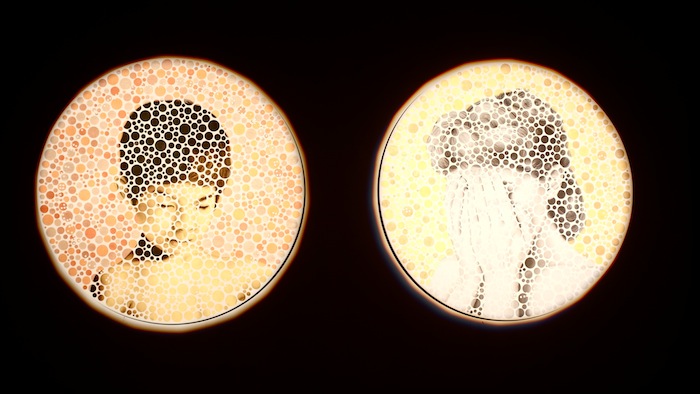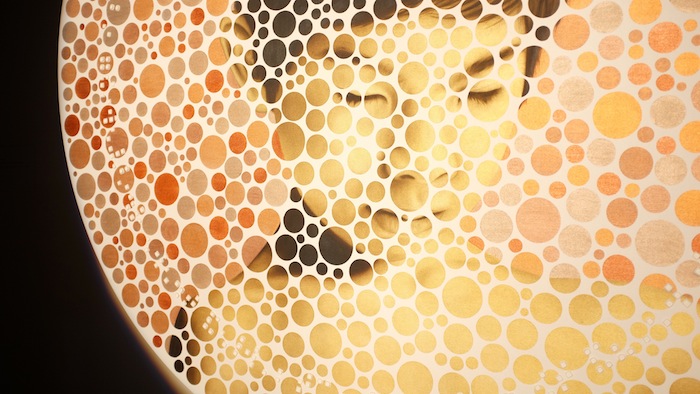 There were two other series Invisible Mirrors, not pictured, and Sea of Crowns… which is a sea of crowns below hanging red ribbon.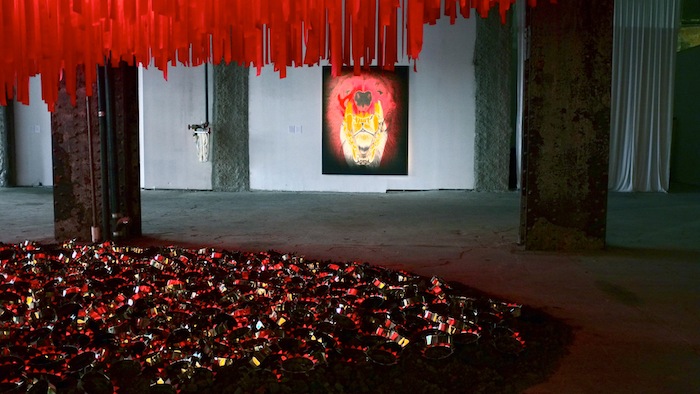 So what do you think? Any favorites? Does the show make you question the subjectivity and vulnerability of our vision and perception?
Have a great day everyone!
MAY 11 – JUNE 11, 2012
JOSEPH NAHMAD CONTEMPORARY
450 W 14TH STREET, NEW YORK, NY 10014