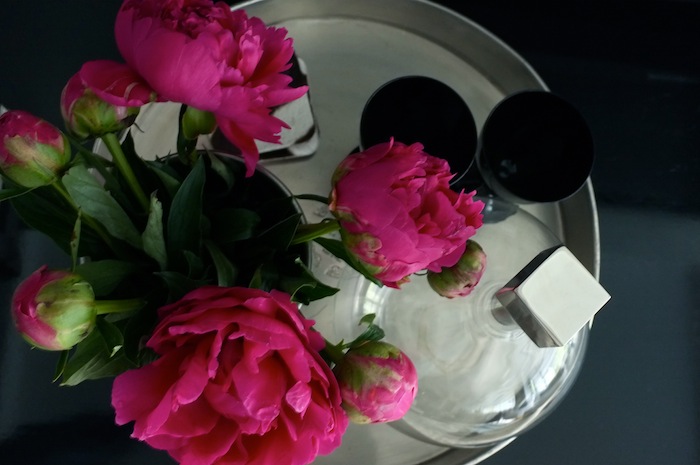 The best thing about photo shoots…. are the left over flowers. A little iPad magazine interviewed me yesterday and took a few photos in my apartment… Nothing crazy, not like the Rue shoot which took all day… At the end of the day, I went around snapping photos…

Peony season is the best, isn't it? See that metal container they are in? Its actually a cooking utensil holder from my kitchen. I left all my vases at the bachelor pad after the photo shoot, and so I had to improvise!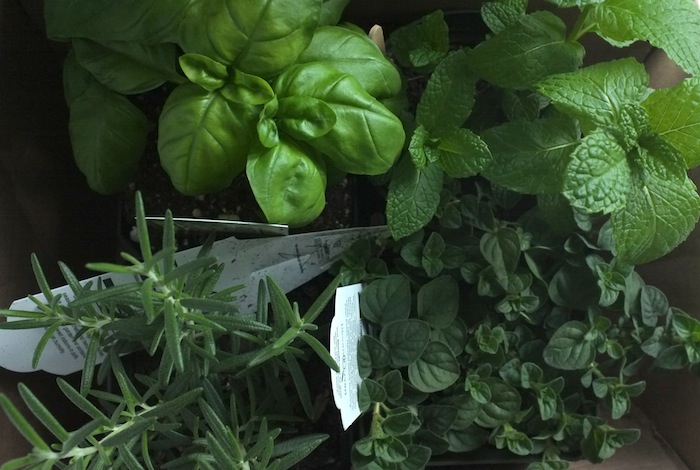 Herbs I bought from the farm the other day, and I plan on planting them in a terrarium, like last here. See HERE. (Sorry, I was directing you guys to a post with defunct photos. Trying to figure out what happened!)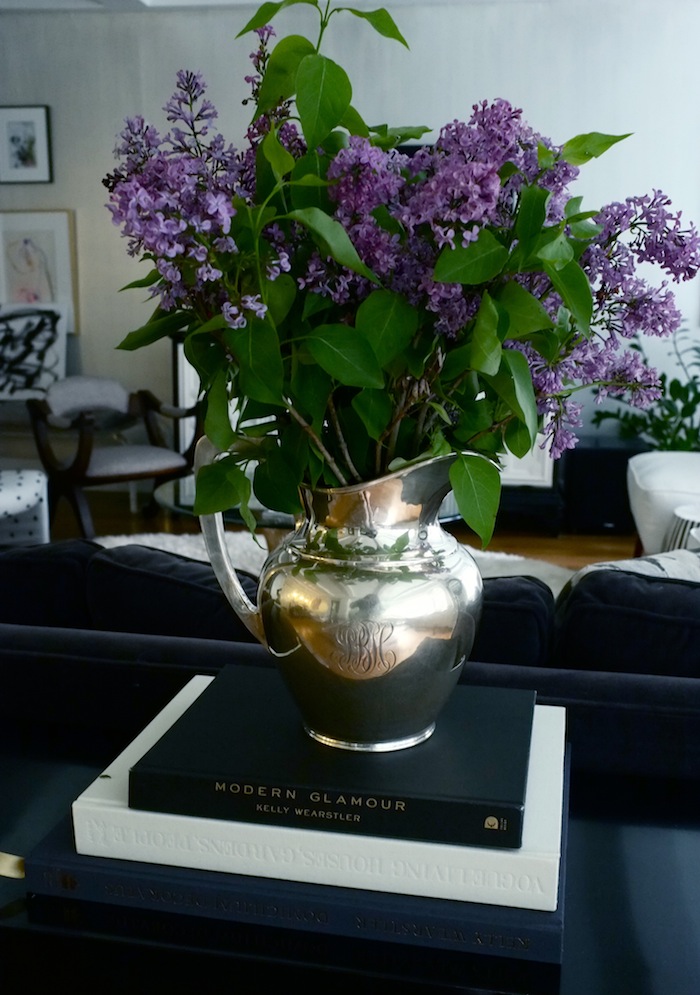 Lilacs in an antique sterling pitcher that I received as a wedding gift. Another improvised happy accident.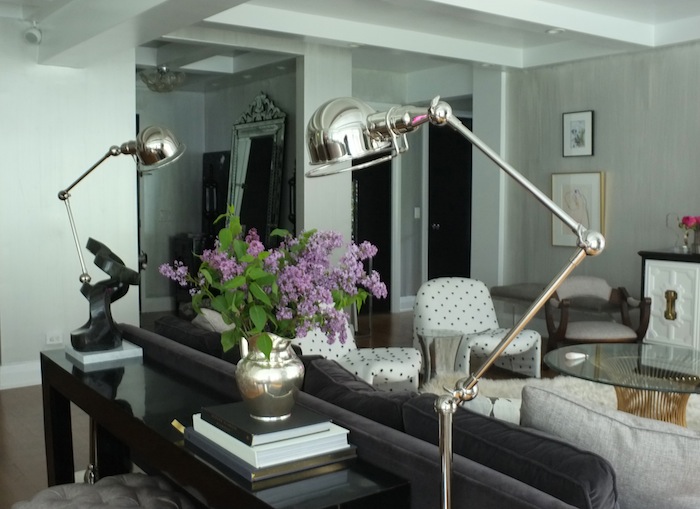 A little shot of the room, and in case you need more evidence for the glory of black doors, I'll post more pictures of those. Also note, baby cream on table, Cookie's art on the wall in frames looks pretty good. BUT I have a massive piece coming for over there. Also, yes, I am a chair hoarder and it has to stop. Go ahead, buy my chairs! (Also, this photo is a little weird because it was so dark when I took the shot, walls look different than normal.)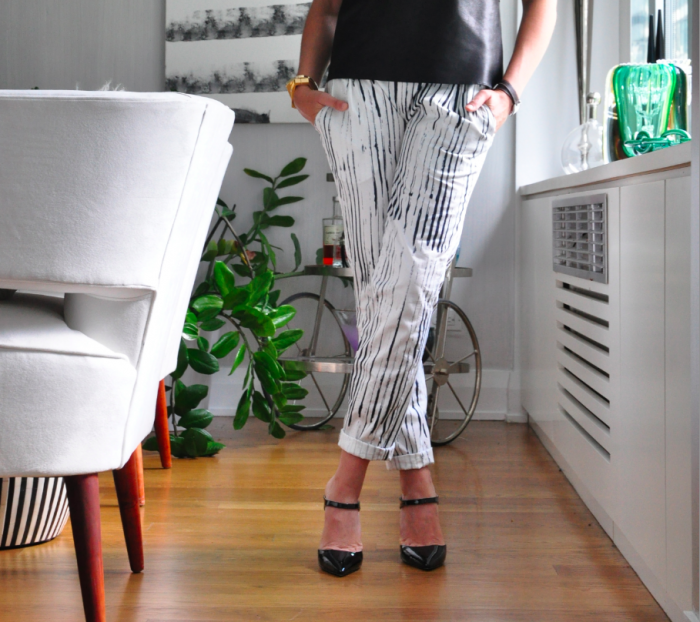 Last, Kelly Wearstler pants that I paired with my favorite shoes ever by Prada and a black leather shirt. And incidentally this outfit took me from day to night, I wore it to a Decoded party.
I am SOOOOO not a photogenic person. I HATE having my photo taken, and in my family albums, it looks like I don't exist (I take pictures of everyone else!)… but its kind of fun to be forced to do it. And I can't wait to have an updated headshot that isn't from when I was 8 months pregnant! (The only benefit to that is that faces look less wrinkly at 8 months pregnant.) I also made sure to have my hair curly for these photos.
So yea, can't wait to see em!
(Also, there is this new site called Threadflip, I'm selling some clothes and DIY's on it…)