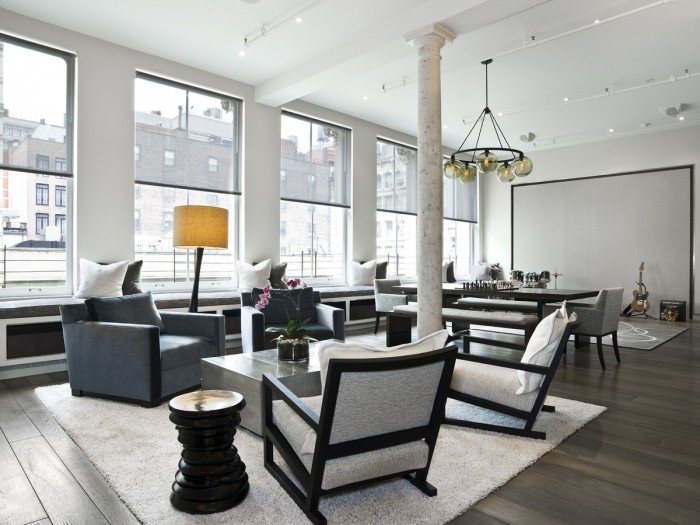 FreshDirect founder Jason Ackerman's Soho Loft.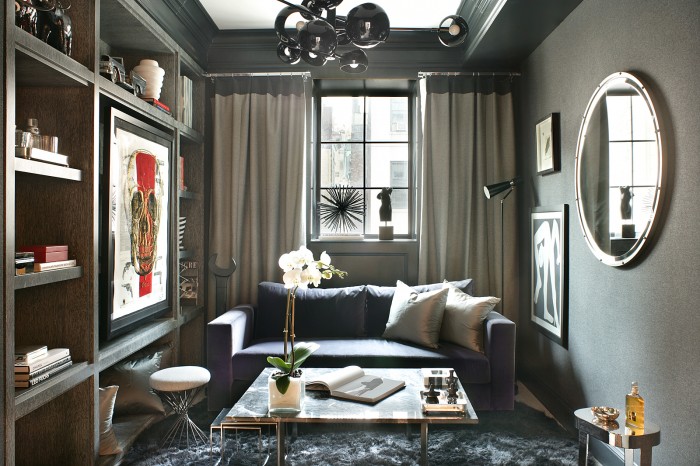 The Holiday House, Bachelor Pad.
You know when you are aware that somebody does something, but you never really look into it or come in contact with that something? Well, I was aware that my friend Edward Yedid was an interior designer and a partner at GRADE, but since I hadn't seen him in some time I managed to miss all this! Then a few weeks ago his work popped into  my inbox via various spreads in NYMagazine and Curbed. I was SO impressed, that I called him right away to congratulate him and arrange a little something for Sketch42.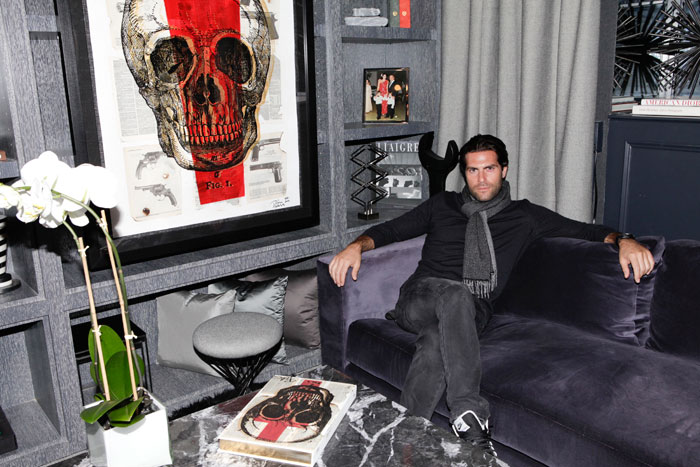 Edward at the Holiday House Event.
Edward and his partner at GRADE, Thomas Hickey met at Parsons in 2003 when Hickey was Edward's professor. Edward approached Hickey about starting his own firm. Hickey laughed it off at first, but Edward persisted and after graduation they began working together. They've since become partners at GRADE, their design and architecture firm that now staff's 15 in house designers and boasts a custom furniture collection. They've since designed spaces all over the world, including everything from apartments, to houses, to retail spaces for companies like Tiffany & Co and Victoria Secret.
When looking over GRADE's portfolio, I was particularly struck by their take on the modern family home in Manhattan. Obviously, that's because I have a young family and live in Manhattan, but its ALSO because the GRADE team is really amazing at designing homes for families… I'm particularly in love with every single one of those kids bedrooms (which they design around the children's interests: airplanes, skateboarding etc)… and the photos of the GRADE take on the "Bachelor Pad" for the Holiday House this year.
I shot Edward a few questions about his work, aesthetic, likes and dislikes. Hope you enjoy!
1. What's the GRADE manifesto, if you had to have one?
We design each project to be specific to the client and their lifestyle while maintaining our overall aesthetic.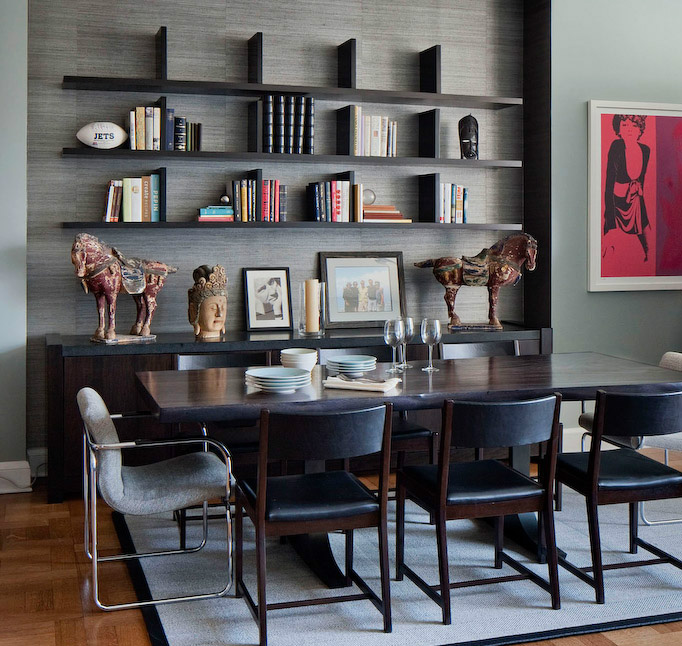 A rental apartment in NYC
2. Your aesthetic  is decidedly crisp, what are some ways that you infuse warmth into a modern interior? any tips for those who want a minimal home that doesn't feel cold?
Our color palettes are generally white based  - so we use rich materials like silk, mohair, leather, custom stained woods and metals to add depth and clarity.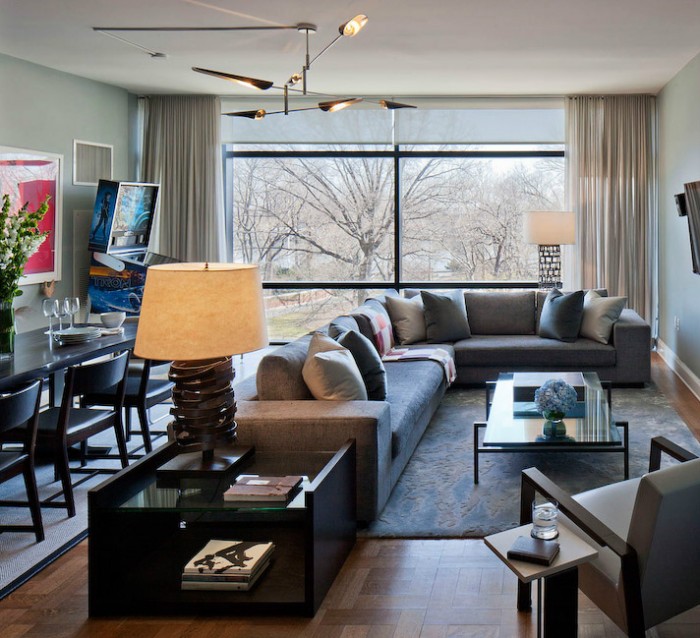 3. When starting a project, where do you find inspiration?
It's endless…everything we experience on a daily basis contributes to our designs….travel expands this even further.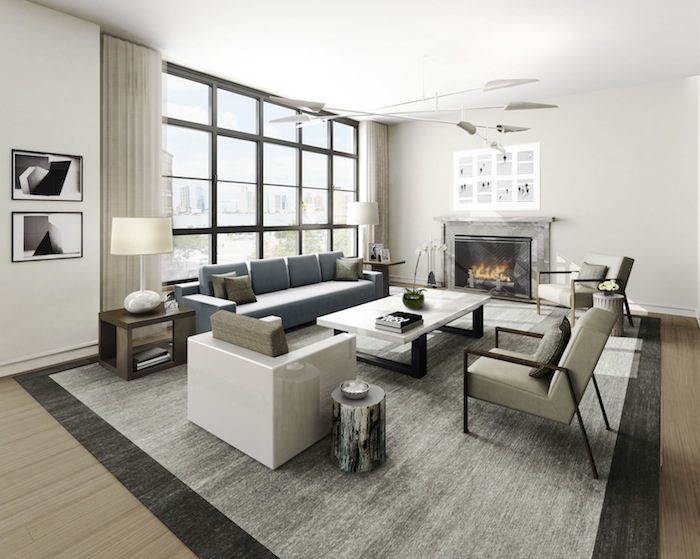 4. How do you guys like working in a team, can you describe the dynamic?
Tom and I lead the design and we have an amazing team that is able to translate and develop our ideas into inteligent, elegant and fresh looking spaces.
5. I want to see how you live… a designers home is like is calling card: how would you describe your personal style and how does that translate to your home? Do you decorate for yourself differently than you would for a client?
The design of my apartment is a direct reflection of my personal style and character (photos to come soon).  When my clients ask what I would do if it was my home – I tell him it's not – would they want their home to reflect that of a 33 yeard old bachelor…
(Didn't I say channels are the new tufts?)
6. What are the 5 things that every interior needs?
Inspiration, clarity, style, sex appeal.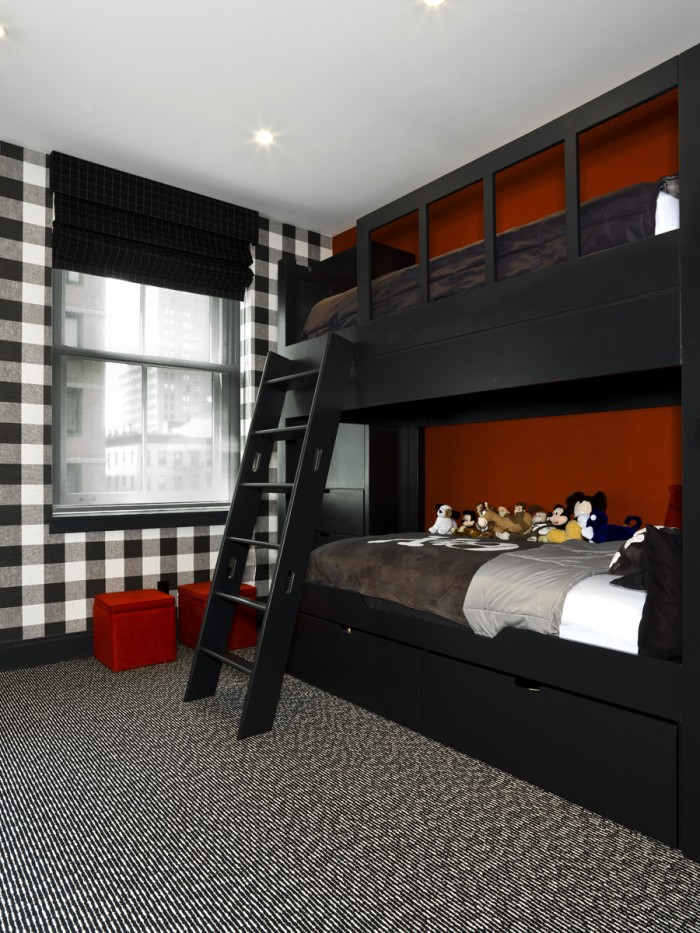 8. Grade does very sophisticated homes for young families…you seem to keep to a monochromatic scheme in the communal rooms and yet you let the colors explode in the kids rooms- and you do color so well! have you done any projects with colorful common areas? why or why not?
We like to use color strategically and elegantly – in details, art & objects…most of our clients feel the same way – kids, however, need to be surrounded by fun – so we give it to them.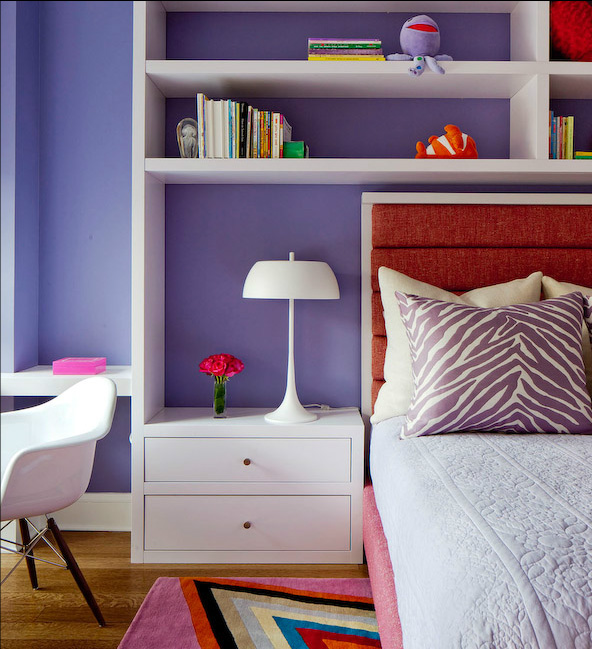 9. Some designers love to decorate kitchens, others love bathrooms or bedrooms… what is your favorite room in the house to design?  
I think we enjoy all of them….kitchen and master bath usually allow the most opportunities and the powder room is usually the hidden gem…they're all good.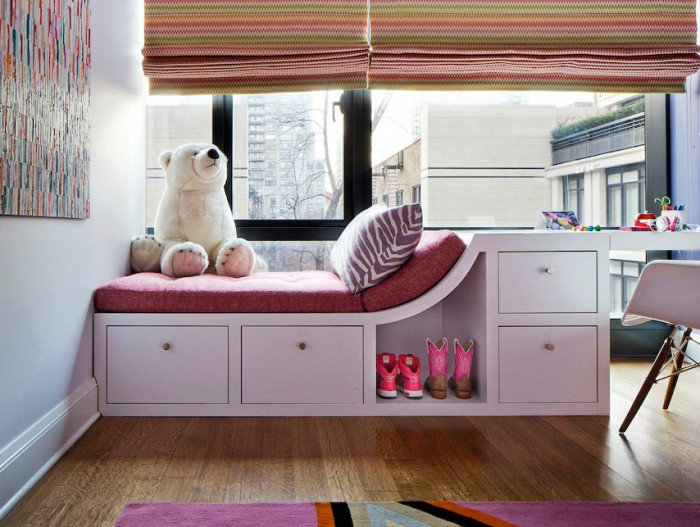 10. What advice can you give designers who are just starting out? aside from don't do it… (haha).
Be honest and take care of your clients…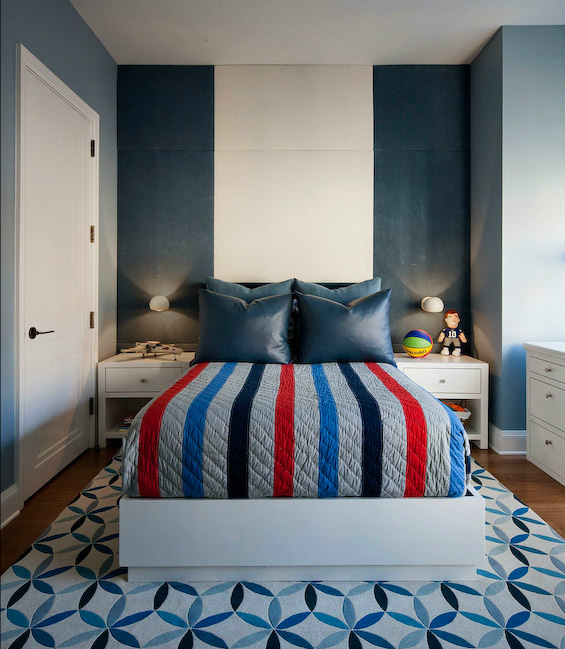 11. If there is one thing to invest money into in a home, what would it be? What should a person splurge on if they can only afford one expensive thing?
The architecture…If you can only afford one expensinve thing – buy a painting.

12. What is your decorating pet-pieve?
Decorating…we are designers.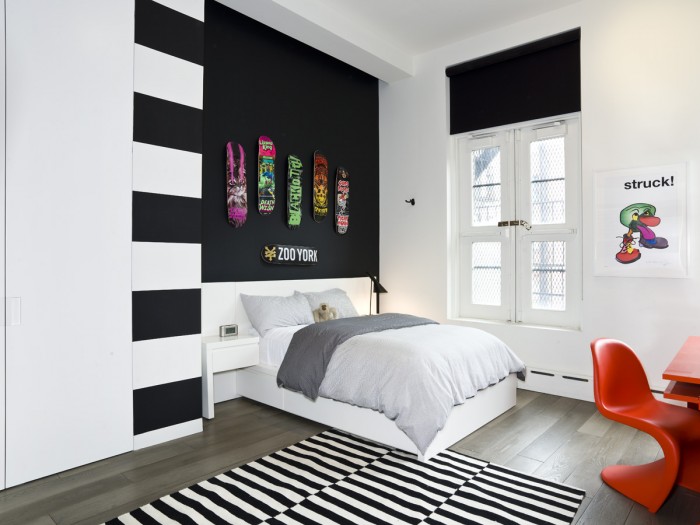 13. Any advice for do it yourself designers? How can the general population make their homes more interesting and beautiful, in your opinion?
Stop getting your ideas from quick fix tv shows.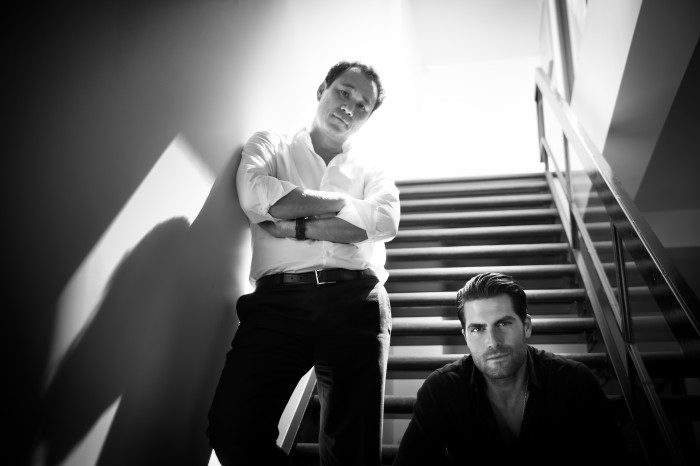 Thomas Hickey & Edward Yedid
HA!
Have a great day everyone!
Photos via GRADE.