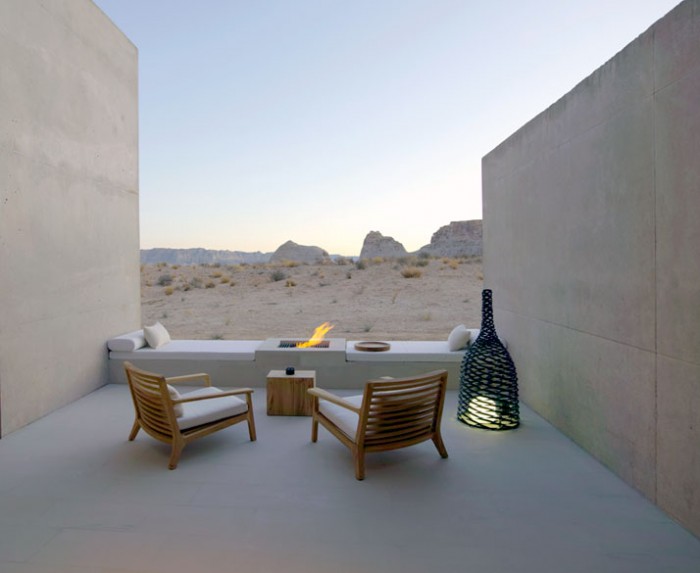 Holy crap, I think my brain just popped. Someone that I follow on Instagram just went here, to the Amangiri in Canyon Point, Utah It's situated in the  Navajo Desert against the natural rock formations of the Four Corners (the region where Utah, Colorado, Arizona and New Mexico meet).
I've been looking at these photos for days and emailing them to my husband randomly throughout the day. I guess it's fitting that I'm posting desert photos considering it's the evening of Passover tonight… you know, when our forefathers spent  40 years in the desert, wandering! Only, Im guessing it was not *quite* this comfortable.
This is a fantasy land… It's so good, I can't believe its real.  I've officially just added this place to my bucket list. Some version of Arizona has always been on my bucket list, along with a cross country road trip. We drove the up the California coast last spring and it was unforgettably awesome. The majesty of America is something I think I've somehow overlooked. I've traveled way more outside the US than I have inside of it, and man, looking at these photos, that seems like a shame.
The Amangiri is part of the Aman group, and the name means Peaceful Mountain. It's nestled in a valley and it has sweeping views of the canyons and plateaus. The architecture was done by Rick Joy, Wendell Burnett & Marwan Al-Sayed, the interiors were done by Caterina Spies-Reece of CSR Design  / Amanresorts. The hotel, made of bold concrete blocks, and slightly informed by traditional Native American design. I think the architecture is so triumphantly minimal, so respectful and reverent to  the landscape, it's breathtaking in every way.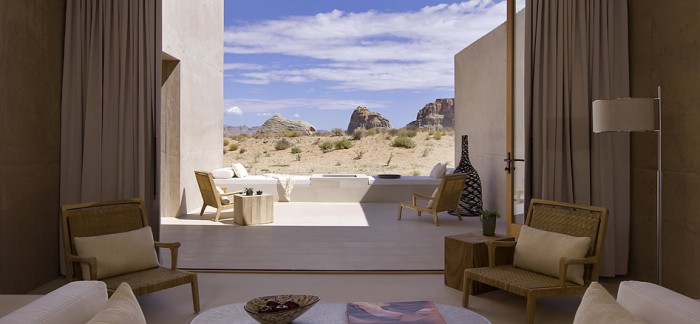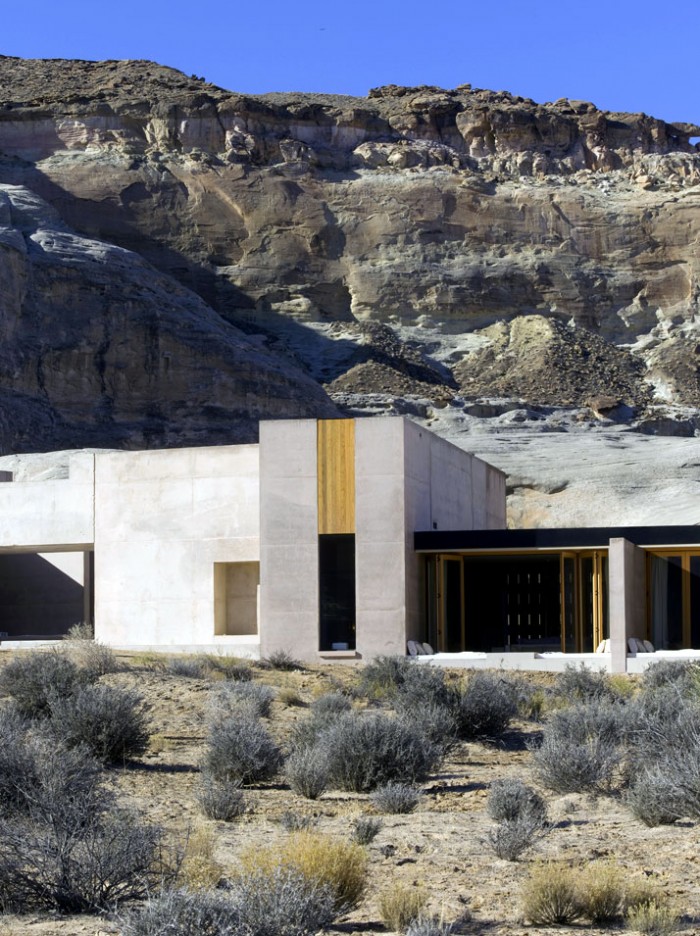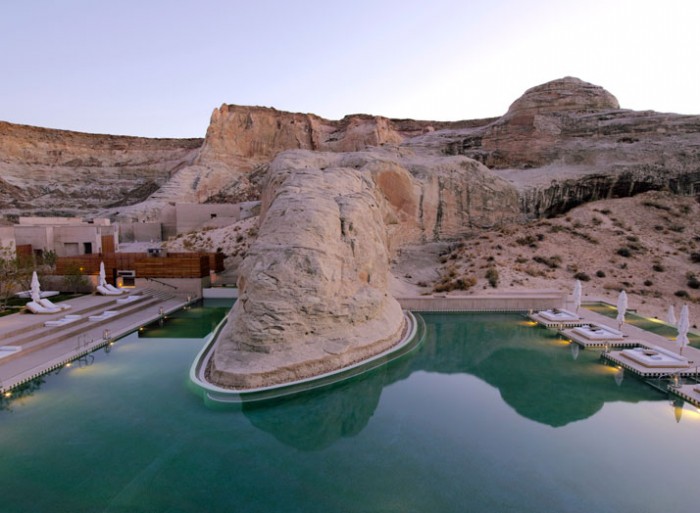 I went a little photo happy on this post, I just couldn't limit myself in choosing these photos! See more after the jump…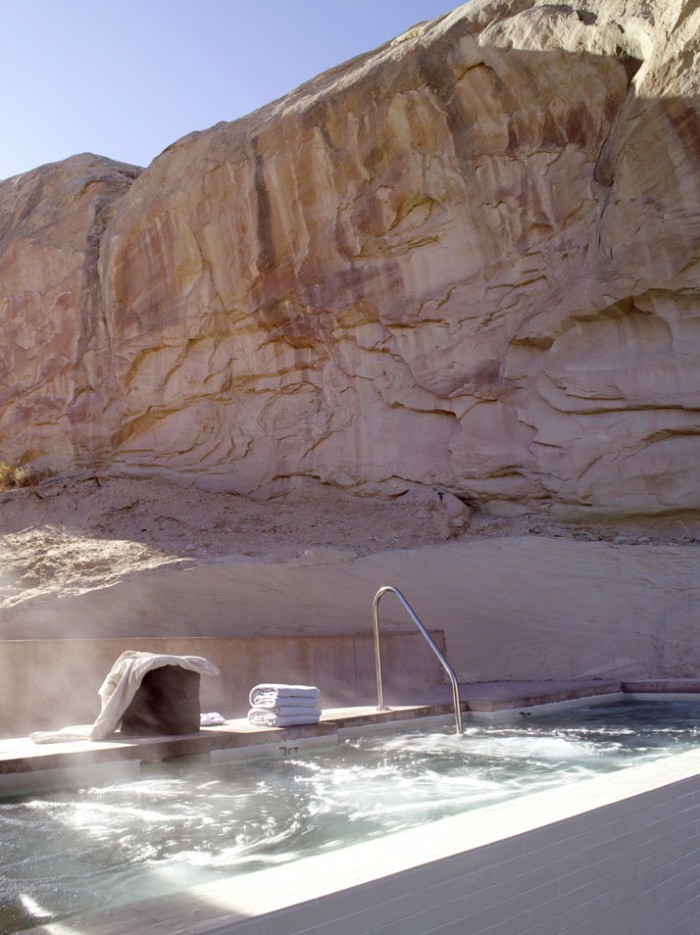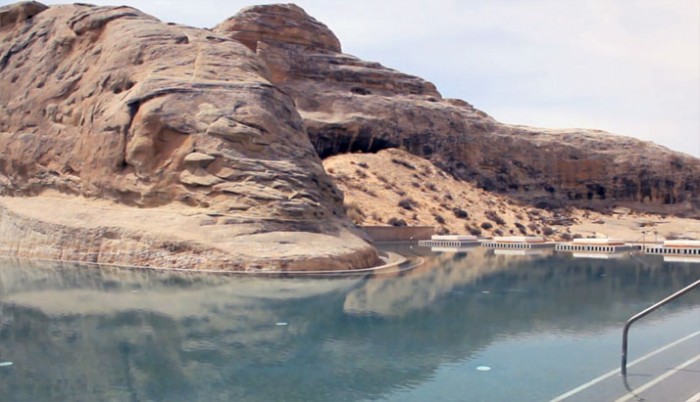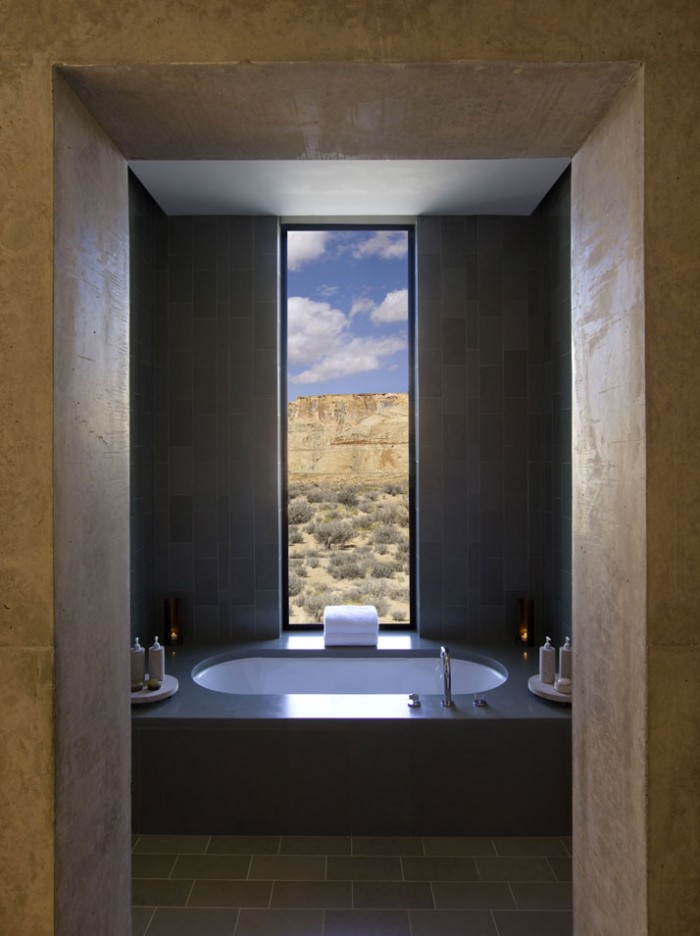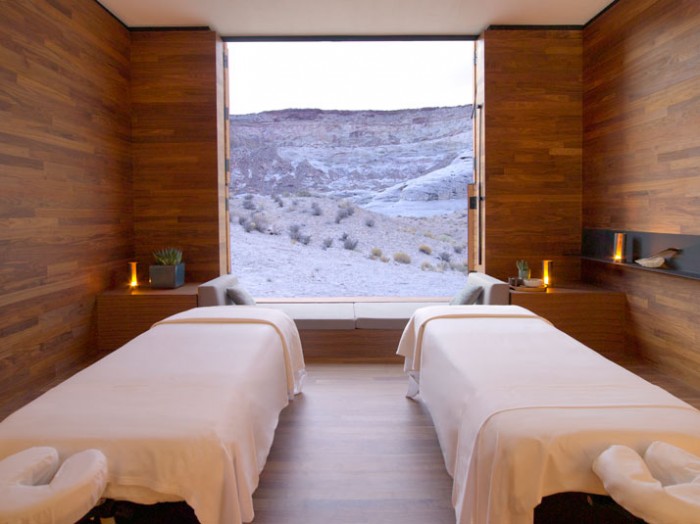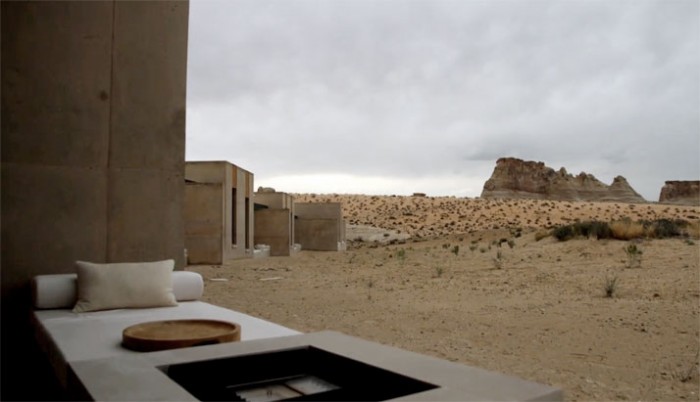 Check out the Amangiri website for more info… and if any of you go or have gone, please let me know!
The American Southwest is so what I'm about right now… Whats on your bucket list?
Photos via The Amangiri, and Yatzer.