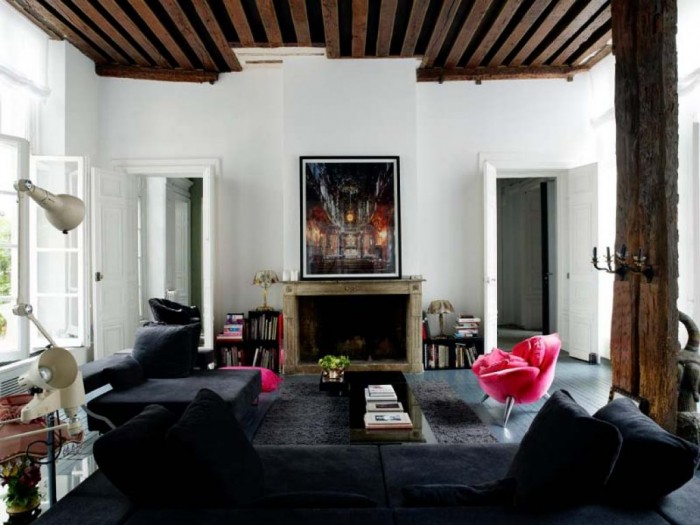 What would the internet do without quirky parisian apartments? Would it shrivel up and die without the whimsey  and quirk of the under-cooked cool-kid decorating of  The Paris Apartment? These apartments always have great architecture that makes some of us New York condo dwellers shrivel up with we-live-in-a-box jealousy. And because of said great architecture, not much needs to be done. You don't need to go all Jill Zarin on an apartment that has wood ceilings that are who knows how high, amazing windows, and spectacular doors.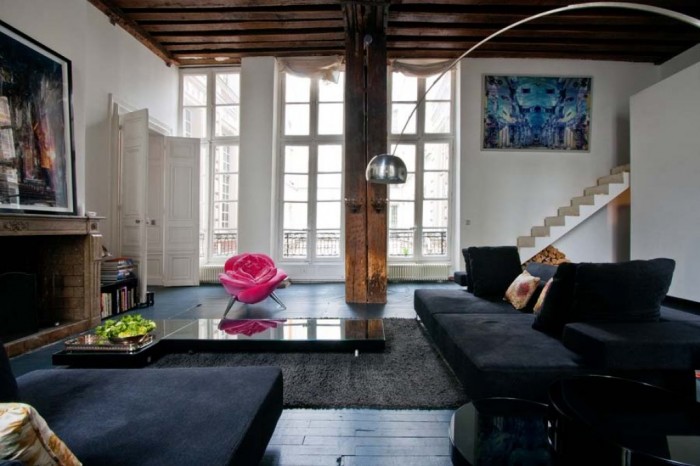 So many choose to go the minimal, quirky route: ( Why hello chair that looks like a Georgia O'Keefe painting…) This apartment really reminds me of the Sarah Lavoine apartment I posted a few months ago. Check it out HERE.
I particularly love a parisian kitchen.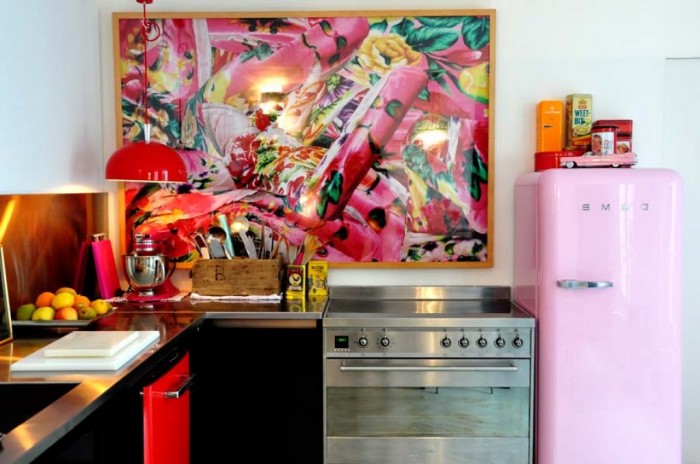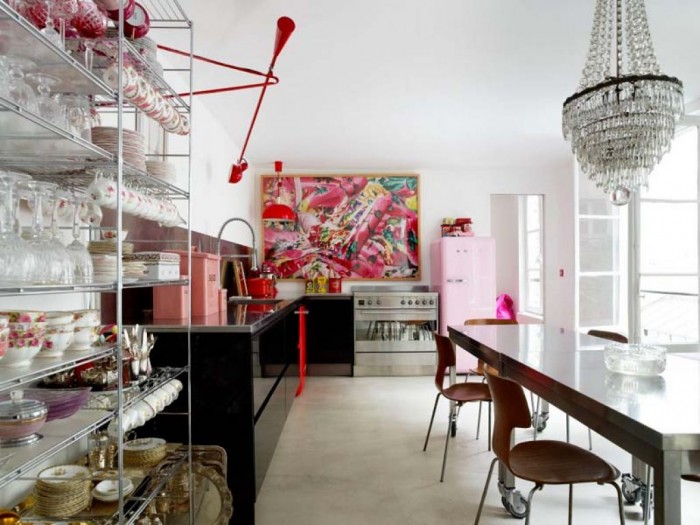 Colors! Cabinetry that just hangs out like furniture and doesn't look built in. Retro appliances, and of course, chandelier and gigantic art piece! The metal shelving for exposing delightful dishes is usually present.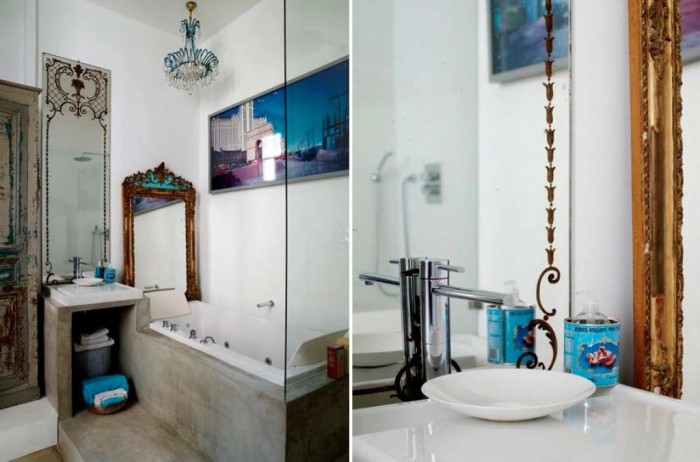 Stylish without looking styled… this is the apartment equivalent of unwashed hair and last night's eyeliner, which could go either way in the awesome department.
The kitchen is BY FAR my favorite room, but I also kinda love the cement surround on the tub… Im not really feeling the bedroom that much, or  the pink chair, but I'm sure living there would be freaking fantastic. What do you think?
Designed by German-French interior designer Josephine Gintzburger via Trendland.