Sometimes I go into neon+primaries+++ color explosion splatter mode… like yesterday, I painted a branch of a tree that Cookie brought home, along with ten other things that people have asked me to splatter.
But then I come home, and the house is a place of cool, calm and collected non-color. There are textures, and reflections and wood tones and warm, but the only real color comes from the art I put in it, (FINALLY hung a new piece in my kitchen area! Wait till you see it up, so fab!), so the general vibe is very monochrome.
This post is a little mental break from the excess of neons, floral, pastels and color blocking with abandon. BLECH! Well, not really a full on BLECH, I like all those things, but  sometimes my mind needs a rest! (Or it could just be that I'm still hung over from my friend's birthday party a few days ago! SHEESH!) So feast your eyes: white tones that feel like the cold of marble, curls and plastic and the feeling of sun on your face, the smell of wet paint, the way a thin cotton shirt grazes your skin, angles, pebbles, leather…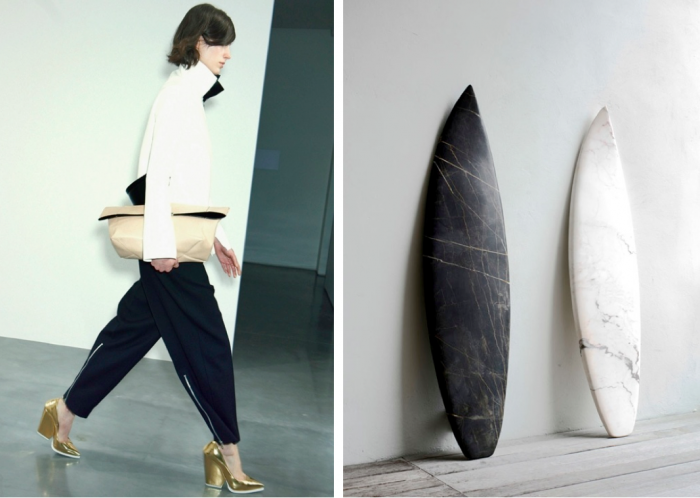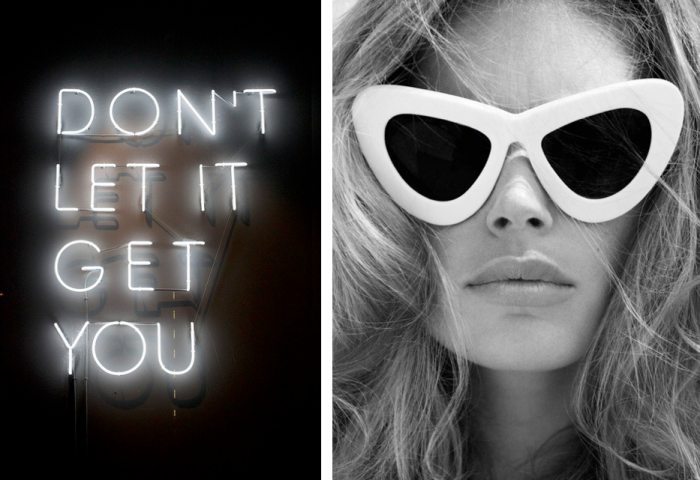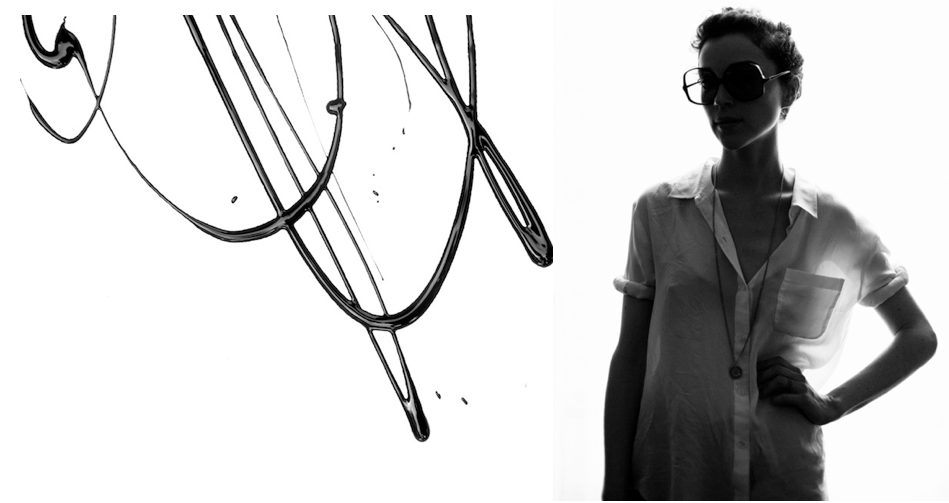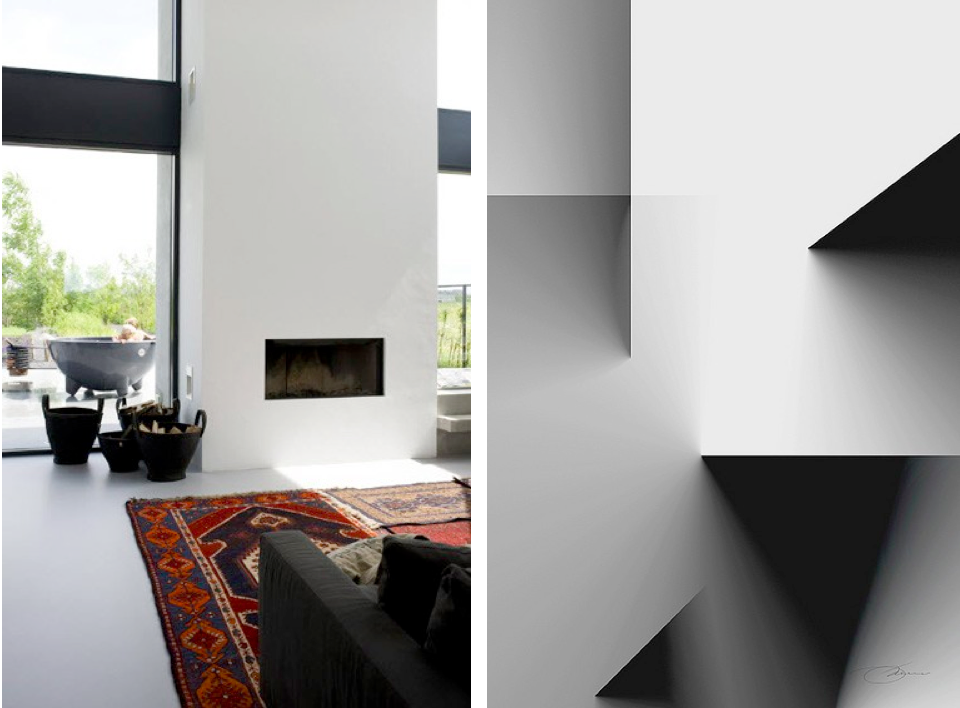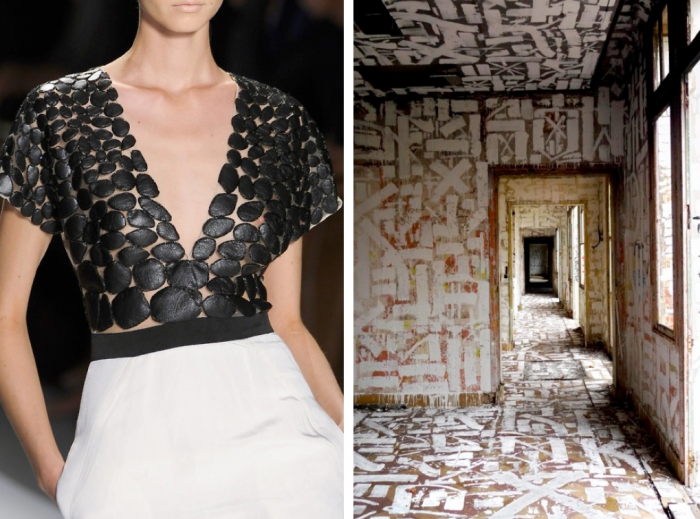 Soothing, isn't it?
Photos: Tumblr, Artist Reena Spaulings at Sutton Lane, Le Dilema,Vogue Loves Me, An Eddie Cohen photo of one of my paintings, Tumblr, Desire to Inspire, Black and White 5 by Jim Keaton, Prabal Gurung, Tumblr
6 Responses to "Palette Cleanser."