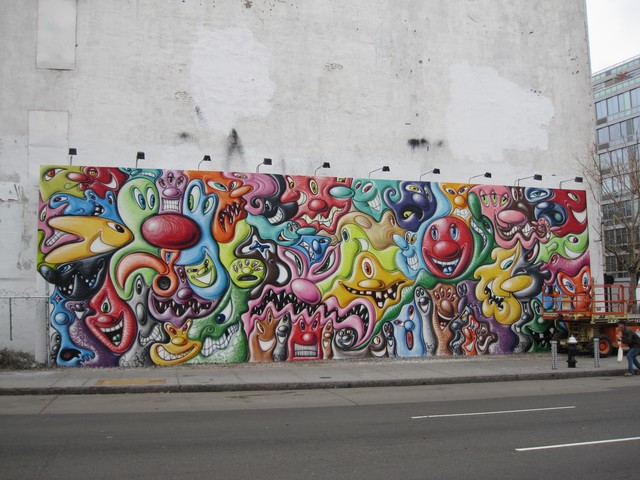 Art on the street…
When the LA based street artist Retna (Warning: link has music. WHY do people do that?!?) put up his latest mural on Houston and the Bowery a few weeks ago, I knew I wanted to do a post on massive street murals.People have been painting on walls since our cave dwelling days, and so obviously, the impulse is still there. Paint directly onto walls. Yes, I get the urge too.  Street artists challenge art by situating it in non-art contexts. The goal is to relate to everyday people, just walking by. And although many street artists have also exhibited in museums and galleries, I cant imagine that there is any greater thrill than plastering a massive public wall with a bold statement.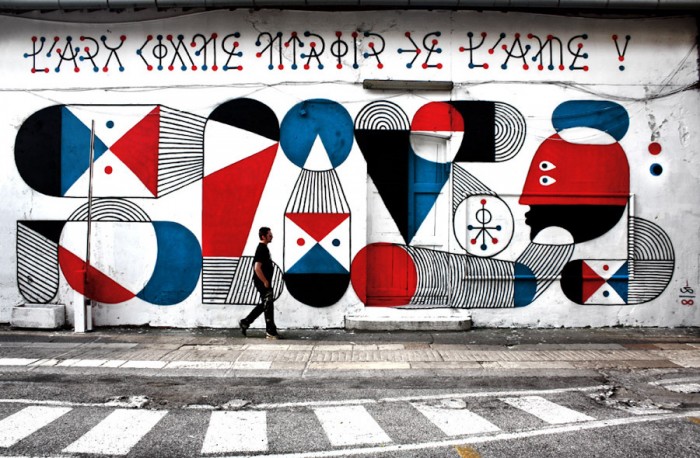 Remed, Italy
When I started flagging the photos I liked around the web, I discovered that the wall on Houston that Retna just painted is no ordinary wall. It was originally painted by Haring in 1982, and throughout the years it has been tagged and retagged. Art enthusiastGoldman owned the wall for years, but it was only when he teamed up with curator Jeffery Deitch and the Haring Foundation in 20 Tony 08, did they legally begin to commission work, including a recreation of Haring's 1982 classic… You can read all about the history of the wall and see its many transformations HERE, and see some of the works on the wall below.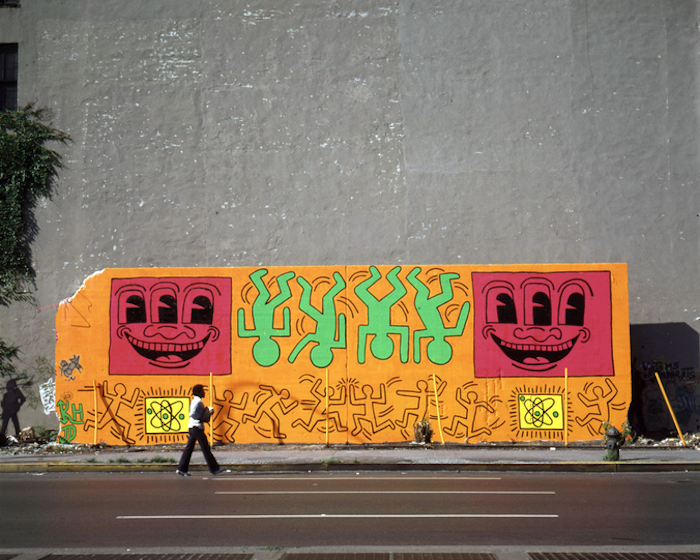 Keith Haring, Houston & Bowery, Summer of 1982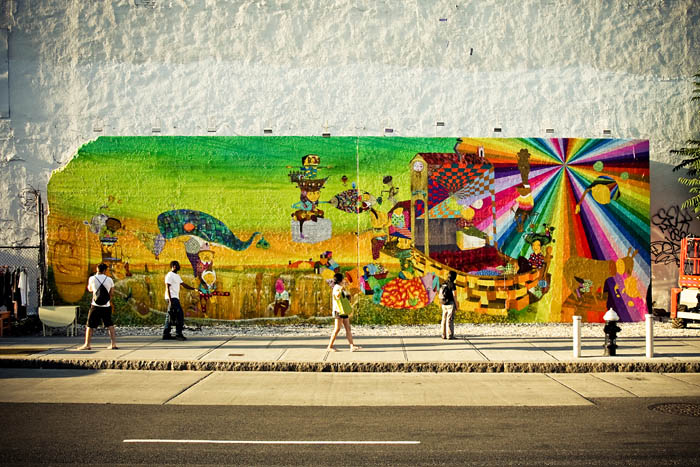 Os Gemeos, Bowery & Houston, July 2009- March 2010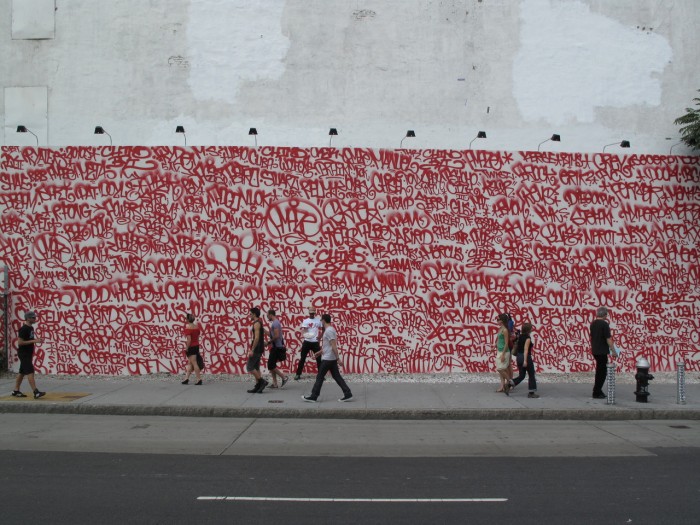 Barry McGee, Houston & Bowery 2010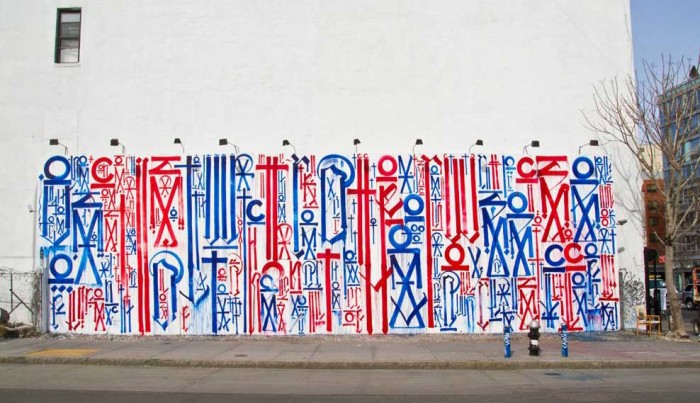 Retna, Houston & Bowery 2012
Then, today, already knowing I was doing a piece on street art, I walked by this installation in midtown. As I ran over to take a photo, I realized, its a piece of The Berlin Wall, which was once the largest collection of street art ever, on the largest canvas that's ever existed, over 96 miles long. When the wall was reconstructed in the 80′s it was made 14′ tall. Graffiting the wall became hugely popular and artists from all over the world came to leave their mark. The West Berlin side of the wall was covered in art, while the East Berlin side was blank. You can learn more about the Berlin Wall Art, HERE.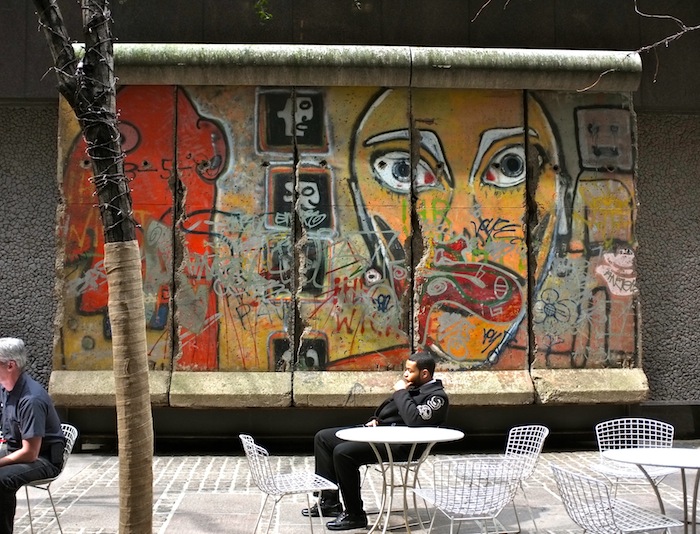 The Berlin Wall in Midtown East, By artists: Thierry Noir, Kiddy Citny
Thoughts? I'd love to hear them.
Have a great day everyone!