We know I love a good jumbo painting,  but hell if these rooms aren't completely awesome in their artlessness… and why's that? Well…. we mere mortals need art to fill up the walls in our little cubbyhole condos… BUT… there are a rare few who live like this: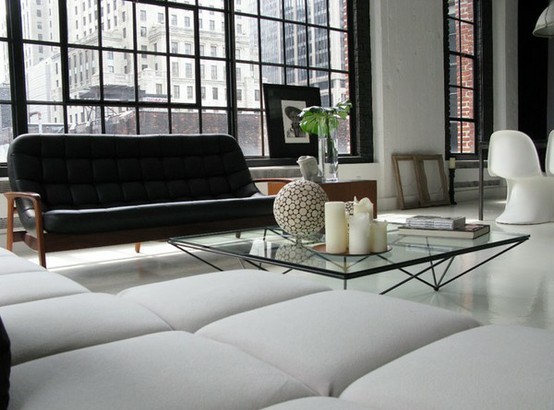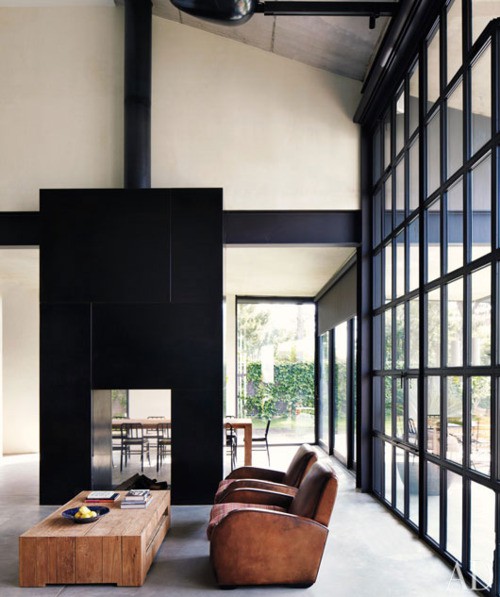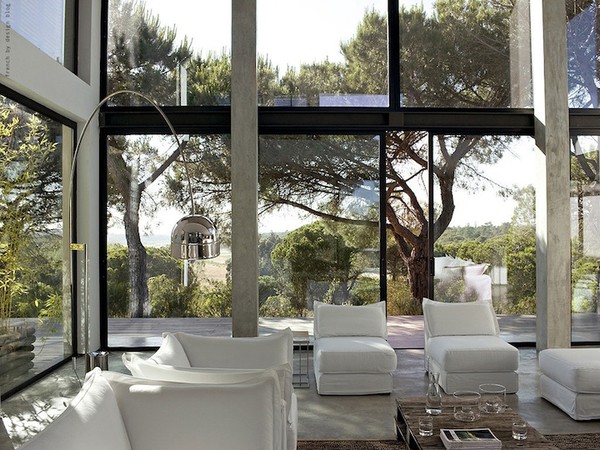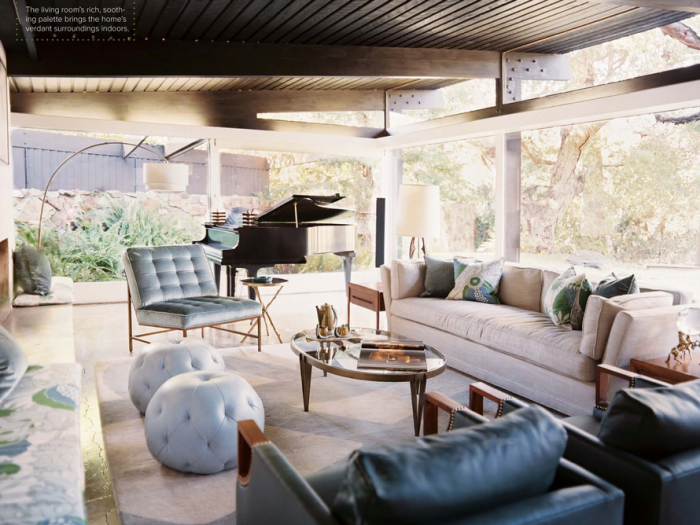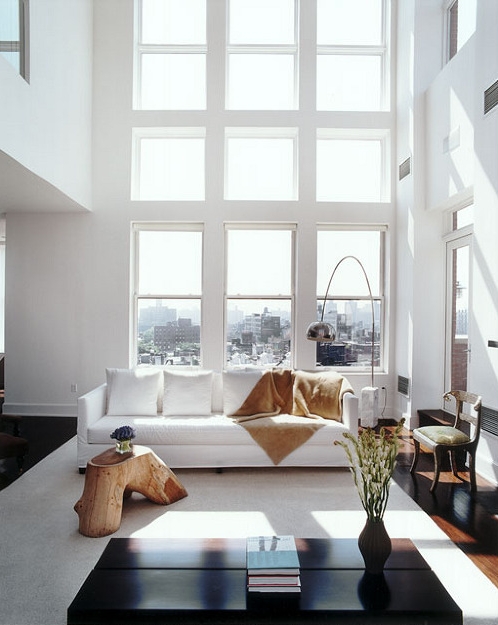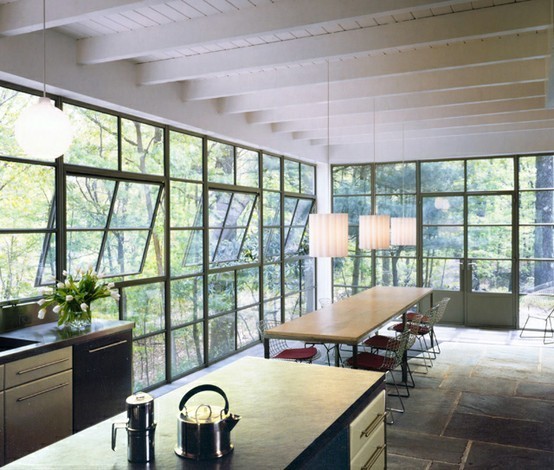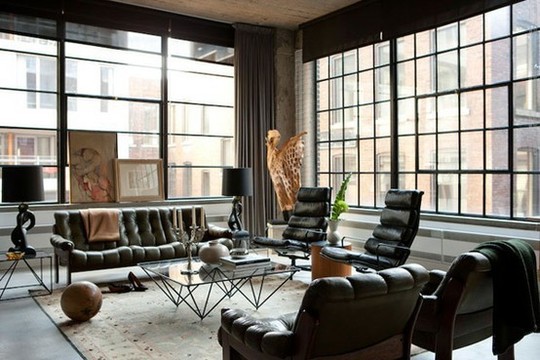 Ummm…. yea. That's fun now isn't it? You know I'd probably use easels to prop art everywhere although even without amazing windows, I do dig a bare wall here and there. Amazing when its well timed.
And if all else fails paint a canvas black: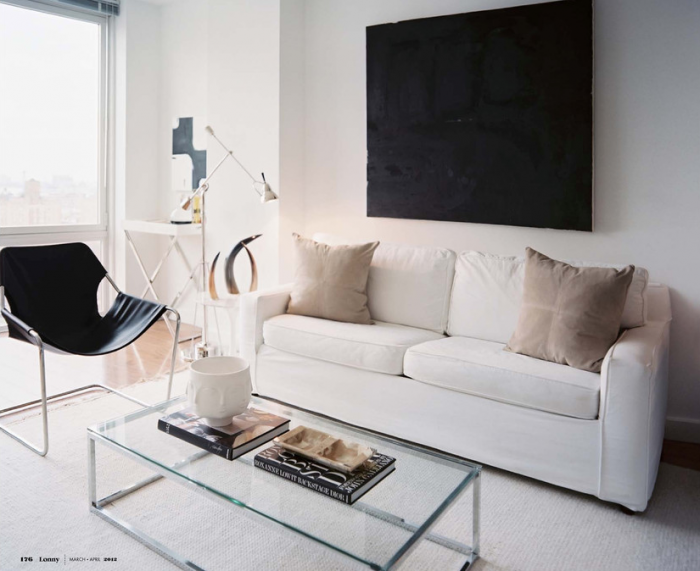 Use a funky sconce: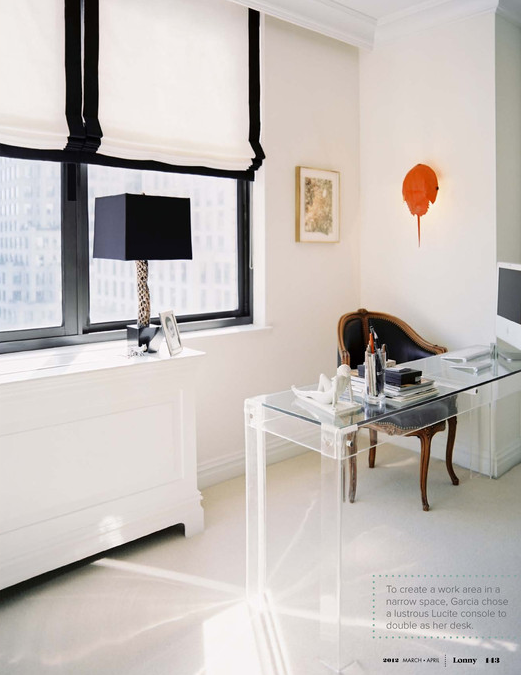 Just don't spell anything out on your walls.
Photos via pinterest and Lonny.
8 Responses to "The Artless.."