I always say it. Half the battle of making art, or anything, is knowing when you are done.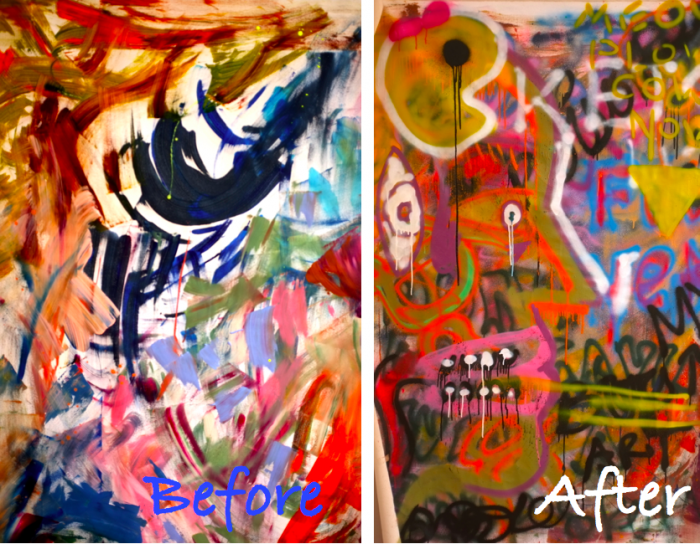 Case in point: I made the painting on the left last week… but then rather then just call it quits at this very moment when I stopped to take a freaking picture, I added to it. More and more and more. And it turned into a stonewall gray mess. And then a friend of mine who is a graffiti artist popped in, so we just had fun playing with the spray bottles and the different tips. Fun, but shitty.
So painting on left doesn't exist anymore. And now we have crappy painting on right. Which maybe I will just leaving hanging in the studio and let everyone that comes in to visit me tag it or something…. that could be fun.
So yea, KNOW WHEN TO CALL IT A DAY. It's the difference between good and horrible.