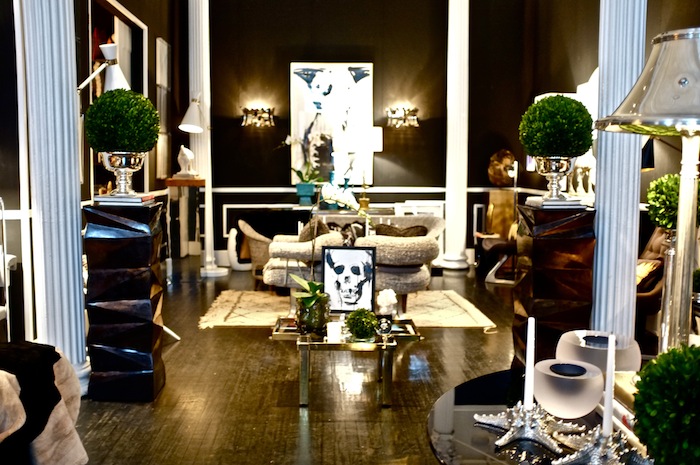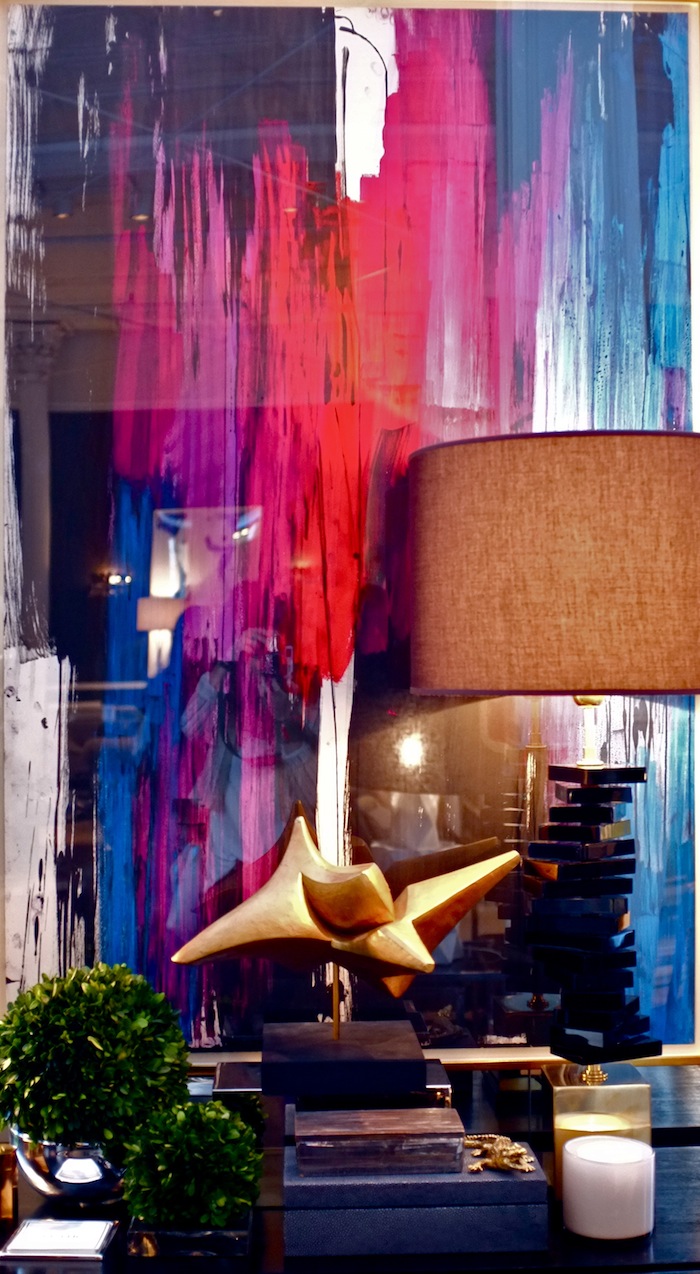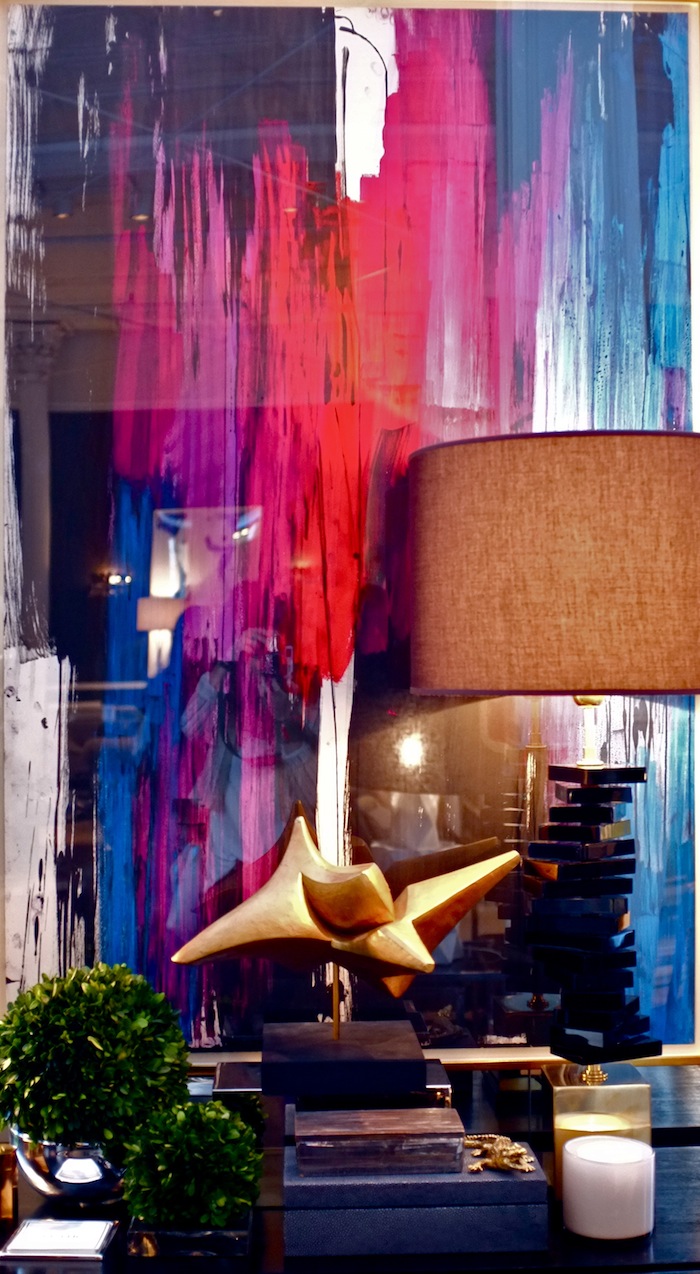 I had the privilege of visiting Flair this week for a private preview of their exhibition of the work by artist JENNA SNYDER-PHILLIPS… You've seen her work in issues of Lonny, and rooms by Ryan Korban. Made with sumi ink, charcoal and oils it has a sexy, primal vibe to it,  much like everything at Flair…. a palace of chrome, brass, smoked glass, lucite, burl wood. They've mastered the mixing of historically important furniture and regularly  revive vintage pieces with fashion tweeds and antique menswear fabrics.  Their vignettes are well timed and styled perfectly, and the way they approach scale is artful and intriguing. They will play a pair of massive pedestals with tiny chrome reading lamps. And while you may or may not like the mixed metals, 70′s sexiness revival, Flair pretty much pioneered that movement.
The only problem I have with the store is that it is ridiculously hard to photograph! It's not the most naturally well lit place in the world and every single surface reflects…. so bear with me on the photos.
Some of my favorite shots are below: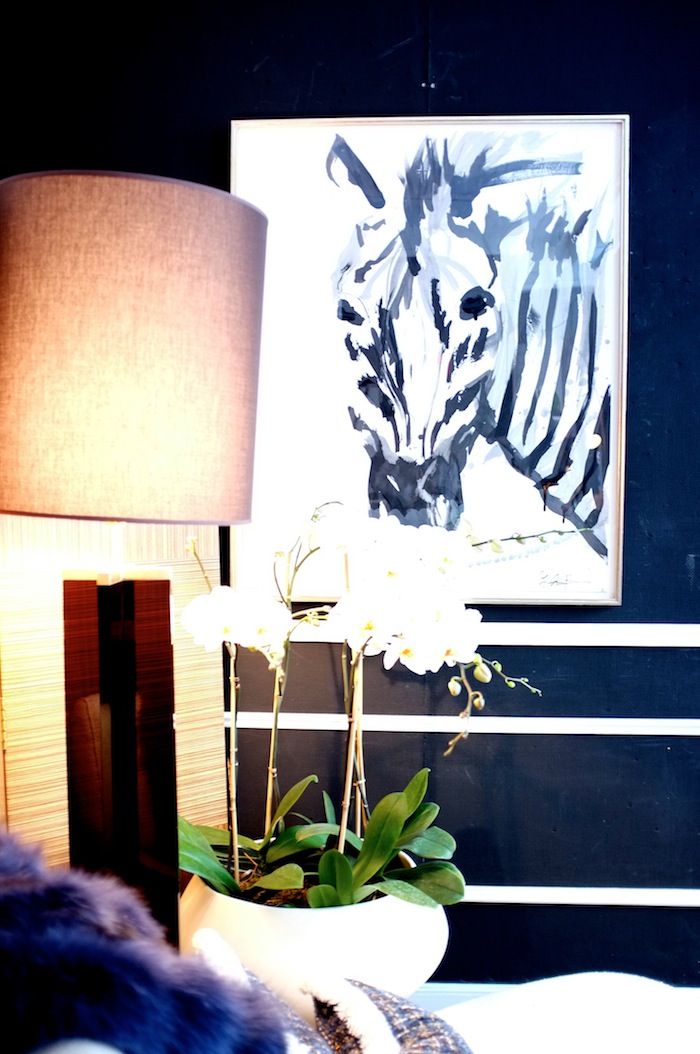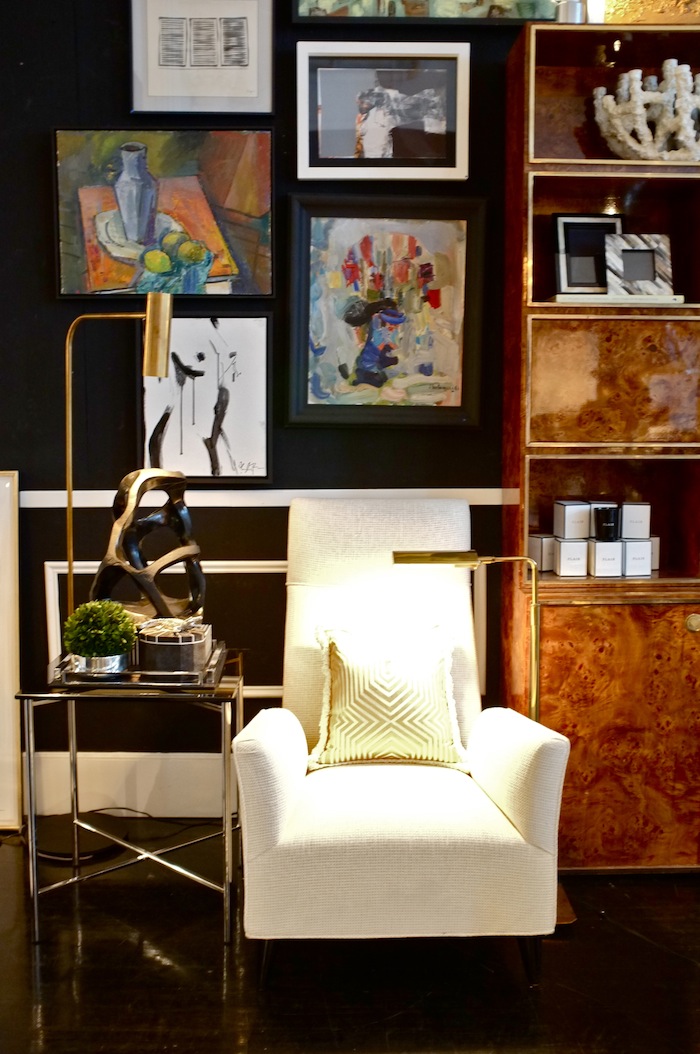 Jenna's work will be on display for the remainder of the month as well as available online HERE. Additionally, 2 limited edition signed prints were issued for the occasion, available HERE.
FLAIR
88 Grand Street
New York, NY 10013
Between Wooster St. & Greene St. 212-274-1750