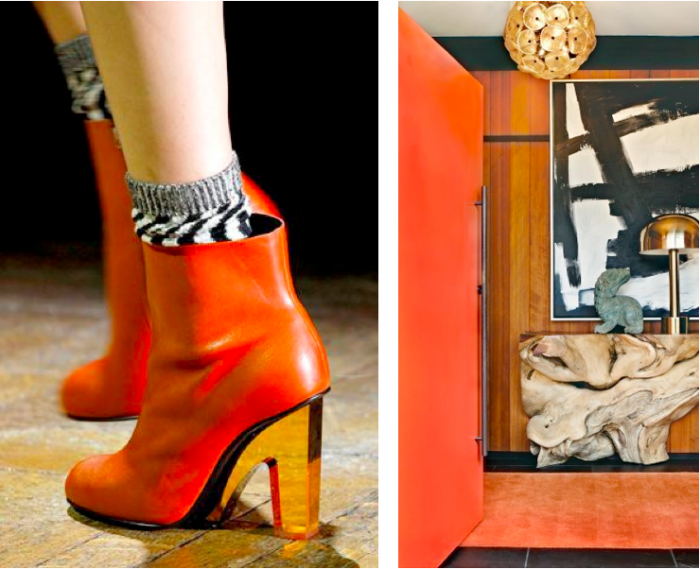 Dries van Awesome Fall 2011 shoes meet your counterpart, this entryway by Jamie Bush & Co. Oh yea!!!!!  Hi. Franz Kline (look alike?) painting, say hello to those squiggly socks. Um, hi. How are you?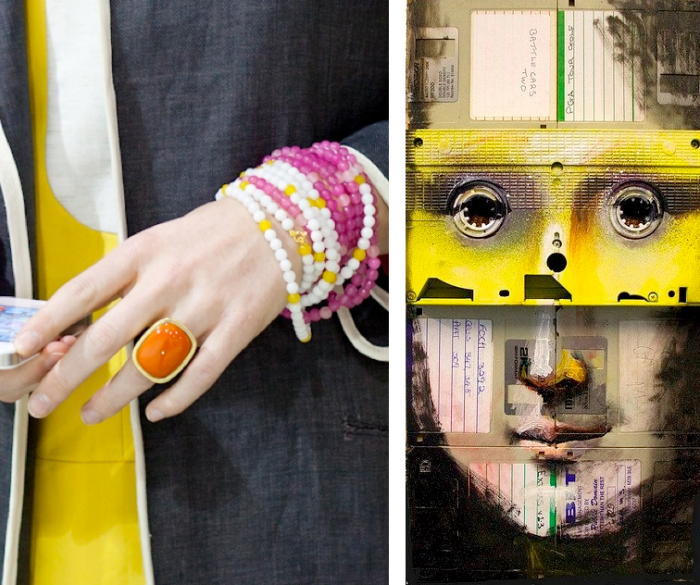 Emerson Fry cocktail ring stylist, I'd like to introduce you to this strange Pinterest-uploaded Mona Lisa made of old tapes.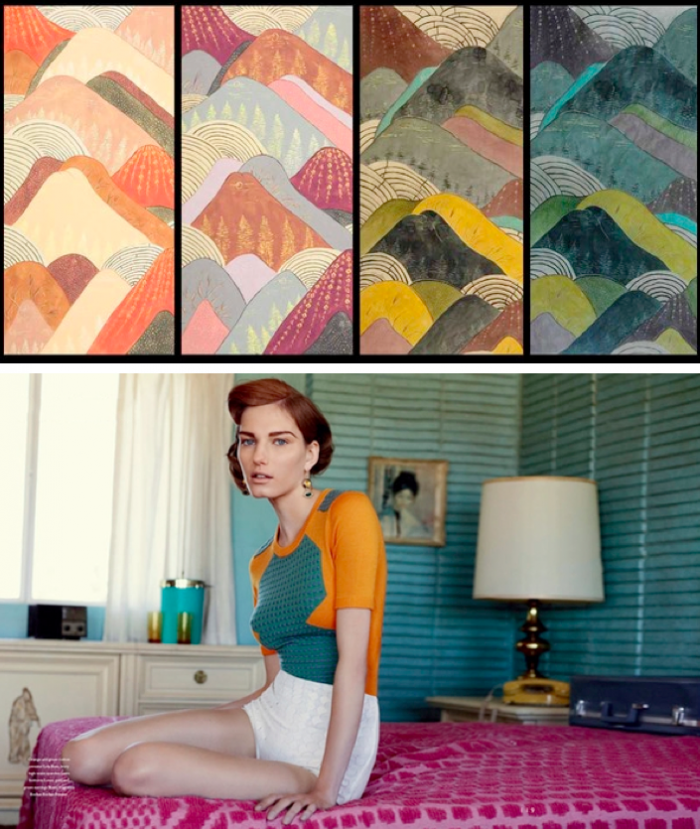 Kelly Wearstler for de Gournay wallpaper, I really thought you would hit if off with this quirky retro pin up editorial for Bon International via FGR.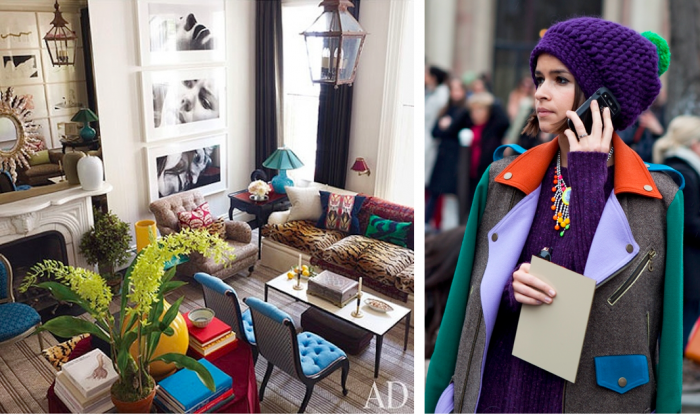 And you,  Architectural Digest funky and elegant room meet the coat who wants to live here, although I think it lives in Paris with that pretty girl  I spotted via The Locals.
Indulge me people, this week marks three years of continual non-stop, doesn't skip a day (ya know, its rare) blogging. It's been a long, crazy and sometimes tedious road. I'm entitled to go a little batty once in a while, now aren't I?
The thing about blogging is that it can take you to amazing places in your life and career, but at the end of the day you still have your homework due at 6 am the next morning, now don't you? No matter how rich or famous, every blogger still plods away at a computer, alone, trying to entertain, amuse and inspire…. and it doesn't get easier. One might say it gets harder. I've written over 1500 posts in almost 1100 days… how much more could I possibly say? And yet…. on we go.
Talk to me people!