Good morning everyone… Color is totally having its moment, but there is always room for a good neutral. The three main neutrals in my mind are: Nude, gray, and black & white… Of course there is always  greige, taupe, brown and various combinations of them.  There's also the idea of olive, lavender or some such other pale color used as a neutral… but thats for another post.
For today, three versions of the color-free but not boring.
Nude: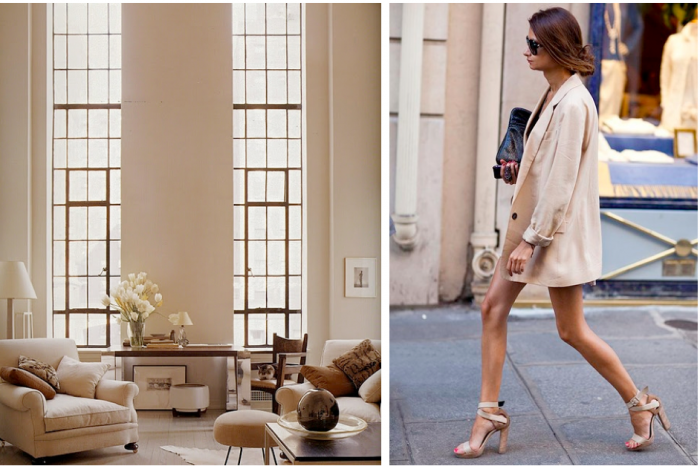 Nude is what fancy people call beige. If you are going to do beige, you do it with great architecture and structure.  I wouldn't care if they threw stinking piles of crap into that room, THE WINDOWS!!!!!!  Just when you think they are going to end, AH, they are endless… If you don't have a room with windows like that, you have to work a little harder. Same with the girl on the right, with legs like that, a blazer with a great shape and a stacked wood heel are perfect.
Gray: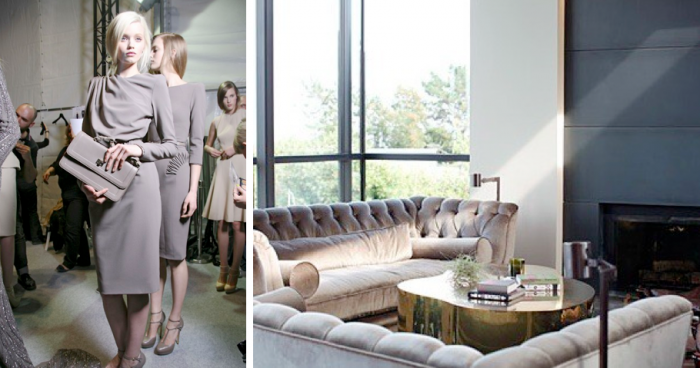 Gray + texture. You don't want your grays looking cheap, they need to look sumptuous, and layered, so keep piling them on.
Black, white and brown: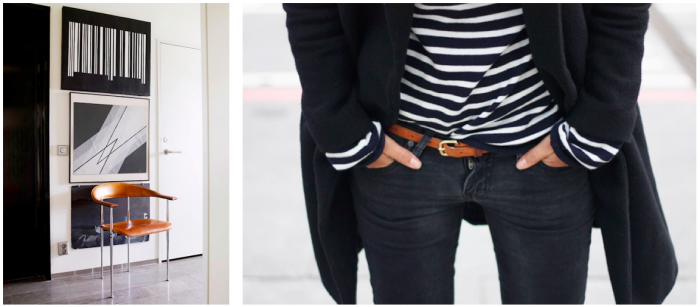 'nuff said. As long as you don't go black and white by way of Z Gallerie, you will be A OK.
6 Responses to "Room to Outfit: The Neutrals."