Two moody apartments in Elle Decor, the first is a largely concrete converted air raid bunker in Berlin.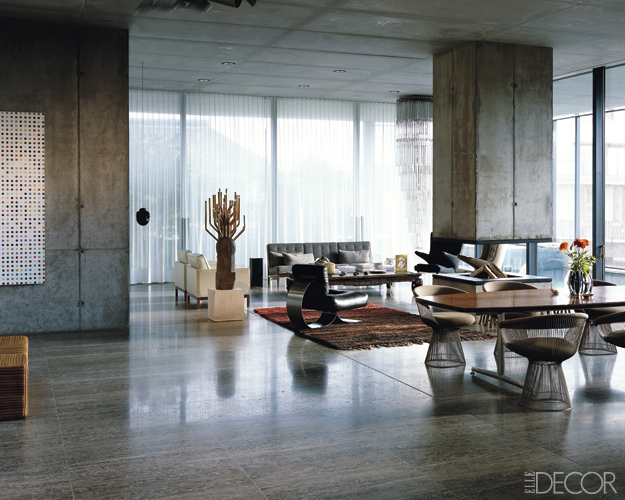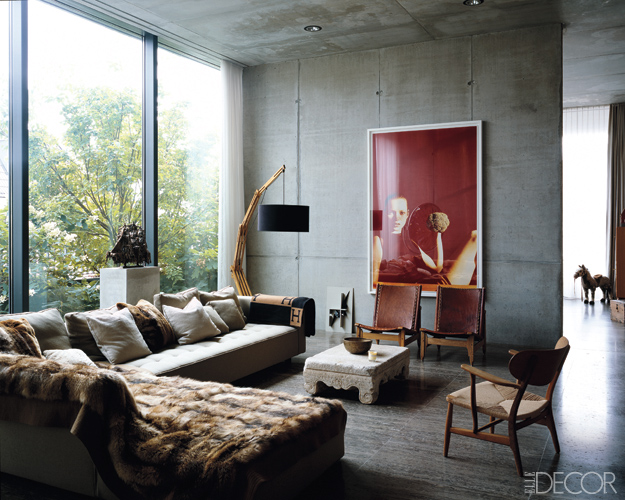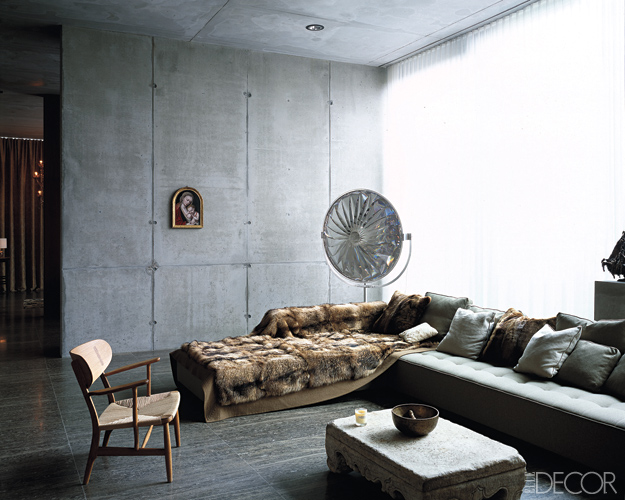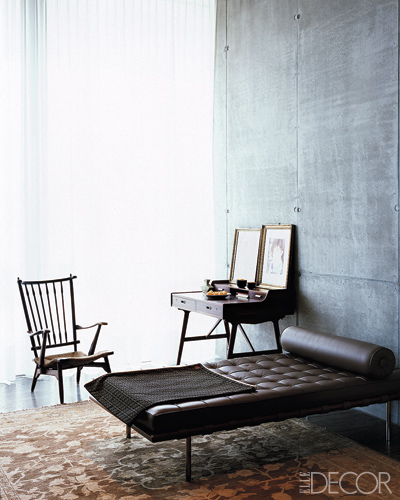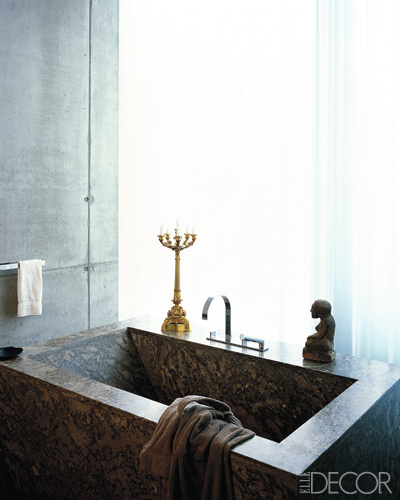 And the second, is the ebayed and lacquered home of stylist Jackie Astier. What do you guys think of it? I already got some emails from people telling me how much they loved it, BUT I read a few people online saying black lacquer, brass apartments are "Played Out"…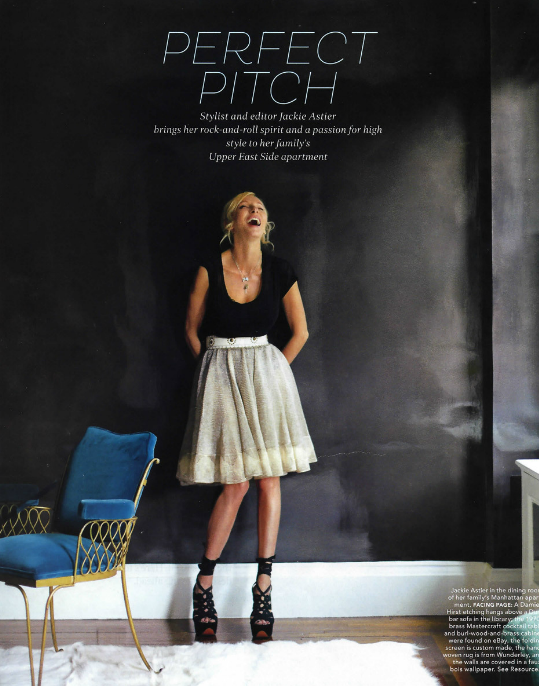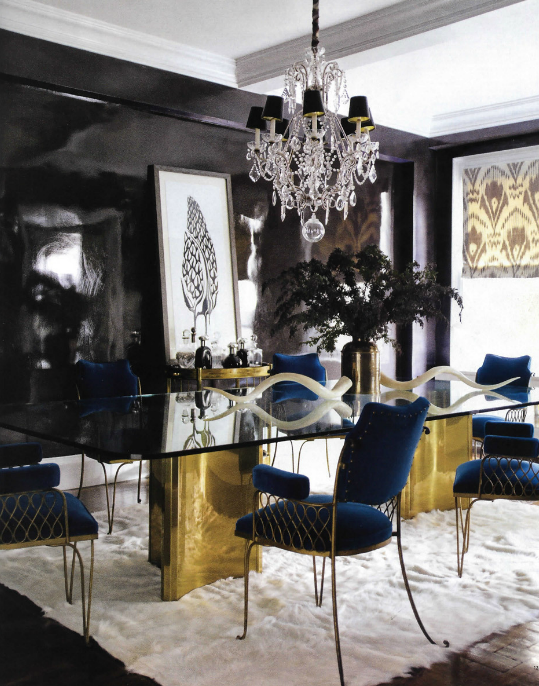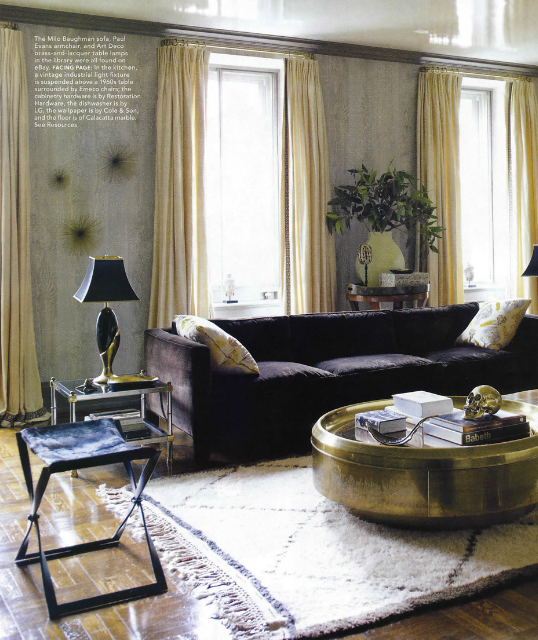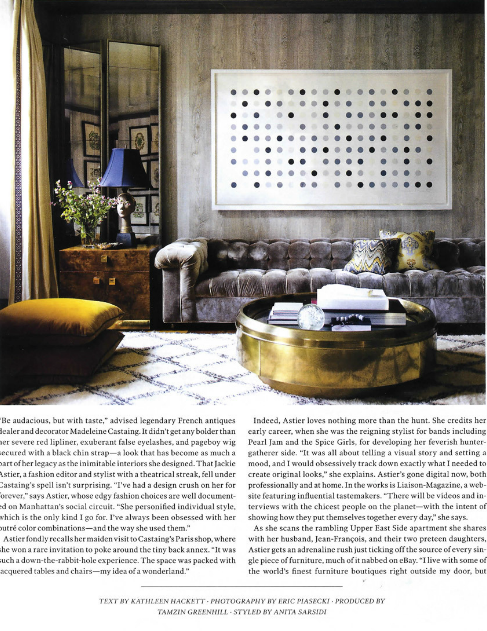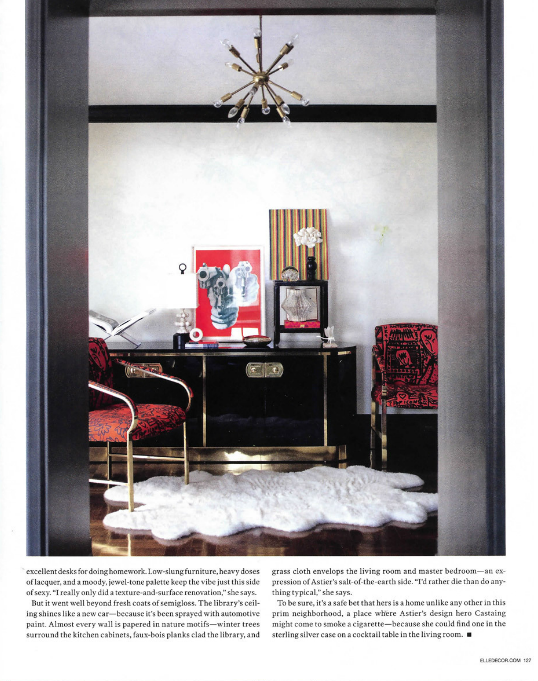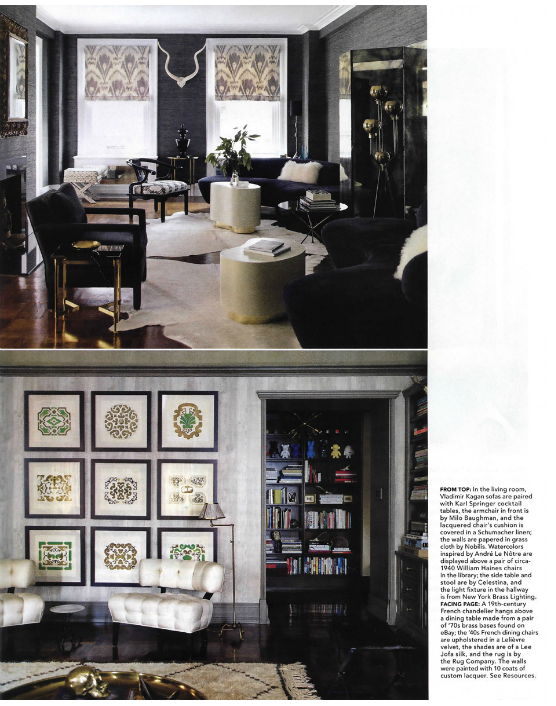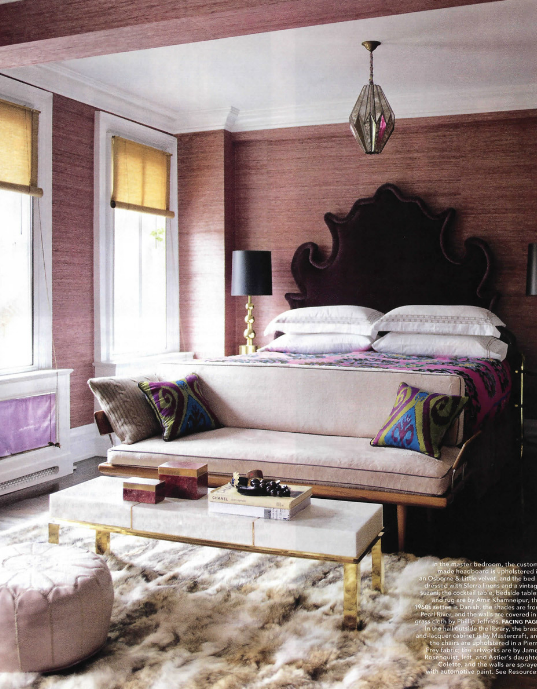 I mean, it has a lot of similar elements as my apartment, and you know I'm sick of that… But I still think its really well done, and I like it.
Thoughts?
ALSO, My friends at C&C Concierge are giving away a free pair of BLANK NYC turquoise jeans! I wouldn't want you guys to miss out! Go join the contest! HERE. 
12 Responses to "Moody Broody."