I was going to say, don't wear it all at once, but perhaps I'm wrong? 2011 was all about wearing everything at once: all the bracelets you own, all the  prints in your closet, all the colors you can find, layer, layer layer.  I think 2012 is going to go in a different direction soon. And this is kind of the start of that. It's treating leopard like a neutral and focusing on one huge statement. I like it. But my feelings on leopard are mixed. I love it, when it's the right leopard. And when it's not, it's so damn awful. Florals are easier to get right, but obviously still risky when your whole body is covered in them! And neon… well, its as good as the piece of clothing is.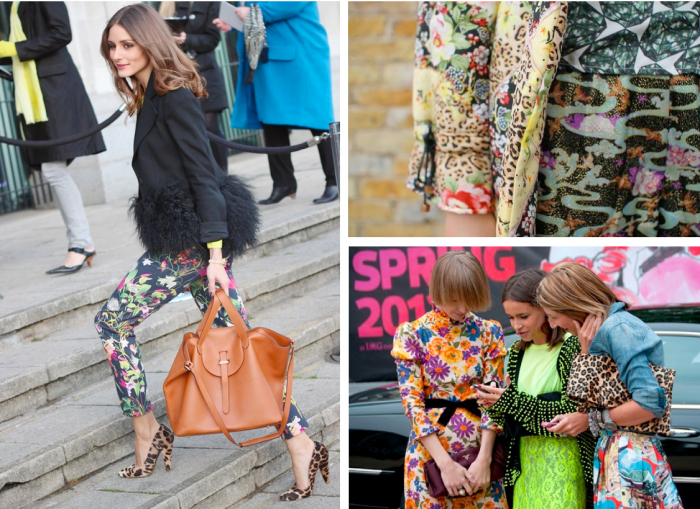 This combo is au courant in the fashion world, but shit like this has been going down in the design world, for like, ever. Case in point: Jamie Meare's shop Furbish, below, which has Dorothy Draper written all over it. In a good way. (There is no bad way to be compared to Dorothy Draper, so that was redundant!)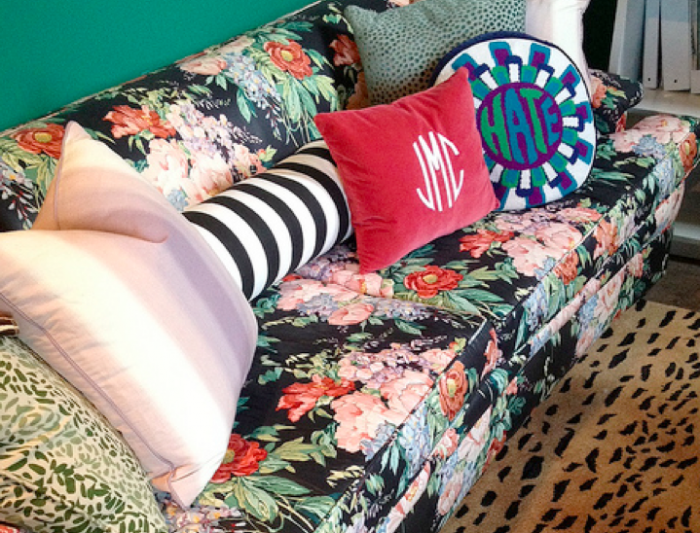 You can click HERE to create this look instantly with Furbish pillows…. And here are my picks for best floral, leopard and neon combos for spring.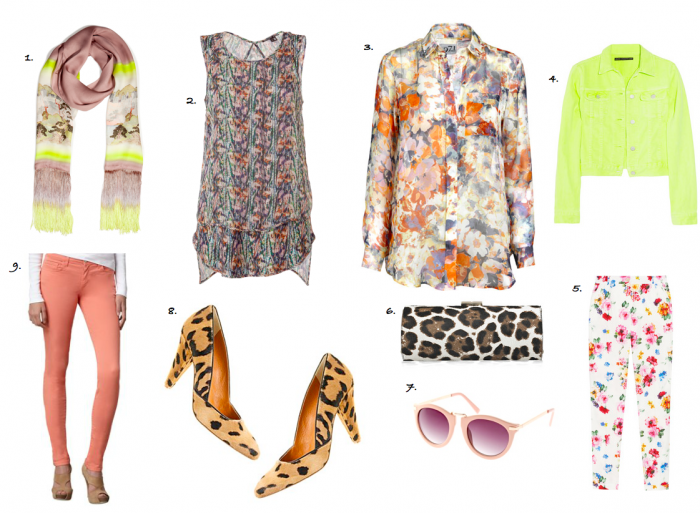 I just realized I kind of wore a tame version of this in the Caroline Hedaya house tour, which if you haven't seen, you should check out HERE. Hmm… but that was a November day, and this is SPRING! As Joan Rivers just said in an interview: "If you look stupid, you can take it off," she says. "Fashion should be fun, and anyone who takes it seriously is a fool—Anna Wintour." Gotta love Joan for telling it like it is!
3. Riess $120
7. ASOS $21
Happy Thursday that feels like a Wednesday!
 Photos Via Meek N Mild MarieClaire StyleBubble and Furbish
7 Responses to "Leopard and Neon and Floral, OH MY!"