Hey everyone!
I asked one of my blogging buddies, Courtney of Breaking Down the Big Beige Box to sub in for me while I was away. Court and I have a lot in common; we generally love the same art, design and fashion… and of course, we have a great time hanging around in NYC together. I know I've said this before, but remember when meeting people you met on the internet was generally a good way to get killed? Well, now it's the source of half my friendships! Ha!
Enjoy this post- I really loved it!
-N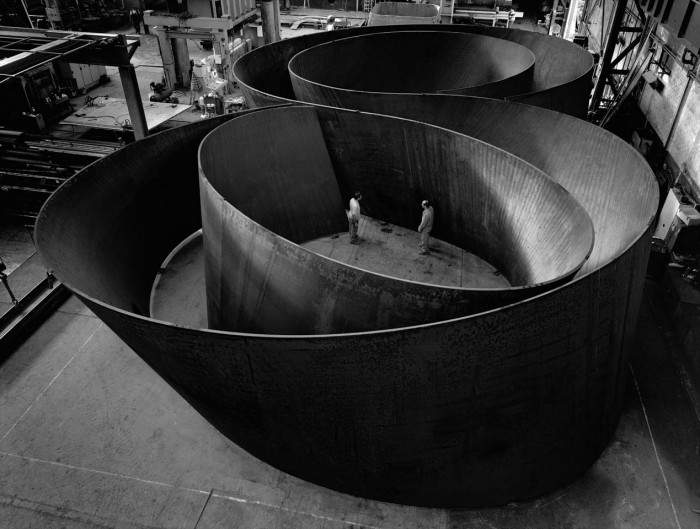 Sequence by Richard Serra c/o: Moma.org
It is well-known amongst my family and friends that I consider black my primary color. I've always been drawn to how it can create a mood in a room, provide a contrast in graphic prints, or even serve as the perfect backdrop for colorful accessories at home or in fashion. Black is often used to define shapes; consider your kitchen appliances, computers, tvs…a company that is focused on the design of the product almost always manufactures in black.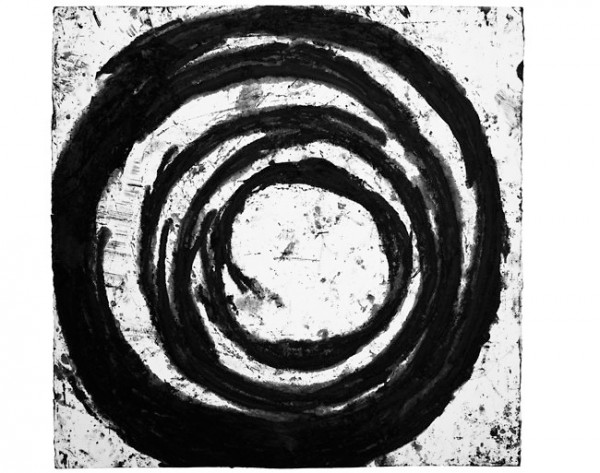 "September" by Richard Serra 
This is why I was immediately drawn to the work of Richard Serra this summer while strolling through the Metropolitan Museum of Art here in NYC. My friend, who is an artist, accompanied me to the museum that day and we stumbled upon the Met's collection of Mr. Serra's paint stick drawings. The artist, she explained, is an American minimalist sculptor who was famous for his gigantic steel freestanding sculptures. He not only focused on sculptural work, but also in large-scale drawings on paper and canvas with paint stick.
Oh, how the paint stick stuck with me! Paint stick is a wax-like grease crayon that Serra often melted down, handfuls at at time, to form large pigment blocks on canvas. The technique of melting down and layering gobs of paint stick literally conveyed something beyond color and form….the color now had a texture and weight to it…it's own movement and gravity. 
I was drawn to some of his drawings simply because they were heavy black and white abstract lines and swirls (my favorite). Initially, these drawings look angry. There's a lot of energy and force conveyed by the strokes he used with the paint stick. You can see that he would trace the same circle over and over again; it reminded me of art therapy for anger management, I'm not going to lie. Other works just stumped me: what is the significance of huge black squares on a canvas?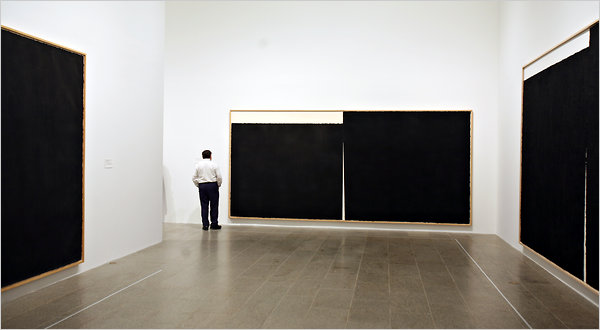 Serra is a minimalist sculptor who was a part of the Process Art movement, with the "process" referring to the process of the formation of the art. His sculptures are easy to understand because they are heavy, massive, and looming. "Ballast," as seen below, demonstrates this. So how does Serra convey the same feeling in "No Mandatory Patriotism" (above)? It's the paint stick! There are layers and layers of paint stick melted onto these canvasses, so much so that they could probably stand on their own (he in fact, did a few pieces where paint stick-soaked canvasses were propped on top of each other–like sculpting with canvas).  My recommendation if you come across a Serra drawing (after you finish the "Hey, Richard! The paint store called….they're out of paint stick! *yes, this IS a Seinfeld reference*), is to get your face up in it (as far as the museum guards allow!) and take a look at the texture. Step away slowly and gather up how the form dominates your visual field, then how it looks from afar. They're heavy in more ways than one.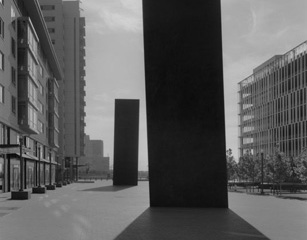 The use of the color black and the medium in which it is conveyed gives weight, shape, and depth in the case of Serra's work. I came across this wallpaper shortly after seeing the Serra exhibit this Summer.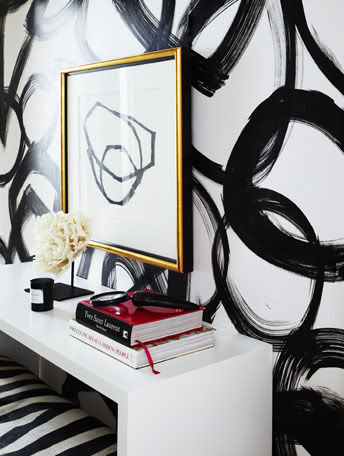 The challenge with decorating is to think outside of the box to bring dimension to a room. What Serra does to flesh out a simple black to give it personality, weight, and movement inspires me to do the same in the rooms I decorate. Colors and textures can do double-duty and multitask if you're clever about it.
I'd like to thank Nicole for asking me to share my novice art-lover's take on this amazing artist!!
4 Responses to "Black Gravity and the Drawings of Sculptor Richard Serra."