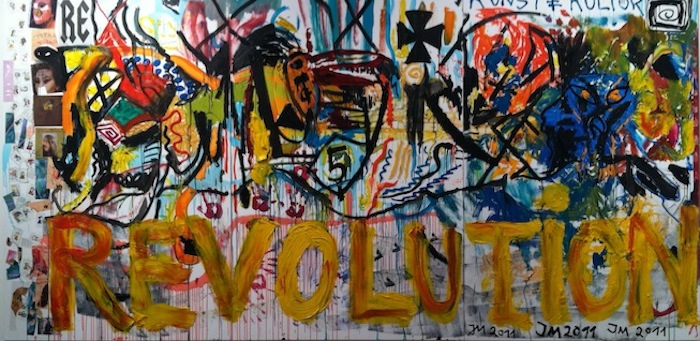 Jonothan Meese
Did you miss me? I took a rare blogging hiatus – very rare, if you follow this blog, you know I barely ever skip a day of posting…  But I got sick of the blogging doldrums that is the week between Xmas and New Years (I found myself actually saving post ideas for next week) and in truth, who the heck cares! So I'll skip a few days! Life will go on.
Anyway, I hope you all had a happy and a healthy break- but I honestly can't wait to get back to work!
As for the new year- I don't just  have resolutions for 2012. I have a lifestyle revolution planned. Its not the most glamourous, but it sure is necessary. So stay tuned.
The main thing is — I realized this is the last full year that I will be in my 20s.  Its also the first full year that I haven't been pregnant in a while… so in 2012, I resolve to party more. YUP. HAVE MORE FUN is my New Years resolution. If not now, WHEN?!?!?!
2011 was a pretty great year for me, but this one is going to BLOW 2011 out of the water.
What are your New Years resolutions/revolutions?
3 Responses to "Its REVOLUTION baby!"