Between thanksgiving and Art Basel this weekend in Miami, this has been something of a short and crappy week in the life of this blog. (Im pretty sure I'm not supposed to say that.)
But Im off today, to Miami, to see whats up in the "Art World", the real art world, where half of NYC is flocking just to be cool and seem cultured… Get ready for some bad ass blog coverage. Im told I can hook up my instagram so that I can LIVE BLOG the events for you all, and then of course, I will be posting my reviews, style recaps etc at night when I can get to it.
In the meantime, here's a preview of whats at Basel this year…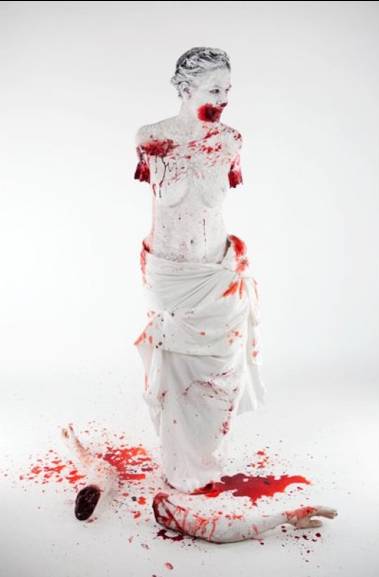 Miami artist Jillian Mayer has chewed off her own arms for Art Basel.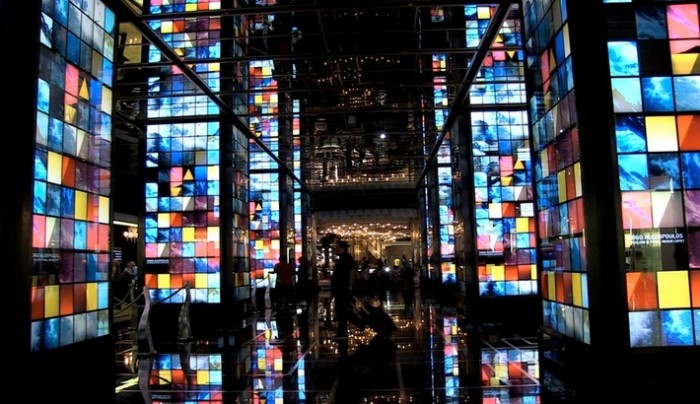 Yorgo Alexopoulos, No Feeling Is Final; REDUX , 2011, video installation. Courtesy Cristin Tierney.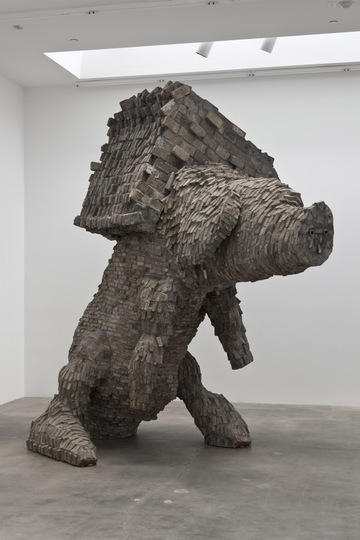 Zhang Huan, 49 Days No. 1, 2011, gray brick, steel. Courtesy Blum and Poe.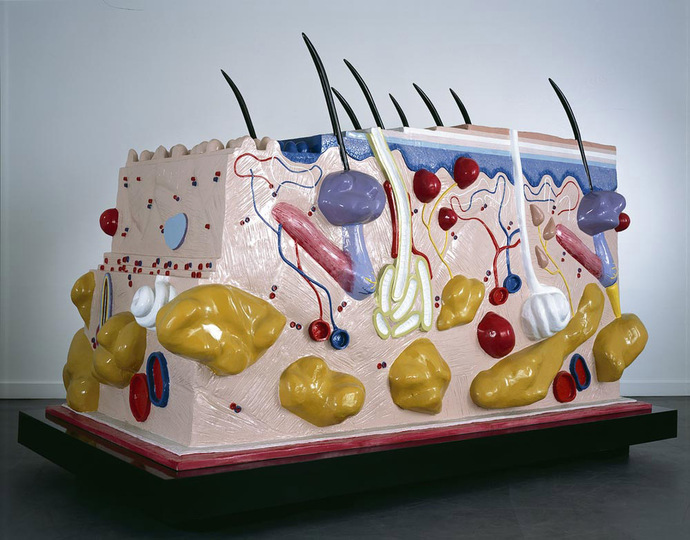 Damien Hirst, Sensation, 2003, mixed media. Courtesy the artist and L and M Arts.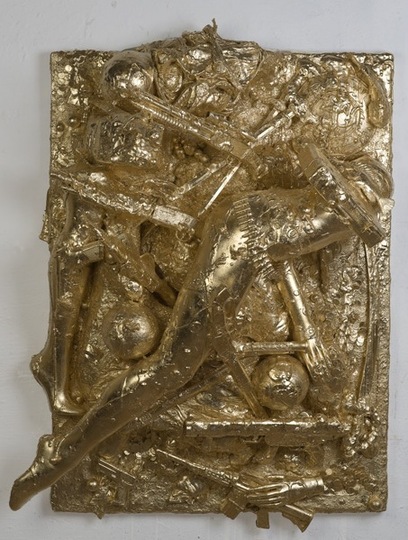 John Miller, Two Superimposed Series of Equal Tangent Circles, 2007, MDF, styrofoam, paper mache, toys, imitation gold leaf. Courtesy Meyer Riegger.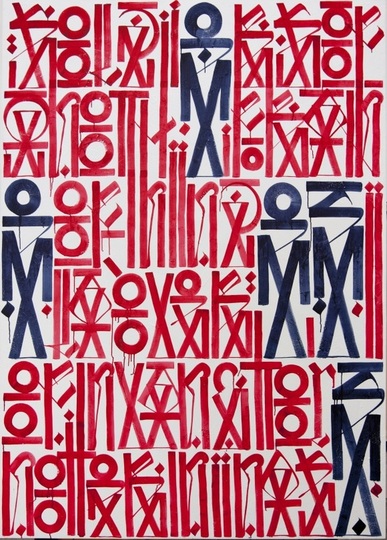 Retna, Soldiers of Another Frame, 2011, acrylic on canvas. Courtesy New Image Art.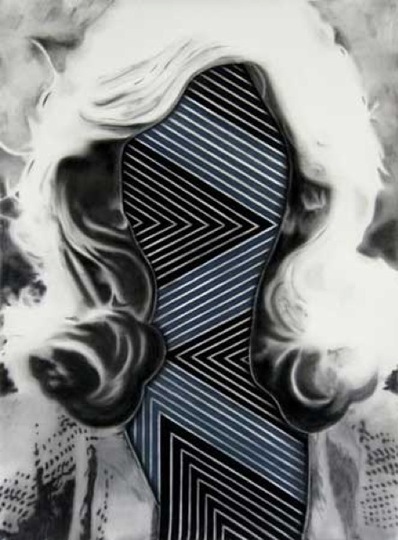 Bas Louter, Untitled , 2011, charcoal, graphite and
pastel on paper. Courtesy Fruehsorge
Contemporary Drawings.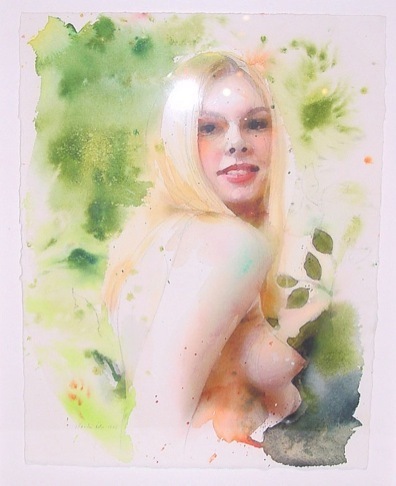 Martin Eder, Untitled Girl, 2/07, 2007, watercolor and graphite on paper. Courtesy Dranoff Fine Art.
Then there is  artist Miru Kim living literally in a pig pen for the duration. She spent days with her naked body pressed up against filthy hogs for her photo series, The Pig That Therefore I Am, below: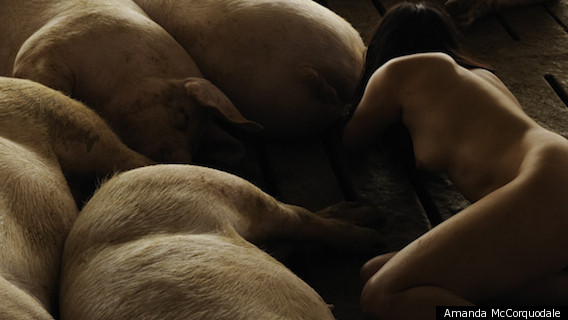 And of course, Will Ryman's 65th Street" Rose Sculpture,  that were all up and down Park Avenue last year, will be on view at the Sagamore Hotel in Miami. (I miss those roses, Cookie loved them. )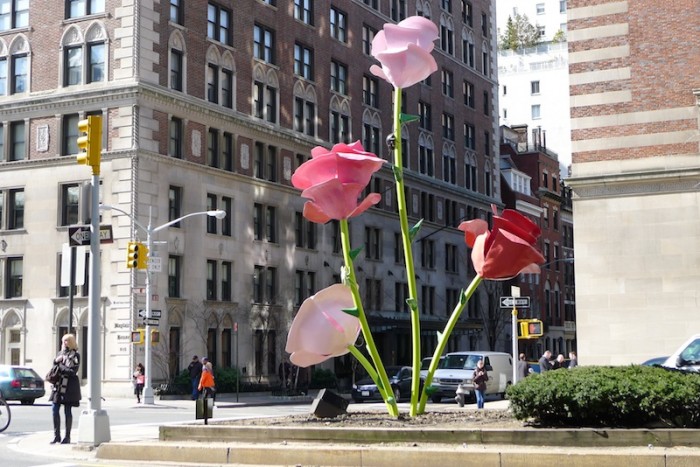 Also at The Sagamore: The ART hotel, is the Vogue Lounge. Im pretty excited about these towels presented byThe Art Production Fund :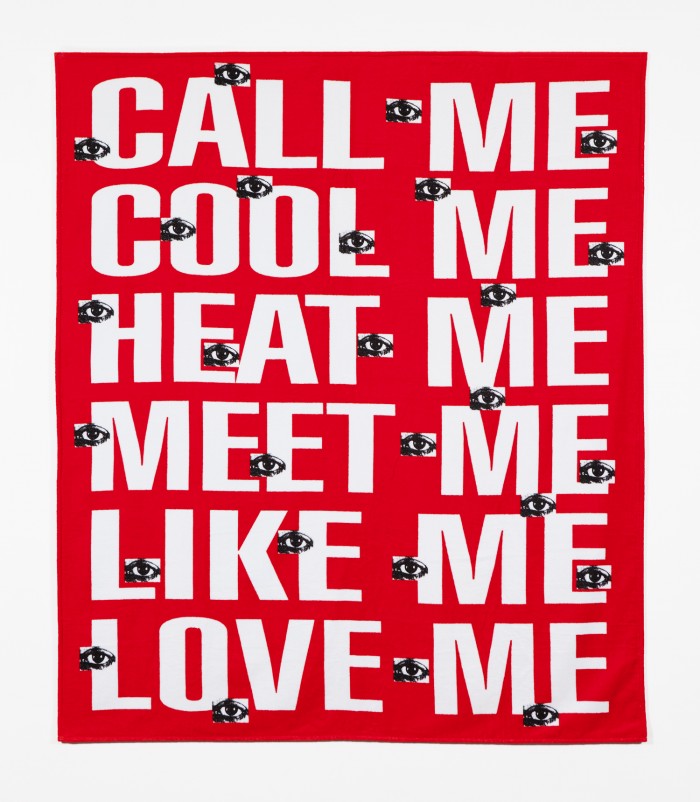 Special Art Basel towel designed by artist Diane Kruger
You know I will be checking out the Elle Decor show house while I'm down there, as well as Design Miami.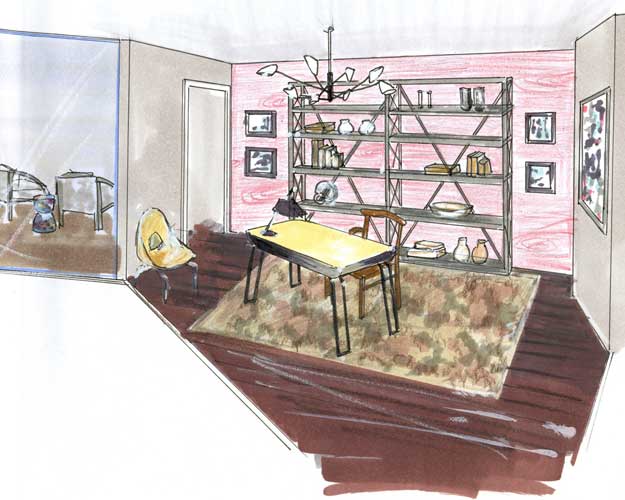 Office by Tamzin Greenhill for Elle Decor Showhouse at Paramount Bay
The Mr. Brainwash Pop up exhibit: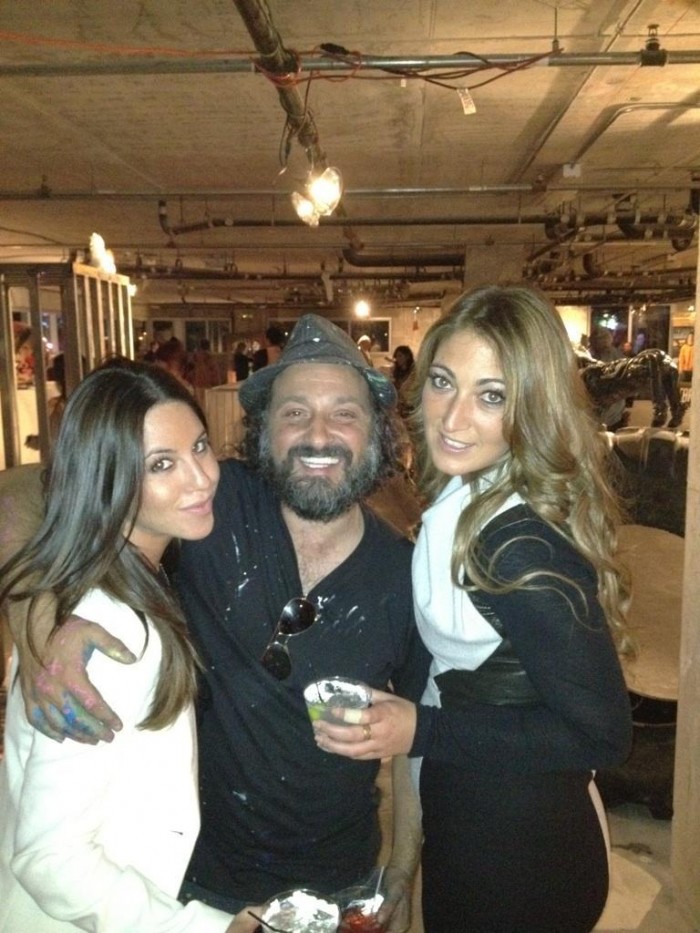 Here is a shot of my friend Casey with Mr. Brainwash himself at last nights opening. REMIND ME to pack my paints so I can cover myself in splatter. Gotta look the part right? Im cringing at the site of that blue paint on her white jacket! 
I'm also going to David Bromstad's first ever solo exhibit titled "Body, Money, Death," . I'm curious about it, obviously, because he does both art and design… I've only seen his work through the lens of HGTV so Im curious to see what else he is capable of.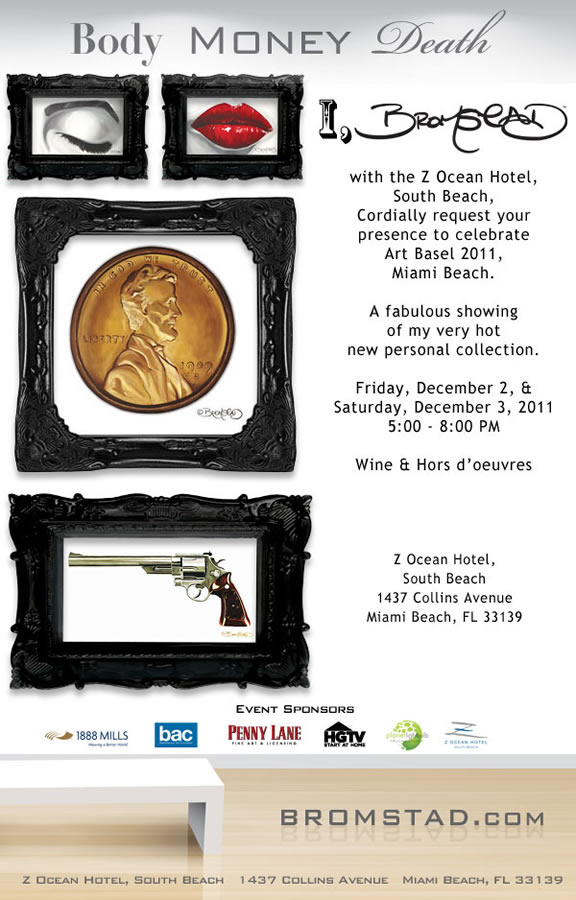 There is a ton to be seen…. You can check out Haute Livings list of What's Haute at Art Basel HERE. I also liked this round up of what's under the radar at Art Basel from the HuffPost HERE, and this thorough list by Social Miami HERE.