(I was so hoping that the lot number on this sweater was going to end in a 49! Oh well…)
Anyway, I must have subconsciously had the Liz Taylor auction on my mind when I was fabric shopping yesterday… Behold Lot 656, a Galliano  cashmere sweater with little mini yarn bows.  How delightful is that sweater? (And I'm dying to know who paired it with the Dior Saddlebag for auction? HA!)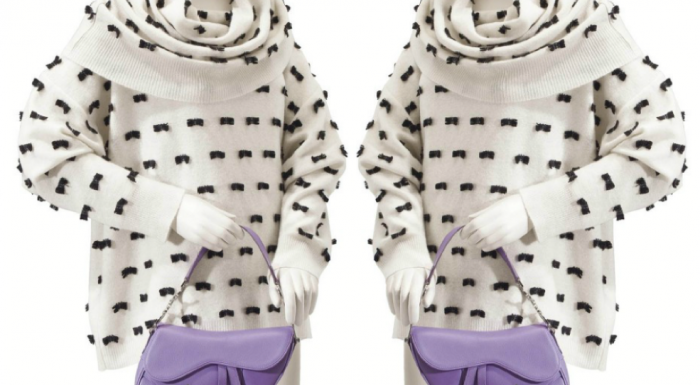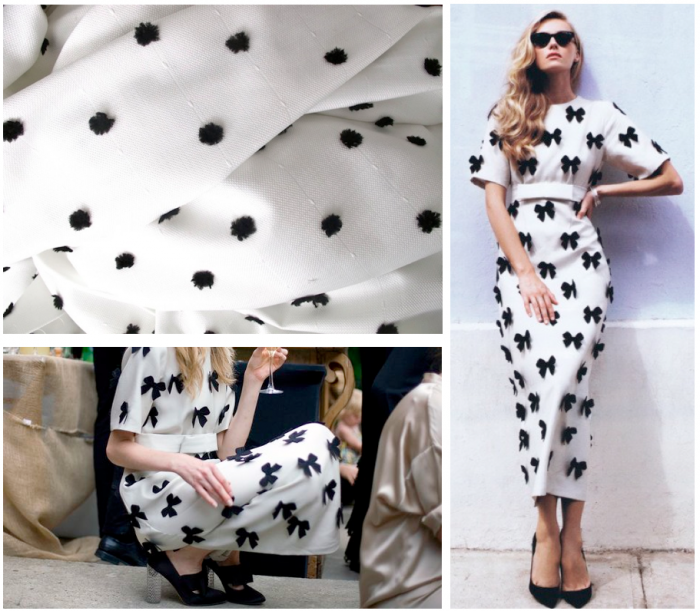 ( Photos: Elizabeth Taylor's Galliano Sweater, My recently purchased dot fabric, and Stella Mccartney dress.)
And look who took the bows to the next level: Stella McCartney's Resort, 2012. I've  seen some DIY's of this dress around blogland too.
And so I know I posted the fabric yesterday… but I just had to add reference points to the post for you all. Just to show you where my heads at.

BOWnafide awesome, isn't it?
2 Responses to "The Tying of Lot 656."