I went to the PULSE Art Fair today. Seriously, my favorite part of the entire weekend. NO KIDDING. I mean, the actual Art Basel show was AMAZING…literally museum quality work on display, seriously inspirational and all. But the Pulse Art Fair was Fun. Capital F. Imagine an open grassy knoll area with hammocks, art installations and people drinking beer… then you go inside and there are FRIENDLY gallery owners, music playing, art that is happy, artists interacting and chatting with everyone. It was my favorite part of the entire trip. Hands down.
And so, I stopped to have Berlin based artist Natascha Stellmach autograph my leg. She was scribbling out different sayings on many an arm or leg and I even told her that I was doing this mainly for blog post purposes and we came up with the title of the post together!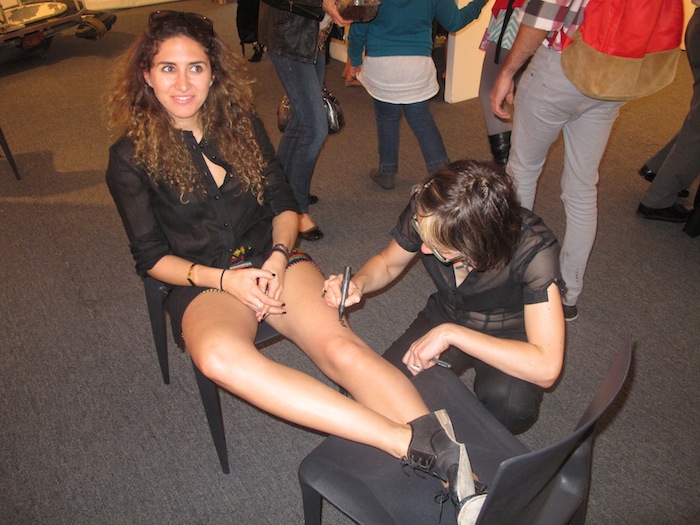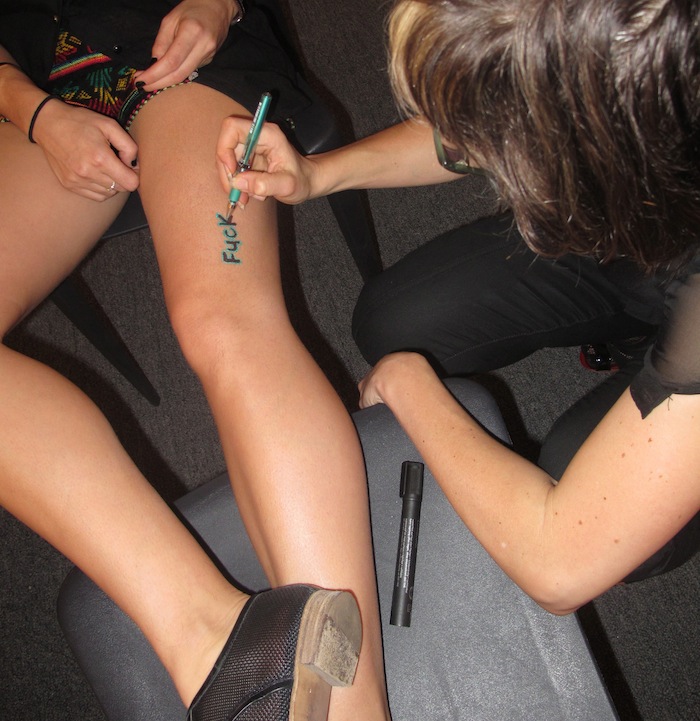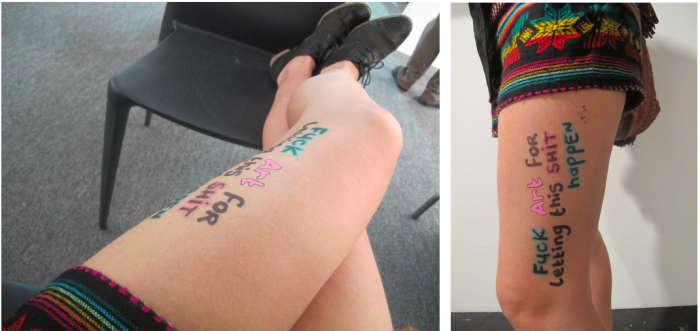 Don't you love how she matched the markers to my shorts!?! Ill never wash this leg again!
Im seriously compiling THOUSANDS of photos from all the different events so give me some time to get it all together!
Have a great weekend!
13 Responses to "I'll do anything for a blog post."