A few YEARS ago I posted a few of my favorite picks from an Asbury Park antique store HERE. One of my readers then informed me that she actually went and bought a mirror that I chose! And honestly, how could I blame her: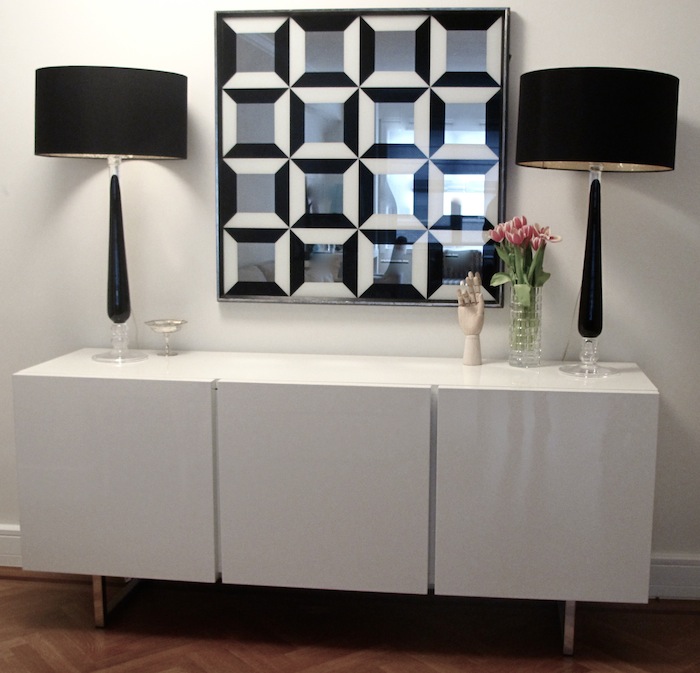 Its freaking beyond awesome. And it was cheap. I kinda wish I bought it, actually. But since I can't buy everything I see, this makes me REALLY REALLY happy.
I went over to her house today to help her finish pulling together her living room and pick out her own Sketch42 painting! I want to save the rest of the room for a big reveal, she already owns some amazing pieces, but I just couldn't resist posting this shot…
In other news, Chez Batch is literally 2 weeks away MAX from being done. All the pieces are falling into place, and I just CANT WAIT for our sofa to get here so that I can show you the room! (Not to mention so that my client can have a couch.)
Just scrolled up and looked at the mirror again, DAMN. I want.
One Response to "This makes it all worth it."